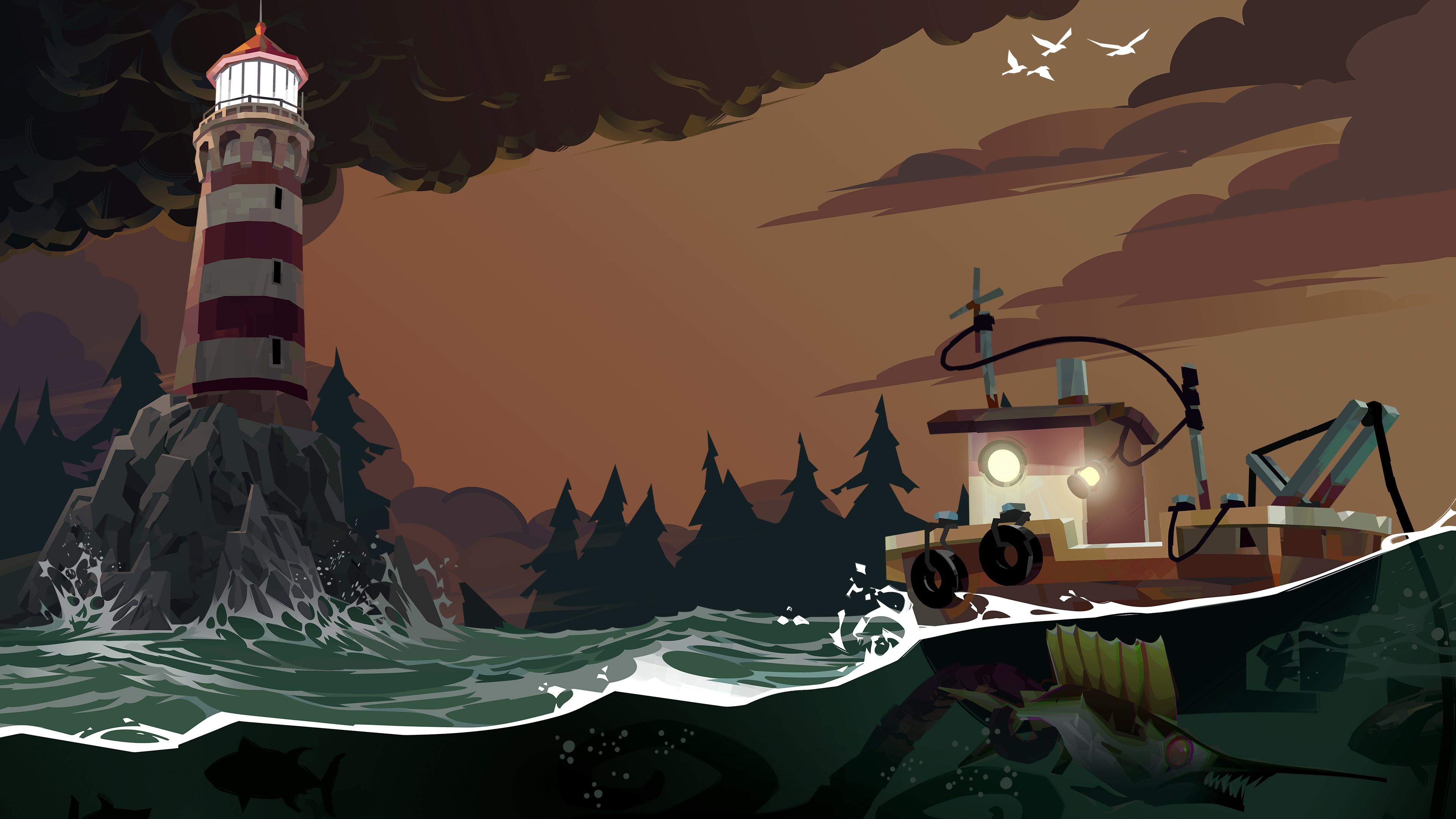 Just Started 'Dredge'? Here Are Some Tips and Tricks for Beginners
'Dredge' isn't super complicated, but there are some tips and tricks you can follow to enjoy the cosmic horror fishing game more. Here's what to know.
Released on March 30, Dredge is a cosmic horror fishing game sending players over a bizarre archipelago to dredge otherwordly fish and items while unveiling a creepy narrative focused on strange characters.
It has all the beats you would expect in a bonafide Lovecraftian tale, laced with nifty fishing mechanics, boat progression, and puzzles.
Article continues below advertisement
All of those systems are pretty easy to understand, but there are some tips and tricks you can follow to enjoy the game's nuances more. Here's a list of what we believe you should be mindful of throughout your journey as Greater Morrow's unnamed fisherman.
Article continues below advertisement
'Dredge' tips and tricks for beginners:
Talking to the locals in Dredge is the most important tip.
Make it a habit to scour every dialogue option available because they can prompt Pursuits, which are side quests requiring you to find specific fish or dredge materials for rewards.
Those prizes could range from money to research parts for unlocking new fishing gear and upgrading your vessel by the local shipwright.
Locals aren't always in small towns, so venturing out further than you're comfortable with to find new docks will be necessary.
Article continues below advertisement
While doing so, keep a steady hand on how you maneuver over the ocean. Sail carefully to avoid whirlpools and protruding rocks.
Taking damage will ultimately lock some slots in your inventory, could make your engine less useful, or outright sink your ship.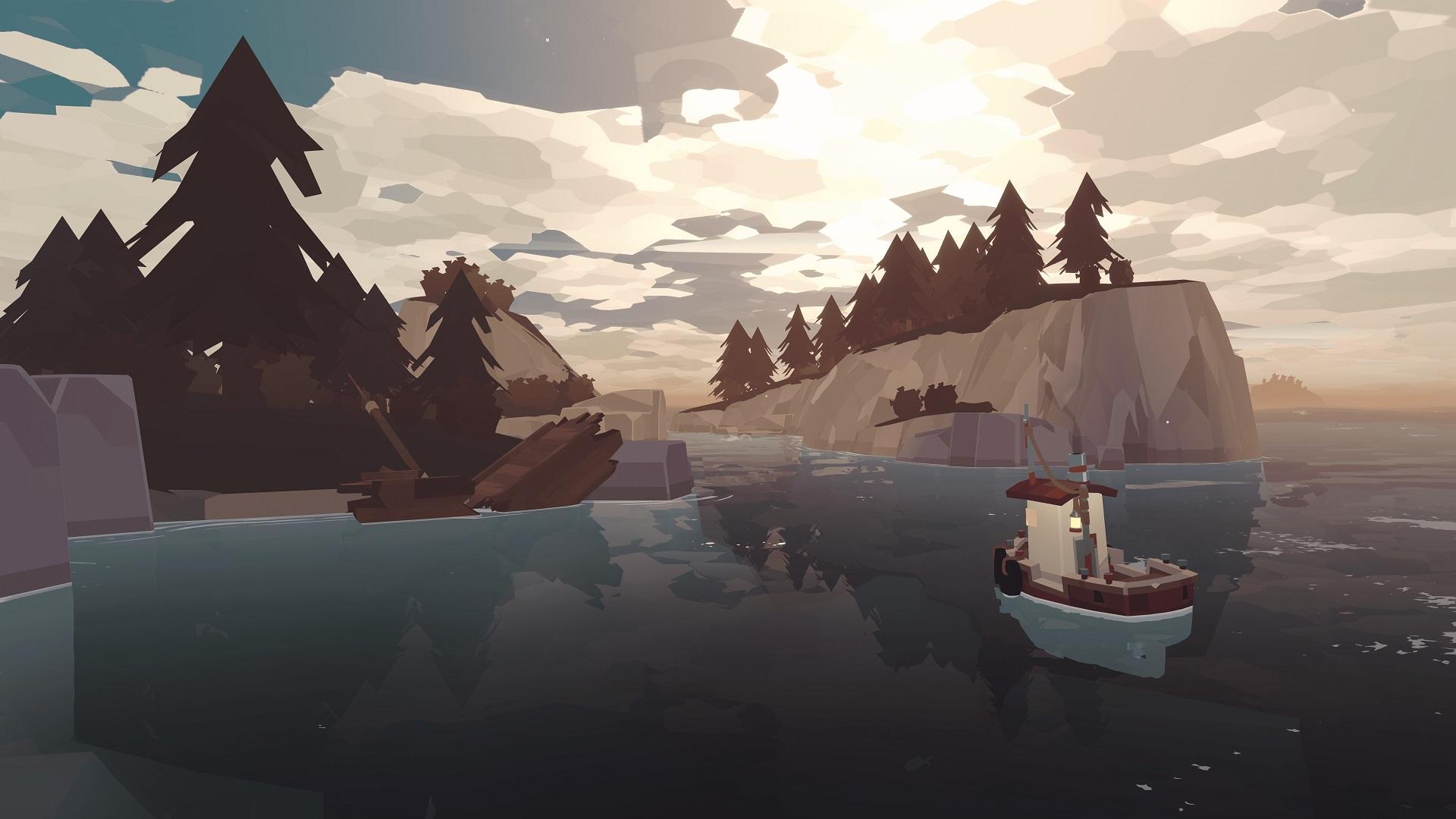 Article continues below advertisement
If you're ever in a terrible spot and recently saved, you can destroy your ship and start over with everything intact. It's a small death-saving trick you can abuse for trial-and-error trips through dangerous regions and night scenarios.
Speaking of nightfall, we recommend staying close to docks while it's dark just in case the stress mechanic becomes overbearing.
As the protagonist's panic rises, illusions become more lethal. Strong lights can help stave off the mechanic to some degree, but lingering in the thick fog for too long will only make the stress more powerful, even when sitting still.
Article continues below advertisement
Sometimes you may even get chased by a ghost ship or strange voices whispering in your ear. For those moments, speed over to a dock if possible to immediately lose their attention and return to night fishing.
During the daytime, be careful with your inputs during fishing mini-games so you don't accidentally lose time.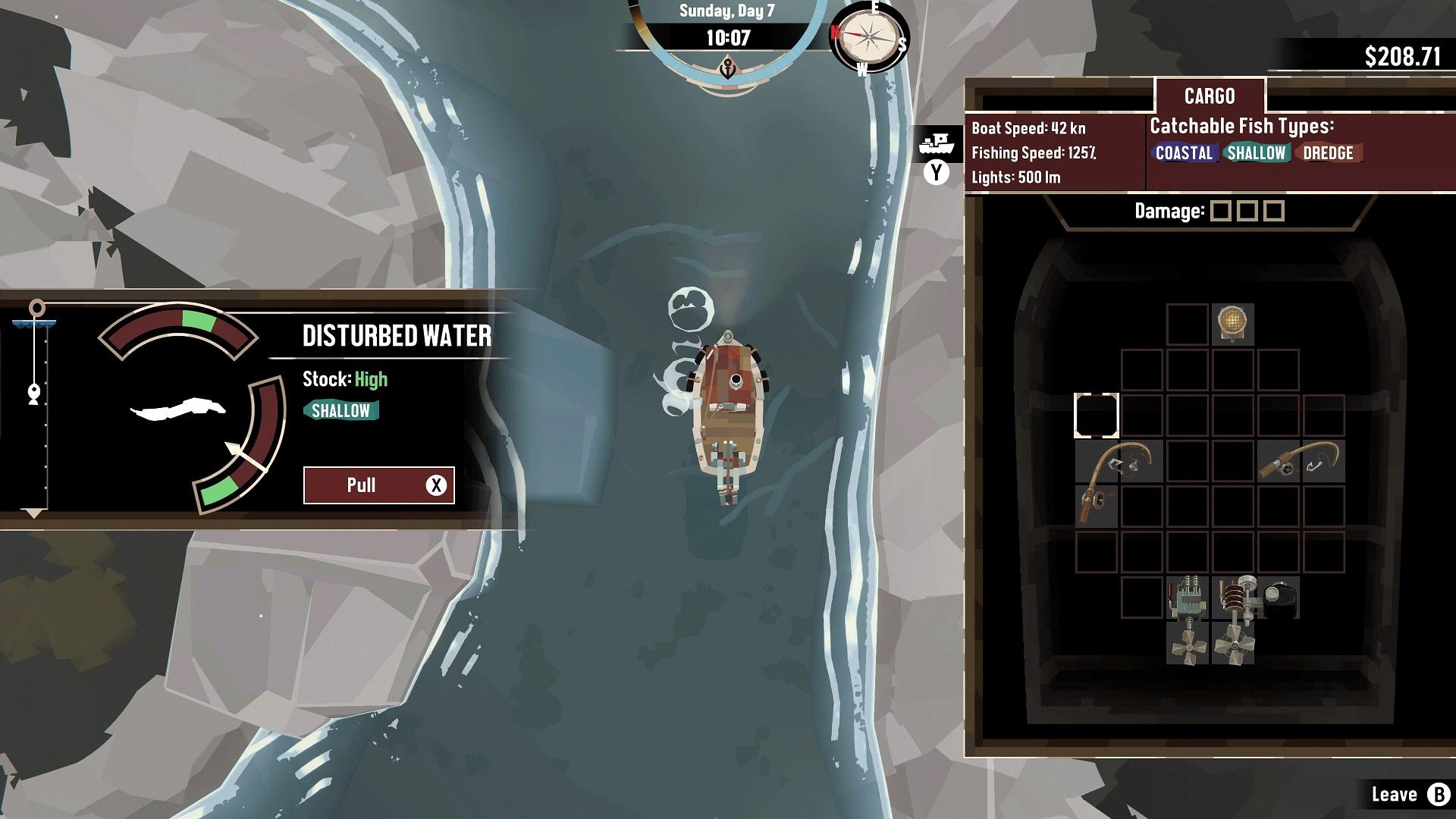 If you go pretty far out to hunt for sharks and constantly mess up the mini-game, nighttime slowly gets closer. You will get exposed to the fog and stress you might not be ready for yet.
Take your time completing the mini-games, and you'll save yourself from an unnecessary situation.
Dredge is now available on PlayStation 5, PlayStation 4, Xbox One, Xbox Series X/S, Nintendo Switch, and PC.