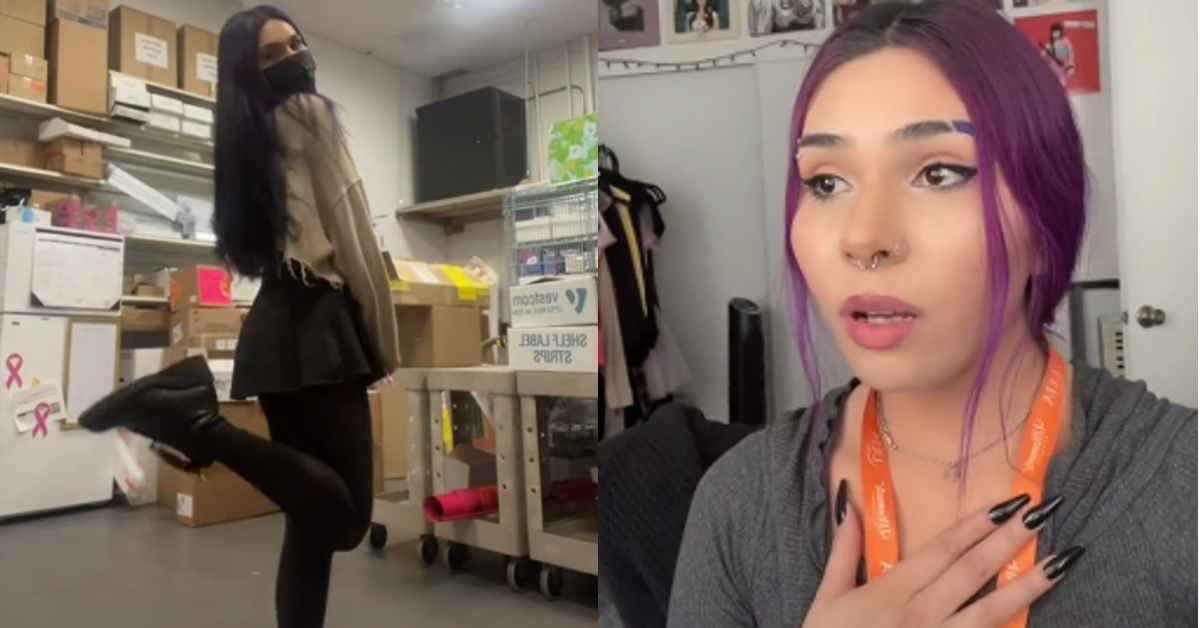 Ulta Employee Says She Was Fired for Making TikToks About Store's "Ridiculous" Dress Code
Working in retail can be a thankless job. From customers who throw tantrums for things that aren't the fault of employees, to constant debates and discussions surrounding salaries/hourly wages, there's no shortage of reasons to avoid having a job in retail.
However, retail stores definitely need employees who are passionate and knowledgeable about what they sell.
Article continues below advertisement
There's tons of research that goes into the "psychology" of in-store retail experiences designed to make customers want to spend their money. Plainly speaking: you're going to want to shop at a place where you feel comfortable that the workers are going to do their best to make the experience a pleasant one for you.
So employers doing their best to make sure that their workers are satisfied is a huge impetus in maintaining a thriving business model, as the cost of re-hiring individuals can often have disastrous financial implications for any venture.
Which makes mind-boggling management decisions that are seemingly impertinent to vital operations that much more confusing, which is at the center of this debate surrounding a TikToker's posts about her time working at Ulta.
Article continues below advertisement
It all started when former Ulta employee, @andalia_portman posted about how she was "dress coded" at her job. In a clip with a text overlay that reads, "hot girls get dress coded at work" Andalie can be seen posing for the camera and showing off her outfit.
Article continues below advertisement
She finishes the clip by brandishing her manicured nails at the camera and sticking two middle fingers up. Many commenters struggled to find what was "wrong" with her outfit. As one user mentioned there was "literally no skin showing" in her outfit.
Article continues below advertisement
Apparently, Andalie's manager at Ulta didn't approve of the "distressing" or the "color" of her shirt, the TikToker explained in the comments section.
Article continues below advertisement
According to Indeed, Ulta's dress code is as follows: "black and white printed pants, grey pants or dresses, lilac (or lavender) tops, light pink (blush) tops, and ivory tops are now allowed. You are allowed to wear printed tops also, as long as the color scheme includes the allowed colors."
Article continues below advertisement
Many other users on the platform argued about the practicality of the dress code and shared their own stories of being dinged for dress code "violations" of their own, like wearing teal eyeliner while on the clock.
Article continues below advertisement

A follow-up TikTok video from Andalie indicates that she was ultimately fired from her store for filming TikToks at work, something she was warned about from other commenters in her initial video.
Article continues below advertisement

Andalie seems to have taken her termination in stride as she posted several other clips flaunting that she intentionally wore the clothes she wanted when her manager wasn't working the same day as her.
Article continues below advertisement

In many of her videos several other commenters ruminated on the reasoning behind Ulta's dress codes, expressing that it made them less likely to want to work for the company and recommending friends/colleagues from working there.
Article continues below advertisement