Wait, Where Did Drogon Go in the 'Game of Thrones' Show Finale? There's One Place That Makes the Most Sense
After Jon kills Drogon's mother, Daenerys, he takes her and flies off with her...but to where? Where did Drogon go in the 'Game of Thrones' show finale?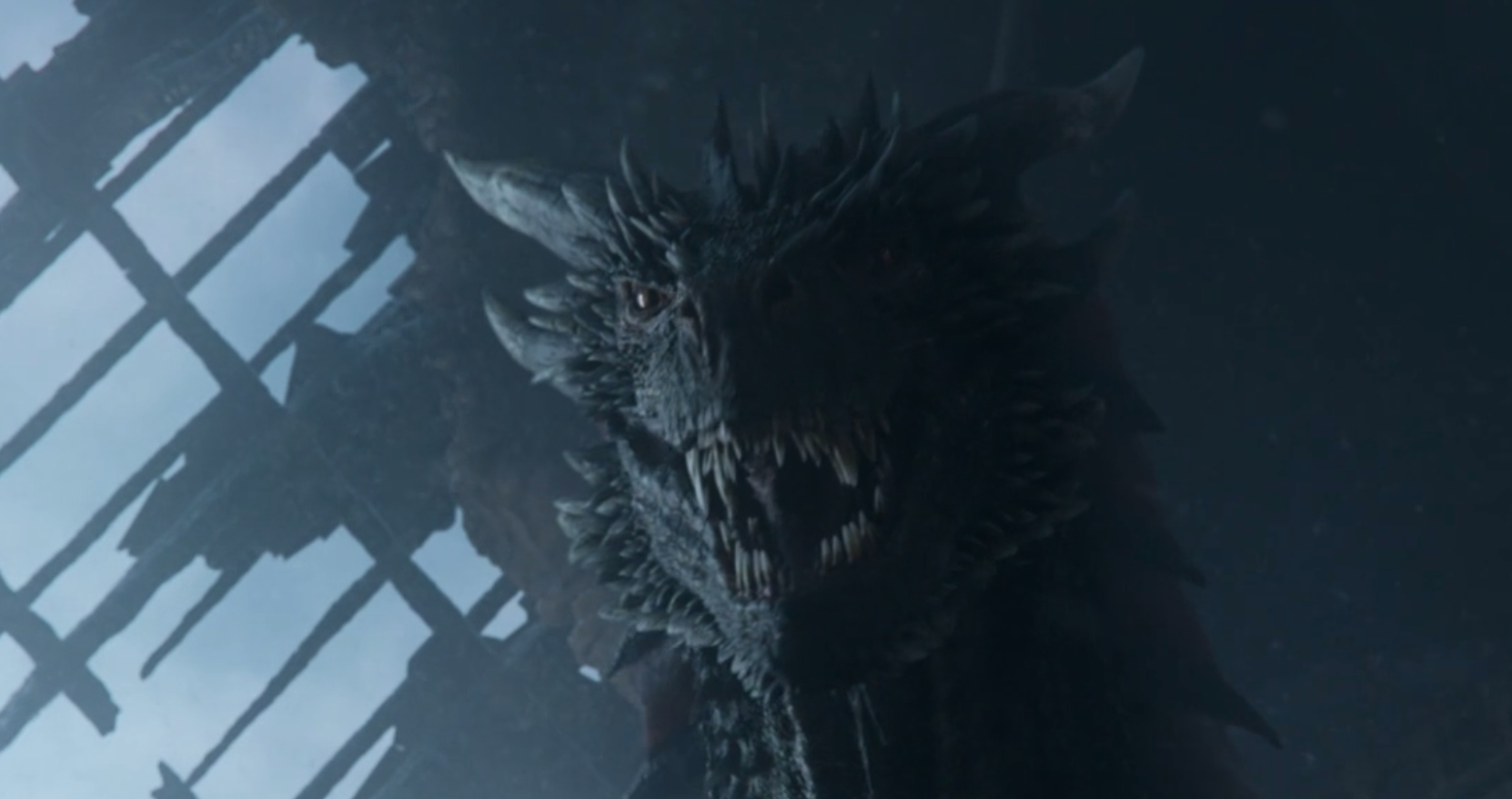 Major Game of Thrones spoilers ahead!
Article continues below advertisement
We still have a lot of questions after the Game of Thrones show finale. For instance: Why was Jon Snow punished for killing Daenerys when Jaime did the exact same thing to her father and he was just fine? Will we get the Arya spinoff we deserve? But mostly, many of us are wondering what exactly happened to Drogon when he snatched Daenerys's lifeless body and flew off. Why didn't he kill Jon for killing his mom? While we can't answer these questions for certain, we can make some educated guesses.
First: Drogon knew Jon killed his mother. Why didn't he kill the queen slayer?
Article continues below advertisement
One theory is that, since Jon is actually Aegon Targaryen, Drogon simply couldn't. Rhaegal (RIP) must have known Jon's true identity, which is why he allowed Jon to ride him. Drogon, arguably the smartest of the three, probably knew this as well. To kill Jon would be killing the dragon's family. Plus, Drogon somehow understands that it wasn't Jon who truly killed Dany—it was the Iron Throne which drove her mad. Which is why he burns it until the swords are nothing but molten steel.
Article continues below advertisement
Article continues below advertisement
After Daenerys dies, where does Drogon go with her?
Now this is harder to explain. In the small council meeting, someone says that Drogon was last seen flying east. The last time Drogon disappeared and flew solo, he traveled to Valeria. This is where dragons were first discovered, and it's also the ancestral home of House Targaryen. Is this where he wants to lay his mother to rest? It's totally likely. Others are saying that Drogon flew to the spot where Khal Drogo died and Drogon and his two brothers were born.
Article continues below advertisement
Does Bran warg into Drogon to find out where he's going?
Bran warging into Drogon is very much implied. During the small council meeting, Bran literally says, "Perhaps I can find him. Do carry on with the rest." Ser Podrick then wheels him away. There wouldn't be any reason why he would be wheeled away if he wasn't warging into Drogon. Now, why they don't actually show where Drogon went...that's a different story. We would have liked to know! All in all, this scene was probably written to show that as a king, Bran is super powerful. Need to find an enemy? Bran will find him...with his MIND.
Article continues below advertisement
As for whether Westeros (or Bronn, who very much wants the dragon as far away from everyone as possible) will see another dragon, it's unclear. We have a feeling if Drogon wanted to stay in Westeros and avenge his mom, he would have already. But given that he melted down the Iron Throne, aka the true villain all along, we think he's probably living his best life far, far away. We wish you all the best, Drogon.