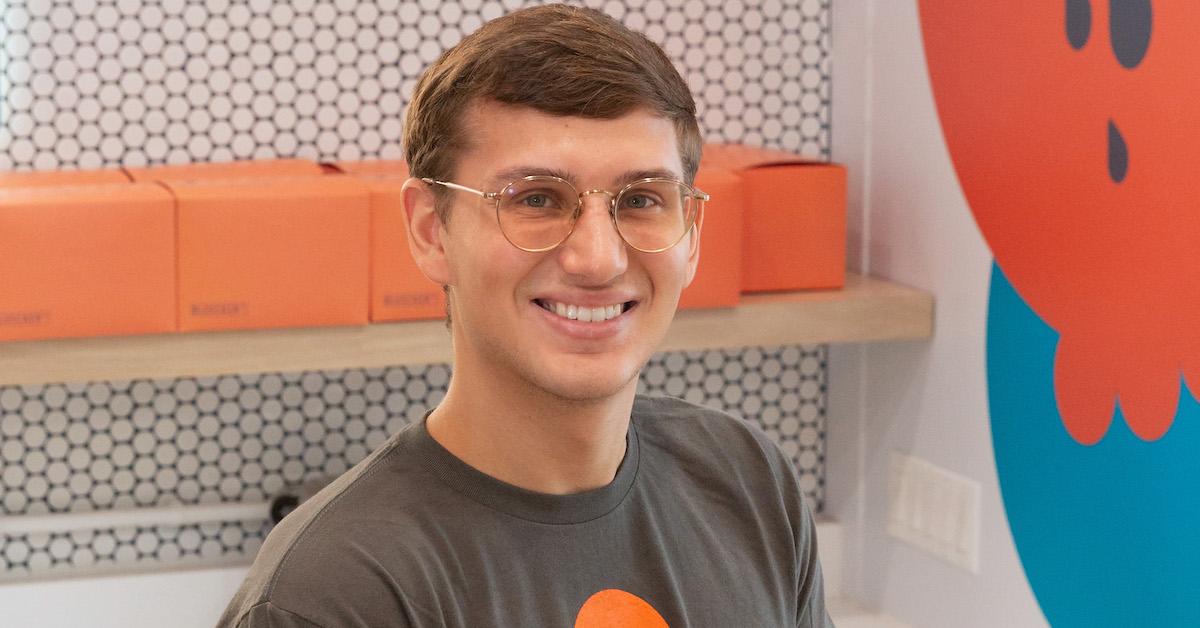 YouTuber Dylan Lemay's Immersive Ice Cream Shop Is Just the Beginning (EXCLUSIVE)
YouTuber Dylan Lemay did not have a plan B. It was ice cream or bust. The 25-year-old started his career working at his local Cold Stone Creamery and quickly started documenting his frozen creations on social media.
Soon, he had amassed an impressive following — he currently has over 11 million followers on TikTok — and he quickly realized he could really make a career out of his passion for ice cream.
Article continues below advertisement
"So originally, I thought that I would just probably branch out and do a Cold Stone franchise someday," Dylan told Distractify exclusively. "But I realized that that dream that I thought was a big dream is now so small, and I need to start dreaming bigger."
Dylan recently opened his first ice cream shop, CATCH'N in New York City, and shared with Distractify his big plans for the future.
Dylan Lemay credits his parents for his love of ice cream.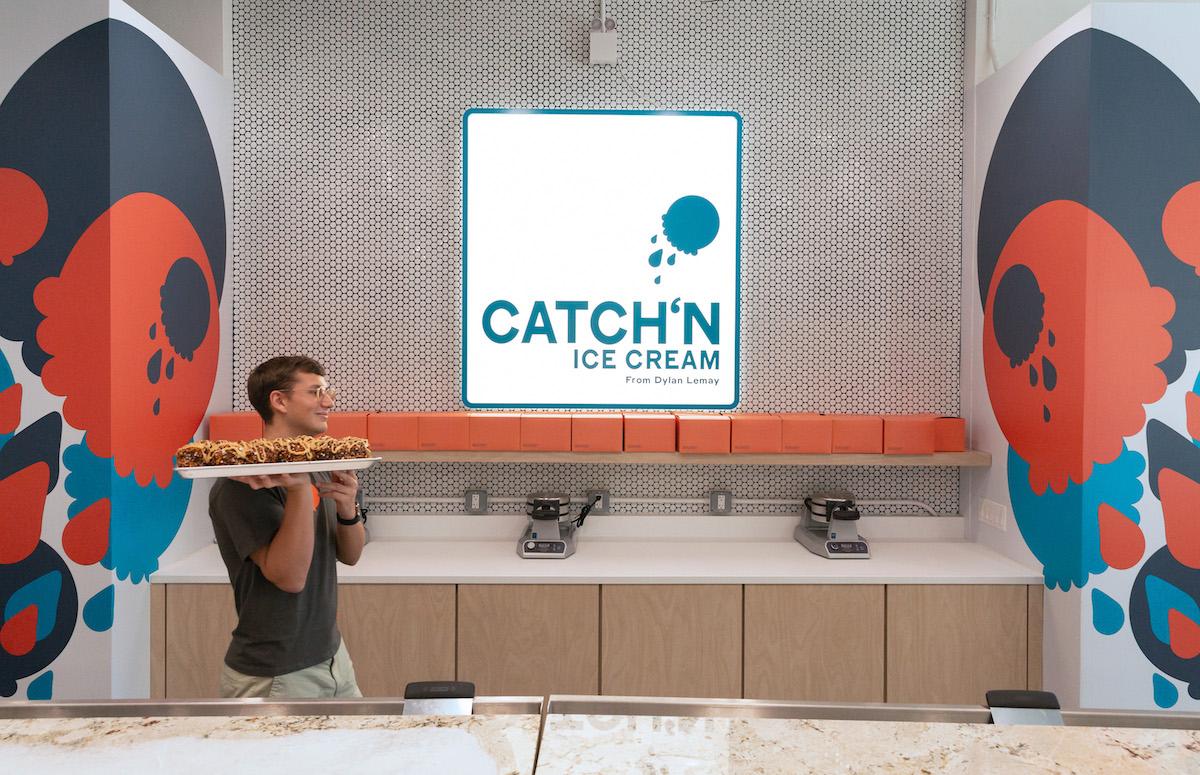 We spoke with Dylan at the opening of his ice cream shop in New York City, and when we asked him what inspired his love of ice cream, he pointed to his parents, who were standing just a few feet away.
"My obsession with ice cream starts with them," he shared. "I don't know why they allowed me to do this. But at the end of every day, they would allow let us to eat ice cream before going to bed ... my favorite was always cookie dough, and I always tried to make sure I got all the cookie dough pieces."
Article continues below advertisement
He also credits his first bosses, who let him make all those viral videos while working and serving ice cream, for his success.
"They were really cool," he added. "They were like, 'whatever keeps you in the store working for us the longest, go for it.'"
Dylan plans to collaborate with other influencers on new ice cream flavors.
Now, Dylan is his own boss, and along with creating the first round of flavors available at CATCH'N, he has plans to collaborate with fellow influencers for future flavors.
"I would love to do flavors with people," he explained. "Emma Chamberlain has a coffee company, we bring Emma Chamberlain and we make coffee flavor, or you know, or they could be like a musician and they're about to drop a song. That is something that I hope we can really do."
Article continues below advertisement
CATCH'N is more than just your average ice cream shop.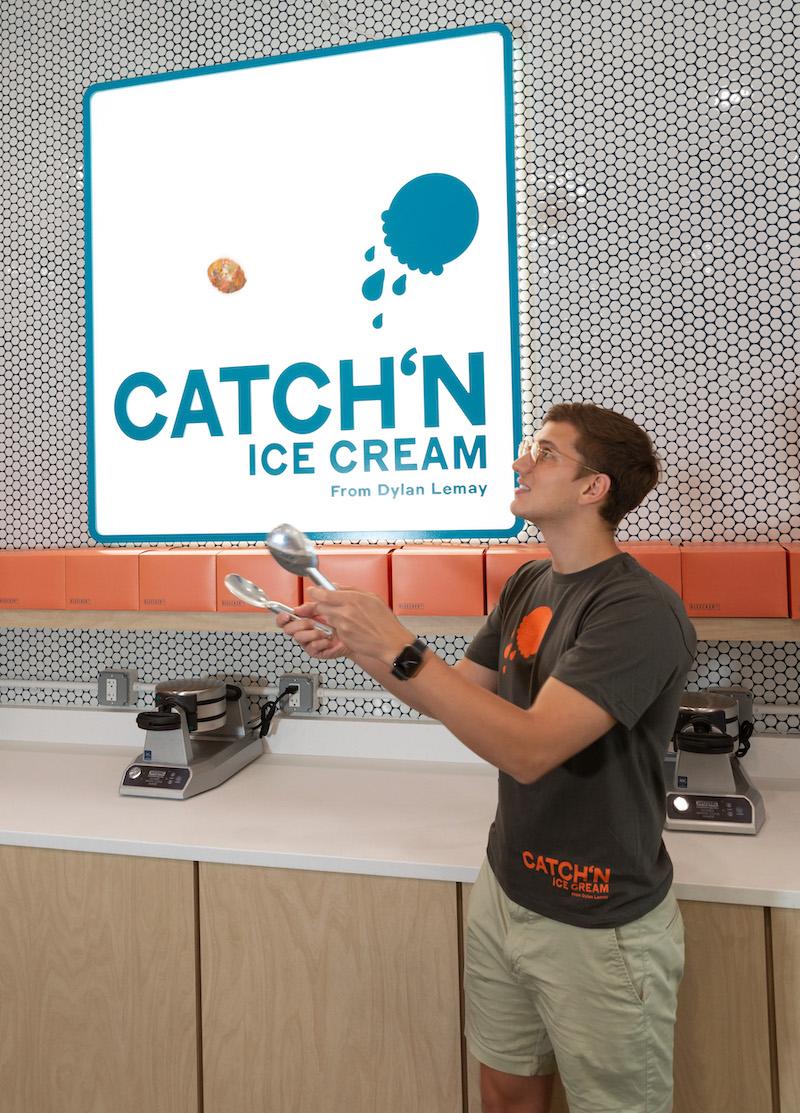 CATCH'N is one of a kind thanks to the shop's signature ice cream balls, currently available in Cookies & Cream, Strawberry Shortcake, Chocolate Brownie, Fruity Pebbles, Salted Caramel, Vegan, and Dylan's favorite, Cookie Dough.
The shop, which will also serve as Dylan's studio, has ice cream cakes and cakes in a cup available for purchase, but the fun is seeing the ice cream balls being tossed in the air.
"I just really want to take everything I learned from the last 10 years of serving ice cream, and then the last two years making videos, wrap that all up into a package, and give that to people," Dylan said. "Fans can expect everything they love in my videos ... they can expect to feel it all around them when they come here."
Be sure to visit CATCH'N at 65 Bleecker St. and follow Dylan on YouTube and TikTok.