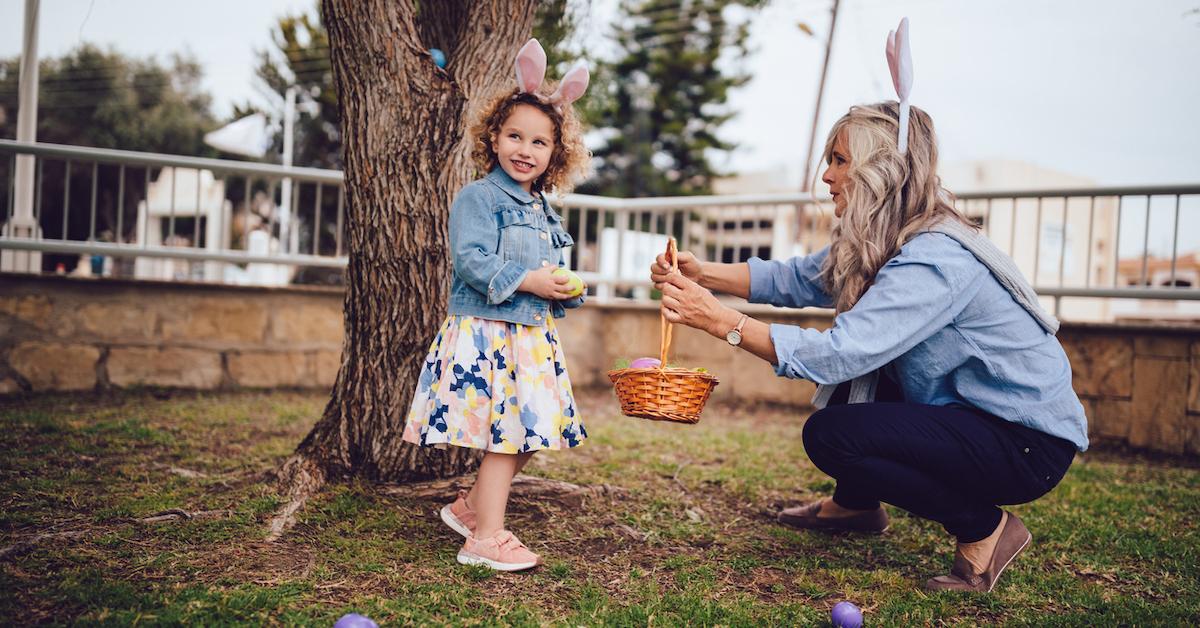 12 Easter Egg Hunts Near You for Kids and Adults
When we think of Easter, the best things to come to mind are chocolate, pastel colors, bunny-shaped everything, and of course, Easter egg hunts. Egg hunts are so fun and instill such a sense of childish wonder in anyone who participates — no matter their age or religion — that we recommend everyone do one at least once in their lives.
Article continues below advertisement
Anyway, you can probably tell that we're huge fans of the activity. Such fans, in fact, that we decided to round up the best Easter egg hunts around the country, so you're sure to find an event near you.
Now grab your bunnies and your hunnies, and start taking notes for your Sunday plans!
Easter egg hunts near you: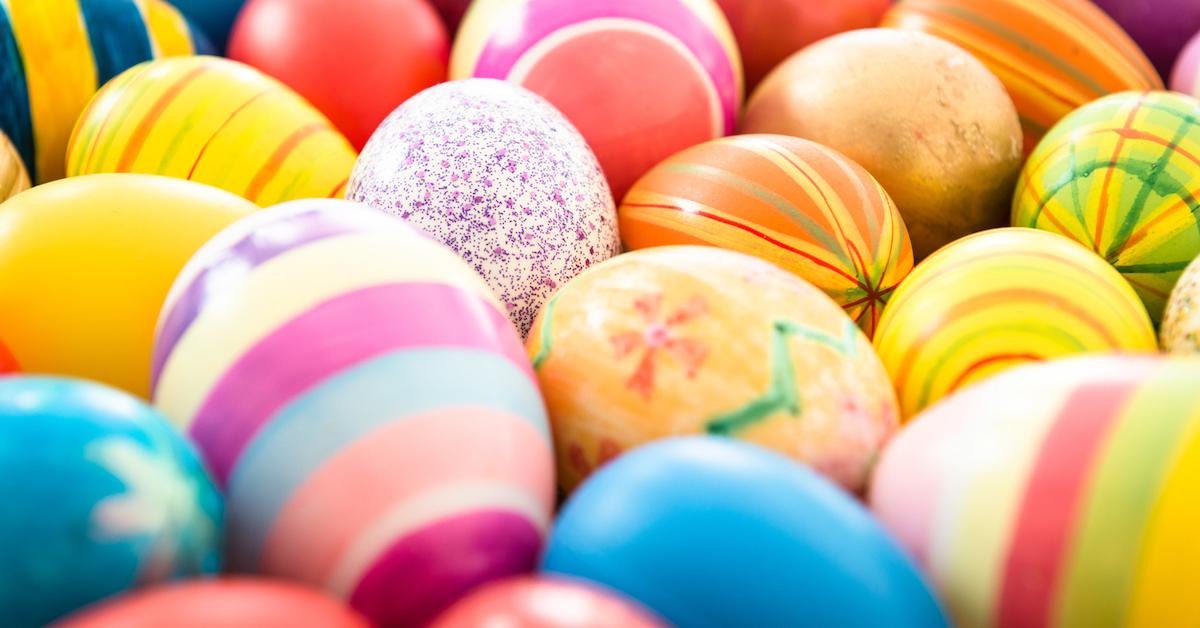 Article continues below advertisement
Chicago
Take your kids to the Lincoln Park Zoo for this year's Easter Egg-Stravaganza this Saturday, April 20 from 8 a.m. to 12:30 p.m. There's going to be several different waves of egg hunts for different age groups, musical acts, crafts, complimentary carousel rides and animal viewing. Starting at 1 p.m., take your photo with the Easter Bunny — and return on Easter Sunday for a brunch buffet.
But if you'd prefer something more unusual, hit up the Wizard of Oz Egg Hunt at NewCity. They created a poppy field and an Emerald City lounge to make it feel as real as possible. Plus, you can meet Dorothy, the Tinman, the Scarecrow and the Cowardly Lion while the kids get their faces painted and you enjoy snacks.
Article continues below advertisement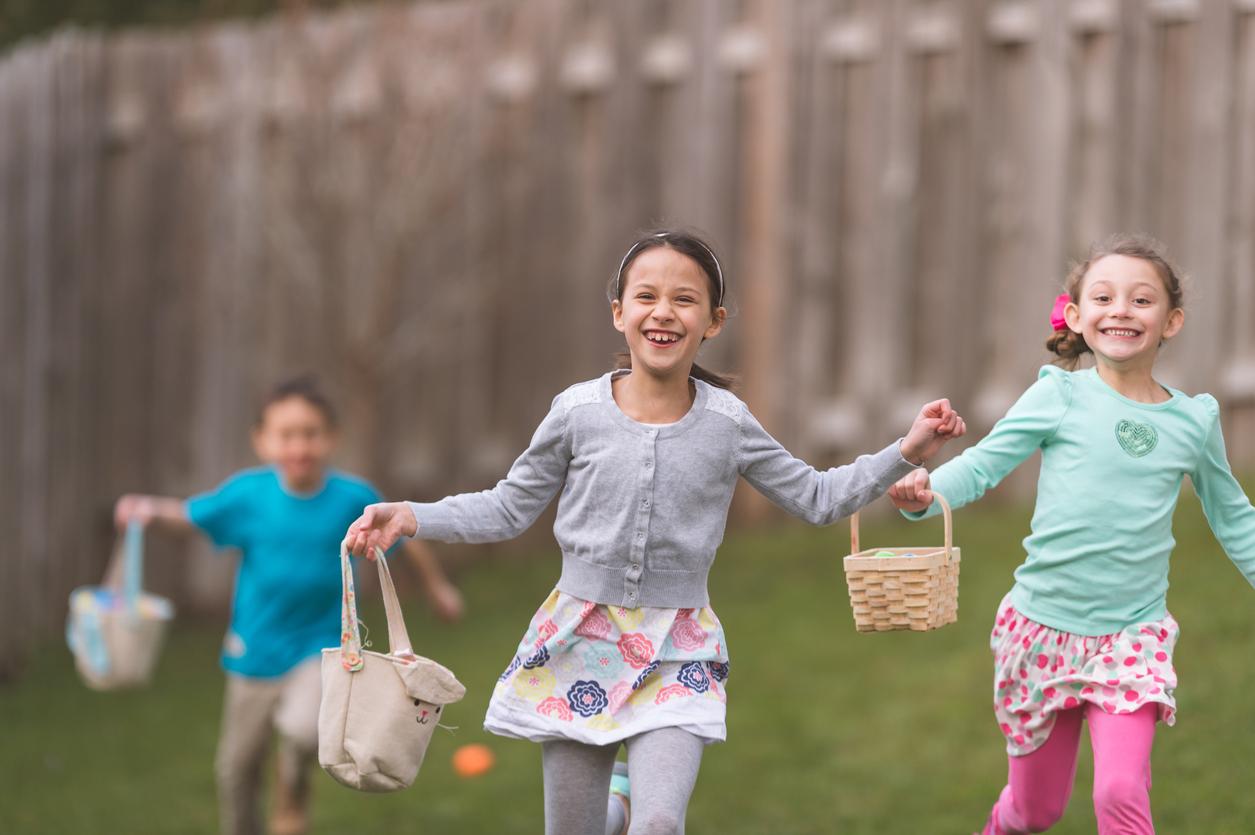 Houston
Houston is offering Easter egg hunts on both Saturday and Sunday, so if you can only go out one day this weekend, don't worry about juggling too many things on your schedule.
Our absolute favorite event on this list is the Czech Center Museum's Easter egg hunt on Saturday. First, you get to hunt eggs throughout the museum at noon! We can't imagine a funner way to hunt for eggs than among art, or a funner way to view art than by getting to also look for Easter eggs. Next, you get to paint eggs with an artist who's running an egg-painting workshop at the CCM. Best of all, tickets are free for kids 12 and under, and only $5 for adults.
Article continues below advertisement
On Sunday, we have to send you to the Adult Easter Egg Hunt at the Wildcatter Saloon. It starts at 4 p.m. and promises over $2,000 in cash and prizes! Sorry, what?! One can hunt for something other than candy? Like, actual cold, hard cash? We've been doing this Easter thing all wrong.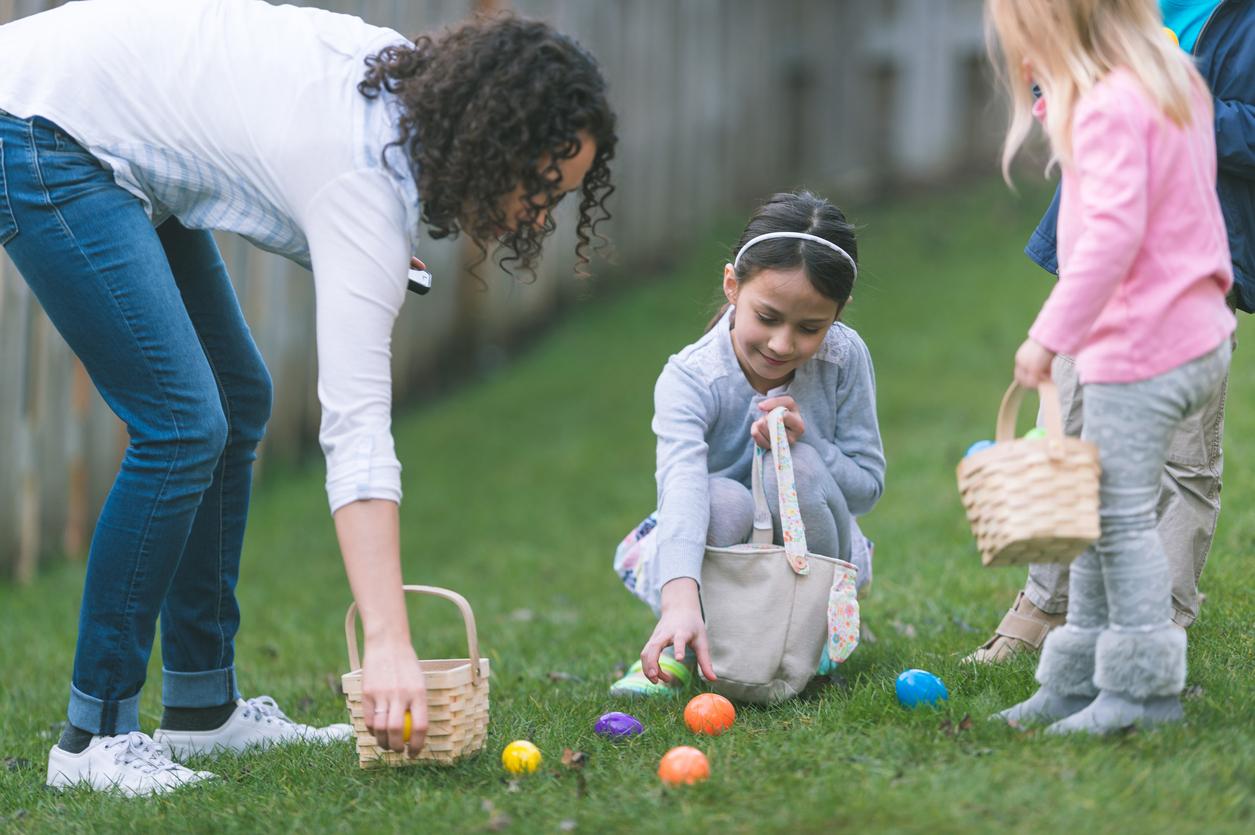 Article continues below advertisement
New York
If you're in the city this weekend, grab your Easter basket (but don't worry if you don't have one, they have extras) and hunt eggs for a great cause: Big Brothers Big Sisters NYC. The fun starts at noon on Saturday at Monarch Rooftop Bar on 35th Street with drinks, snacks and Easter bunny photo opps. The hunt itself begins at 1 p.m., then there's egg decorating, face painting, games and a dance party into the afternoon.
On Sunday, sign up for POGO's Amazing Easter Egg Scavenger Hunt, which goes from 1:30 p.m. to 5:30 p.m. and promises to be one-of-a-kind. "A series of clues leads you around the city performing physical and mental challenges along the way," the event's copy reads. These will "lead you around NYC looking for hidden eggs worth points and prizes." The winning team takes home $100 in cash. Just make sure to sign up before Sunday, because the city-wide hunt won't happen unless they get 10 participants.
Article continues below advertisement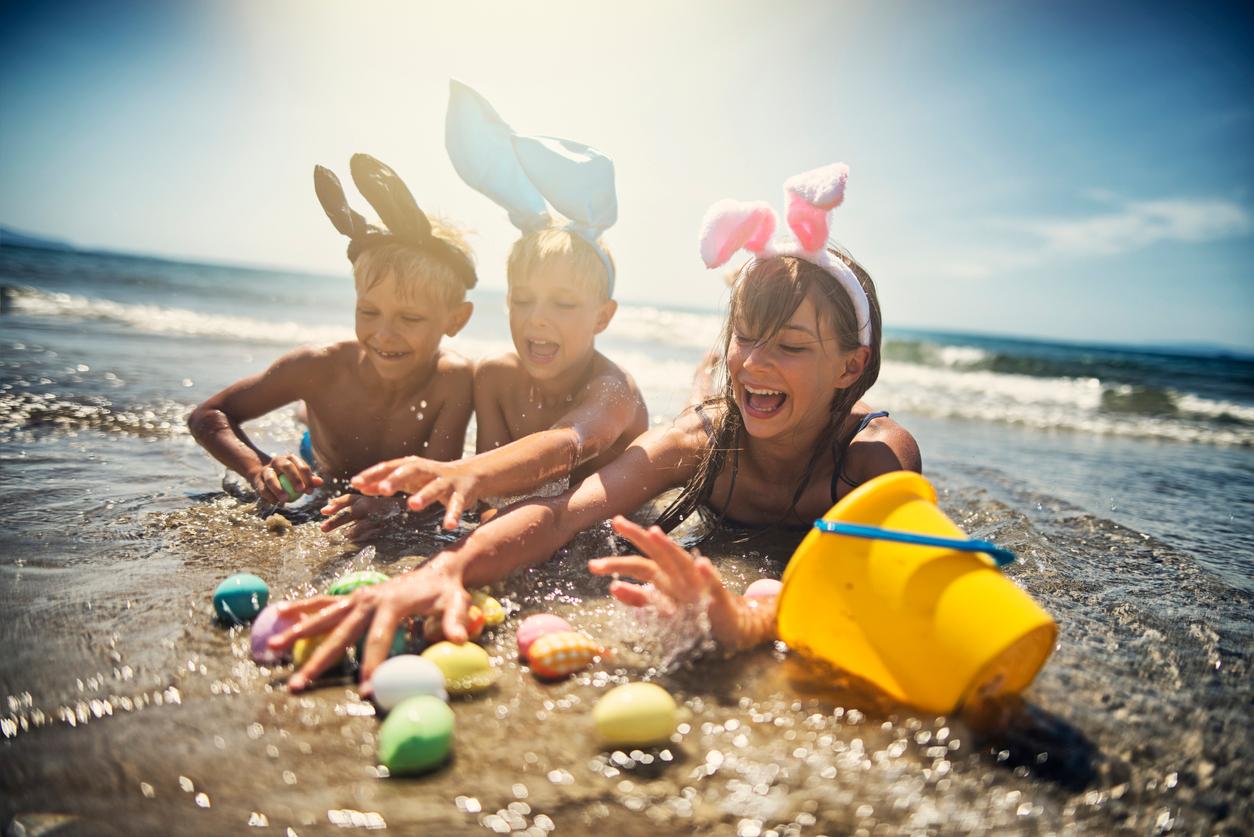 Los Angeles
Did someone say moon bounce? This year's annual Rustic Canyon Easter Egg Hunt promises fun, refreshments, egg hunts divided by age groups, music, crafts, games, AND MOON BOUNCES! Make sure the kids bring their own baskets or bags for this Saturday event. Arrive at 10 a.m. and plan to stay until 2 p.m.
Article continues below advertisement
Head downtown to Grand Hope Park on Sunday from 2 to 5 p.m. for New City Church's EasterFest AKA Festival de Pascua, which is open to everyone and promises thousands of eggs to be hunted. Plus, multiple bounce houses, piñatas, a pie-eating contest, snacks, crafts, and face-painting. Admission costs $30 per family or $6 per person, but scholarships are available for people who need assistance. Don't miss out on the biggest egg hunt in all of downtown!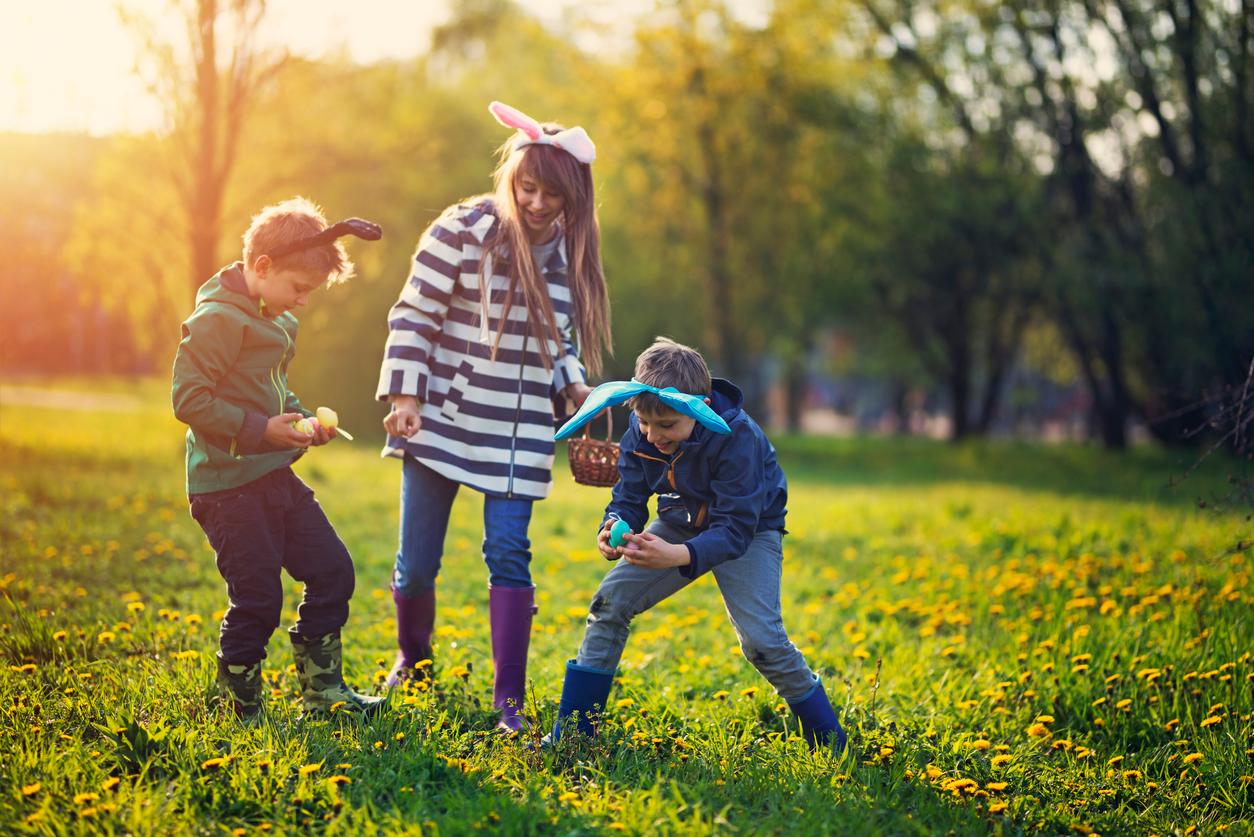 Article continues below advertisement
Philadelphia
OK, we were impressed with Chicago's 5,000 eggs but the Philly Egg Hunt boasts 35,000 of them! Plus, it's free! Egg hunts will be available every 10 minutes on Saturday, for kids ages 1-2, 3-4, 5-7 and 8-10. The fun starts at 10:30 a.m. in Roxborough's Gorgas Park and features inflatable slides, sack races, a petting zoo, and so much more.
Transform Philly's Easter Egg Hunt will also be broken up into four age categories, but this one's on Sunday, in case you were unable to make the Gorgas Park event. This egg hunt is also free (thanks Philly!) and takes place at West Philadelphia High School from 11:15 to 12:30 p.m.
Happy Easter! Have so much fun hunting eggs, eating candy, and maybe even winning some money!