TikTok Is Filled With Easy Leprechaun Trap Ideas
Legend has it that if you trap a leprechaun on St. Patrick's Eve, you'll become rich. Here are some easy leprechaun trap ideas according to TikTok.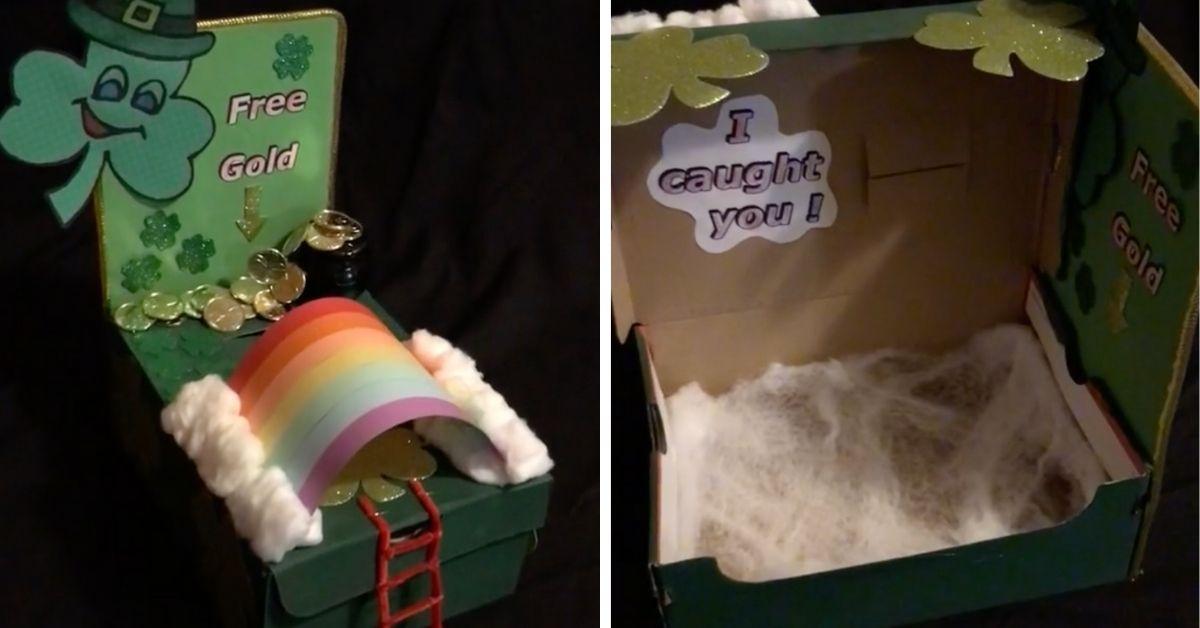 In the past few years, leprechaun traps have soared in popularity. Per Irish Central, these handmade festive boobytraps have manifested from Irish folklore, which claims that "if you manage to capture a leprechaun on St. Patrick's Eve, you'll be made very rich and have an endless supply of money for the rest of your life."
Kids looking to get rich quick have since begun designing all types of clever contraptions with hopes of detaining these tiny men and stealing their fortunes.
Article continues below advertisement
Typically, these traps are pretty simple to build and are not at all endangering to the pocket-sized bearded characters. They're also relatively small because, well, leprechauns are small.
Kids have also gotten into the habit of making these traps resemble a tiny leprechaun paradise complete with a rainbow, shamrocks, and lots and lots of green. If the trap is elevated, a tiny ladder is usually built for a leprechaun to climb up, too.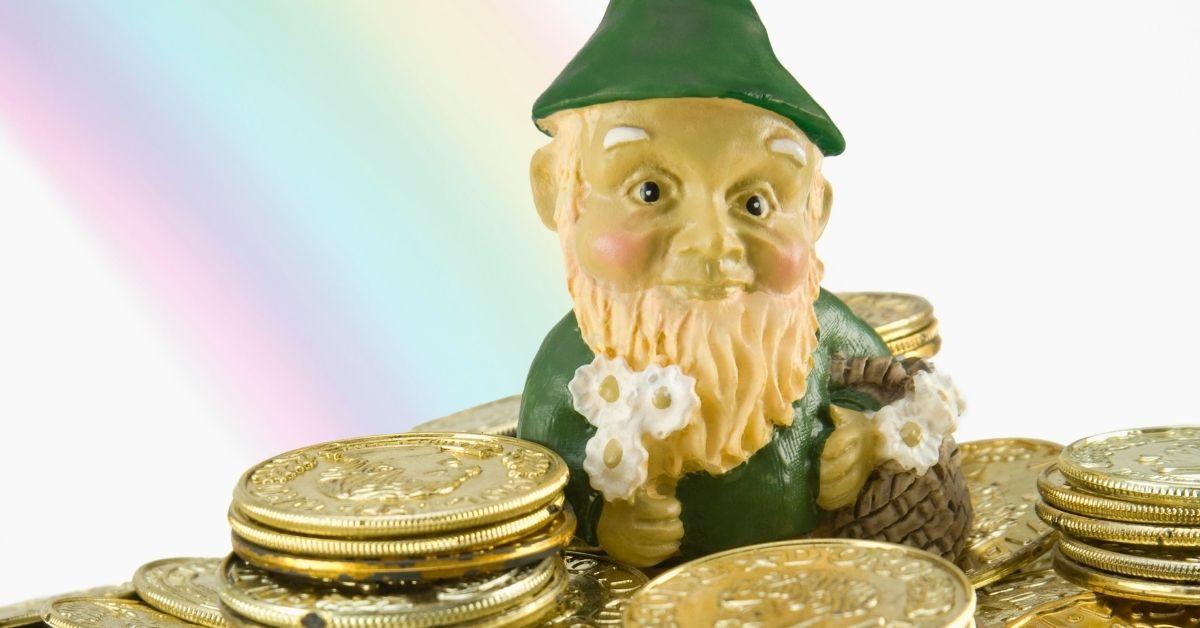 Article continues below advertisement
Most often, there will be a pot of gold located within the trap. This is used as bait, as there will usually be some type of trap door for the leprechaun to fall into as they near the gold.
But how exactly does one build one of these thingamajigs? The truth is that there isn't actually a blueprint — it's all up to your imagination.
That being said, some users on TikTok have shared mini leprechaun traps tutorials for newbies to try out. Check them out below!
Easy Leprechaun Traps on TikTok
Article continues below advertisement
Most leprechaun traps start with a cardboard box (Think: shoe box, tissue box, any box with a lid, etc.). In the video above, creator @eltoritotukituki decorated the exterior of a smallish cardboard box with green construction paper and shamrocks. On the lid of the box, he erected a 3D rainbow from thin strips of construction paper.
Most importantly, he placed a pot of gold on top of the box and advertised it with a "Free Gold" sign.
But what folks might not notice is that he cut out a slot on the lid near the pot of gold. If a leprechaun walks over this well-hidden trap door, he'll fall right into the box, which has been filled with cotton to comfort his fall.
Article continues below advertisement
But that's not the only way to use a cardboard box. Try turning it upside down.
In creator @shawnaspauldingbr's trap, she made a fake advertisement for "McDonald's Golden Fries." She placed the fries inside of the box and propped the lid open with a stick. If a leprechaun wanted the fries, he'd have to climb inside the capsized box. Then once inside, she can just pull the stick out and trap him inside the box.
Article continues below advertisement
You don't always have to use a cardboard box, though.
In below video by @saversisters, they used a plastic leprechaun hat. At the top of the hat, a hole has been cut for the leprechaun to fall through. However, it's been covered by grass for disguise. If a leprechaun happens to step on it, he'll fall straight through.
Article continues below advertisement
And if you're really in a crunch for time, creator @thatsavagewrestler has the easiest idea of all: Buy the limited edition Lucky Charms box that includes the leprechaun trap on the back. All you'll need are scissors and a few pieces of cereal to use as bait.
So, are you well-versed in leprechaun trap design now? Search the hashtag #leprechauntrap on TikTok for more ideas.