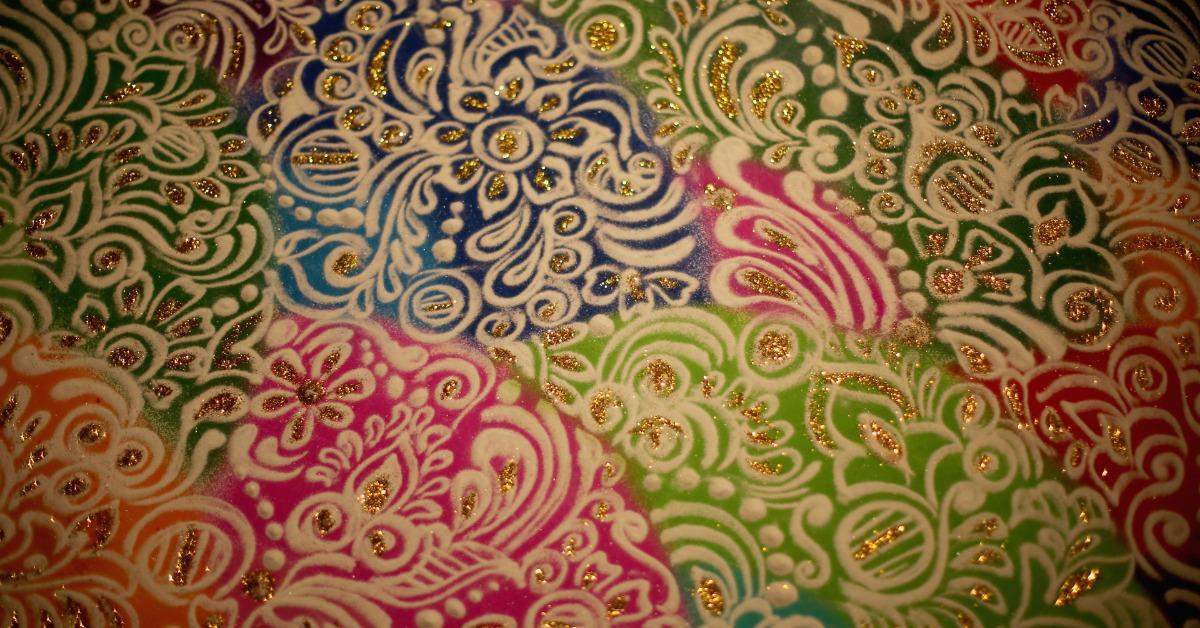 Happy Diwali! Creating Beautiful Rangoli Designs Is Probably Easier Than You Expected
It's that time of year again! Diwali, or the festival of lights, is a yearly celebration observed by millions of Hindus, Jains, Sikhs, and some Buddhists. The celebration usually lasts five days, and within it, a rich and varied amount of traditions have been established by the various denominations that celebrate it.
Article continues below advertisement
One of the most iconic ways to celebrate Diwali has to be the creation of rangoli designs, an art style that has dominated the overall presence of the celebration for hundreds of years. With that being said, what exactly is rangoli, and what are some easy ways to make your own during Diwali? Keep reading for a breakdown of the beautiful artwork's history and how it comes to be.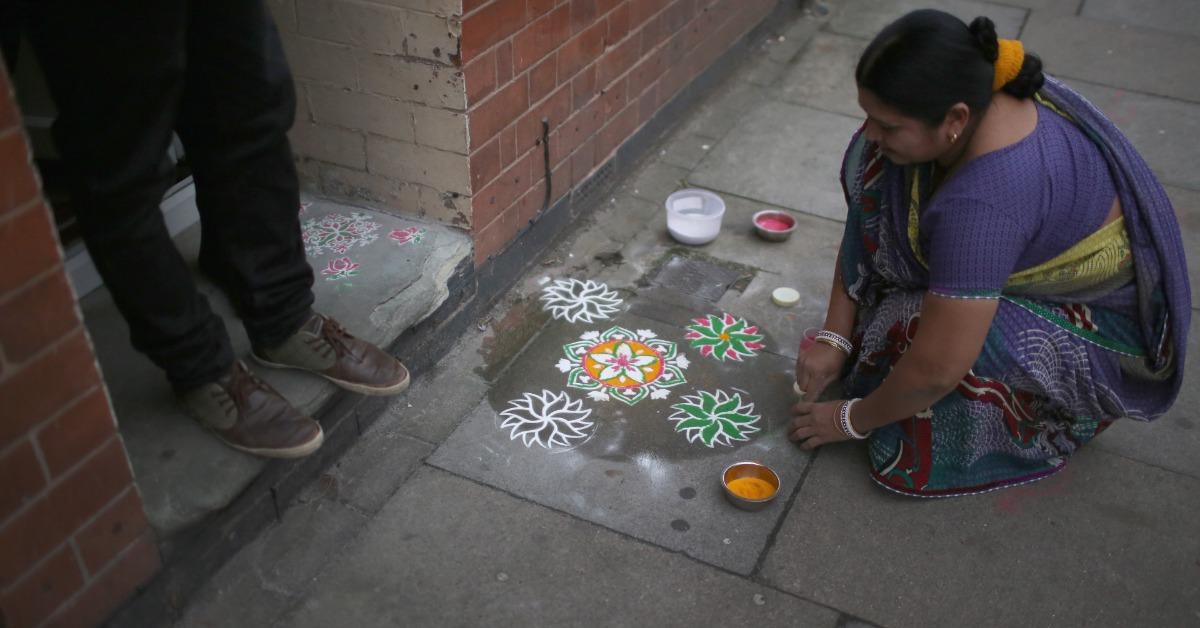 Article continues below advertisement
Here are some easy ways to design rangoli yourself.
Thanks to everyone's favorite video-sharing app, TikTok, the art of creating rangoli has been somewhat democratized. Now, anyone with basic knowledge can create their own rendition of the traditional Diwali art, which has left the playing field open for some truly creative interpretations of the storied design language.
Article continues below advertisement
In the above video, the user explains the cultural significance of creating rangoli art and shows the process behind its creation. The tools needed are fairly straightforward, and with little actual artistic ability you too can create beautiful designs. After selecting a design, you'll need to practice drawing it normally on paper. Once you feel as though you've got it down, select a flat and open space for the art to be placed.
You can then use chalk to outline the design to begin with if you feel less comfortable, but the more artistically inclined of us can just freehand the designs. Rangoli is traditionally made with turmeric, chilis, grains, or even pasta, but there are also pre-made rangoli powders available at some retailers.
Article continues below advertisement
Using either a cone or your fingers, you'll fill in or draw out the design with the ingredients and begin blending and adding colors. Once the design is fully colored and complete, simply light a few candles around the perimeter of it and that's pretty much it!
Article continues below advertisement
The user's second video addresses some common questions about rangoli. It clarifies that rangoli designs are not meant to be permanent, the art form is uniquely tied to Diwali, and that the candles traditionally placed around the art when completed are not to be blown out until the celebration is over. Basically, this is an art form made for everybody and people from all walks of life are welcome to take part in it.
Article continues below advertisement
Where does rangoli come from and what is its meaning?
Rangoli is a unique art form that originated on the Indian subcontinent. As previously described, it involves using various colored ground-up substances to create beautiful but temporary works of art on sidewalks, streets, inside homes, and more. The process of creating a piece of rangoli art can be time-consuming, but designs are traditionally passed from generation to generation and carry a certain weight in certain families.
In terms of historical significance, rangoli has been around for an unfathomable amount of time. When created traditionally, rangoli is placed outside the entrance to a home after it is cleaned, representing the happiness, liveliness, and positivity a household evokes. The designs are created with the idea of being welcoming to Lakshmi, the Hindu goddess of wealth and good luck.
Maybe by creating your own rangoli you too will manifest some wealth and good luck!