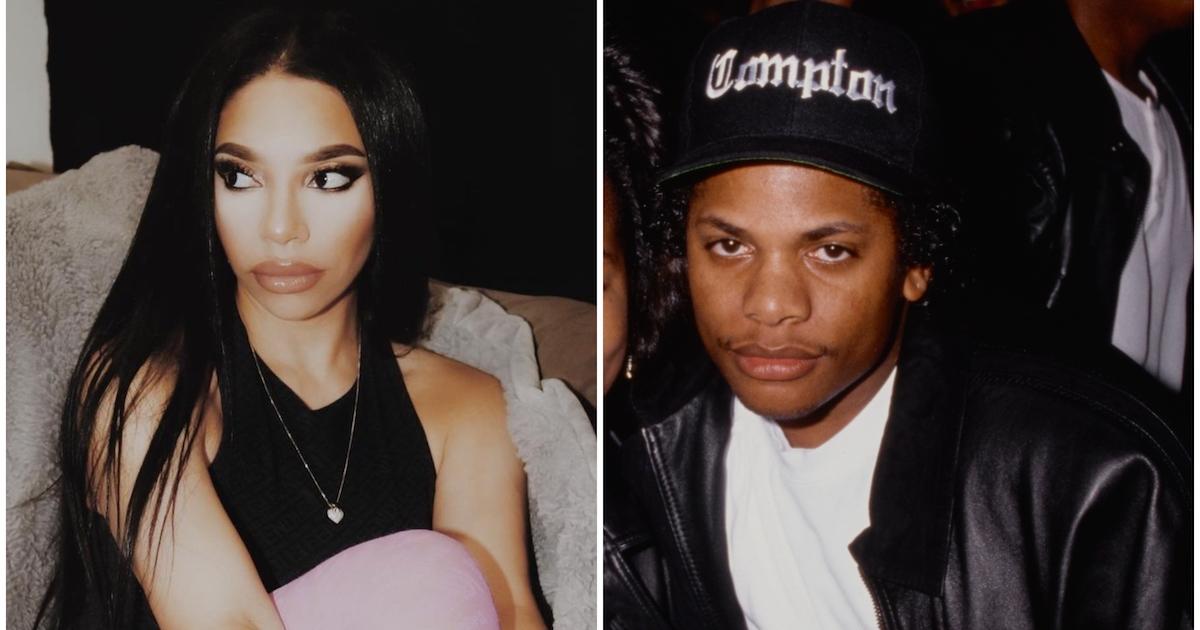 'Relatively Famous' Star Ebie on Late Father Eazy-E and Feeling She Had to "Prove Herself" (EXCLUSIVE)
Eazy-E's daughter, Ebie, spoke with 'Distractify' about her late dad's legacy and her starring role on the E! series, 'Relatively Famous: Ranch Rules.'
The eight stars on Relatively Famous: Ranch Rules have one major thing in common: They're all the children of famous parents. The E! reality series follows the castmates as they take on labor-intensive tasks to get the Saddleback Ranch ready to welcome back guests following a pandemic-related shutdown.
While the cast members are bonded because they know what it's like to grow up in the public eye with celebrity parents (which often means that they've led charmed lives), Ebie stands out from the rest of her peers on the show.
Article continues below advertisement
Her father, rapper Eazy-E, died in 1995, when she was just four years old. Unlike the rest of her co-stars, Ebie didn't get to understand her dad's impact until after he passed away, and she didn't grow up like a "typical" celebrity child.
The musician-turned-ranch-hand spoke exclusively with Distractify about how her dad's passing affected her growing up, and how it made her stand out from the other cast members on the E! series. She also shared whether she's kept in touch with her co-stars since filming wrapped.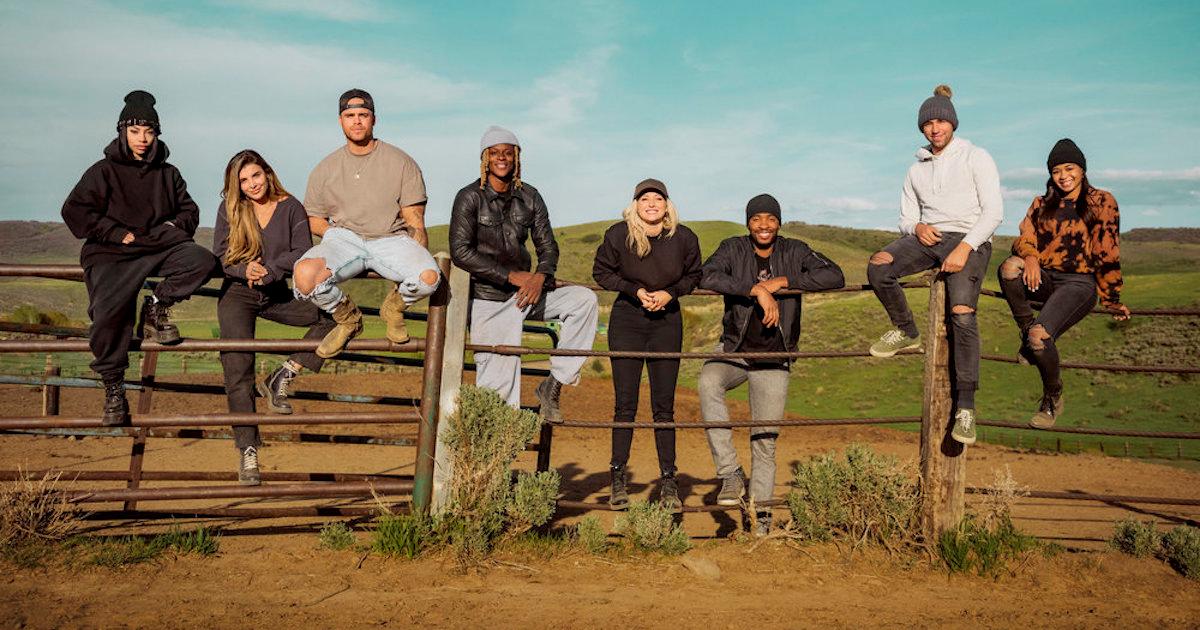 Article continues below advertisement
Ebie shared why growing up as the daughter of late music legend Eazy-E was "bittersweet" at times.
The star of Relatively Famous: Ranch Rules is tremendously proud of her "iconic father" and the legacy that he left behind in the wake of his passing, but she acknowledged that her upbringing wasn't easy.
"Growing up was very bittersweet for me," Ebie shared with Distractify. "On one hand, it was super cool to know that your dad really made an impact in the world. But then, at the same time, it was also very sad because I couldn't celebrate who he is with him."
The celebrity offspring first realized that her dad was a big deal in elementary school when people would be "treating [her] special" on the playground.
"From that point on, I knew my father was iconic. I saw the effect he had on people just based on how they interacted with me, or the stories people would tell me," she continued.
Article continues below advertisement
In addition to mourning his legacy as a rapper and as one of the members of N.W.A., Ebie simply missed out on having her parent around as well. "He wasn't just Eazy-E, he was also my father," she said.
Article continues below advertisement
The reality star shared why she thought her 'Relatively Famous: Ranch Rules' co-stars would be "horrible."
Though Ebie is the daughter of a legend in the music industry, she didn't grow up like many other celebrity kids because Eazy-E passed away when she was so young.
"I just kind of grew up with a weird kind of perception of other celebrity children. I grew up with tons of them, and I didn't really like them... I just felt like everything was given to them," Ebie said. "For me, I felt like I had to work really hard, and I had to prove myself."
As a result, Ebie was a bit jaded going into the E! series — and she assumed that she wasn't necessarily going to get along very well with her co-stars Taylor Hasselhoff, Harry James Thornton, Jasmin Lawrence, Hana Giraldo, Redmond Parker, Austin Gunn, and Myles O'Neal (who left the show at the end of the Jan. 26 episode).
Article continues below advertisement
"I was a little nervous about going to this ranch and staying in this house with all these other celebrity kids. I thought they'd be horrible. I thought I'd be the only one who's down to earth and different," she said. "Surprisingly, we all had a lot more in common than we expected."
Article continues below advertisement
In addition to bonding on the show, Ebie confirmed that she's still in constant communication with all of her co-stars — and they even have a group chat to prove it.
"We've spent so much time together since coming home from the ranch," Ebie said about the connection she shares with her co-stars.
Though they now have a unique experience in common, Ebie feels like they were all destined to know one another.
"I genuinely don't think that they could have put a better group together," she explained. "There's something about us — I think it's just divine, we were just meant to meet. We have such a good, genuine friend group."
Relatively Famous: Ranch Rules airs on Wednesdays at 9 p.m. ET on E!. Viewers can also catch up on the series on Peacock.