Who Is the Late Eddie Van Halen's Wife Janie?
Eddie Van Halen has reportedly passed away at the age of 65. The rock star's wife Janie has kept their relationship out of the spotlight. What to know.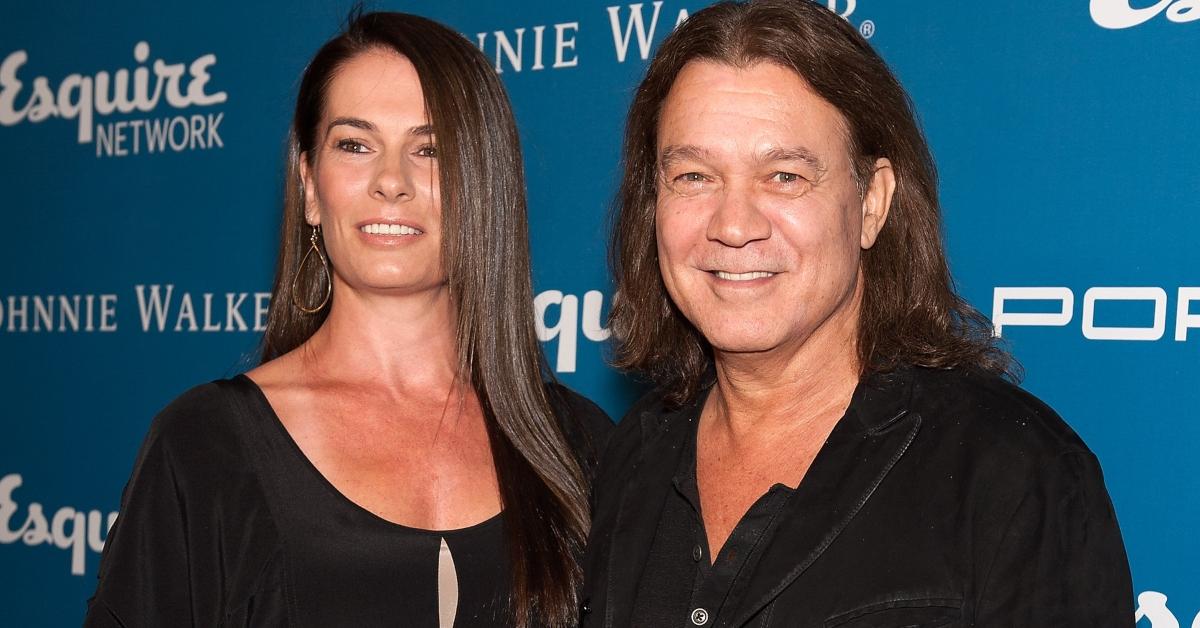 Eddie Van Halen passed away at the age of 65 after a long battle with throat cancer, TMZ reports. The outlet states that Eddie's health declined in the last 72 hours after doctors discovered his cancer had spread to his brain and other organs. The rock star reportedly died at St. John's Hospital in Santa Monica alongside his son Wolfgang, his brother Alex, and his wife Janie Liszewski.
Article continues below advertisement
Eddie and his wife kept their life mainly private, including the guitarist's cancer battle. But, Janie regularly shared uplifting social media messages with her followers. Keep reading to find out more.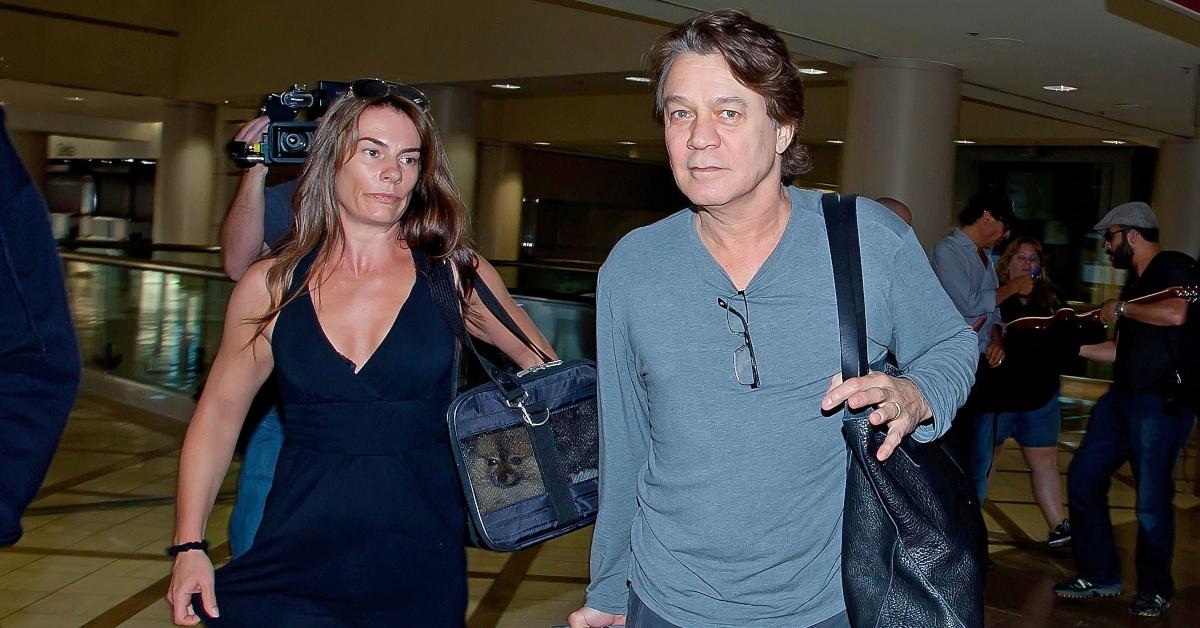 Article continues below advertisement
Eddie Van Halen's wife Janie worked as his publicist before they got married.
According to AVN (via VHND), Janie started working as Eddie's publicist in 2007 after working for years in the adult-film industry as a PR rep.
Apparently, sparks flew immediately as, just one year later, the couple got engaged. In 2009, the pair married in a private ceremony with just 100 guests at the rock star's home in Studio City, Calif.
Janie's mother reportedly walked her down the aisle to Van Halen's song, "When It's Love," and her sister was the maid of honor.
Though 50-year-old mainly remained mum about her relationship with her husband, Janie recently addressed affair rumors on Instagram. In September, she captioned a selfie of her and Eddie, "Breaking News. @eddievanhalen is my husband & our relationship and life together is PRIVATE. @dncnlouie is my friend & business partner for various endeavors including ballroom dance & pro wrestling as the brand @janieandlouie & is public. #dontgetittwisted #justsoyouknow."
Article continues below advertisement
Yes, Janie is a professional ballroom dancer and wrestler.
Janie's Instagram page is filled with dance and wrestling videos. She and partner Louie have their own social media accounts, which showcase their talents.
"Janie aka Lita Lamae and Louie aka Louie 54 through ballroom dance & professional wrestling," their joint YouTube bio states.
And, Janie even used to train at the same gym as wrestling legend Hulk Hogan.
Article continues below advertisement
When fans questioned why Janie was competing in ballroom dance competitions, she posted a photo on Instagram about dance, which she captioned, "For those who have asked, this is exactly why I dance ... Life is not always easy and I am grateful for the moments that I can take care of myself."
Sadly, Janie also lost her brother Tom back in June. She told her followers of the news captioning a snap, "Rest In Peace Tom June 17th, 2020. #mybrother." Thanking everyone for their condolences, she posted another picture of her brother, writing, "Thank you to each and every one of you for all the kind and lovely words during this very sad, confusing and emotional time."
At this time, Janie has not made a public statement regarding her husband's death. Our thoughts continue to go out to Eddie's family and friends during this difficult time.