Richie Sambora Left Bon Jovi in 2013, and the Band Changed Forever After That
Richie Sambora announced that he was leaving Bon Jovi in 2013, but what happened that led him to make that decision in the first place?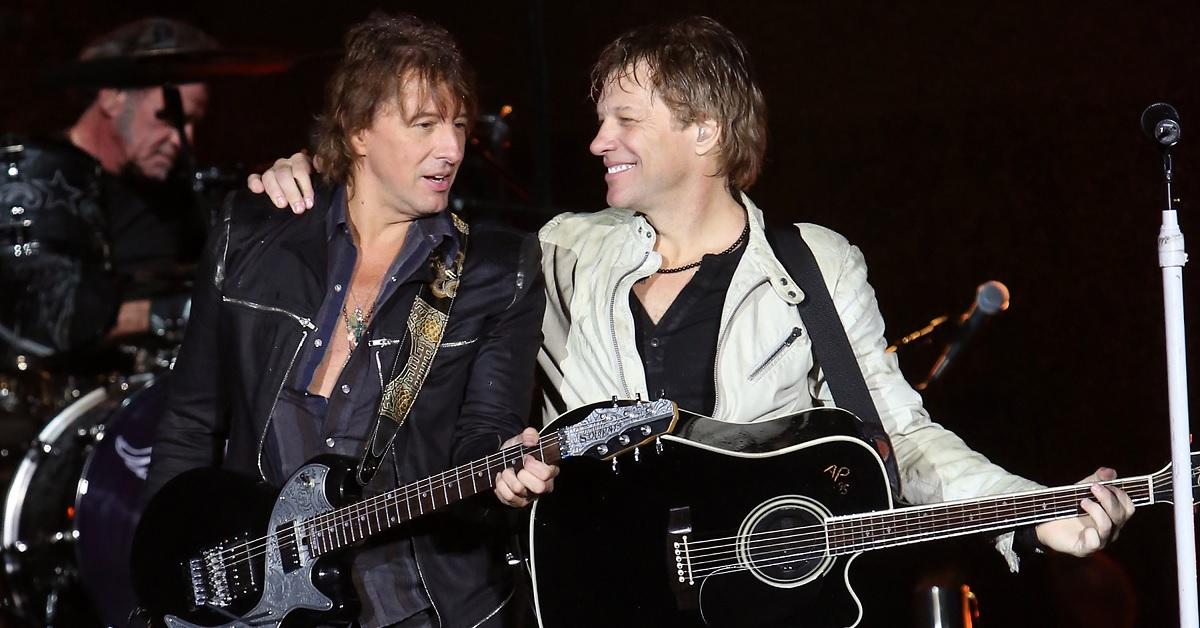 It may not seem like it, but Bon Jovi has been around for decades. After churning out a number of hits during the 1980s, the band proved that it had the power to stick around, and they'd still be touring arenas right now if it wasn't for the coronavirus. The band has changed over the years, though, and one of the biggest changes came when Richie Sambora, the band's lead guitarist, left in 2013.
Article continues below advertisement
What happened to Richie Sambora?
Richie left the band prior to a concert in Calgary during the Because We Can tour. He reunited with the band in 2018 to play at their Rock and Roll Hall of Fame induction ceremony, but that's the only time he's been with them since he announced his departure. The departure felt somewhat sudden for fans, and it ultimately led them to wonder whether there was a secret reason that Richie had decided to leave.
Article continues below advertisement
In 2016, Richie attempted to clarify his reasons for leaving the band, saying that he had done so to spend more time with his family. "I really needed to take some time to be with my daughter," he said during an interview. "She needed me and I needed her, actually." After leaving the band, Richie began work on some solo material in collaboration with his girlfriend, Orianthi.
Richie Sambora was close with Jon Bon Jovi.
Richie and Jon were the core songwriting team behind almost all of Bon Jovi's music. He joined the band after replacing the group's original guitarist, and wrote many of the songs on their debut album. After that, the rest was history, and he spent three decades making music with Jon and the rest of the band.
Article continues below advertisement
Jon Bon Jovi said that Richie had been led "astray."
In the aftermath of Richie's departure from the band, Jon admitted that he missed his former collaborator, but said that the band was fully capable of existing without him. "This isn't a band that is dependent on the guitar player like Van Halen or U2 or something," Jon said in an interview with Pollstar. "[I]t was about the songs and it was about me."
Article continues below advertisement
Jon and Richie spent several years arguing after Richie left the band, although it seems they were able to bury the hatchet enough for him to perform with them in 2018. "We got it. I wish he was here, too, because we were a formidable duo," Jon said. "Our voices were the magic and he's a great guy and all that kind of stuff, but his choices have led him astray."
In interviews, Richie has explained that he was unhappy with the way the band had been run for decades. "I thought we should have made more strides to become a band," Richie explained. "It was going towards Jon being the front-guy and nothing else." Like so many bands, it seems that the split came in part because of creative differences and egos. Even after decades together, Bon Jovi still wasn't satisfying for everybody.