This '90 Day Fiancé' Couple Is Expecting Baby Number Two! When Are They Due?
'90 Day Fiancé' star Elizabeth Potthast and her husband Andrei Castravet are pregnant with baby number two! When do they expect their bundle of joy?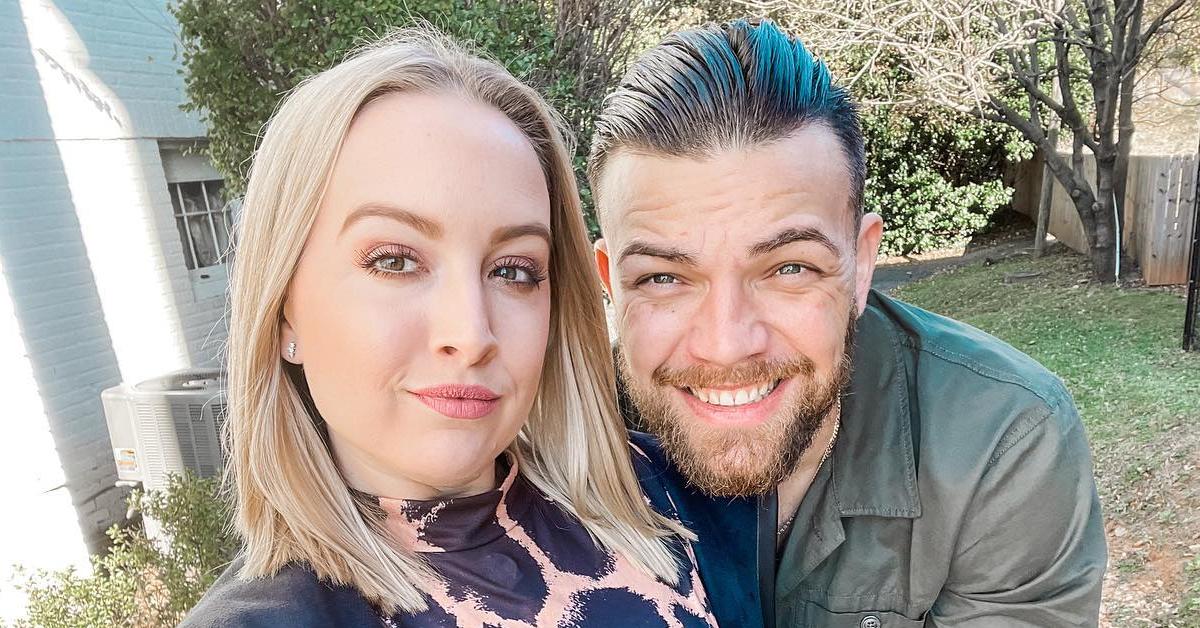 Among the most explosive couples in the history of 90 Day Fiancé are Elizabeth "Libby" Potthast and Andrei Castravet, who made their debut in Season 5.
Their whirlwind romance began in 2016 when Elizabeth took a solo trip to Dublin. Thanks to Tinder, the two connected and immediately hit it off. But the same can't be said for Elizabeth's siblings.
Article continues below advertisement
Elizabeth's formerly tight-knit family was sent into turmoil when she and Andrei decided to tie the knot after only a year of dating. Despite their concerns, the couple is still going strong five years and one daughter later. In late March of 2022, Elizabeth announced that she was expecting baby number two. When does the couple expect to welcome their bundle of joy into the world?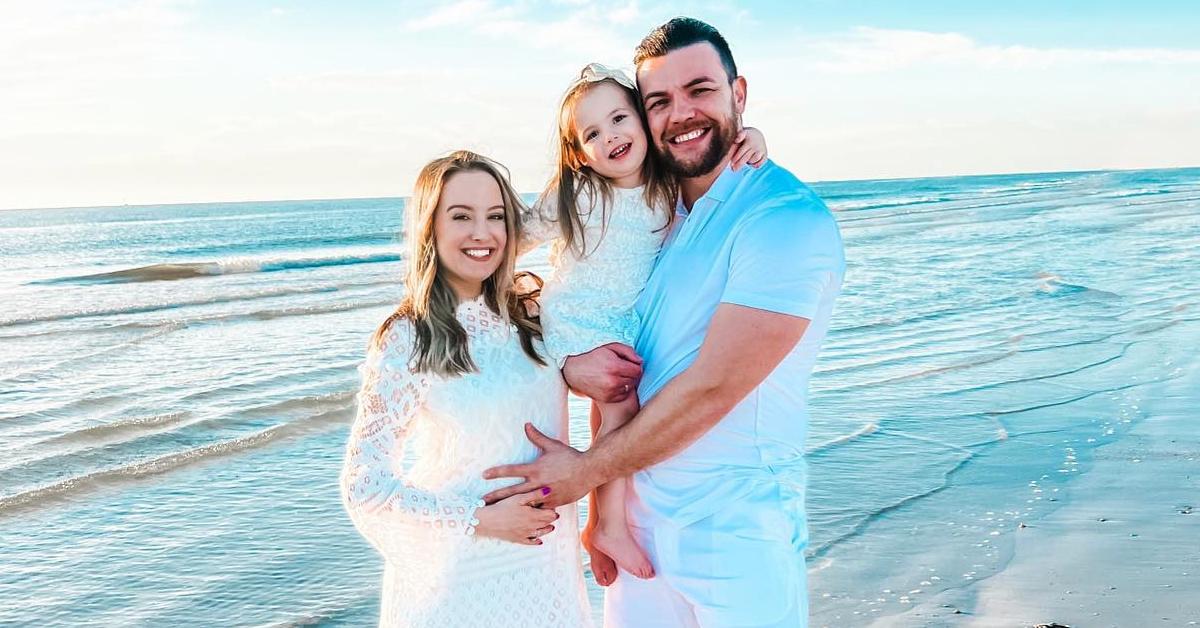 Article continues below advertisement
When is Elizabeth's due date? The '90 Day Fiancé' star is expecting baby number two.
On Thursday, March 31, Elizabeth took to Instagram to reveal that she's currently in her second trimester. In the photo, which was taken at the Grand Canyon, Elizabeth's baby bump is in full effect. "Growing Baby Castravet! 13 weeks and counting," she captioned the pic.
"Feeling super exhausted but I think I'm finally out of the nausea stage," she added.
While neither Elizabeth nor Andrei announced a due date, a normal pregnancy lasts about 40 weeks, so Elizabeth and Andrei will likely welcome their bundle of joy sometime in October.
Article continues below advertisement
Elizabeth first announced her pregnancy a week earlier on March 25. The post featured her family of three, along with the caption, "We are so extremely excited to announce that we are expecting baby Castravet #2! ... We appreciate all of your love and support and cannot wait to have you on this journey with us!"
Andrei also shared his excitement about the newest addition to the Castravet family. "We are pleased to announce that due to hard work and a good attitude we will be promoting our daughter to big sister," he wrote on Instagram.
According to the proud parents, their now 3-year-old daughter — born Eleanor Louise Castravet — shares in their excitement.
Article continues below advertisement
Elizabeth Potthast and Andrei Castravet welcomed their daughter, Ellie, in January of 2019.
Elizabeth and Andrei's daughter Ellie arrived only two years after the couple tied the knot. They announced the birth of their firstborn in a statement published by E! News: "This is such a joyful and amazing moment for us. We have never felt this rewarded in our lives and we are looking forward to our bright future as a family of three."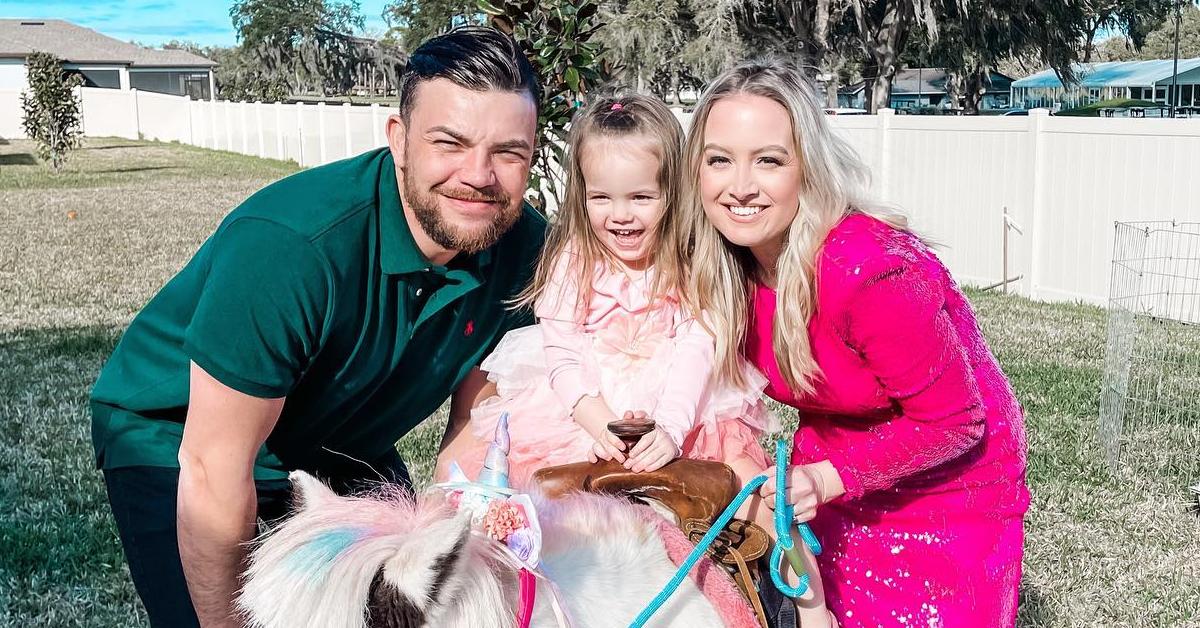 Only a few years later, Ellie is "ecstatic" to become a big sister. Though Elizabeth initially had concerns about having another baby, her daughter soon put her fears to rest. Elizabeth revealed, "For a while, it was hard for me to imagine having another baby that would 'take my attention away.' But as time grew, I realized how amazing of a big sister Ellie would be and how she would love a sibling!"
Now I can imagine the two together and how much love will go around!" she gushed.