Elle and Oscar in 'Love in the Time of Corona' Have a Complicated Dynamic
Freeform's 'Love in the Time of Corona' includes the storyline of Elle and Oscar, who are best friends and roommates. Get all the details here.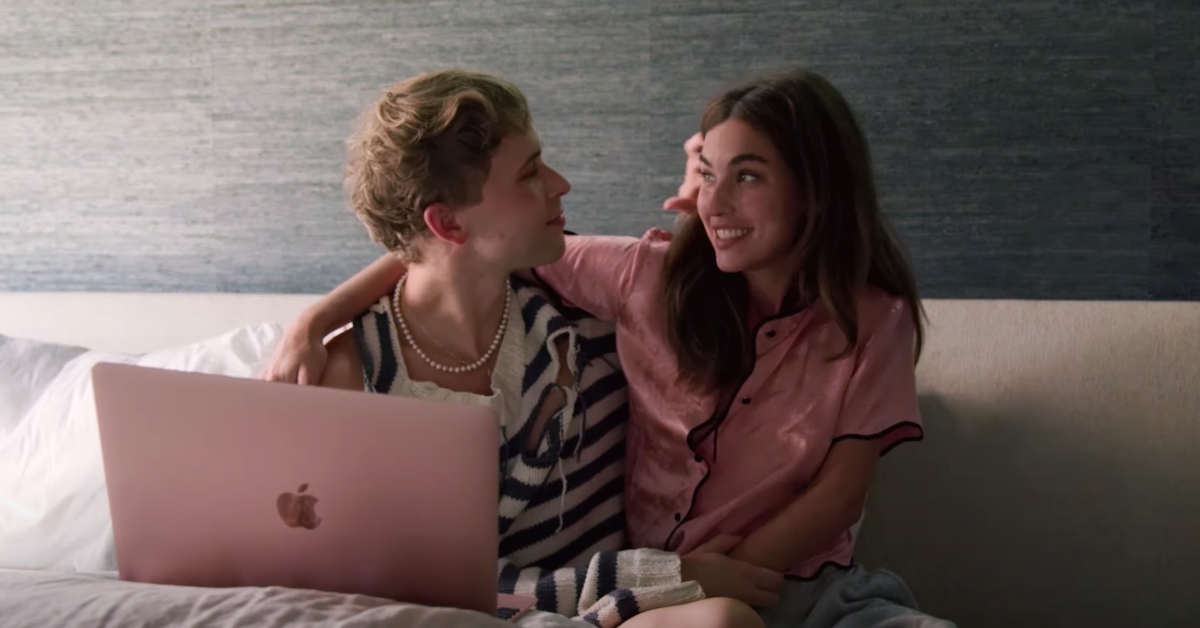 Well, it's officially happened, folks: a TV series involving the novel coronavirus pandemic. It's called Love in the Time of Corona, and it premieres on Freeform on Aug. 22 and 23. The two-part series is the brainchild of producer Joanna Johnson (who is also behind The Fosters and Good Trouble) and it focuses on the interconnected stories of couples as they navigate love and dating during a global pandemic.
One of the couples featured is Oscar and Elle. Keep reading to get the scoop on this duo.
Article continues below advertisement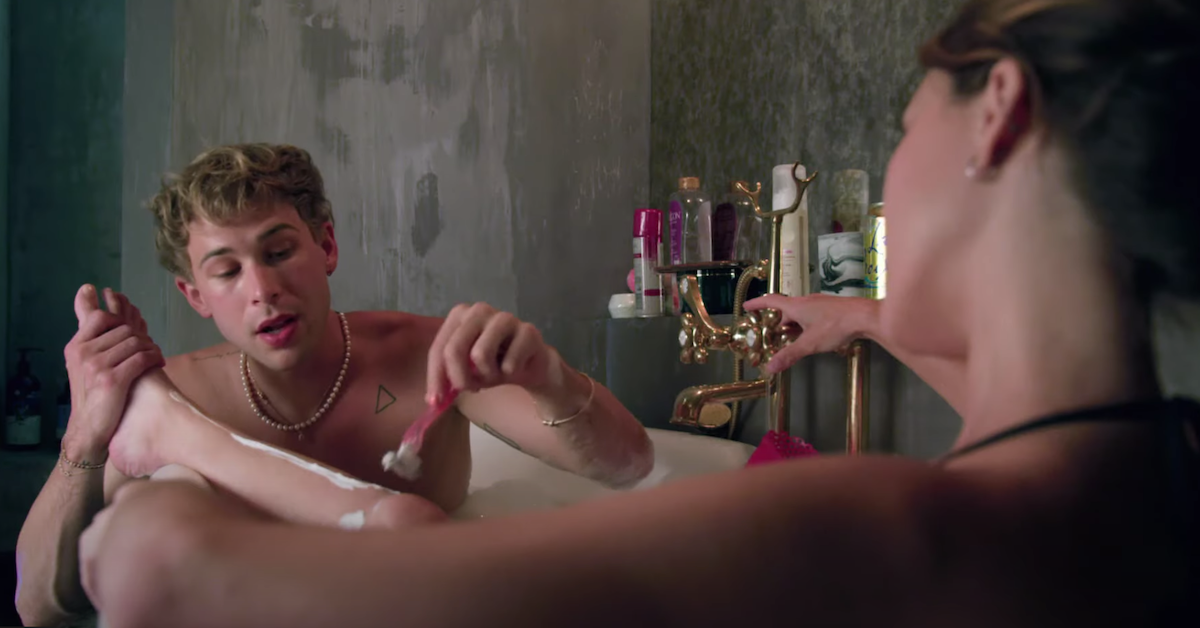 Oscar and Elle on 'Love in the Time of Corona' are BFFs and roommates.
On Love in the Time of Corona, Oscar is a nonbinary stylist who is quarantining with their roommate, Elle — an aspiring singer-songwriter.
The BFFs decide to give online dating a chance while they're stuck at home, with the catch that they choose dating partners for each other. Elle's guy doesn't impress her, considering his only interests seem to be talking about the DC Cinematic Universe and requesting topless photos. Oscar, however, seems to hit it off with Sean, the guy Elle picked for them.
Article continues below advertisement
The thing is, Elle has been low-key crushing on Oscar for years. (Which is a tad awkward, considering Oscar apparently shaves her legs while in the bathtub with her, among other things.) And although she's temporarily distracted by her attractive neighbor — it seems their platonic friendship is tested when she asks Oscar, "Why aren't you attracted to me?"
Article continues below advertisement
Oscar and Elle are played by Tommy Dorfman and Rainey Qualley.
In addition to playing the roles of Oscar and Elle in Love in the Time of Corona, Tommy and Rainey took on other responsibilities that they wouldn't have under normal filming circumstances.
"We definitely did a lot of other jobs that we don't typically do on set," Rainey explained during a behind-the-scenes look at the making of Love in the Time of Corona. "Art department, hair and makeup, costumes."
"It kind of reminded me of me of being in theater school again where everyone is collaborating in this way," Tommy said.
Rainey added, "This show isn't really about coronavirus as much as it is about the relationships and how coronavirus has affected everyone in the way that we interact with each other."
Article continues below advertisement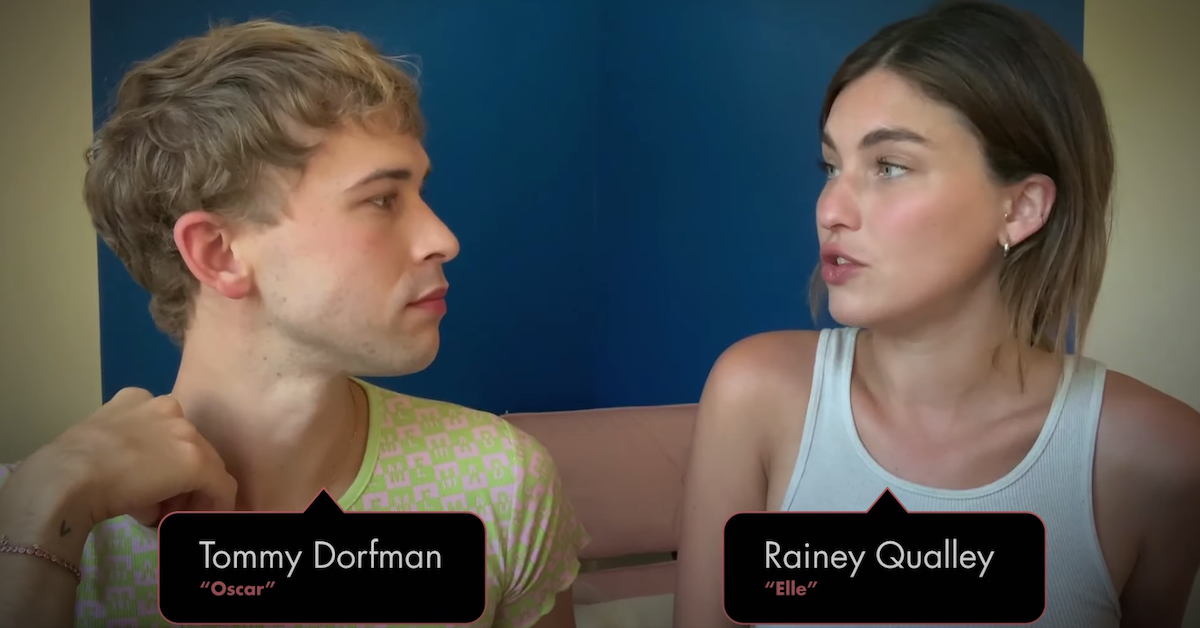 In addition to Oscar and Elle's complicated storyline, Love in the Time of Corona also follows the story of James (Leslie Odom Jr.) and Sade (Nicolette Robinson), a married couple toying with the idea of getting pregnant with their second child during the pandemic. L. Scott Caldwell plays James' mother, whose pneumonia-ridden husband, Charles (Charlie Robinson), is unable to come home from a rehabilitation facility to celebrate their 50th wedding anniversary amid COVID-19.
The series also features a couple who had quietly separated ahead of the pandemic— Paul (Gil Bellows) and Sarah (Rya Kihlstedt) — before deciding to quarantine together with their daughter, Sophie (Ava Bellows), who returned home from college.
If you're interested, Love in the Time of Corona airs four episodes over a two-night span (two half-hour installments each) on Aug. 22 and 23 at 8 p.m. (ET) on Freeform.