Are Ellie Goulding and Ed Sheeran's Seething Lyrics Really About Each Other?
There's been ongoing drama between pop musicians Ellie Goulding and Ed Sheeran for years now. Here's how it got started, and what's happening now.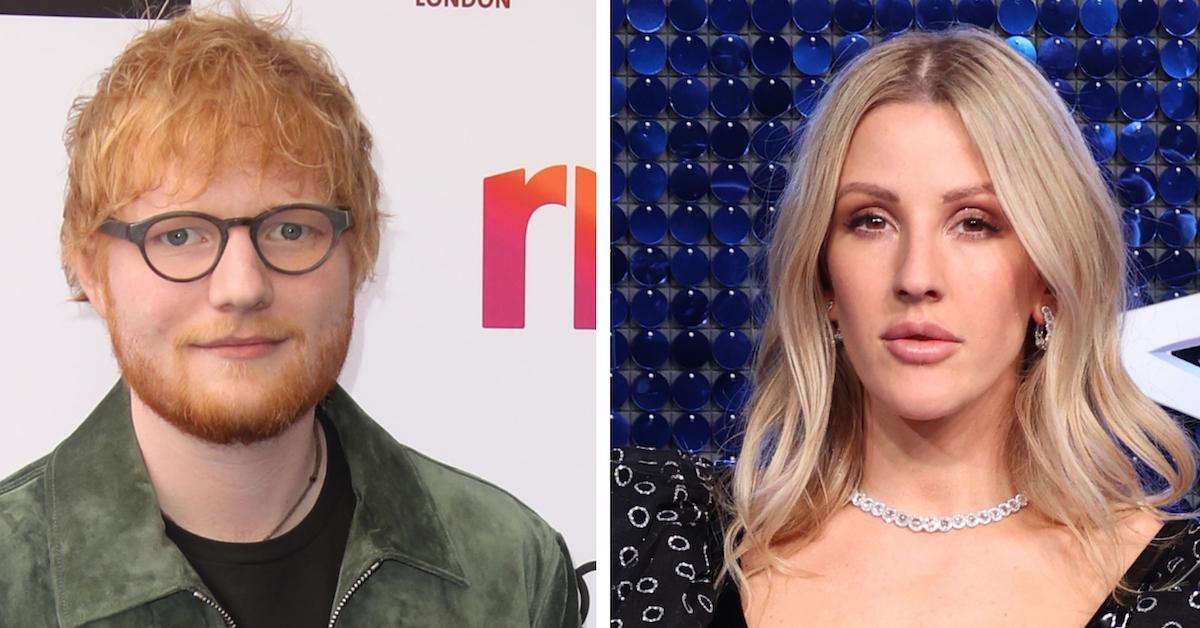 Two of the biggest names in pop music in recent years are fellow British singers and songwriters Ellie Goulding and Ed Sheeran.
Both have had success in the U.S. Billboard Hot 100 and U.K. Charts, and have achieved the kind of status where you can't help but know their names.
Article continues below advertisement
They're both musical sensations in their own right.
At 33 years old, Ellie (or Elena Jane Goulding) has seen the number two spot on the Billboard Hot 100 with her single, "Lights." That was her first hit back in 2010, and also the name of her debut album, which hit number one on the U.K. Albums Chart — and she's kept them coming since.
Ellie is known for her hit "Love Me Like You Do" from the Fifty Shades of Grey soundtrack, as well as other jams from "I Need Your Love" in 2012 to "Burn" in 2013 and — most recently in 2020 — "Hate Me."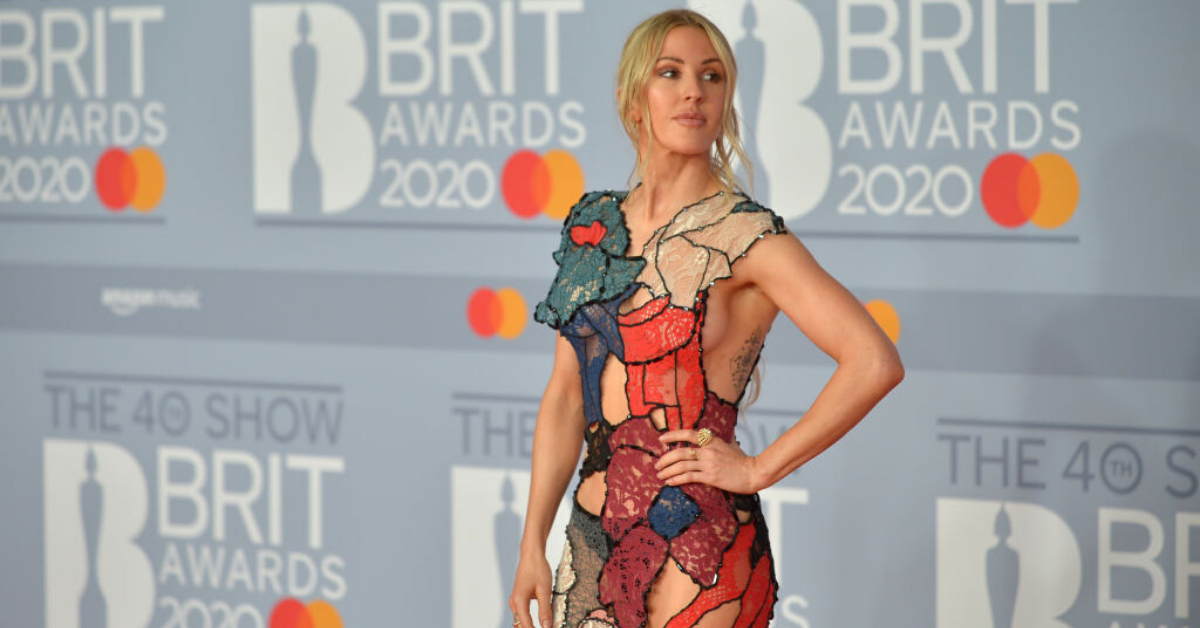 Article continues below advertisement
Ed is a 29-year-old sensation all his own, and a record-breaker in the music industry to boot. He's actually the UK's Official Number 1 Artist of the Decade, with the most number one singles and albums between 2010 and 2019.
He's also the first artist to have two songs in the top 10 at the same time on the Billboard Hot 100, "Shape of You" at number one and "Castle on the Hill" at number six.
Article continues below advertisement
But Ed and Ellie have major drama between them.
It's not just their professional paths that the two have in common. They actually used to date, and it didn't end well.
But let's back up. Ed and Ellie had completely different ideas of whether they were dating.
Back in 2013, Ed and Ellie were seen holding hands at the MTV Music Awards. Ed essentially confirmed their relationship in a radio interview where he said, "I mean, normal people don't hold hands if they're just friends. It was going on. And now it's not."
But Ellie tweeted and shared an opposite view of the same event, saying, "I love that holding hands with my friends means we're an item. In that case I am in many relationships. Lover not a hater."
This was just a month after the MTV Music Awards, so whatever was going on seems pretty short-lived. Clearly, the lines were blurry, but when Ellie's romantic connection to Ed overlapped with ties to Niall Horan from One Direction, the real drama began.
Article continues below advertisement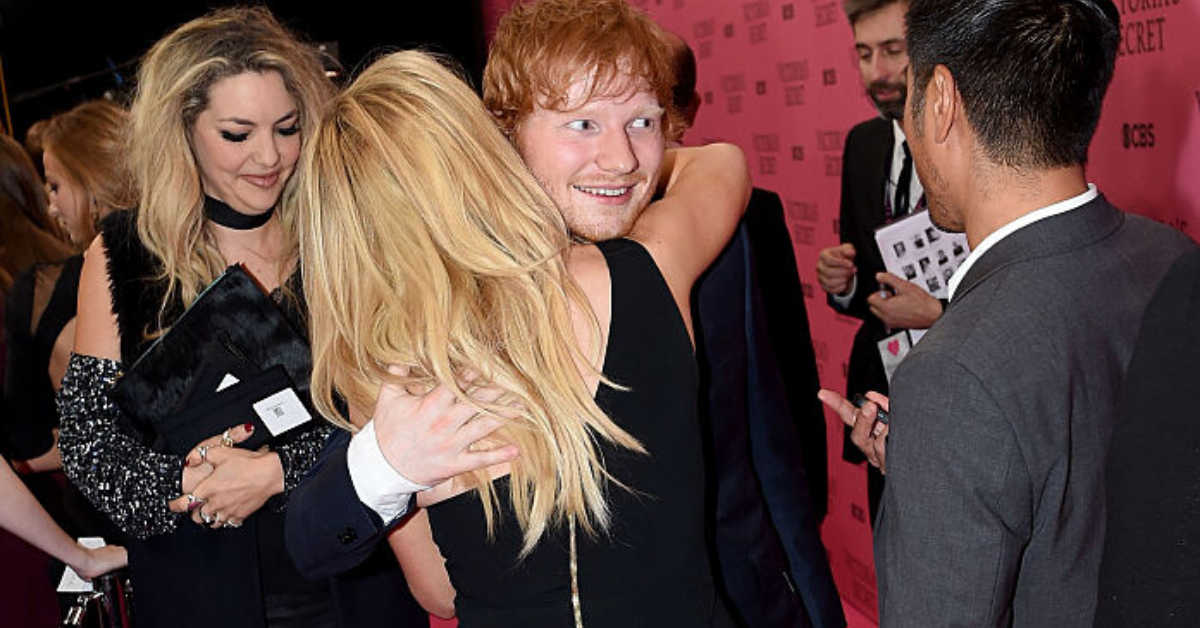 They've both written songs about each other.
It's no secret that songwriters create music to clap back or send a message to former lovers (we're looking at you, T. Swift).
Supposedly, Ed's song "Don't" is directed at Ellie. While he didn't list Ellie by name, it sounds a whole lot like his side of their story.
He told Billboard, "The story in 'Don't' is 100 percent true. I could have gotten nastier — there was more sh-t that I didn't put in."
Article continues below advertisement
"I was seeing someone for a bit of time, and then they ended up physically involved with one of my friends in the same hotel that we were staying in, while I was downstairs. And I feel like: Treat people how you want to be treated."
And Ellie's song "On My Mind" is thought to be about Ed, based on lyrics that allude to her keeping things casual while someone else thinks it's love.
Article continues below advertisement
She told MTV, "I'm sorry to all the people that want it to be about someone — it's not, it's like a myth. I like guys with tattoos, my boyfriend has tattoos … but I don't mind. People can read into it however they want. It's fun to do that, I would do that too.
Ellie went on to marry Caspar Jopling in 2019, and Ed married Cherry Seaborn the same year. We can't pick a favorite between the two, and wish both Ed and Ellie continued success!