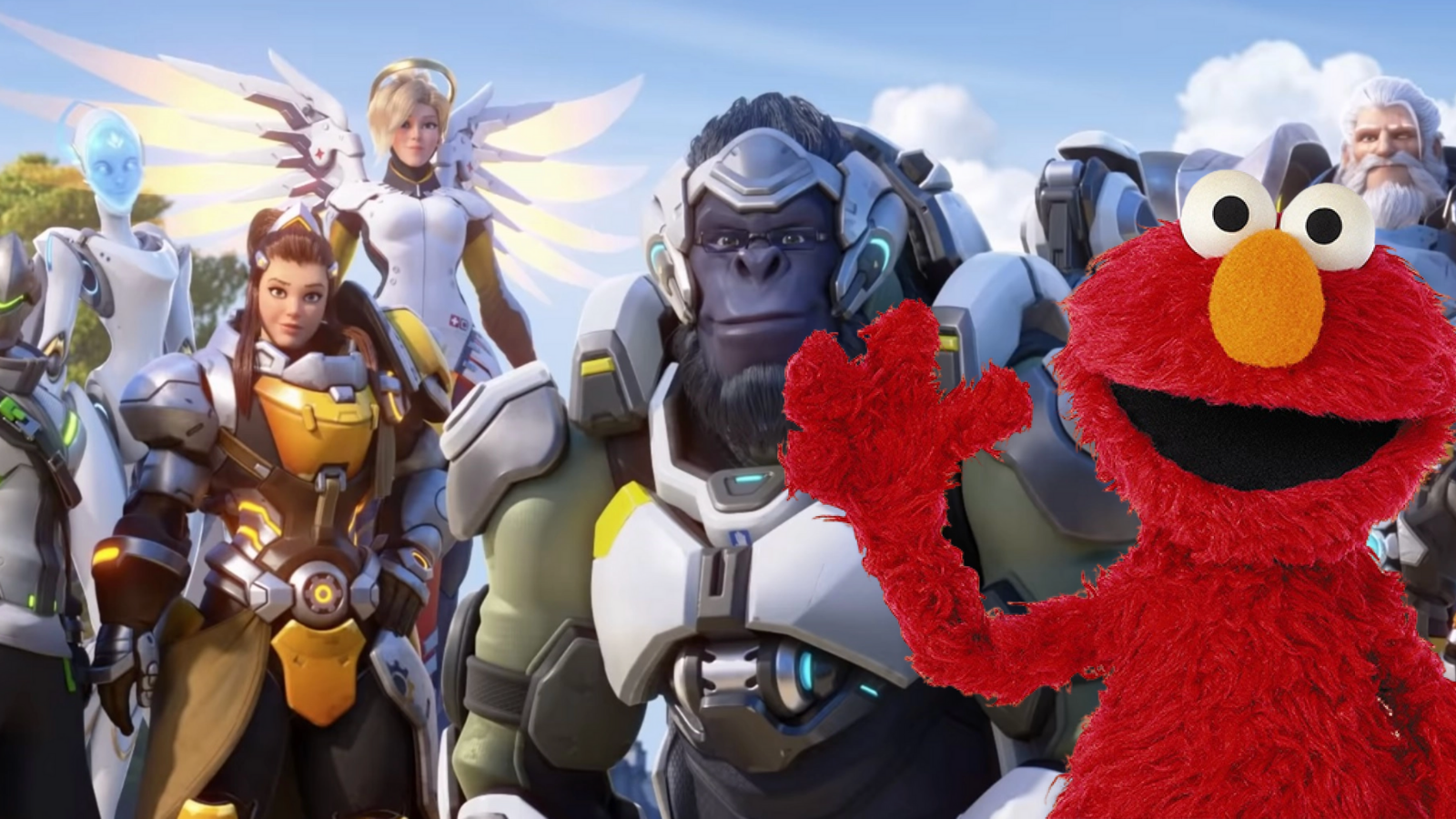 'Overwatch' Elmo Is Slowly Taking Over Blizzard's Popular Hero Shooter
It looks like there's a cheeky 'Overwatch' player who's been cleaning house in the game as Elmo, and players are thrilled every time
When you think of Overwatch, you think of team battles, protecting the payload, and choosing your favorite hero out of a diverse cast of characters. You certainly aren't thinking of the popular Sesame Street star Elmo or how adorable that little guy is. But those two worlds have been combining as of late, with a skilled player who hangs out in-game impersonating the furry red Muppet. You read that right: There's an Overwatch player who's masquerading as Elmo.
Article continues below advertisement
You'd be forgiven for being a bit confused, as Elmo and Overwatch together make little sense. But it's delighting and surprising the community, and it's definitely a phenomenon worth experiencing, especially since you're practically guaranteed a good time if Elmo shows up on your team. Here's what we know about the situation, what's going on with the character, and what might happen if you find yourself playing with the kid-friendly character. Spoiler alert: It'll be absolutely adorable.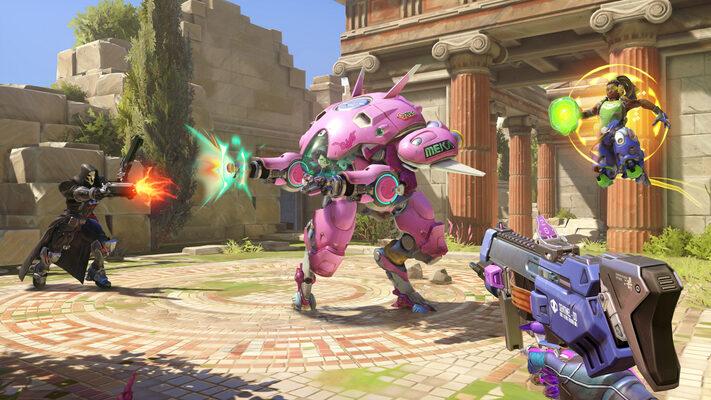 Article continues below advertisement
What's going on with Elmo in 'Overwatch'?
There's an as-yet-unknown player spending time in Overwatch as Elmo from Sesame Street who goes by Elmo_OW. He doesn't just use the name of the character, but the voice as well, as he enters games and chooses the character Reinhardt to totally wreck the competition. He's been around for a few weeks, it seems, as he pops up in ranked games that streamers have captured and posted on YouTube and Twitch. His impression is nothing short of impeccable, as you'd think it was the real actor.
The Elmo impersonator has been spending all this time on Overwatch because, well, he's good at it. In an interview with Dexerto, he noted that he was interested in "making Overwatch a better place," all the while speaking in the third person, as you'd expect of the real Elmo.
"Elmo loves Overwatch because, although the community is a little rough right now, Elmo thinks it's a loving community overall and Elmo thinks the game is super fun and paces really well."
Article continues below advertisement
Unfortunately, the Elmo impersonator has yet to reveal their identity just yet. In the same interview, he revealed that he's been playing Overwatch ever since it was made available with beta access, starting out as a Genji player and now tanking. He's been in the top 500 slots for a "long time." This only makes the enigmatic Elmo's trolling in-game even funnier. Hopefully there's a light at the end of the tunnel: A reveal of some sorts for the Muppet in the future so we know who we've been playing with.
Until then, we'll be laughing ourselves into oblivion watching Elmo troll other players with random appearances in their games with the pitch-perfect voice that has us doing a double-take. The real Elmo actor would certainly be proud, that's for sure. We don't know if the real Elmo could totally wipe the floor with the opposing team, however. The jury's still out on that idea because Elmo is too darn cute.