Emily Ratajkowski Accuses Photographer Jonathan Leder of Sexual Assault
Actress, artist, and model Emily Ratajkowski recently wrote a piece for 'The Cut' that details the abuse she's faced from men stealing her photos — and Jonathan Leder sexually abusing her.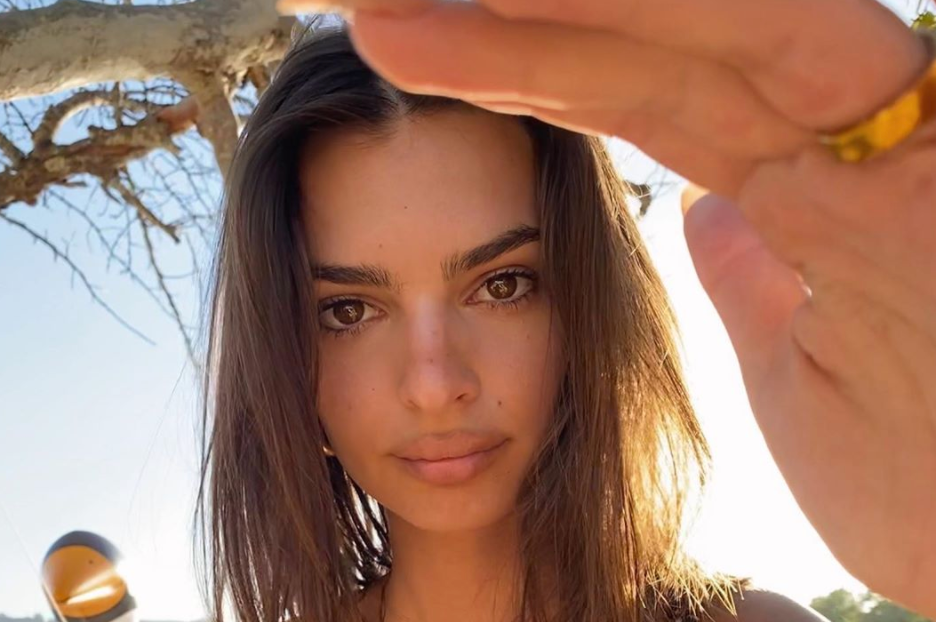 [Trigger warning: This post mentions sexual abuse]
In a new article for The Cut, "Buying Myself Back: When does a model own her own image?" model, artist, and actress Emily Ratajkowski writes about her first-hand experiences with having to literally buy back photos of herself that men in high-power positions have profited from. It's sickening, at times, to read how helpless Emily felt, when she had no other choice but to pay thousands of dollars for an Instagram photo an artist used to showcase at a gallery.
Article continues below advertisement
The most shocking part of the story was about Emily Ratajkowski's Polaroids.
In 2012, when Emily was first starting out as a model working for Forever 21 and Nordstrom, her agent set her up with a photoshoot with Jonathan Leder, a photographer Emily had never worked with before. The photos were to be printed in a small magazine called Darius, and Emily wasn't to be paid for the photoshoot (other than "exposure"). Immediately, Emily felt uncomfortable, with Jonathan pouring copious amounts of wine in her glass, showing her nudes of his ex-wife, and belittling her. He then took Polaroids of her, some nude, some in lingerie.
Article continues below advertisement
Jonathan sneered at Emily, telling her things like "You girls and your Instagram. You're obsessed! I don't get it," and even calling her "iCarly" as an insult. At one point, Emily falls asleep on a couch next to Jonathan and finds him assaulting her, although she writes that she quickly stopped it from going any further. "I brought my hand instinctively to his wrist and pulled his fingers out of me with force. I didn't say a word. He stood up abruptly and scurried silently into the darkness up the stairs," she wrote.
Article continues below advertisement
What happened to Emily Ratajkowski's Polaroids?
A few months later, Emily found out that Jonathan Leder published an unauthorized photography books (titled EMILY RATAJKOWSKI) using the Polaroids he took of Emily that night. Although the Polaroids were specifically (and legally) meant for Darius, Jonathan had somehow found a loophole and used them for his own personal gain regardless. Feeling like a part of herself was given away without her consent (and yes, this is considered sexual abuse), Emily tried to fight Jonathan with cease-and-desist letters, but ultimately her lawyers advised her that the fight for her body wasn't worth it.
Emily wrote, "The next day, my lawyer informed me, on yet another billable call, that pursuing the lawsuit, expenses aside, would be fruitless. Even if we did 'win' in court, all it would mean was that I'd come into possession of the books and maybe, if I was lucky, be able to ask for a percentage of the profits."
"And the pictures are already out there now. The internet is the internet," the lawyer told her. Jonathan continued to publish photography books containing the Polaroids of Emily. And there was nothing Emily could do to stop him.
Article continues below advertisement
When The Cut reached out to Jonathan, he replied that the allegations were "too tawdry and childish to respond to." He also slut-shamed her, saying, "You do know who we are talking about right? This is the girl that was naked in Treats! magazine, and bounced around naked in the Robin Thicke video at that time. You really want someone to believe she was a victim?"
Article continues below advertisement
If you need support, The National Sexual Assault Hotline is available 24/7 at 1-800-656-4673. You will be connected with a trained staff member in your area. Or visit RAINN.org to chat online with a support specialist at any time.