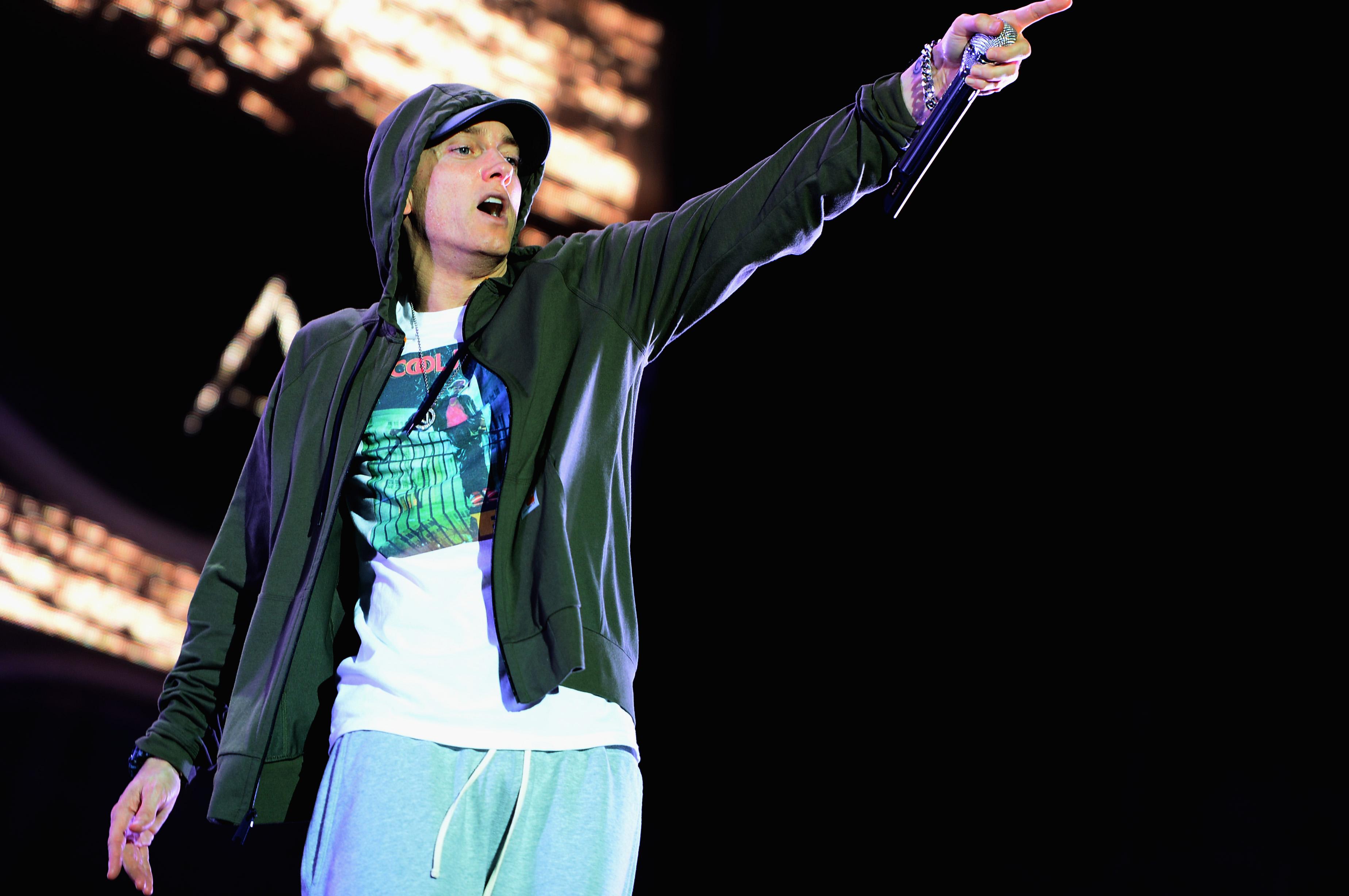 Eminem Licensed One of His Songs to a Political Candidate for the First Time Ever
The 2020 U.S. election has been nothing short of stressful. Battleground states like Ohio, Pennsylvania, and Iowa have been looked at closely to see if there is a sign of which presidential candidate will end up winning the state. As for Michigan, some celebrities known for their Michigan roots have come forward in support of certain candidates to help swing things in the direction they believe is best.
Article continues below advertisement
Rapper and Detroit native Eminem has licensed his song "Lose Yourself" to the Biden / Harris campaign. So, has he always identified with the Democratic Party? What exactly are his political affiliations?
Eminem endorsed Joe Biden for President of the United States.
Eminem has been known for not allowing his music to be licensed out for any reason — until now. In a career first, he has provided arguably his most notable and successful song, "Lose Yourself," in a new ad for the Joe Biden presidential campaign. The 45-second ad encourages people to vote with just one day left before Election Day. The ad, titled "One Opportunity," features black-and-white footage from people across the U.S., including Detroit.
Article continues below advertisement
Along with footage of American voters, the message "VOTE" appears here and there to help encourage voting. The lyrics "If you had one shot or one opportunity" ring to send the message that casting a vote is our one opportunity to make real change in America right now. It's clear that Eminem, aka Marshall Mathers, is endorsing the Biden / Harris campaign by giving his official approval to use one of his songs in their ad.
Article continues below advertisement
Eminem has praised President Obama and denounced President Bush in the past.
For years, it seems that Eminem's political affiliation has been left-leaning. In a 2012 interview, he confirmed that he liked President Obama and also voted for him and was happy to do it again. "Obama's great. Obama is giving people hope. Not to sound too political … He seems like he's a great f--king guy. He's got a great head on his shoulders. He speaks with authority and confidence. He's got an aura about him that's just incredible. I'd never followed an election like [2008] like I did. He's given us a sense of hope."
Article continues below advertisement
While Eminem praised President Barack Obama, he did not speak so kindly about President George W. Bush. In a post-9/11 world and following the passage of the controversial Patriot Act, Eminem did not stay quiet about his feelings about the Bush administration or the Iraq War.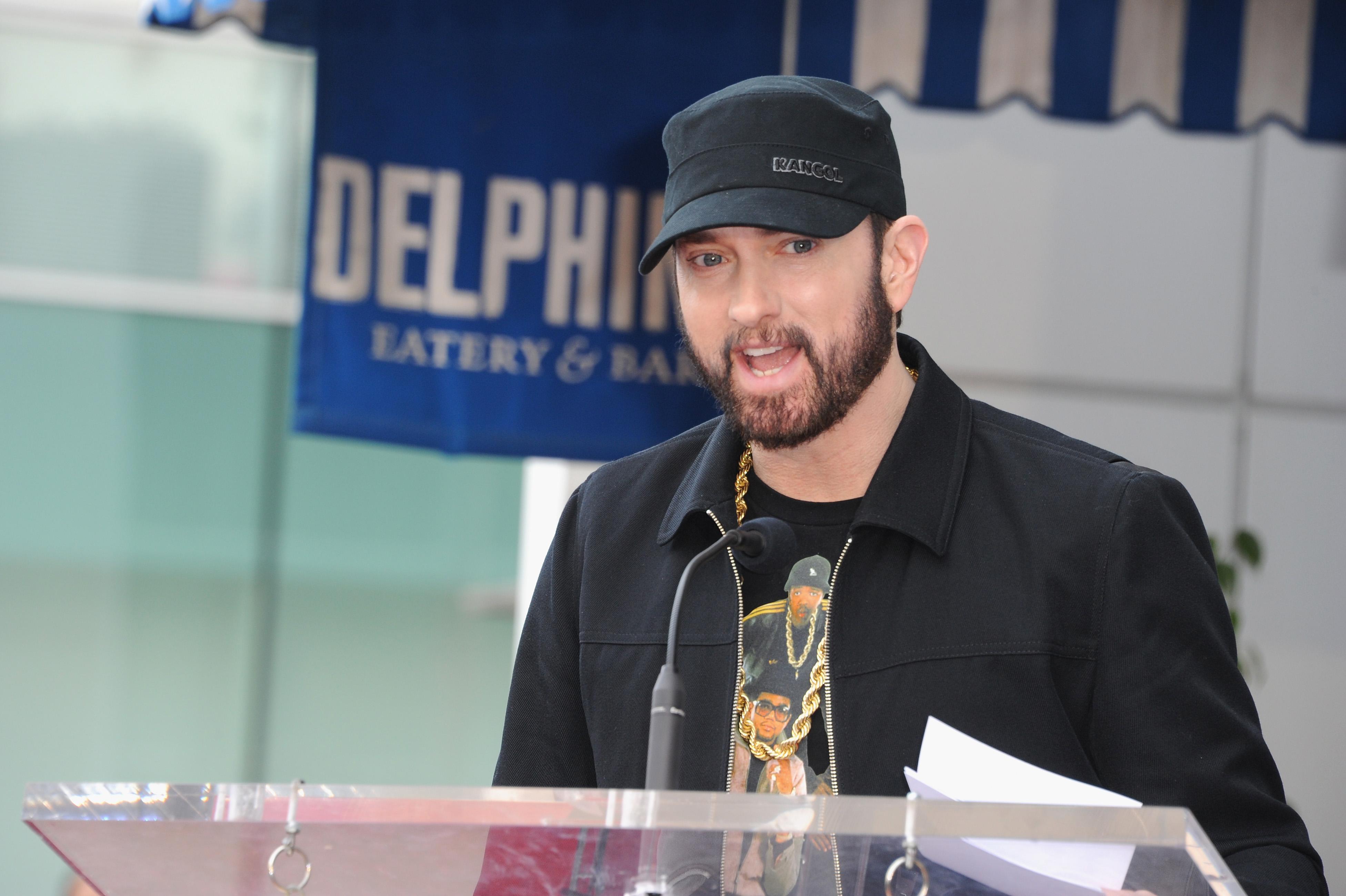 Article continues below advertisement
"Let the president answer on higher anarchy / Strap him with an AK-47, let him go fight his own war," he rapped on the song "Mosh." According to NME, Eminem was actually the subject of a Secret Service investigation after lyrics to an unreleased song were leaked. The line "I don't rap for dead presidents, I'd rather see the president dead" was perceived as a potential threat. In the end, Eminem was cleared.
Some find Eminem's political affiliations a bit contradictory.
While Eminem has been very vocal about where he stands now in regards to politics, many are confused due to Eminem's past lyrics which have exhibited homophobia and sexism. After the news of Eminem releasing his song to the Biden campaign, fans are wondering if the real Slim Shady was a Democrat all along.
Article continues below advertisement
"How far that dude has fallen from his roots is astounding. The OG Eminem would have been a huge Trump fan," one fan tweeted. Another fan questioned the move and wrote, "Goes against all he ever rapped about."