Emma Chamberlain's Acrylic Nails Are Inspiring AF
Emma Chamberlain is totally obsessed with her acrylic nails — and so are we. Here is a look at our favorite nail looks the YouTuber has rocked in the past year.
Anyone that follows Emma Chamberlain's YouTube channel as religiously as I do is well-aware of her obsession with acrylic nails — the hilarious internet personality's fingertips are consistently decked out in different colors and designs, her videos often include a trip to the salon, and she talks about wanting to get her acrylics replaced on a pretty regular basis.
Article continues below advertisement
At this point, it's almost safe to say that Emma is straight-up addicted to the acrylics lifestyle (though I can't imagine they make editing videos or going to Soul Cycle any easier). Will she stick with her acrylics for life, or will she go back to natural nails? Nobody really knows what her game plan is.
A major part of Emma's aesthetic, however, is her beloved acrylics — honestly, at this point, I truly cannot imagine her without them. Plus, I get why she enjoys them so much — her hands always look flawless. In fact, if you're looking for a little acrylics inspo, Emma should be your go-to reference.
Definitely check out Emma Chamberlain's top 10 acrylic nails ~lewks~ from the last year or so... and prepare for an overpowering wave of nail FOMO. Her acrylics game is so strong.
1. Louis Vuitton Fashion Show: High End Glam
Obviously Emma went all out for the Louis Vuitton 2020 Cruise show, so she decked out her acrylics with glitter, checkers, and — of course — an LV logo. High key jealous.
Article continues below advertisement
2. April 2019: Spring Chic
Emma's alternating white and sea foam green acrylics in April 2019 were so seasonally appropriate — and let's be honest — they looked stunning with her dress.
Article continues below advertisement
3. Coachella 2019: '90s Glitter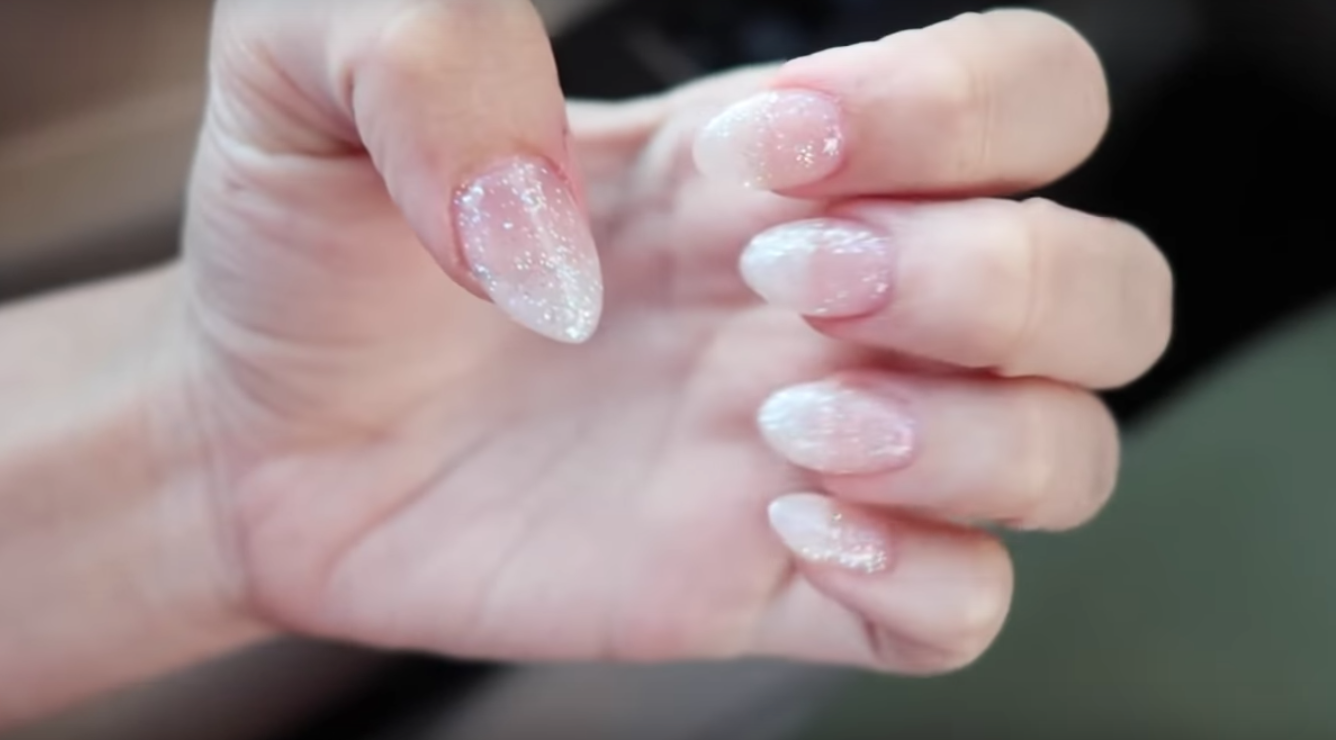 Emma's nails at Coachella 2019 were clear, glittery, and fabulous, somewhat resembling jelly sandals, if you remember those. These also went along with some pretty fire outfits, too.
Article continues below advertisement
4. January 2019: Midnight Blue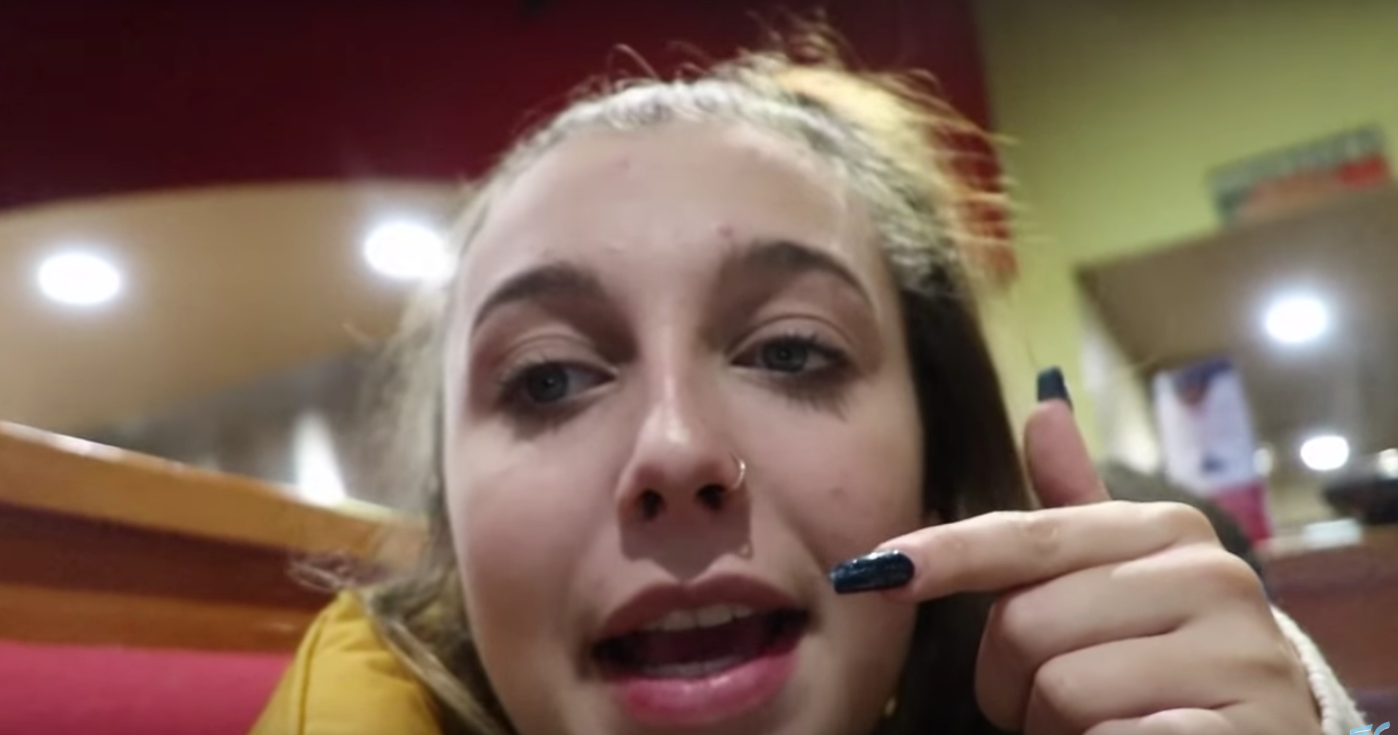 Not totally sure if her nails were a dark, dark shade of blue or if she went with black back in January 2019, but either way, they speak to the angsty teen I was at her age, and I'm so here for it.
Article continues below advertisement
5. Summer 2018: Sunset Vibes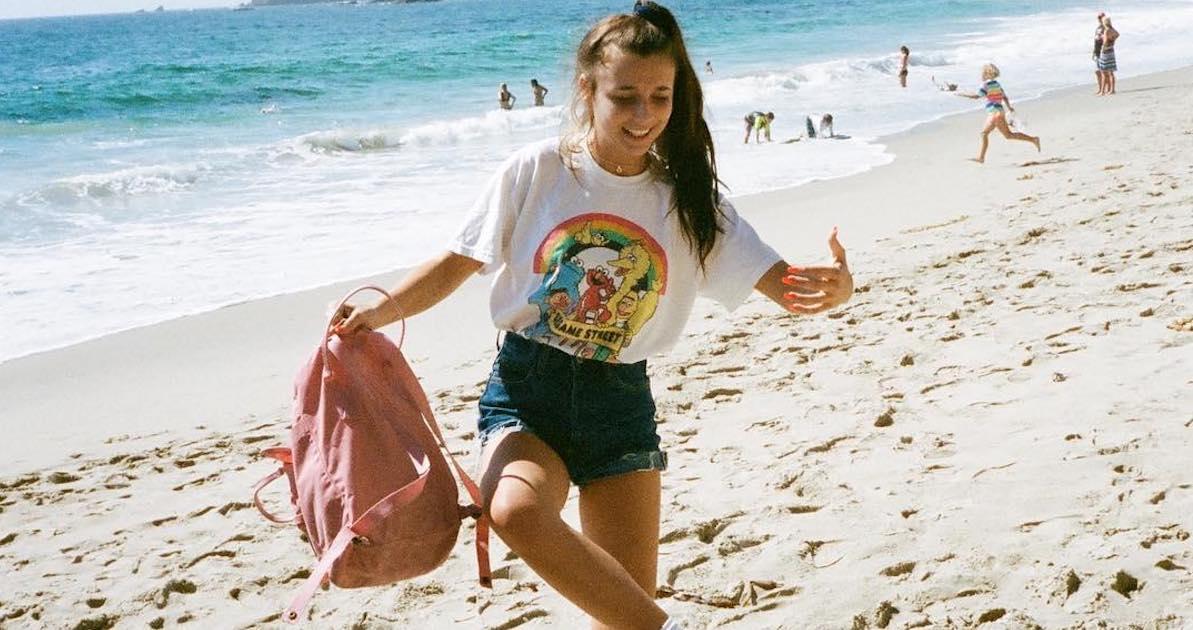 Those orange-pink hues are perfect for the beach, and they complement that graphic tee impeccably. 10 out of 10 in my book.
Article continues below advertisement
6. Summer Vacation 2018: Classic Red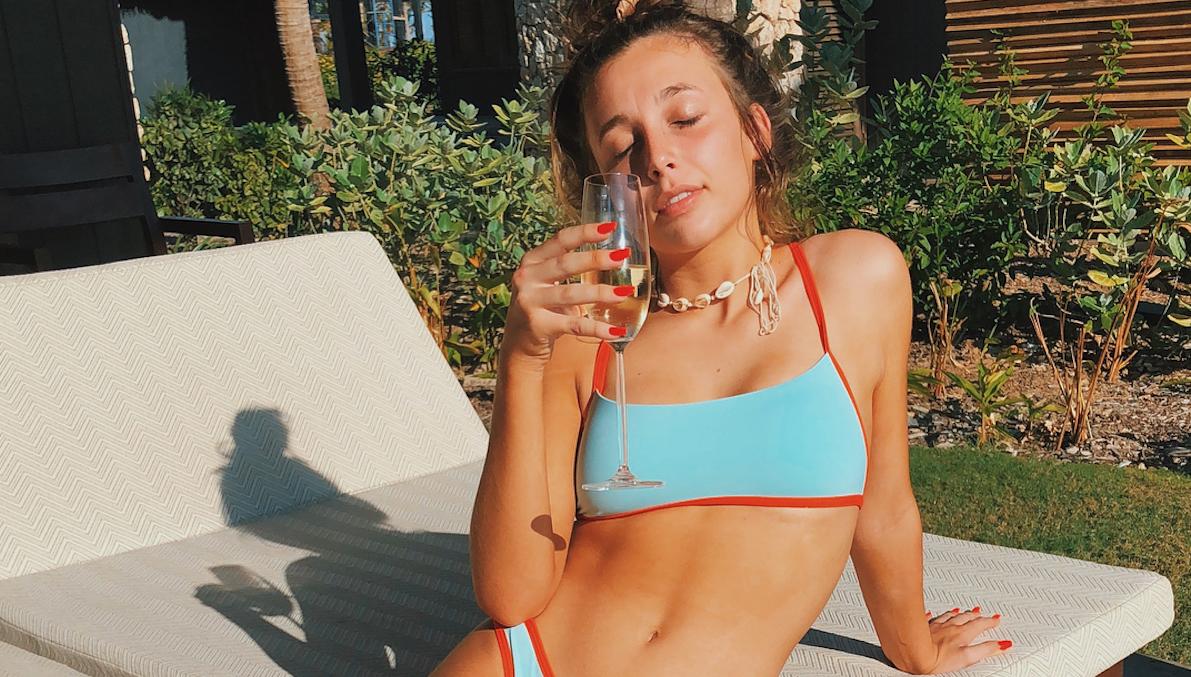 There is truly nothing more classic than getting red nails for a beach vacation. Emma looks like a goddess here — and don't worry — according to the caption, that is apple cider in her glass.
Article continues below advertisement
7. Sister Squad: Silver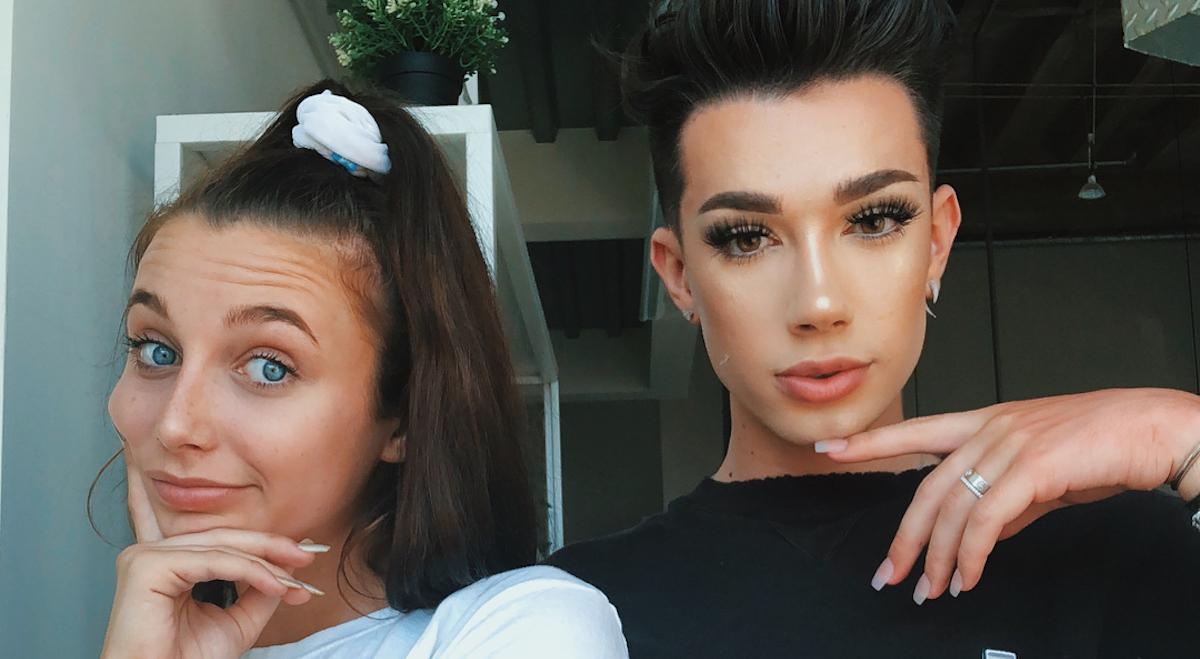 #TBT to the sister squad — and more importantly — those sick silver nails.
Article continues below advertisement
8. Fourth of July 2018: Pretty Pink
Last year on July 4, Emma brought the class with some light pink acrylics. Always a solid pick.
Article continues below advertisement
9. Treat Yourself: Primary Colors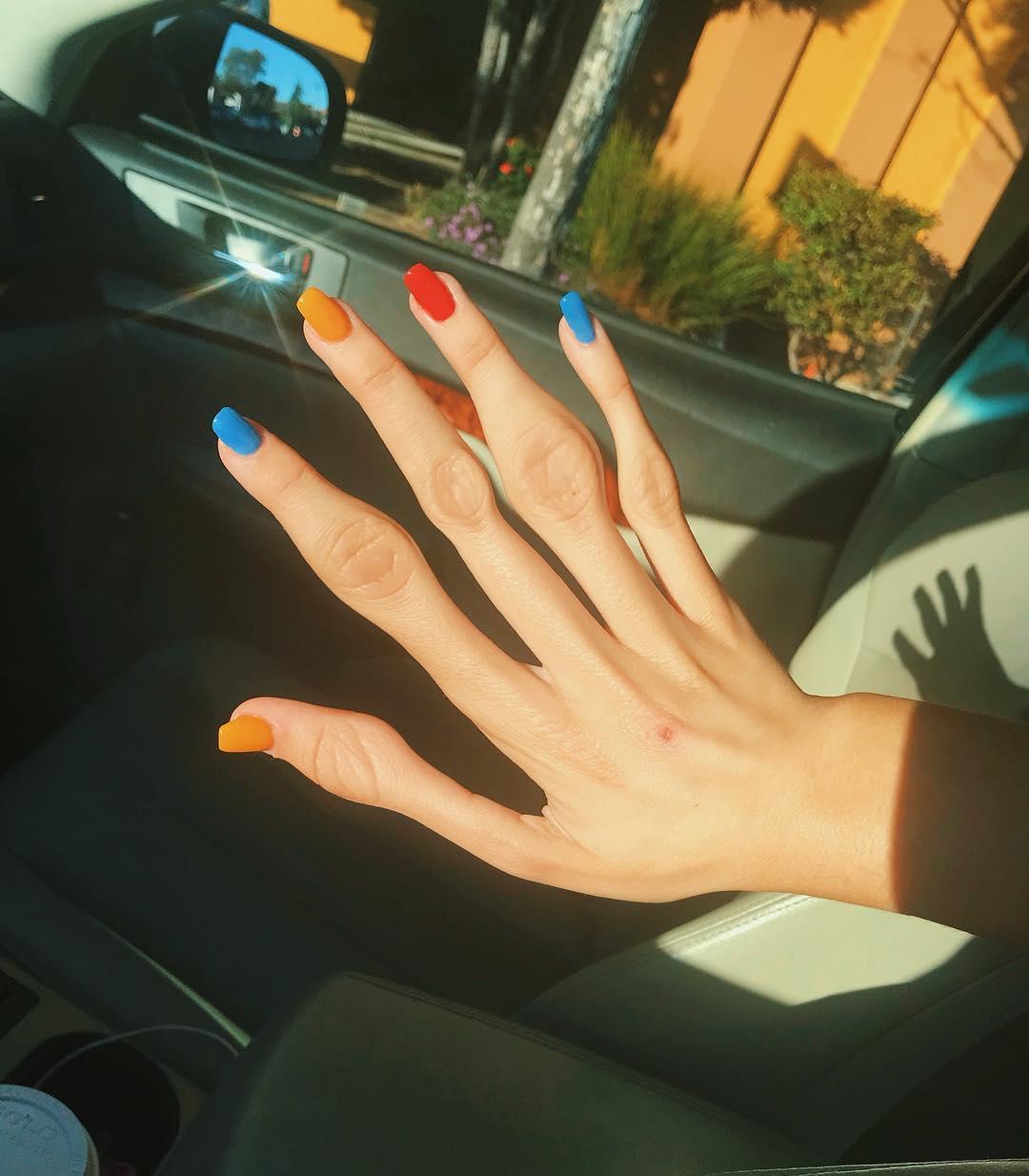 OK these color block hues are stunning and they're so fun. So. Dang. Jealous.
Article continues below advertisement
10. Spring 2018: Glittery Gold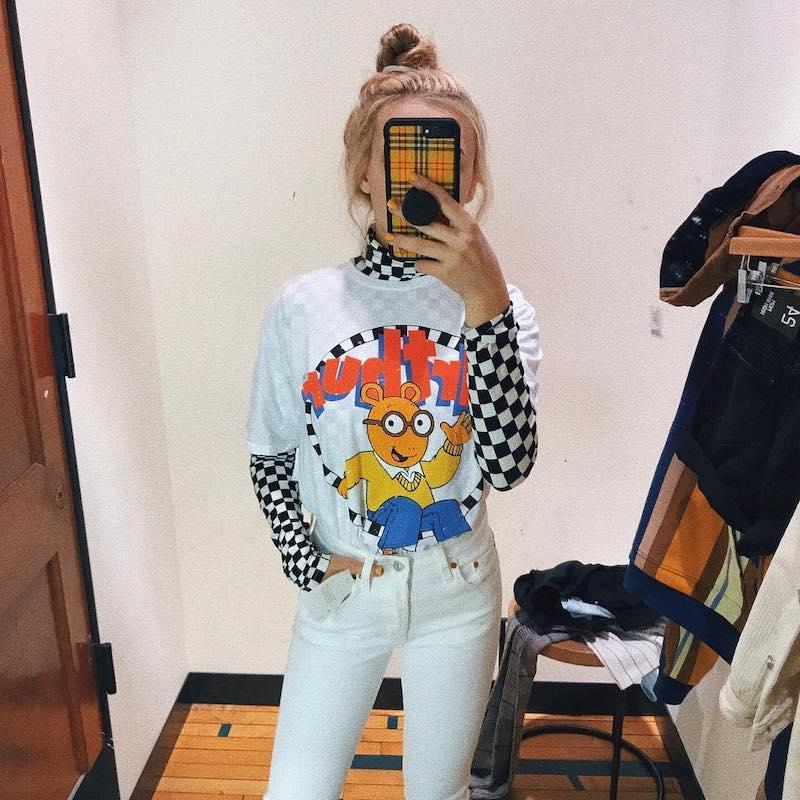 Emma was just coming up in the YouTube scene early last year, and even at such an early stage in the game, she was stuntin' in gold nails. I'm so about it.
OK so bottom line: Emma is a baller when it comes to her acrylics. They are definitely a vital part of her overall look at this point, and IDK about you, but I'm down with it it. Keep that nail game strong, Emma — they seriously slay.