Emma Chamberlain Is Imperfectly Perfect, and That's Why She's a YouTube Star
Emma Chamberlain's YouTube page has nearly 9 million subscribers. She's candid about most things in her life, but she doesn't talk about dating.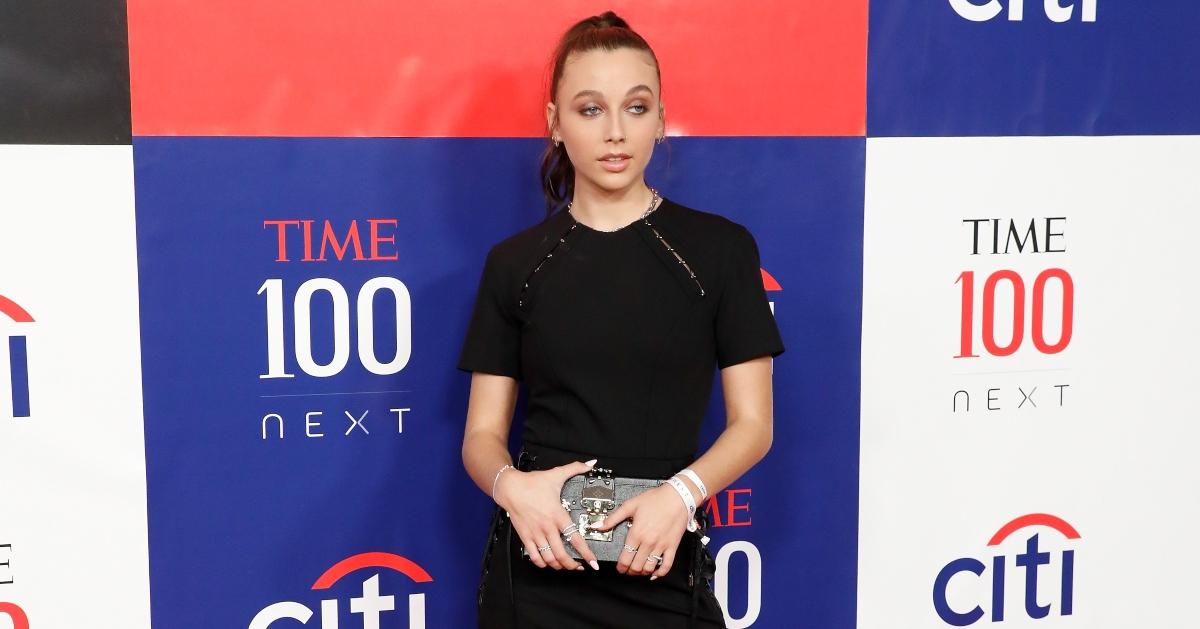 In case you didn't know, Emma Chamberlain is a name that is synonymous with the world of YouTube. At just 18 years old, she has branded herself as an internet sensation after securing millions of followers and social media engagements from fans that only A-list celebrities dream of.
Article continues below advertisement
The social media star started creating content for YouTube in 2017, and she quickly became a huge success.
Her videos, which showcase her funny and relatable personality, instantly became a hit with audiences around the world. Her content mostly consists of videos that she taped on her iPhone (before she bought a camera) walking fans through her everyday life. She now boasts more than 8.5 million subscribers on the video site.
After her YouTube success, Emma released her own line of luxury coffee, and was featured on the Feb. 2020 cover of Cosmopolitan. Her groundbreaking cover bridged the gap between influencers (a word she said she hates) and other celebrities.
Like other celebrities, Emma has also gotten a lot of attention for her love life. She was rumored to be dating fellow YouTube star Ethan Dolan (of the Dolan Twins), and the pair only fueled the reports.
Article continues below advertisement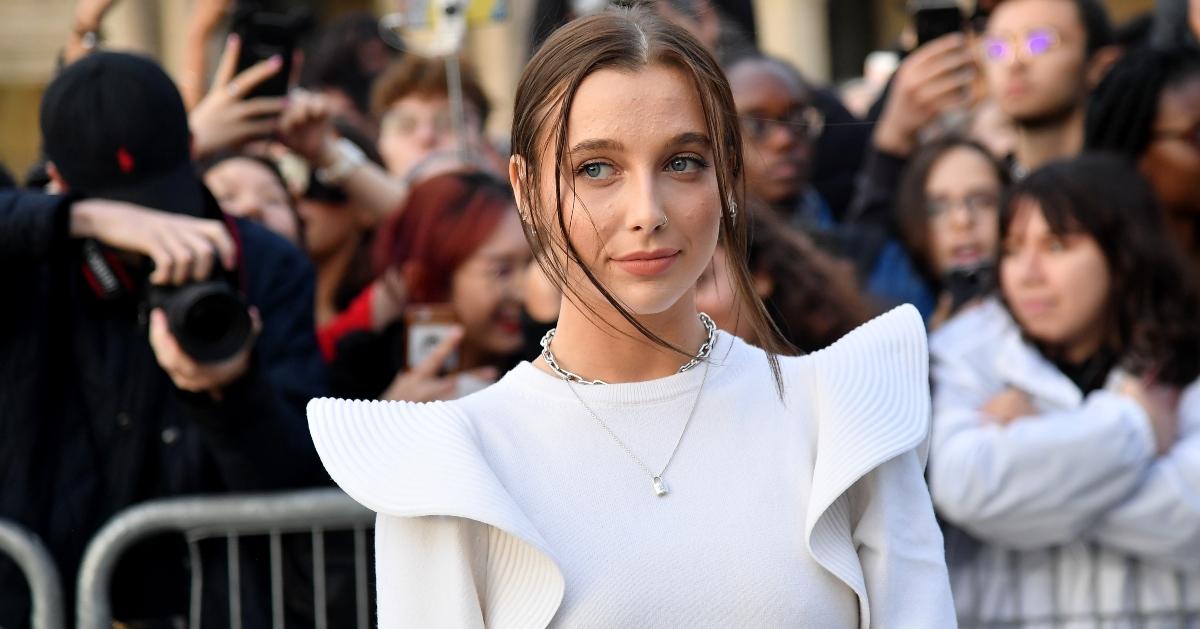 Emma touched on her relationships in Cosmo, but things have reportedly simmered down between her and Ethan — and she may have moved on with someone else entirely.
Article continues below advertisement
So, is Emma dating Ethan Dolan?
Longtime fans of the YouTube stars were convinced that the two were dating in 2018, after they casually dropped some hints in a purely modern way: on the internet.
Though the two have never confirmed or denied more than a platonic relationship, fans gathered up some internet proof that made it seem as though the two were definitely an item.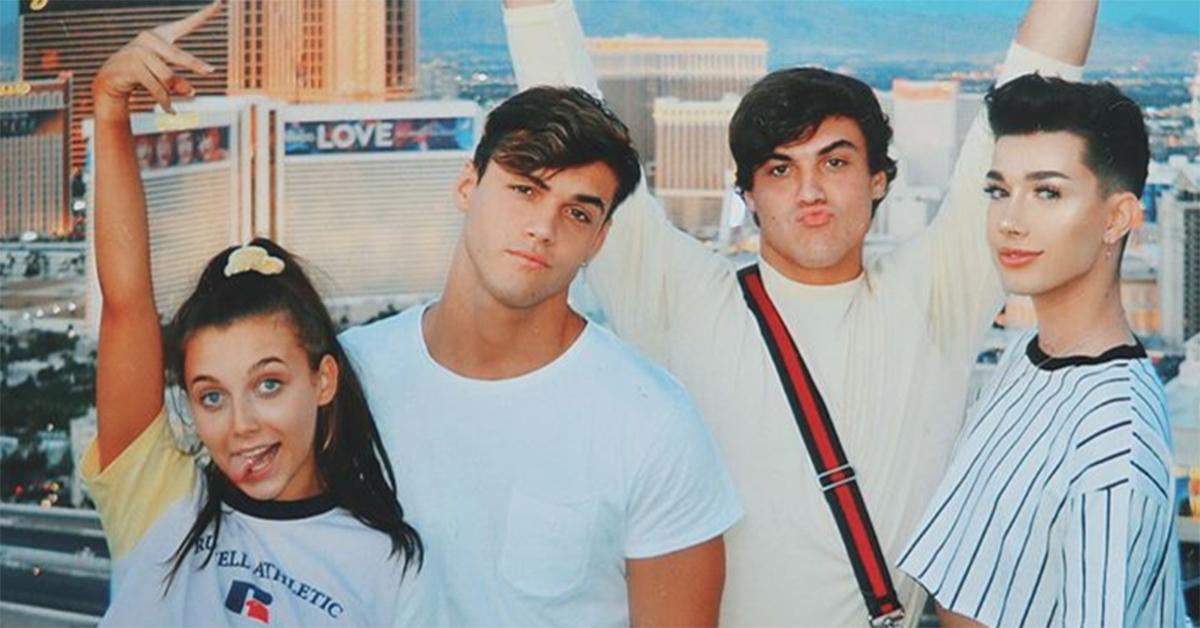 Article continues below advertisement
While Emma was being interviewed by Forbes' Tom Ward in her Los Angeles apartment in Feb. of 2018, fans noticed that there was a photo of Emma and Ethan hanging on the wall. In the photo, the two were shown hugging.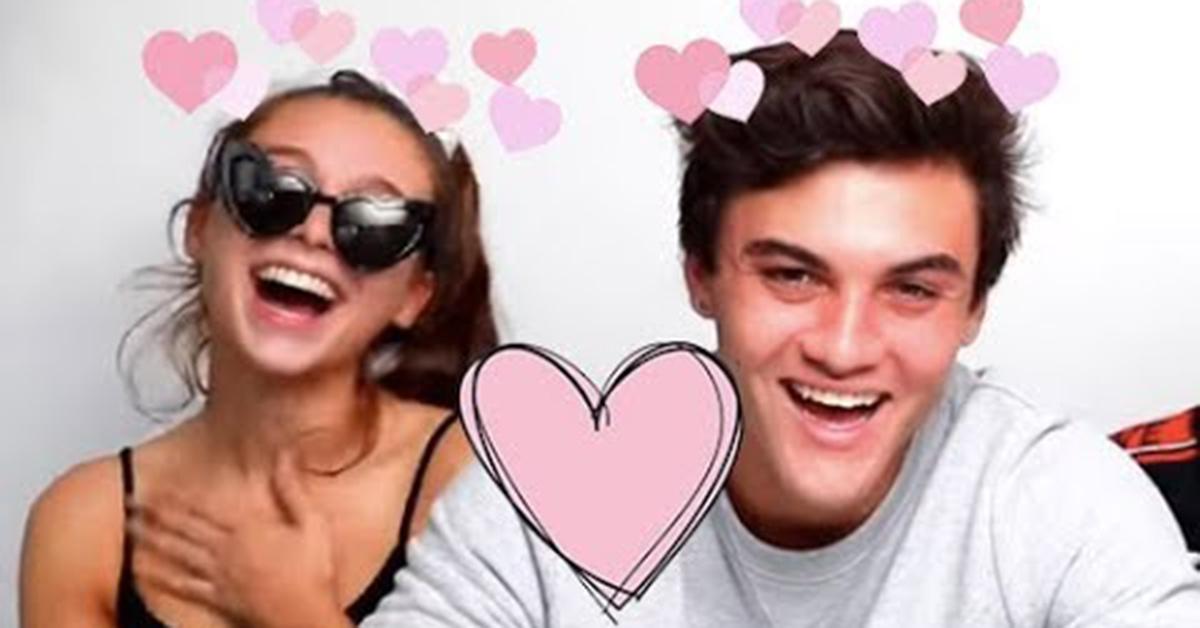 Article continues below advertisement
Though hugging does not equal a full-blown romance, there was some other evidence to this dating rumor. Per their Instagram, the pair spent the 4th of July together in 2018, and Ethan even posted a picture of (girlfriend?) Emma. If you're a Dolan Twin fan, you know that posting pictures on their social media with girls is something of a norm.
In Jan. of 2019, an internet troll accused Emma of having crusty lips. Ethan jumped to her defense by tweeting "Her lips deffffintely aren't crusty," implying that their lips may have touched.
Article continues below advertisement
While the two did a lot to create some buzz about their potential relationship, they never explicitly confirmed anything. By the fall of 2019, Emma was rumored to be dating someone else entirely. Ethma fans were devastated.
Article continues below advertisement
Who is Emma Chamberlain dating now?
Though it didn't seem like Emma could date a more high profile social media star than Ethan Dolan, she is reportedly dating TikTok star Aaron Hull.
Aaron has more than 360,000 followers on Instagram, and his TikTok boasts a similar number. Fans discovered that Emma and Aaron might be dating when they each began posting pictures from the same cities at similar times on Instagram.
Article continues below advertisement
But, like her (maybe) relationship with Ethan, Emma is not talking about who she specifically is dating. But, in her interview with Cosmopolitan, she did confirm that she's in a relationship.
"I'd like to open up more about my relationship," she said. "But things change so quickly — if I say something now, who knows where my life will be in three months? I could be pregnant."
Here's why you also need to follow Emma Chamberlain on Twitter... 
If you think her YouTube videos are hysterical, than it is a must to follow Emma on Twitter. Not only does she engage with her fans on the platform, but you can see her having regular conversations with other social media stars.
Article continues below advertisement
What makes Emma different from the rest is that her personality really shines through on the app. Whether she's cracking jokes about herself or commenting on something viral happening on the internet, you can always expect Emma to give her honest opinion, with a side order of comedy.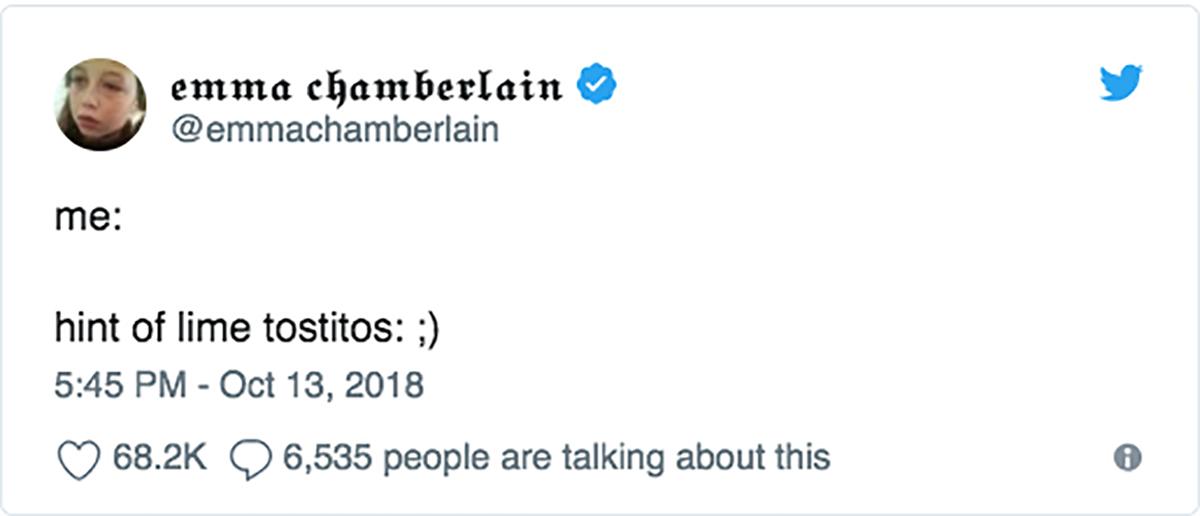 Article continues below advertisement
Emma also discussed the internet's obsession with perfection.
In the today's digital age, it's common to see "picture perfect" content. What we mean is that everyone has flawless makeup, a killer wardrobe, a fitness model body, and amazingly clear skin. However, why fans love Emma is because she shows you her true self. She's an 18-year-old girl, and doesn't take to Photoshop to hide her insecurities.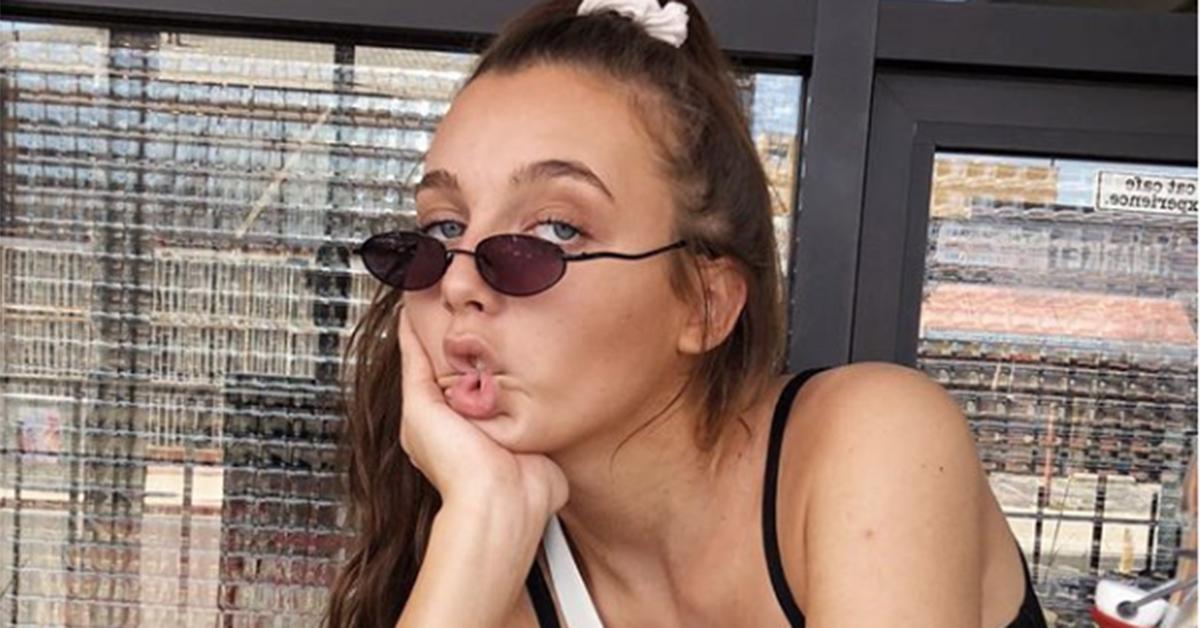 Article continues below advertisement
Instead, she embraces her insecurities with her millions of fans. Like many teenagers, Emma has struggled with acne and has been open about using different creams and products to help clear her breakouts. She often filmed videos without makeup on.
She also told Cosmopolitan that being authentic means not using crazy filters or Facetune on her Instagram.
"I refuse to do that because nobody needs to think I look like that," she said. "I look the way I look."
After only a few years of posting YouTube videos, Emma has solidified her spot as one of the biggest stars. She creates content that not only speaks to fans on a personal level, but makes her feel like your best friend.