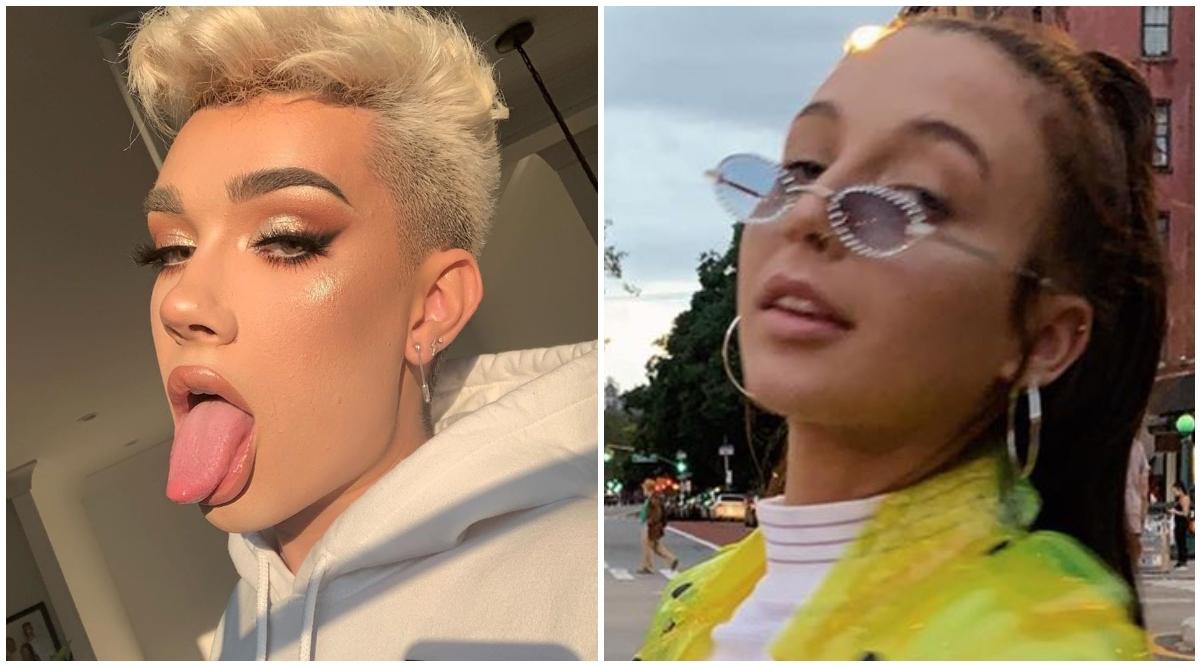 Emma Chamberlain and James Charles Reunited, and It Feels So Good
Last year, the "Sister Squad," which consisted of YouTube personalities James Charles, Emma Chamberlain, and Ethan and Grayson Dolan, had a bit of a falling out. No longer were the foursome uploading videos of their travel adventures, pranks, and challenges. Instead, they all went their separate ways. While some may think the group members just had busy schedules, eyebrows were raised that there was friction among the influencers when Emma unfollowed James.
Article continues below advertisement
Additionally, it was confirmed by James in September that the YouTubers didn't hang out anymore after a fan suggested he spend time with Emma during an Instagram Live.
"Uh, no. Not going to hang out with her," he said in the livestream.
Luckily, it seems the duo put last year's beef behind them and has rekindled their friendship.
Article continues below advertisement
Yes, Emma Chamberlain and James Charles are friends again!
It all started when MUA Kelsey Deenihan shared a TikTok video of a super-glammed up Emma.
"Omg she looks so beautiful," James commented at the time.
Hollywood Fire later caught up with Emma on a morning run and she answered questions about her current relationship status with James.
"He's great, I love him," she told the paparazzi. She also revealed that she received some of James' new merchandise, adding: "It's literally so amazing. I'm really proud of him; it looks great."
The two then reunited in-person. Emma posted a new video to her channel, titled "DOING JAMES CHARLES MAKEUP *WE'RE BACK?*" and James posted a video, called "Emma Chamberlain Picks My Outfits For A Week!"
We're thrilled that the two are back on speaking terms, but what caused their friendship to drift?
Article continues below advertisement
The James Charles and Emma Chamberlain drama explained:
Emma and James both unfollowed each other on social media in 2019. Why?
During the influencer's latest respective videos, they mentioned that they had drifted apart, and Emma changed her phone number, so when James texted her, she didn't respond. He took that to mean they were officially feuding, which explains why they hadn't hung out in almost a year.
James had seemingly thrown shade at Emma on Twitter back in February 2019 when she tweeted that she only followed 17 people on Instagram. James responded, "I posted a beautiful makeup look today but u wouldn't know."
Despite the shady undertones of the tweet, Emma reassured James that she was a fan of his work.
"I'll go check it out anyways," she wrote before adding, "because I love u!" Nothing serious, but enough for fans to realize something was definitely up between the two influencers.
Article continues below advertisement
"OK that was stupid to say what I said out loud but I noticed three different names of three different people all popped up when I said that so I'm going to need no one to take a screen recording and assume I don't want to hang out with her about any of those people because that is going to start trouble and that's not what I said. So ignore that please before I have a problem that I don't want."
Article continues below advertisement
In James' NYFW livestream, though, fans also name-dropped Tana Mongeau, so he may have been referring to her.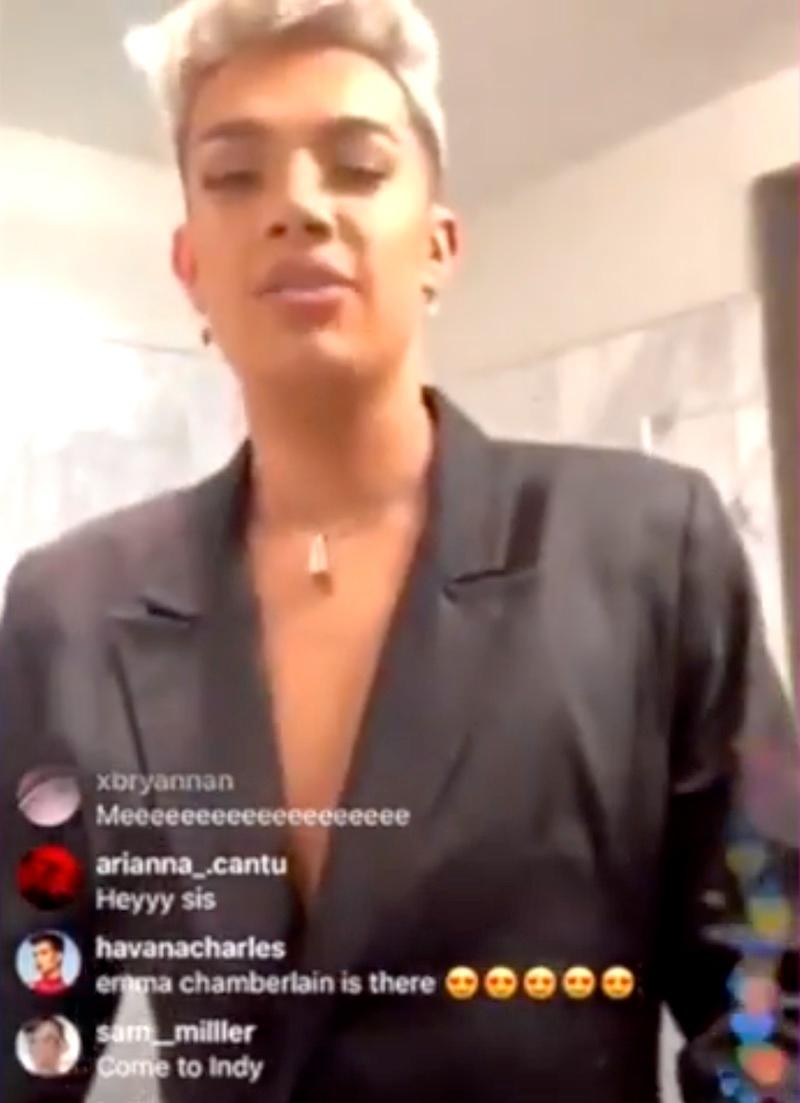 Article continues below advertisement
Are Tana Mongeau and James Charles friends? 
It would make sense that James would want to avoid Tana during NYFW, especially since she has been hanging out with Gage Gomez, the model who "exposed" James last summer.
Article continues below advertisement
In case you need a recap, James and Gage attended Coachella together and shortly after, James took to Twitter to accuse Gage of being "a disgusting con artist."
"This is no one's fault but my own because my dumb a-- continues to go for the same type of insecure cute boys and it gets me hurt every. single. time. I f--king hate myself," he added in another tweet.
Gage went on to respond to the claims in a YouTube video, where he denies the allegations and told viewers that he made it very clear to James he was not gay and only liked him as a friend. Private text messages were also leaked that seemingly proved Gage's side of the story.