"This Is Iconic Behavior" — Gas Station Employees Expose Boss's Alleged Affair on Business Sign
After one gas station owner allegedly did his employees dirty, they sought revenge in the most genius way. Read on to learn how they exposed him.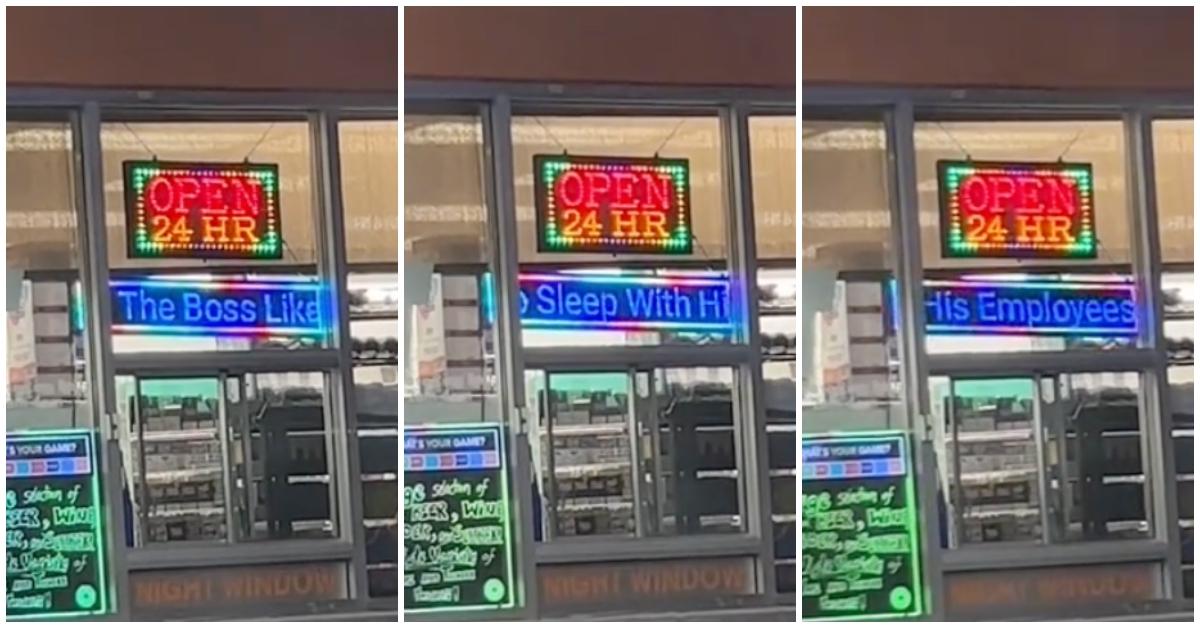 How much do you hate your boss? Seriously, how much? Because we just found some workers who really can't stand the man in charge — and this TikTok video says it all.
Article continues below advertisement
Taking a pretty clever but public approach, they exposed their boss's alleged infidelity and crooked business practices using one of the business's signs. Keep scrolling to see how they outed him.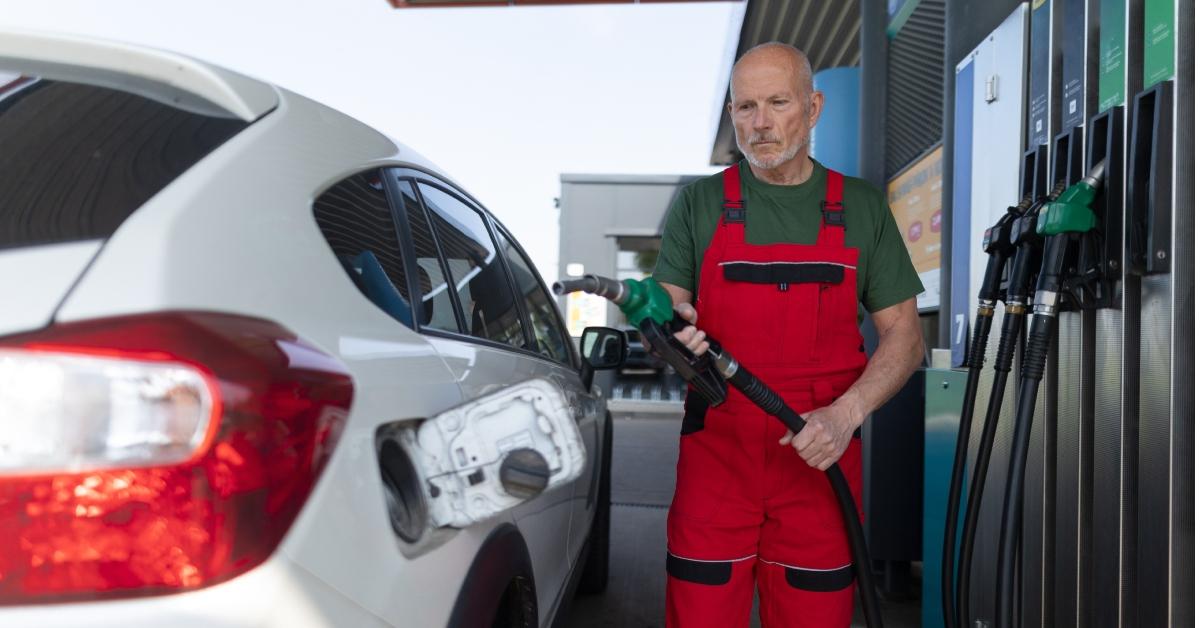 Article continues below advertisement
Employees sound off on their boss on a scrolling text sign, and it is savage.
In a TikTok video shared by creator @zzawadii, we learn some major tea about the boss of one business. The name of the business cannot be seen, but @zzawadii notes in the comment section that it's a gas station in Tacoma, Wash.
At this gas station, customers can also grab some late-night grub from the food truck Italy Paola Pizza Napoletana. And it appears that the local Italian business has a scrolling LED sign hung up on the gas station's window, where they advertise menu items. But unfortunately, it looks like some of the gas station employees reprogrammed the sign to get revenge on their boss.
Article continues below advertisement
In @zzawadii,'s video, the text being projected on the sign read, "The boss likes to sleep with his employees behind his wife's back."
@zzawadii, who appears to be in a car with others while filming, can be heard screaming as each message scrolls by.
After that "Italy Paolo Pizza Napeoltana" scrolls by followed by "Open 11 a.m. to 7 p.m." Tuesday through Saturday."
Then, "Try one of their handmade cannolis! They are amazing!" is displayed.
Article continues below advertisement
Finally, the hot gossip returns.
"Google him to see what a piece of human garbage" also scrolls by followed by, "Late-night window service!"
"The wage thief that owns this place and pockets his employees overtime," follows.
After that comes a message about some of the beverages the business sells, which is where the video ends.
"Someone is going to jail," wrote @zzawadii wrote in the video's text.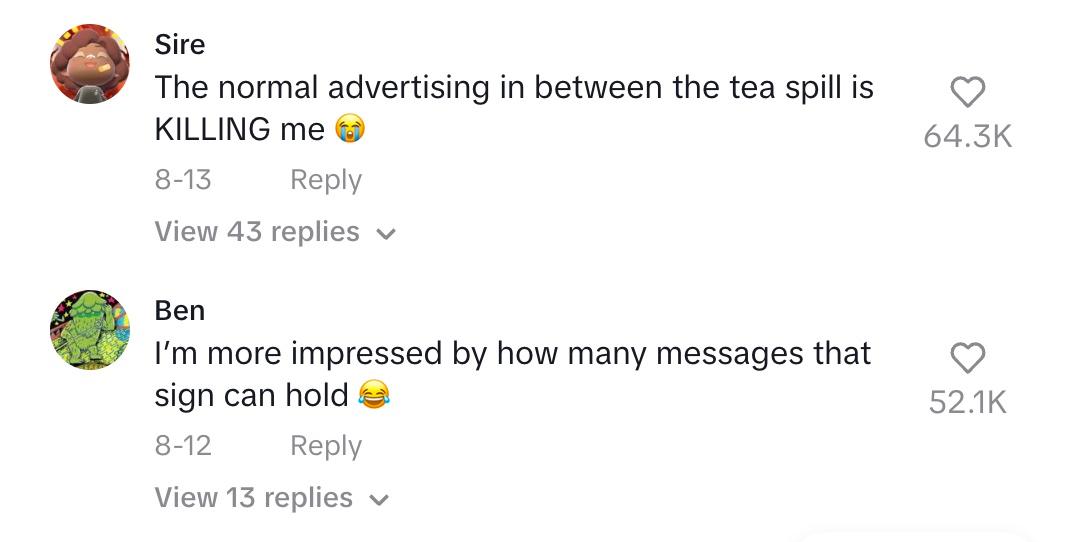 Article continues below advertisement

In the comment section, users were cackling. "The normal advertising in between the tea spill is killing me," wrote one user.
"Who put that there and why do I love them," piped another.
A third wrote: "This is iconic behavior."
Another asked @zzawadii if she actually looked the boss up and she replied, "Yes girl, it's the gas station owner."
Article continues below advertisement
Other folks let comments claiming that @zzawadii didn't need to scream so loud in her video as she read the messages. In a follow-up video, she reiterated, "He's cheating on his wife with his employees. Is that not worth a scream or two? Or are you being a Debbie Downer? Have some fun!"
Article continues below advertisement
@zzawadii also restated in a separate video that these messages were about the gas station owner and had nothing to do with the Italian business. She wrote: "Allegations are towards the gas station and have not been confirmed. The promotion is for the food truck!"
In other words, buy cannolis but don't get gas there.