Errol Spence Jr. Says He Feels "Blessed" After Surviving a Horrific Car Crash
Errol Spence Jr.'s car accident could have killed him or at least ended his boxing career, but the champ is back in the ring a year after the wreck.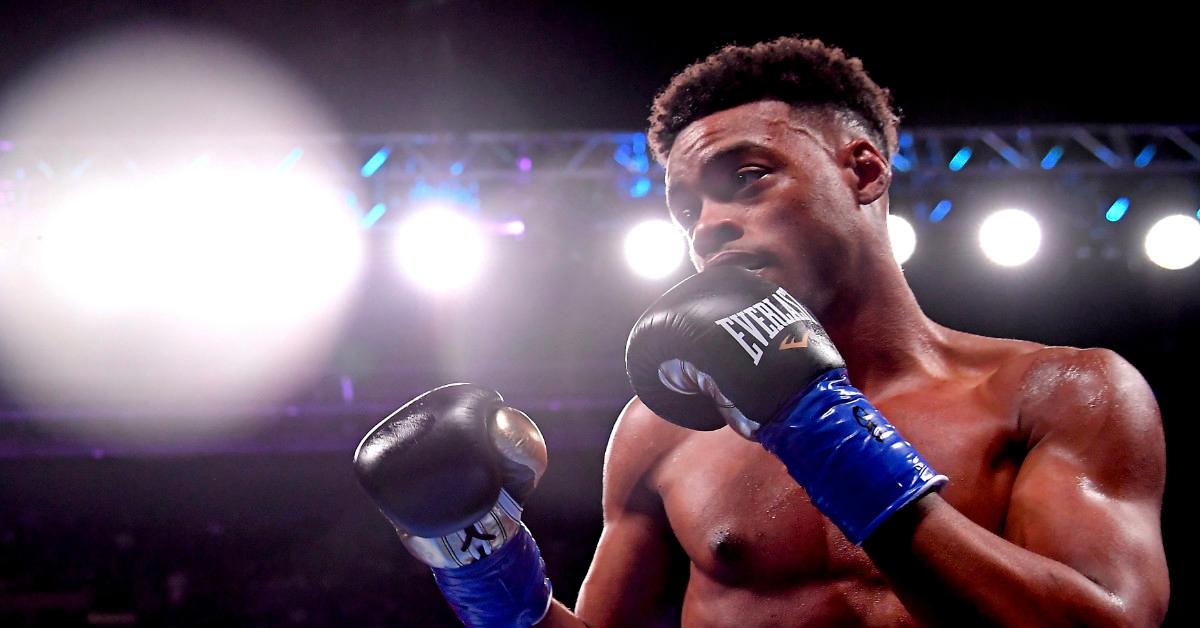 After narrowly surviving a harrowing car accident in October 2019, Errol Spence Jr. is making the most of his second lease on life, according to fellow boxing great Bernard Hopkins.
Article continues below advertisement
"A lot of young guys go down the wrong path, and they don't realize it until it's too late," Bernard, a recent International Boxing Hall of Fame inductee, told The Ring in a June 2020 interview. "It is going to take a special, special fighter to be able to beat Spence, a man that is reflecting on his second chance of life — not the second chance of a rematch — we're talking about life, and he understands it."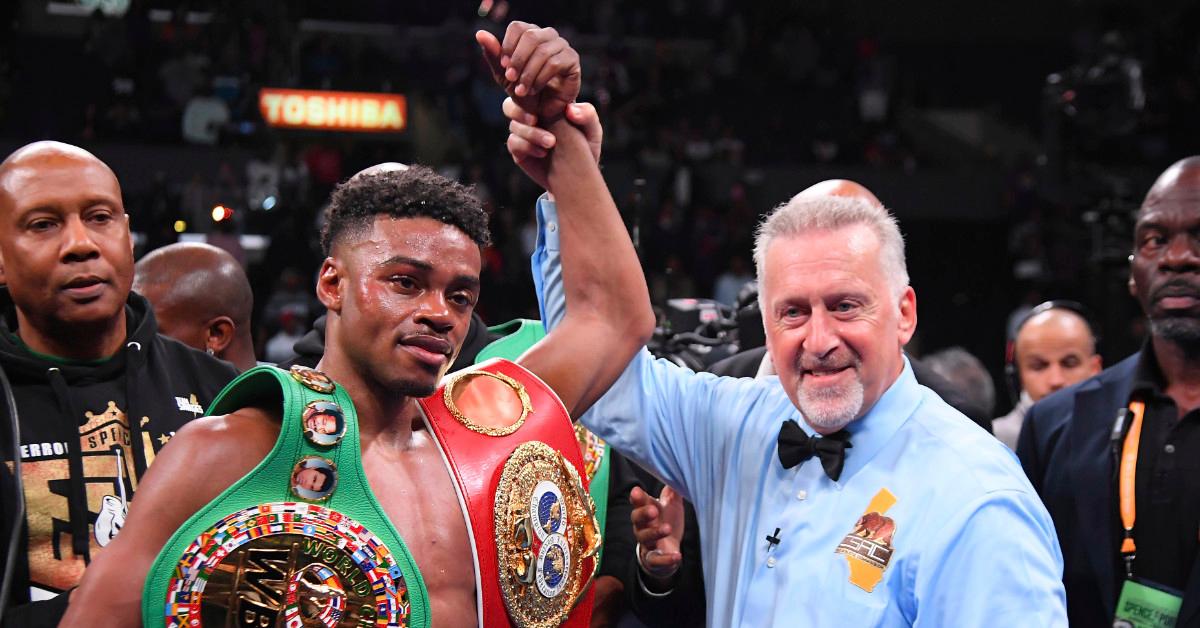 Article continues below advertisement
Errol Spence's car accident was caught on tape.
Errol flipped his Ferrari and was ejected from the vehicle in an October 2019 single-vehicle car accident in Dallas, Texas — and surveillance cameras captured the scary incident.
Police said Errol was traveling "at a high rate of speed" at the time of the accident. "The Ferrari veered left over the center median onto the southbound lanes and flipped multiple times, ejecting the driver, who was not wearing a seatbelt," they added, per ESPN. Miraculously, Errol not only survived the wreck but escaped with only facial lacerations, not even any broken bones.
Article continues below advertisement
"Errol was in an accident, and his parents are with him at the hospital," Premier Boxing Champions spokesman Tim Smith told ESPN at the time. "The doctors are monitoring his condition, but his injuries are not life-threatening. We will have further updates as the doctors update his condition. We're all wishing the best for Errol."
Article continues below advertisement
Six days after the accident, Dallas police announced Spence had been charged with driving while intoxicated, and the former Olympian was later sentenced to probation.
Errol feels "triple blessed" to be alive.
The welterweight champion marked the one-year anniversary of the crash on Instagram in October 2020, posting a photo of his wrecked Ferrari and a photo of himself in the hospital with a swollen face.
"A year today … I don't know how or why I got saved, but thank God," he wrote. "The thought of leaving my lil' girls and them growing up without me still f—ks with me, but I'm triple blessed and must be here for a reason."
Article continues below advertisement
He also reflected on the crash in an Instagram caption that August, writing, "My accident slowed me down and gave me a different perspective on s--t I was taking for granted."
Errol will be even more formidable now, Bernard says.
Bernard thinks Errol's near-death experience will only make him a better boxer.
"The hardest type of opponent to fight in the ring is someone who has something to fight for," he explained. "Spence was always a problem before the crash as well, but I believe that going forward, he is going to be even more difficult to beat because now he has something to fight for, and it's called life, and you only get one of them."