Ryan García Was Accused of Cheating on His Pregnant Girlfriend With Malu Trevejo
Who is Ryan García's fiancée? The boxer was spotted kissing singer Malu Trevejo, but he is expecting a child with girlfriend Drea Celina.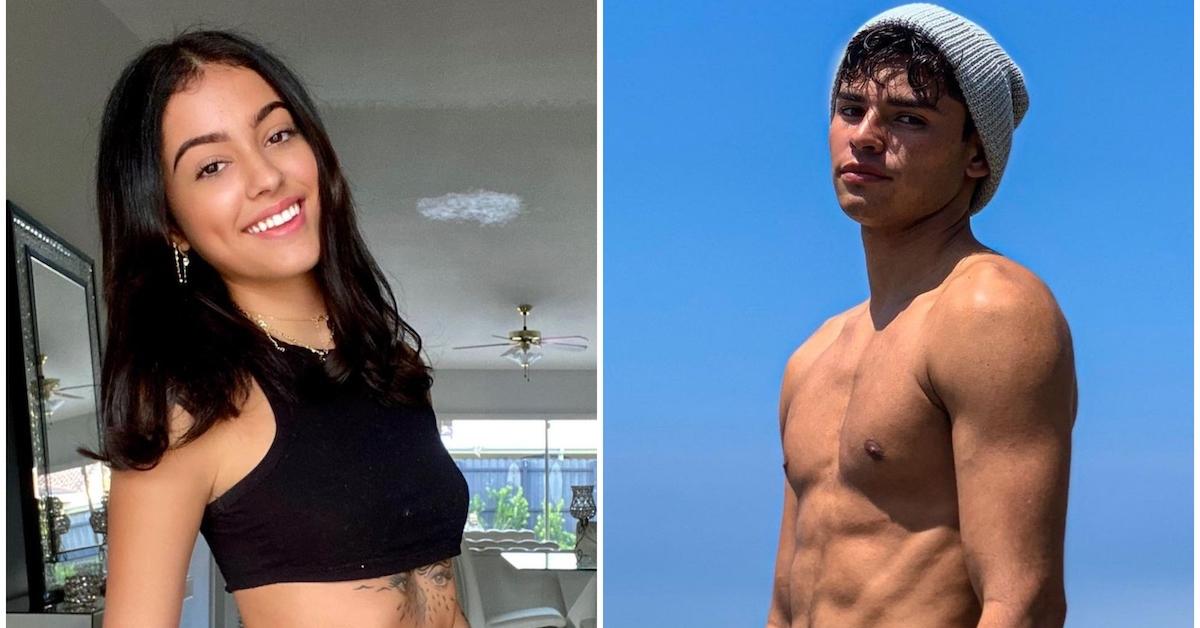 While singer Malu Trevejo can attribute her rising stardom to her decision to be an open book online, she's gotten involved in several controversies as a result. In addition to making headlines for her pandemic birthday party in mid-October of 2020, her potential romance with boxer Ryan García has also gotten a lot of attention — for all the wrong reasons.
The paparazzi snapped photos of Ryan and the singer kissing outside of a popular Los Angeles eatery on Oct. 24.
Article continues below advertisement
While the photos seemed to suggest that there was a burgeoning relationship happening between the two, Ryan is already dating someone. There are reports that he is engaged to a woman who is pregnant with his second child (he has denied being engaged).
Who is Ryan Garcia's fiancée? The boxer is expecting a baby with Drea Celina, and he spoke out against the cheating allegations.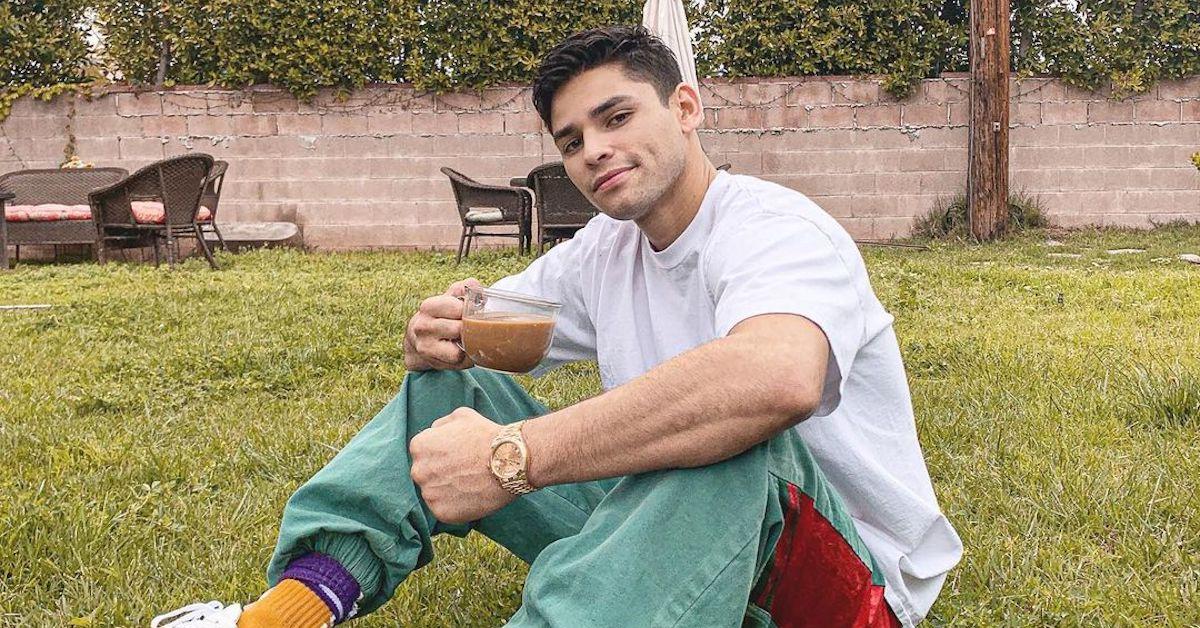 Article continues below advertisement
Who is Ryan García's fiancée?
The 22-year-old fighter has been in a relationship with a woman named Drea Celina, though he has not posted with her on his Instagram page before. She is pregnant with their first child together, and it appears as if her due date is at the end of 2020.
Drea's Instagram account is now set to private, but the page @TikTokRoom obtained a screenshot of her online reaction to the photos of Ryan and Malu.
"Meanwhile, I go visit my family he tells me he's training hard for his fight. But IG SHOWS ME THIS," she wrote in an Instagram story over the paparazzi photos of Malu and Ryan engaged in a liplock. "7 weeks left till I give birth, and this piece of s--t stays being disgusting. While he barely even sees Rylie, his daughter with Catherine Gamez. Ryan Garcia is a HORRIBLE EVIL HUMAN."
Article continues below advertisement
Ryan also posted a response to the viral photos, and he denied that he was engaged to Drea. He justified his actions by saying that he got "caught up in the moment."
Article continues below advertisement
"Just clearing up some things I seen regarding Malu and Drea," he wrote on his Instagram story. "Andrea and I aren't engaged, but we were still trying to fix our relationship. Malu and I went there as friends, and we got caught up in the moment, but there isn't anything there, I'd [sic] didn't intend to hurt anyone. This is my personal life, and I'm not going to speak on this ever again."
It's unclear if Drea responded again after Ryan's statement about the matter.
Malu detailed her side of the story online as well. Per the Twitter account, @DefNoodles, the 18-year-old singer alleged via an Instagram live that she never knew that Ryan was in a relationship.
Article continues below advertisement
"I met up with him because he was a very nice guy. He was very sweet. And, yeah, he told me he had a kid, but he never told me that he was engaged. And he never told me that he had another baby coming. But, he's a really nice dude. I didn't know that..." Malu said. "But anyway, yeah, I did not know he was engaged. I texted him and I asked him why didn't he tell me, and he said because they're on and off..."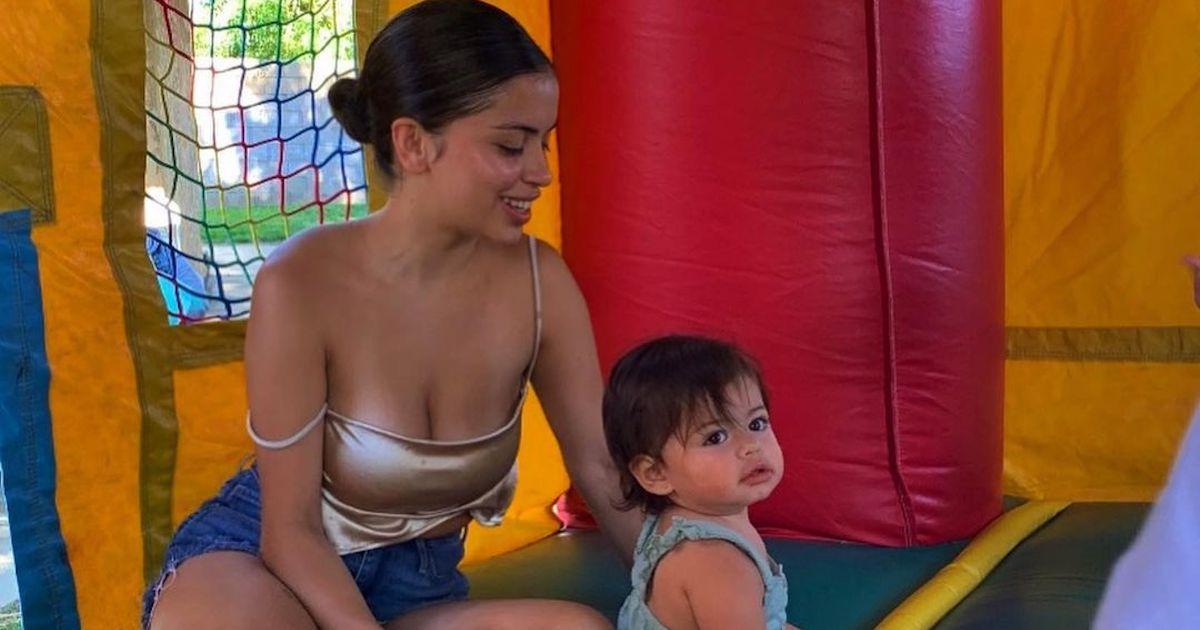 Article continues below advertisement
Does Ryan Garcia have a daughter?
As Drea referenced in her own post about the cheating drama, the WBC Silver lightweight does already have a child with his ex-girlfriend, Catherine Gamez.
The former couple welcomed a daughter named Rylie together on March 21, 2019. She is a frequent fixture on her mom's page, and Ryan has also posted content online with his daughter.
Catherine did get involved in the Ryan/Malu/Drea drama by tweeting her support for Drea.
"No matter what I've ever been through literally. Disregard the past. I want you to know Andrea is really nice. Super sweet. It's not okay for anyone to be telling her it's what she deserves," Catherine tweeted on Oct. 25. "She is an amazing woman and has helped Rylie as well. I love anyone Rylie loves."
Based on their respective posts, it seems like both the "Hasta Luego" singer and Drea are saying goodbye to Ryan... for now.