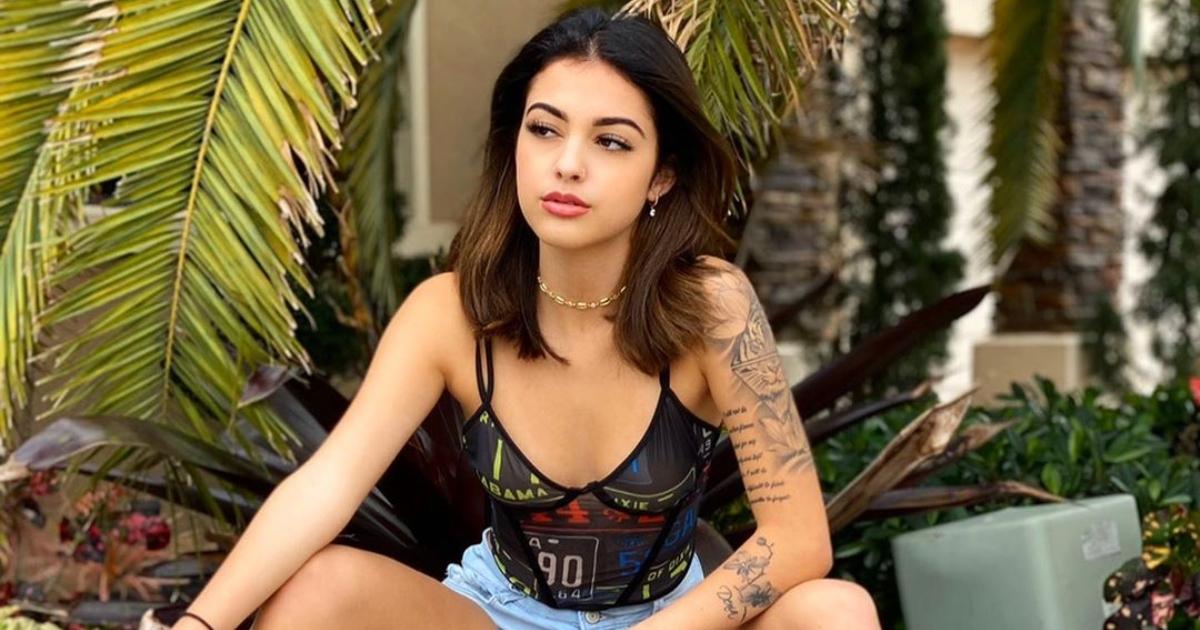 This Viral Instagrammer Claims She Went Inside Malu Trevejo and Bhad Bhabie's Houses
While fame comes with a lot of perks, including free products, loyal followers, and lots of money, there are some extreme dangers that also go along with living a more high profile life. Cuban singer and 19-year-old Malu Trevejo has amassed a large following on social media, and one of her diehard fans took things too far.
Article continues below advertisement
Controversial online sensation Brittany Johnson aka LovelyPeachesMusic100 (who once put up a video of her eating her own feces) posted multiple photos and videos on her Instagram page that showed her at Malu's home uninvited. She said that she was waiting for the singer to get home, that she was trying on her clothes and going through her belongings.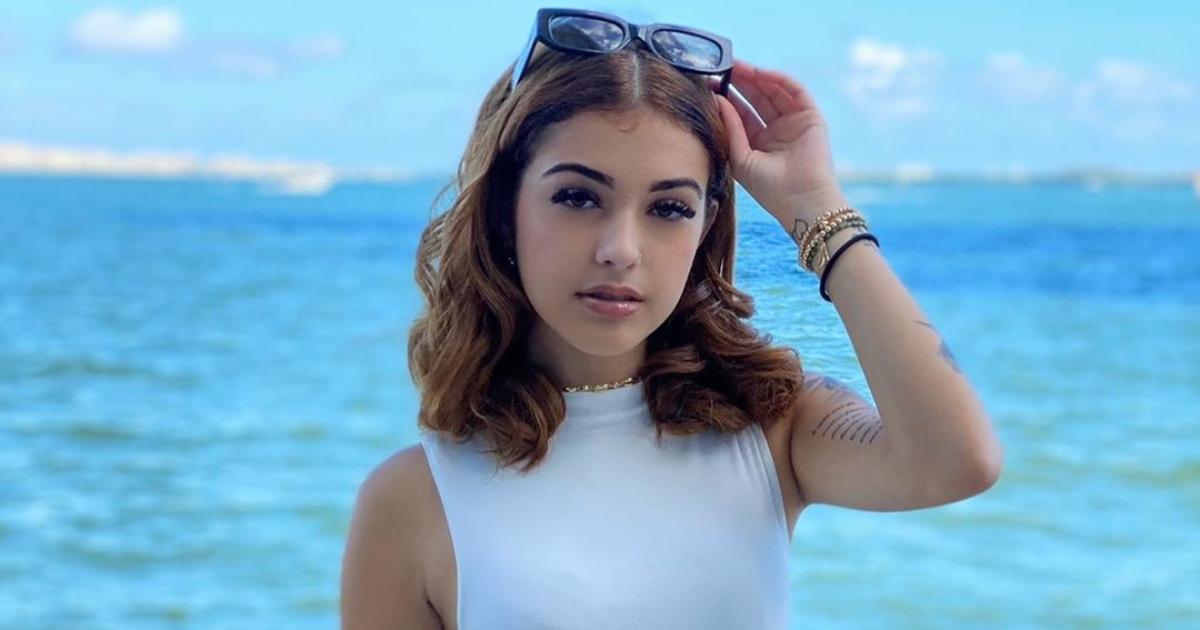 Article continues below advertisement
The bizarre posts eventually got a response from the singer, but it wouldn't be the last time that Peaches would claim to be trespassing on a celebrity's property.
Was Malu Trevejo robbed? Read on for the details of what LovelyPeachesMusic100 alleged, and to find out who posted the singer's address online. Plus, she also put up photos of her in front of Dr. Phil alum Bhad Bhabie's Florida home.
Was Malu Trevejo robbed?
The drama first began in late February of 2020 when Peaches posted a picture in front of a house with the caption, "I'm in front of Malu Trevejo house I love you so much." She allegedly originally even posted the singer's exact address, but that has since been deleted.
While some took this as a joke, Peaches was, in fact, posing in front of Malu's home.
But, Peaches didn't stop there. She proceeded to post a slew of photos about how she had broken into the home, and was trying on Malu's clothes.
Article continues below advertisement
"I open Malu's door hehe walking in the house to see if she is home[.] Wish me luck[,] I love her with all my heart," Peaches wrote.
Shortly thereafter, she posted an even creepier message.
"I am sitting waiting in Malu's backyard waiting for her to return[.] I love Malu so much," Peaches wrote.
Article continues below advertisement
Peaches then posted a screenshot of her direct message exchange with Malu while she was apparently on her property.
"I am at your home," she wrote in the first message before adding, "Ur [sic] pillow smells like candy, ur [sic] cloths [sic] are so soft, ur [sic] bathroom is so clean[.] I love you, I am in ur [sic] home waiting for you to return I love you Malu."
"Much love," Peaches concluded in the messages.
Article continues below advertisement
Peaches claimed that she stole a few items from Malu's house to commemorate the incident, since Malu didn't return home while she was there. She posted photos of a red and white striped shirt (which she proceeded to wear multiple times) and lingerie that she alleged belonged to Malu.
Once Malu did return home, she took to her Instagram stories (which have since disappeared) to discuss how strange it was for Peaches to go on her property.
While Malu did confirm that the photo Peaches took from the front of her house was at Malu's home, she said that there was no evidence that Peaches had ever made it inside.
She also said that the clothes in Peaches' photos were not Malu's.
Article continues below advertisement
Peaches did the same thing to Bhad Bhabie.
Though she seemingly managed to trespass on Malu's property without any legal repercussions, Peaches tried her luck once again when she went to Danielle Bregoli aka Bhad Bhabie's Florida home. She posted three photos in front of the house with a taunting caption.
"I am ay Bhad Bhabie home in Miami (not a fan). Hi Bhad Bhabie I have arrived [sic]," she wrote.
Bhad Bhabie was at her other home in California at the time of Peaches' impromptu visit, but her mother, Barbara Bregoli, was there.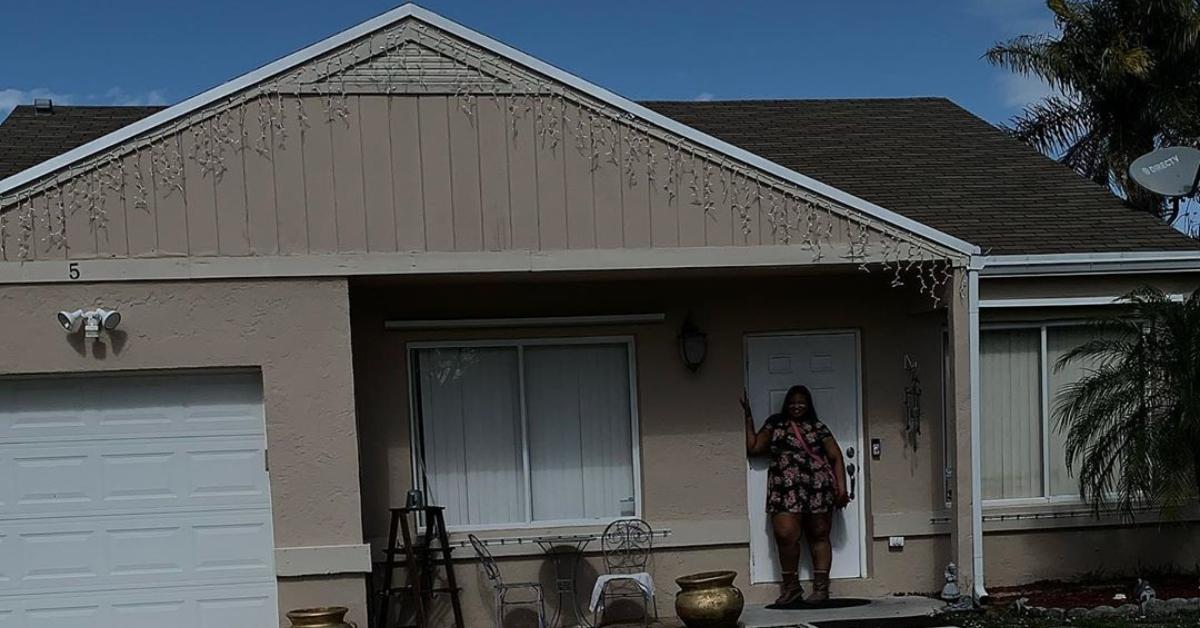 Much to Bhad Bhabie's disappointment, Barbara called the police on Peaches, leading her to leave.
But, even this wasn't enough to deter Peaches, as she's since hinted that she will next be paying a visit to the home of yet another viral singer, Woah Vicky.