Estelle Harris Played Jerry Stiller's On-Screen Wife in 'Seinfeld' — Where Is She Now?
Where is Estelle Harris today? The legendary actress played Estelle Constanza, Jerry Stiller's on-screen wife in 'Seinfeld.' Where is she now?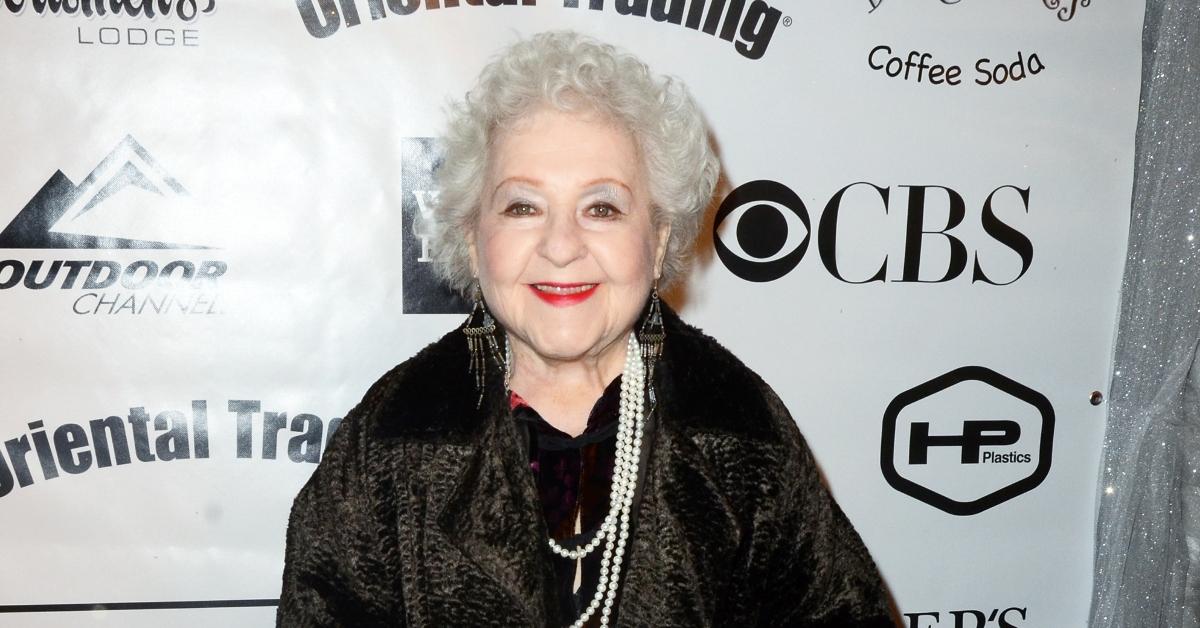 Many will recognize Estelle Harris as George Constanza's hilarious mom in Seinfeld.
The actress and comedienne earned international fame with a six-year-long stint on the iconic sitcom. Her quarreling with husband, Frank (Jerry Stiller), her endless stream of backhanded compliments directed towards George (Jason Alexander), and her incredible ability to caricature hot-headed women garnered her fans across the spectrum.
So, what did Estelle get up to after leaving the show? Where is she today?
Article continues below advertisement
So, where is Estelle Harris today?
Estelle skyrocketed to fame with a six-year-long stint on Seinfeld, where she delivered a tongue-in-cheek portrayal of a mom caught up between a grumpy husband and a hopeless son. The actress was cast in a range of brilliantly-written, endlessly funny scenes that poked fun of traditional mother-son relationships and decades-long marriages.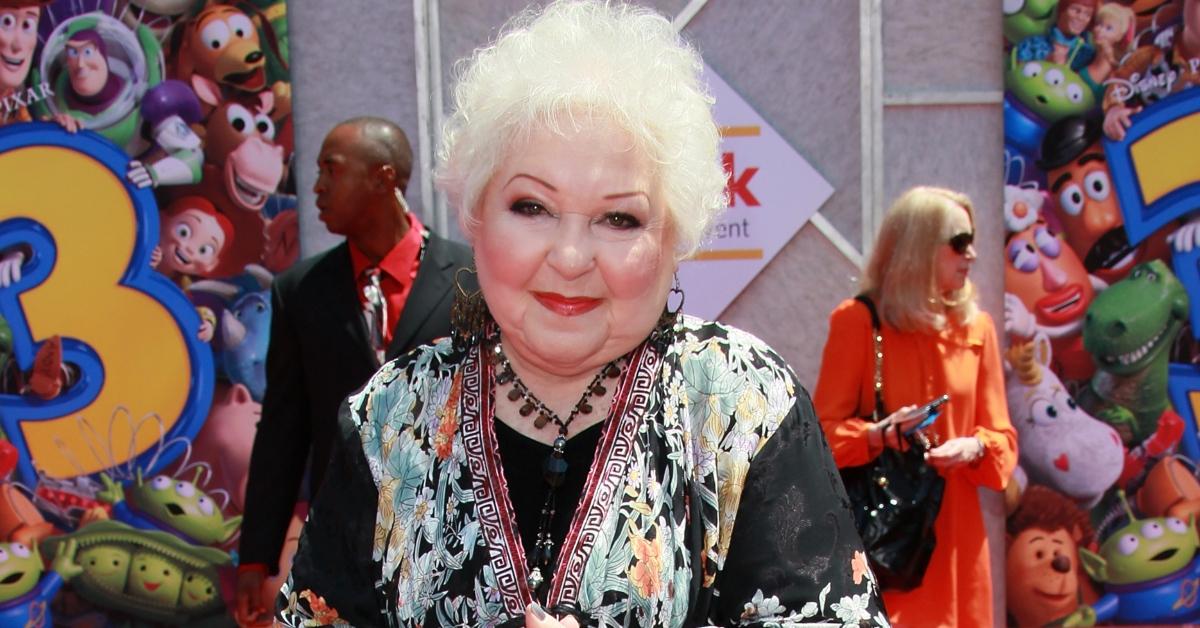 Article continues below advertisement
Take a Season 5 episode titled "The Puffy Shirt," which sees Estelle and Frank get into an argy-bargy over one of George's unusual dietary preferences ⁠— his inexplicable appreciation of Jell-O served with bananas.
A Season 8 episode, "The Money," revolves around Estelle and Frank's fast-deteriorating relationship.
In a bid to get away from his new girlfriend — who is suffering from a common condition known as nervous tics or "jimmy legs" — Kramer decides to spend the night over at Estelle's and Frank's.
Article continues below advertisement
Once he arrives at their house, he has to learn that Estelle suffers from nervous tics as well. In fact, she and Frank purchased separate twin beds just so that Frank doesn't have to put up with her "jimmy arms," twitching that tends to occur during the first stage of sleep.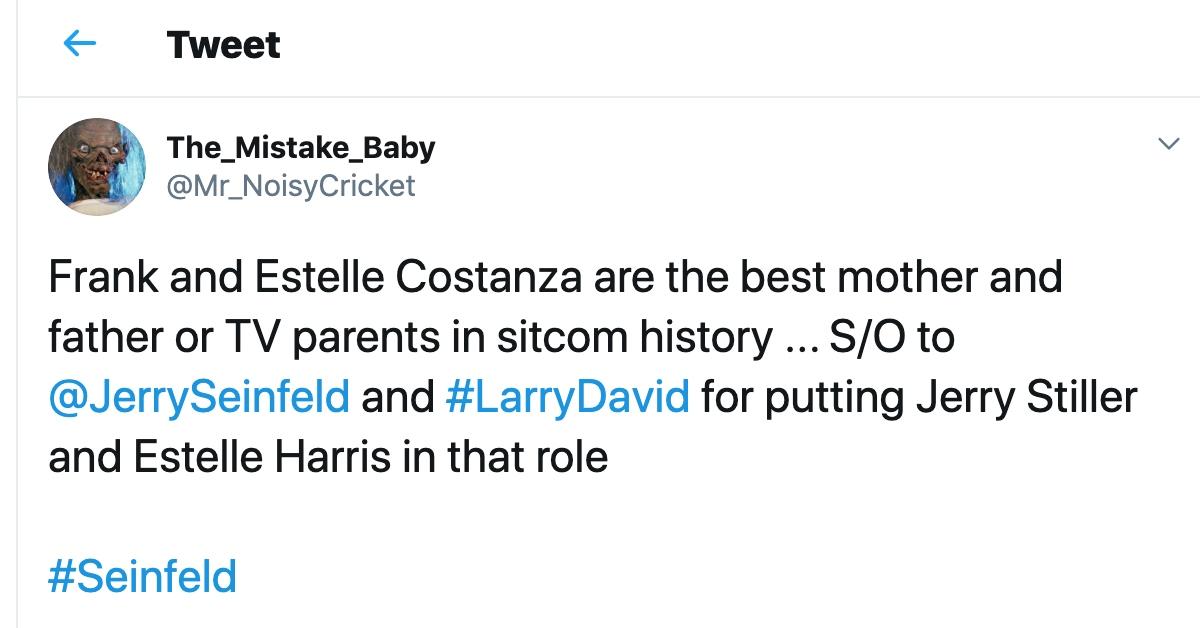 Article continues below advertisement
"Nobody had a past like that! I mean, that poor woman. She lived in that apartment that they got married in with the same furniture and the same husband and one son that was a loser," she said, putting a heavy emphasis on the words "married," "furniture" and "loser," Estelle described in a previous interview with CTV News.
"Frank and Estelle Costanza are the best mother and father or TV parents in sitcom history ... S/O to @JerrySeinfeld and #LarryDavid for putting Jerry Stiller and Estelle Harris in that role," tweeted a fan.
Article continues below advertisement
After 'Seinfeld,' Estelle went on to feature in hit movies like 'Toy Story 4.'
After leaving Seinfeld, Estelle took up a range of new roles as a voice actress. Her iconic, high-pitched shrill and her incredible ability to play around with nasal tones made her a highly-coveted star. In the past few years alone, she landed roles in hit movies like the 2019 Toy Story 4.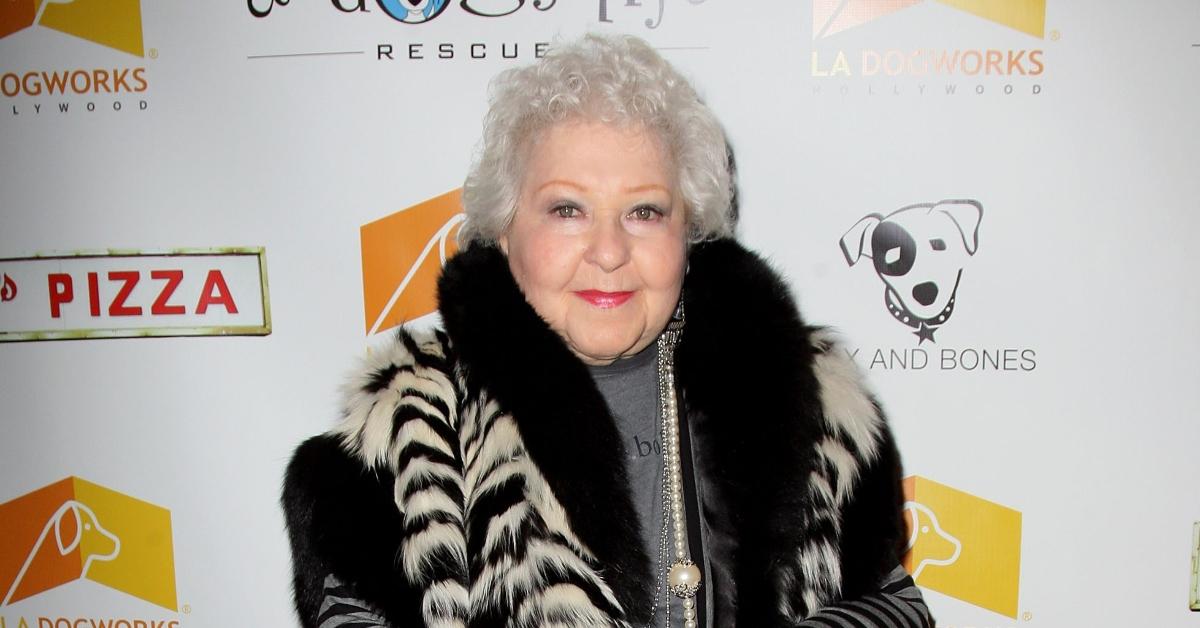 Article continues below advertisement
What's more, she also appeared in TV shows like Jake and the Never Land Pirates, Fanboy & Chum Chum, or The Looney Tunes Show. Although the actress is slowly approaching 93, she is still actively seeking out new roles on a regular basis.
Although Estelle had to undergo minor surgery in October 2013 after the doctors discovered potentially malignant cells in her nose, the incident hasn't stopped her from making public appearances and attending red carpet events.
According to the latest news, she is in good health — and she hasn't had any health difficulties since 2013.