Jerry Seinfeld Says His Kids Find Him Funny... Most of the Time
Jerry Seinfeld and his wife Jessica have three kids together: Sascha, Julian, and Shepherd. Jerry's kids don't hold back when one of his jokes fail.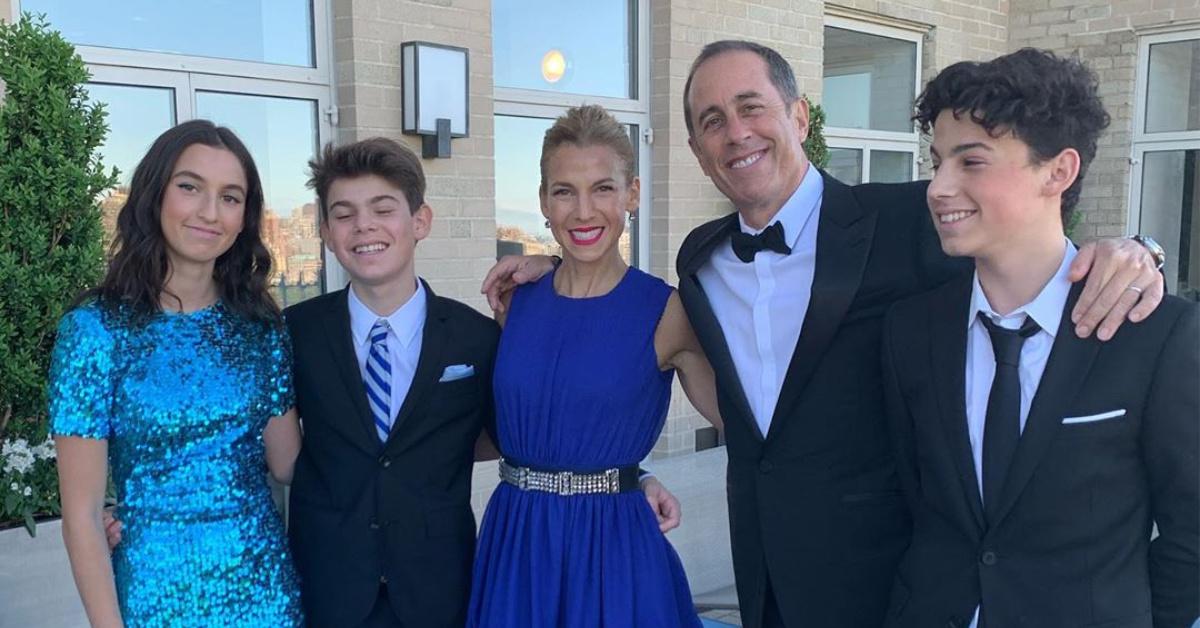 In the show Seinfeld, the character of Jerry Seinfeld never seemed to be super into the idea of settling down and having kids. Then again, Seinfeld has been off the air for more than 20 years (sorry for making you feel old), so you've got to figure that Jerry eventually decided to start a family — after that pesky prison sentence, that is.
Article continues below advertisement
The real-life Jerry actually got married shortly after the show's finale aired, and he and his wife have three kids together. What are Jerry Seinfeld's kids up to now?
Article continues below advertisement
What's the deal with Jerry Seinfeld's kids now?
Jerry and his wife Jessica have three kids: a 19-year-old daughter named Sascha, a 17-year-old son named Julian, and a 14-year-old son named Shepherd. With three teenagers in the family, we're guessing that the Seinfeld family home is basically the complete opposite of "a show about nothing."
Back in August of 2019, Sascha struck out for college. According to her Instagram bio, it looks like she's attending Duke University. Unfortunately, Sascha's first year out of the nest was made more complicated due to the COVID-19 pandemic. Judging by this (very hilarious) set of photos that Jessica posted to Instagram, Sascha is back home with her family for the time being:
Article continues below advertisement
Jerry Seinfeld's kids have inherited his sense of humor.
In a recent interview with WNYC, Jerry revealed that Sascha, Julian, and Shepherd do not cut him any slack when it comes to keeping his comedy chops up to par. He said that they do find him funny, "but if I'm not, which occasionally, of course, humor is a very hit and miss business, as we know. And when I'm not, believe me, they will take me out at the knees. They will. They'll look at me and just go, 'That's it? That's all you got?'"
Article continues below advertisement
But it's not like Jerry lets the kids off easy, either. When his son complained about not being able to study because "the wind was howling," Jerry let him have it: "I said, 'We can't say things like that.' If you're going to complain — my whole act is, of course, constant complaining — but you have to find something amusing in that complaint. Otherwise, keep your mouth shut. I'm very hard on my family as far as being entertaining. You know, at my dinner table, you're supposed to be funny."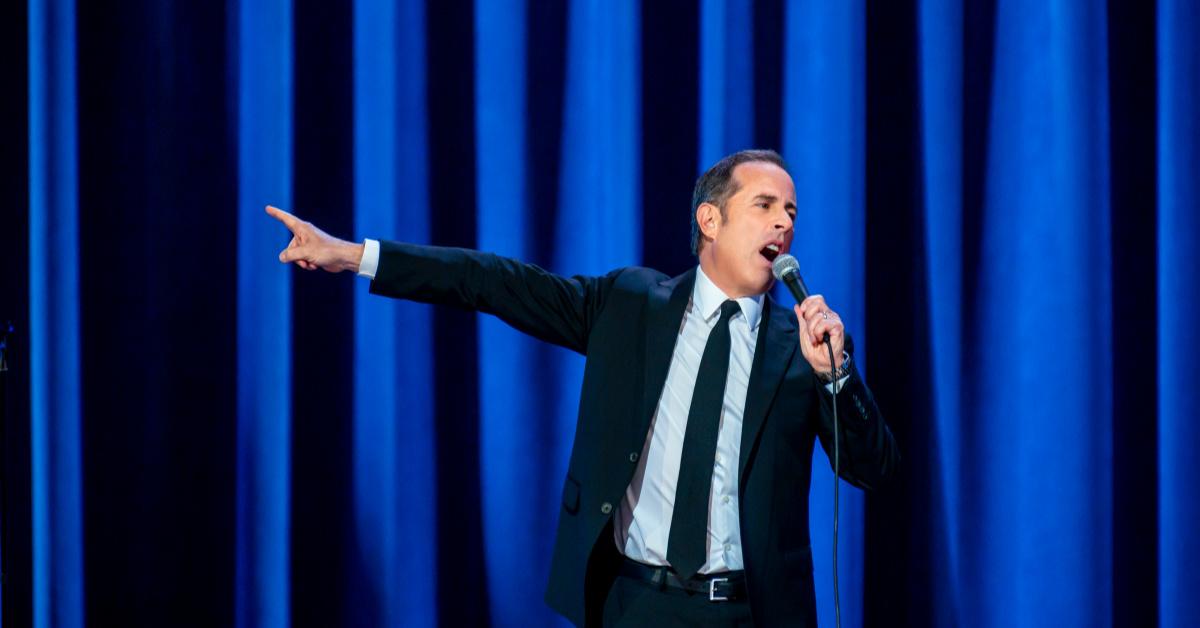 Article continues below advertisement
We wonder whether the kids will be watching Jerry Seinfeld's Netflix special.
For the first time in 22 years, Jerry has a new original standup special. It's called 23 Hours to Kill and it's available to stream on Netflix now. If you're looking for ways to sharpen your own complaining game, watching that special is probably a good place to start.
With the whole Seinfeld family staying home together, we have to assume they might watch the special together, right? Here's hoping Jerry's funny enough in it to impress the kids.