"I'm Wasting Company Resources" — Employee Forced to Work in Empty Office, Everyone Else is Remote
An office employee showed what it's like being the only person in the company required to work on site while everyone else is working from home.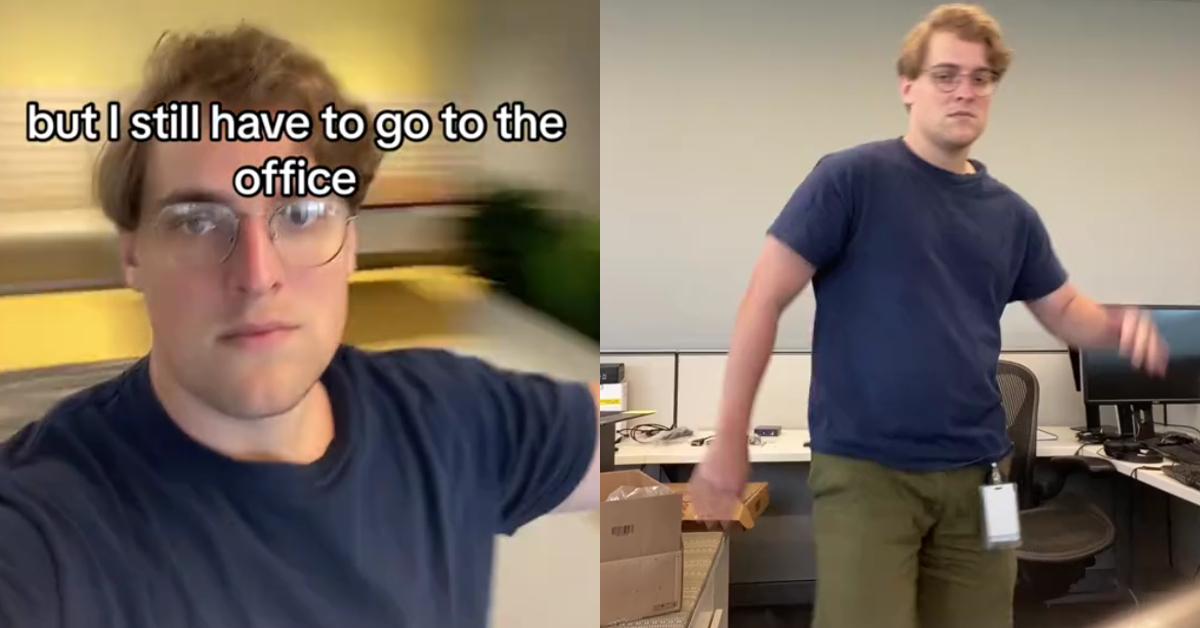 There's a war going on in corporate America: there are throngs of employees who, after having that taste of the sweet work-from-home life where they get to use their own kitchen whenever they like and take fat dumps on their own toilets wiping with their own toilet paper are now lamenting that some of their management teams are expecting them to come back into the office.
Article continues below advertisement
They aren't fond of the morning commute. They aren't fond of the fact that they can't just roll out of bed a few minutes before having to officially clock in. They're not happy about having to shell out the additional money for mass transit passes or gas, tolls and maintenance on their vehicles.
They're certainly not happy about missing out on hours of their lives getting stuck in rush hour morning and late-afternoon traffic and they're probably not too thrilled about the lack of productivity, in many industries, that purportedly comes about from working in an office environment for the majority of the tasks that they need to complete, either.
Article continues below advertisement
It's safe to assume that TikToker @gmastuff is one of those employees who's left wondering just why in the heck they've been called into the corporate office when they could much more easily be doing their jobs from the solace of their own domicile.
Especially because they were, quite literally, the only person actually working in the office on one particular day.
Article continues below advertisement
They recorded what this experience was like in a viral TikTok that's garnered nearly 1 million views on the popular social media platform. @gmastuff writes in a series of text overlays in the video: "I work in a place where everyone else works from home," opens up the video.
The text is superimposed over a short snippet of him dancing in front of the camera before it quickly transitions to him showing off a completely desolate office. He stares into the camera as he spins the lens around to show just how empty the place is: "but I still have to go to the office," he writes.
Article continues below advertisement
"I could easily complete all my tasks working from home," he writes as he records himself booking it at full speed down an empty hallway.
In the next portion of the video, he highlights just how much of a waste of time and "company resources" it is to keep him in the office.

Article continues below advertisement
@gmastuff stands in front of a digital presentation board in a conference room, speaking to nobody. The overlay in this section of his video reads: "but instead I'm here and I'm wasting company resources"
The subject of the presentation that he's going on about in this imaginary meeting to no one? "How to get fired for making a TikTok Part 1: there's cameras everywhere"
Article continues below advertisement
Commenters who saw his video also thought that keeping an entire office open just for a single employee to use: "I'm dying to know how much they spend on keeping the building maintained just for YOU," one person wrote.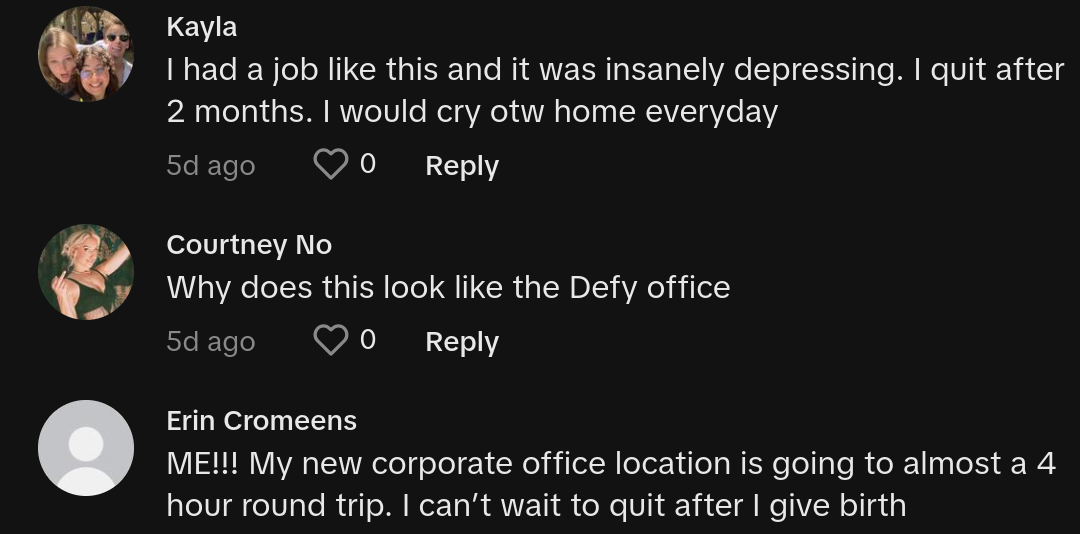 Article continues below advertisement
While someone else suggested some inventive ways for him to pass the time: "Take advantage. Since they need you there make a mega desk"
And then another individual recommended a way for them to make the most out of their situation: if no one else is working in the office space, why not turn the entire area into their home?
Article continues below advertisement
"If no one else comes in... maybe just move in. New free apartment," they suggested.
Judging from responses from other people, however, it would seem that this is a pretty common occurrence: "my friend moved to a dif city for this new job, got there and is the only person in the office"

Article continues below advertisement
In fact, there are some sources that say remote workers tend to work longer hours as a result of their out-of-office status, like these pieces from The Hill and Business News Daily indicate.