Mom Tells off Racist Woman for Bashing Her Daughter's "Terrible-Smelling" School Lunch
A woman revealed that one of her daughter's classmates' mom told her to pack her kid something else for lunch because it was bothering her son.
We don't know about you, but we desperately want "mom-bashing" to go away forever. Sure, it's easy to judge other mothers on how they parent their kids, but if the child's basic needs have been met, there's no need to worry. Sadly, some moms just can't keep their mouths shut, including this woman in the "Am I the A------" (AITA) subreddit.
Article continues below advertisement
The original poster, who goes by the handle u/Pastel-Clouds-808, revealed that her daughter's classmate's mom told her to pack the girl something else for lunch because the food had been bothering her son. She wasn't having any of it, so she told the boy's mom "f--- off" about what she puts in her daughter's lunch. OK, yes queen!
Read on for more details. Plus, stick around to hear what social media has to say.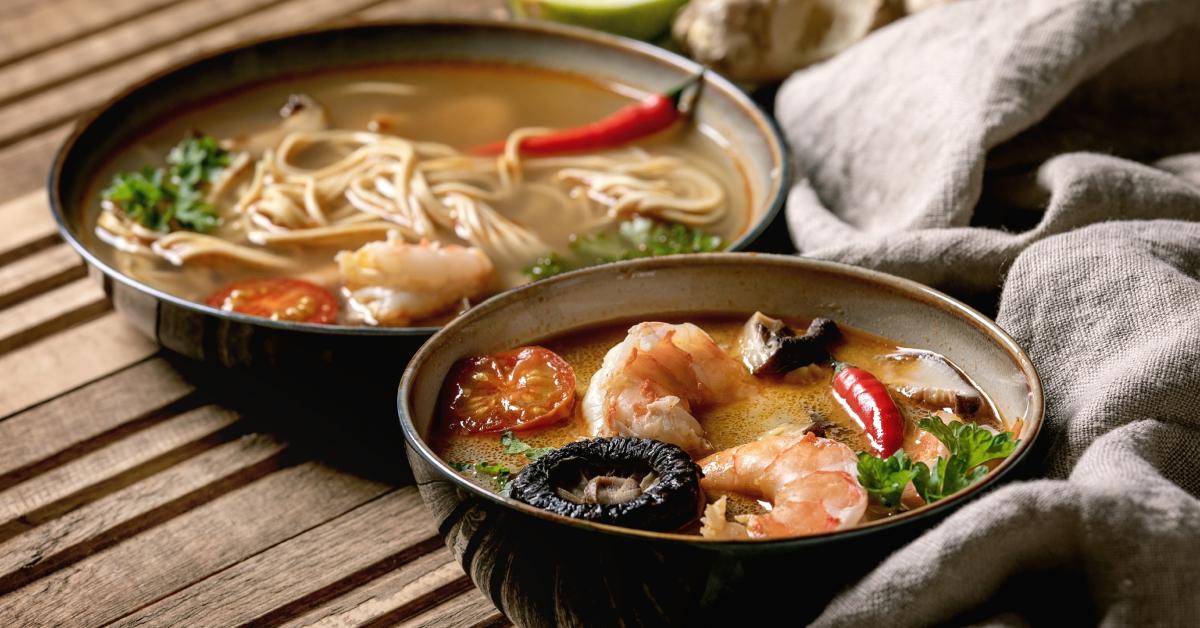 Article continues below advertisement
A mom told off a woman who complained about her daughter's lunch.
The OP provided some context, revealing that she regularly cooks Asian foods. She often lets her daughter, Lily, take leftovers for lunch, and it's never been an issue — until now.
After school one day, the OP let her little girl play for a bit. While the OP was standing off to the side, another mom, "Debra," approached her on the playground and demanded she pack Lily something else for lunch because the food she'd been making started to bother her son. Um, what does this even mean?!
Article continues below advertisement

The OP asked how the food bothered him, and Debra explained that her son was complaining nonstop about Lily's lunches "smelling terrible." She said her son thought the food was "disgusting," adding that he didn't eat much of his lunch because he was "so grossed out."
Article continues below advertisement
The OP understood completely but she told Debra her son could sit somewhere else if he didn't want to be near her daughter's lunch. Debra blew up on the OP, telling her, "My son shouldn't have to put up with whatever c--- you make your daughter bring to school. It's disgusting!"
Debra then started making "vaguely racist complaints," so by that point, the OP was fed up.
"Listen, I understand your son might not like my daughter's food, but he can very easily just not sit next to her. I'm not changing what's in my daughter's lunches because you and your kid don't want to exist near Asian food. F--- off," she told Debra, who angrily stormed off with her son.
Article continues below advertisement
Redditors agreed that the OP handled the situation perfectly.
The now-viral post received over 2,900 comments from Redditors who agreed that Debra was in the wrong.
"F--- off was the nicest thing you could have said to her," reads the top comment.
One person agreed, writing, "Definitely this, but I would also make a point of emailing the school or speaking to the teacher to request the boy not be put anywhere near her daughter because of his mother's racist request."
Article continues below advertisement
"Setting a firm boundary with a colorful exclamation usually does a wonderful job in preventing a busybody parent from bothering you in the future," a second Reddit user shared.
Another user pointed out, "It's none of their business what your daughter eats for lunch — it's not like you're forcing her kid to eat it." Exactly, this is what we thought too!
Article continues below advertisement
"And even without the racism, it's [extremely rude] to assert that the food that someone else is enjoying is 'disgusting,'" a fourth user added, and we couldn't agree more.
Someone else commented, "Debra's son is going to have to learn that things he doesn't like exist and will continue to exist no matter how he feels about them." That's very, very true.
What do you think? Was the OP right for telling Debra to f--- off, or was she too harsh? Let us know!