Husband Catches Wife in "Emotional Affair" With Gaming Friend, She Calls Him "Unfair" for Wanting Her to Cut Contact
A woman had an emotional affair with one of her gaming friends, and when her husband told her to cut contact, she said he was being "unfair."
Although some think they're harmless, emotional affairs can absolutely wreak havoc on marriages. The bond a person forms with someone other than their spouse threatens and hurts the relationship. However, many couples try to work through it and reconcile, including this pair in the popular "Am I the A------" (AITA) subreddit.
Article continues below advertisement
The original poster, who goes by the handle u/Left_Plate_5718, said that he caught his wife having an emotional affair with her gaming friend. When he told her to stop contacting her friend, she said he wasn't "being fair" about it.
Read on for more details. Plus, stick around to hear what social media has to say.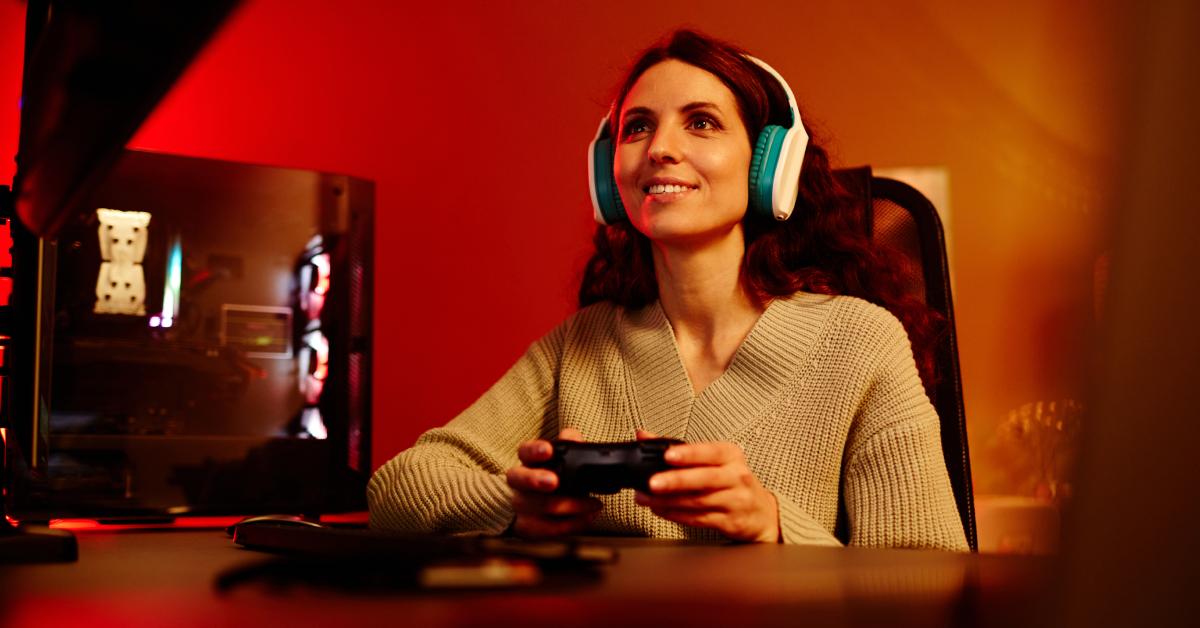 Article continues below advertisement
A husband caught his wife having an emotional affair with her gaming friend.
The OP revealed that he and his wife have been married for nearly two years, adding that they also have an 11-month-old daughter. He claimed that about a month after the birth of their daughter, he started to see a change in his and his wife's relationship. She became "more withdrawn" and "increasingly distant," even rejecting his affection.
At the same time, the OP's wife was spending a significant amount of her maternity leave playing video games with a group of online friends (most of whom are men) that she's known for a few years. The OP knows them all, so it's never been a problem — but he felt they were becoming his wife's top priority. Plus, there was one guy that she was talking to a lot, which made the OP uncomfortable.
Article continues below advertisement

The OP eventually confronted his wife, and she shockingly admitted she lost feelings for him after their daughter was born. Nevertheless, she told him she wanted to make things work and assured him nothing was going on between her and one of her gaming friends — but that was a big fat lie.
Article continues below advertisement
A few weeks later, the OP didn't see a change in their marriage. And so, he checked his wife's messages and found out she was having an emotional affair with someone from the group. The OP confronted her, and at long last, she owned up to it. She said she developed feelings for her gaming friend, noting that she let it "get out of control."
She said she wanted to fix their relationship, as she's worried she'll lose the OP and everything they built together. She apologized, but the OP felt she wasn't telling him the whole truth. However, he said he's willing to try and rebuild their relationship for the sake of their daughter (and because he still loves her).
Article continues below advertisement

The OP told his wife that the only way she could earn his trust back was by cutting contact with her gamer friends. She was taken aback, telling the OP he wasn't "being fair" about this. OK, is she kidding?!
But what's the verdict? Is the OP the AH? Keep scrolling to hear what fellow Redditors have to say!
Article continues below advertisement
Redditors agree that the OP's wife doesn't want to end the affair.
The now-viral post received over 1,400 comments from Redditors who agreed the OP's wife is the AH.
"She doesn't want to cut contact with the person she admits she's got romantic feelings for?" one person said. "That is a natural first step she should take of her own accord, you should not need to ask for it."
A second Redditor agreed, writing, "If she were serious about working things out, she would give up whatever she had to to make this work. It's obvious that her friends are more important than her husband."
Article continues below advertisement
"She's staying with you because you are security," a third user pointed out. "Don't let her use you like that, mate."
Another user commented, "It very much seems like she's playing for time, if it works out with this other person she can leave you, if it doesn't work out with them, you're still there. You come across as the backup. She needs to cut them off entirely, and you should both get into marriage counseling."
"She's the one who cheated, so she has no right to dictate terms," someone else responded. "I'm not sure I would try to make it work, though. If she's lost feelings for you, then it sounds like that is that."