Dad Puts on Spanish Movies to Trick Kids Into Thinking They're Too Tired to Understand
A man revealed that he tricks his kids into taking naps by putting on Spanish movies and making them think they're too tired to understand.
Some believe having children is the greatest gift they can receive, but have they ever thought about having a kid who won't nap? It's extremely frustrating. They scream and throw massive tantrums (tell-tale signs of tiredness), but refuse to sleep. If you're struggling with your child's naps, don't fret because a dad on social media is here to help you!
Article continues below advertisement
In August 2020, TikTok creator Jeremy Littel (@jeremy_littel) shared the hilarious method he uses to trick his kids into taking naps — and it involves Spanish movies. If you're as curious as we are, read on to learn more!
Plus, stick around to hear what the internet had to say about his "genius" prank.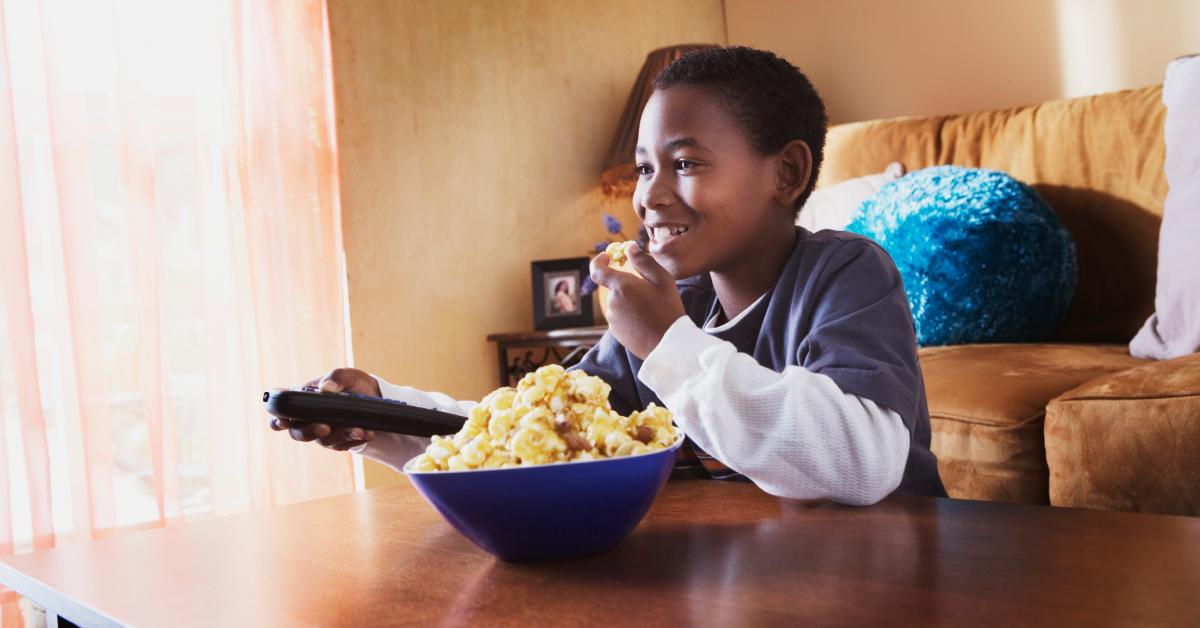 Article continues below advertisement
This dad tricks his kids into taking naps by putting on Spanish movies.
"Sometimes I like to turn on movies that are in Spanish, and then my kids look at me all confused," Jeremy hilariously said, adding that they "wonder why they can't understand it." In response to their confusion, Jeremy tells them, "Well, I don't know why, but you're probably just tired, and you need to take a nap."
Then, when they wake up from their naps, Jeremy puts on the English version of that same movie — and his kids think they're all better. By the end of the clip, Jeremy couldn't keep it together any longer. He burst out laughing, seemingly thinking about how this silly method successfully tricked his kids into napping.
Article continues below advertisement
The viral video, which was posted on Aug. 4, 2020, has more than 21.1 million views and over 36,000 comments from many fellow TikTokers praising Jeremy's clever parenting.
Article continues below advertisement
"Why didn't I ever think of that? Genius," one user said, while a second person wrote, "This is just parenting advice."
Another user penned, "Now this is brilliant."
"The exact definition of doing a good evil," added a fourth TikTok user.
Someone else kindly commented, "You are the best dad ever, and we are all very proud of you."
"I was so tired once while watching TV [that] it took a solid 40 minutes for me to realize it was not in English," a TikTok user hilariously shared. Honestly, that makes a lot of sense.
Article continues below advertisement

Many young people (including us) agreed that they'll try Jeremy's method when they have kids.
"I am sooo going to try this when I grow up," one TikTok user revealed.
A second person joked, "I am going to be a great dad when I grow up, thanks to you."
"No stop, because I already see myself doing this to my future children," said another TikToker.
Article continues below advertisement
On the other hand, some TikTokers weren't too happy with Jeremy's prank.
"This is... pure evil," one person commented, while someone else called Jeremy a "menace to society."
Another user pointed out, "That's just messed up."

Article continues below advertisement
A fourth TikToker pointed out, "All fun and games until they have to take Spanish in middle/high school, and they fail because they're always tired in class"
"He's a mean one, Mr. Grinch," commented another TikTok user.
In fairness, when it comes to raising kids, occasionally parents have to get a little creative and this dad certainly figured out what works for his kids.
What do you think? Will you try this with your kids one day, or is it too harsh? Let us know!