7th Grade Teacher Says Most of His Students Are Way Behind, Have "4th Grade" Skills
In a viral video, a teacher discussed how many schools are passing students on to the next grade without their being ready. Kids are way behind.
We all know the global COVID-19 pandemic changed most of us forever. At the height of the health crisis, the world as we knew it shut down, forcing those in the workforce and pursuing their educational goals to pivot quickly.
The changes in the public school system were significant for adults and children. Parents of children in grades K-12 became their children's teachers, although many of them had no previous teaching experience.
Article continues below advertisement
Consequently, the lack of skills was reportedly abundantly clear once the government approved of students returning to the classroom. According to one seventh-grade teacher, today's students are way behind, and no adults seem to be doing anything about it.
Keep scrolling to see the teacher's entire TikTok rant — and stick around to see what the parent of one of his students did after seeing the video!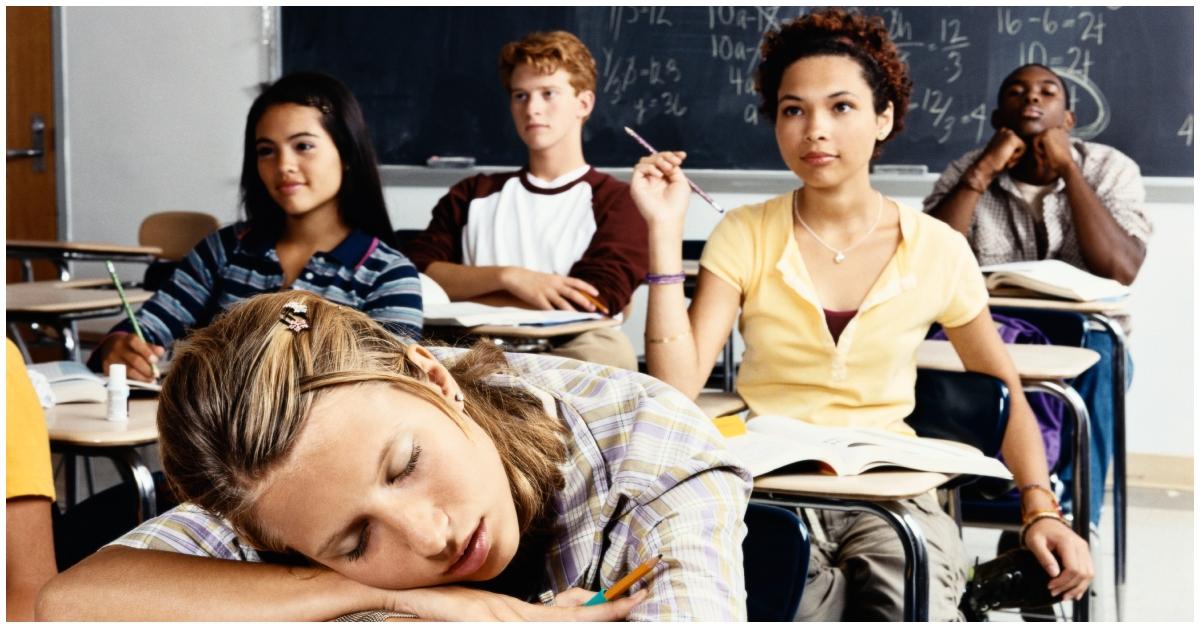 Article continues below advertisement
A teacher explained on TikTok that his middle schoolers perform at the "fourth-grade level."
In 2015, President Barack Obama signed the Every Student Succeeds Act in Congress. The Every Student Succeeds Act replaced the controversial No Child Left Behind Act, which required schools in the U.S. to administer standardized testing to students of all grade levels. The law lasted from 2001 until 2015 and was controversial for how it presented improvements to schools with lower-than-average test scores.
While No Child Left Behind has been over for quite some time now, the repercussions of its being overturned are still affecting children today since the Every Student Succeeds Act allows students to pass on to another grade even if their test scores aren't up to par.
Article continues below advertisement
In September 2023, TikTok user QBSkiiii (@qbthedon) posted a short video that addressed adults who may not be aware of how challenging it is for teachers of students who aren't excelling where they need to be. QBSkiiii teaches seventh grade at an Atlanta middle school and said the kids are, in fact, not all right.
Article continues below advertisement
During his video, the teacher wondered why "they aren't stressing to y'all how bad it is" for students in their post-pandemic schools. Although the TikToker knows the world is behind because of the COVID-19 pandemic, he said the students are in real trouble.
QBSkiiii told his audience that many of his students are "still performing on the fourth-grade level," yet the school's administrators continue "passing them on." The teacher said he could distribute as many "zeros" as he wished, but the students still moved to the next grade even though they knew the child didn't have the required skills.
Article continues below advertisement
QBSkiiii continued stating he's "being nice" by saying some of his students are reading at a fourth-grade level. In reality, he said he has students at "first, second, and third-grade levels" moving up to the seventh grade, stating in the video, "I could probably count on one hand how many kids are performing on a grade level."
Article continues below advertisement
TikTok and Twitter commenters had plenty to say about the teacher's rant.
The teacher noted that the students being passed on to another grade despite not being fully equipped for their next grade are supposed to be "our future leaders, our future doctors" and "our future nurses." As he looked appalled by his revelation, he ended the video with "please, please."
Article continues below advertisement
Soon after QBSkiiii posted his TikTok, the video went viral on several other social media sites. On Sept. 19, 2023, the TikTok surfaced on Twitter. After user @Southside_Gunn posted the video on his account, QBSkiii received multiple comments about what he said.
Article continues below advertisement
"It's so crazy parents don't even take one hour to help their kids lol," one Twitter user wrote.
"Meanwhile, parents are writing letters to school boards about DoorDash orders, like come on now," another stressed.
While many users could agree that today's students are way behind, a few felt the teacher was wrong for airing out his students' business. But how will there be change if nobody talks about the issues?
Article continues below advertisement
Although I see both sides of the situation, QBSkiiii said in his TikTok that no one talks about students being behind, and someone who interacts with them daily is an excellent firsthand source. People have to speak up and address the issue now, otherwise students and society as a whole will pay the price in the future.
Article continues below advertisement
The teacher made another follow-up video, saying that a parent of one of his students tried to report him for his original video.
In a video posted on Oct. 25, 2023, the teacher said that a parent of one of his students had seen his viral video and decided to call the school to say he was talking about their child.
"How're you going to say I was talking about your child?" the TikToker questioned, noting that he hadn't said anybody's name in his original video. "Why would you say that?"
He went on to challenge the parent, asking if they really thought the school was going to "let me go." At this, he laughed into the camera.
Article continues below advertisement
The first comment under the video reads: "They must've forgotten about the teacher shortage. Like, lady you're luck that's all I said!"
"Working hard to get you fired vs. working with their kids," someone else commented, to which the teacher replied: "Literally! You worried 'bout the wrong thing!"