Hospital Sends Warning About "Fake" Car Seats and Parents Are Freaking Out
Low cost car seats being sold online offer little to no protection for the child during a crash.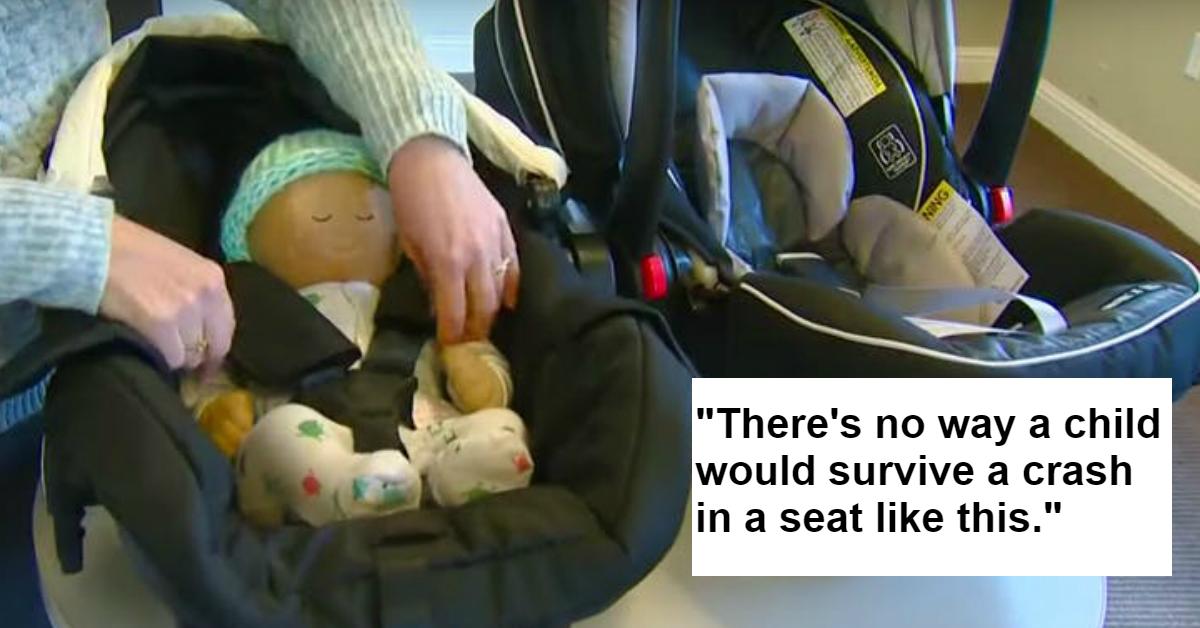 This hospital in Boise, Idaho is cautioning parents about being duped into buying "fake" car seats.
It's a given that every single parent ultimately wants what's best for their child. Companies know this, which explains why the Baby product industry is a booming and ever-growing market. What kind of person would skimp on a product when it comes to keeping their bundle of joy happy and healthy?
Article continues below advertisement
The problem, however, is that a lot of companies know that parents are more than willing to lay their money down for their children, and they end up creating items for your baby that are functionally useless.
This could ultimately have a negative effect not just on your wallet but your overall baby's well being. Why? Because while you're dropping a ton of cash on some products that don't matter, you may ultimately end up looking for cheaper options on things you shouldn't.
Like your child's car seat. While shopping around for strollers and car seats, you might find yourself overwhelmed by some of their prices. Some of the highest rated stroller/car seat combos, like this Uppababy Vista, can run you well over $1,000 after you option it all out.
All of that scratch can get people looking at cheaper, lower cost options, but there's a danger to that: they won't actually protect your baby in the event that an accident does occur.
Article continues below advertisement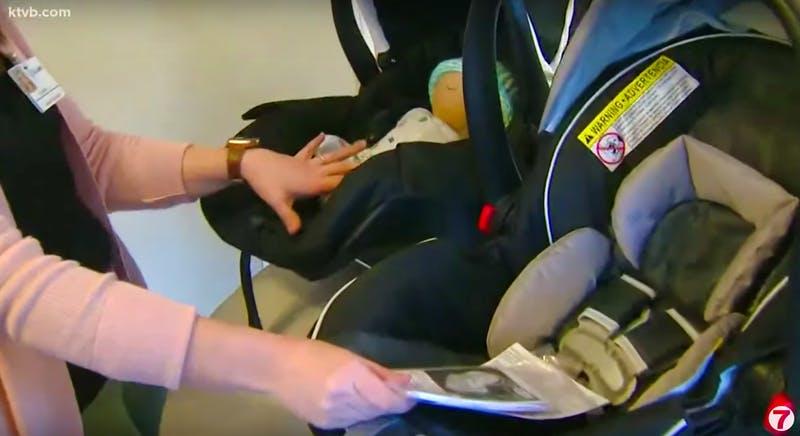 Brittany Joplin, a car seat technician who works for St. Luke's Pediatric Center recently came across two "fake" car seats that aren't just cheap or flimsy knock-offs: they could pose a deadly threat to your baby:
"It's pretty terrifying. There's no way a child would survive a crash in a seat like this," she said in a KTVB segment.
Article continues below advertisement
Joplin investigated the two car seats after hearing reports that the fakes were being touted online at low, low prices. She never encountered any of the fakes herself, until she was inspecting a seat a new mother was planning on taking her infant home in from the hospital. After a cursory inspection, Joplin unfortunately found that the car seat in question was a big-time safety hazard.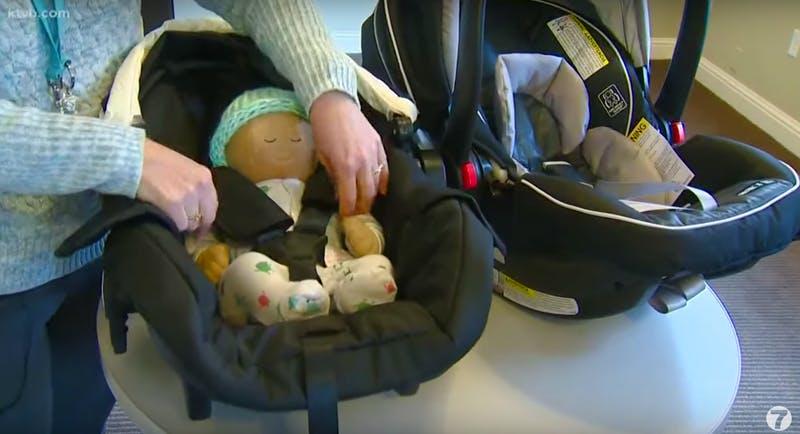 Article continues below advertisement
The first telling sign was that none of the warning stickers or hazard labels that are required by law to be placed on car seats in the US were present. Then there was the question of the seat's build quality: it was downright awful. It was designed all out of cheap plastic, and things only got worse when they tried buckling the dummy infant into the seat.
Joplin said: "All of the seat parts are made of plastic. You can see here the harness doesn't even fit our training baby here properly -- the straps come out from way above its shoulders. There's no chest clip, which is an item on all car seats in the United States."
If someone got into an accident in that thing, the baby would fly out of the harness or be pierced by the cheap plastic that did nothing for shock absorbency.
Article continues below advertisement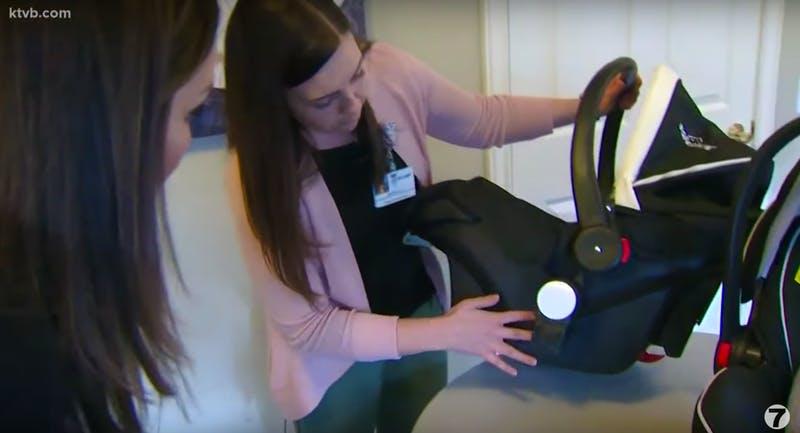 Joplin squeezed the plastic of the car seat and commented on its poor build quality:
"I can also squeeze the thin plastic to where it looks like it can easily snap or break under even the lightest crash force."
The mother told Joplin that she received the car seat as a gift from a family member. They purchased it through a retailer on Amazon.
Article continues below advertisement
So how does one tell if a car seat is the real deal and tested to actually keep your baby as safe as possible in the event of a car crash? Well there are some obvious ones: warning stickers are the first good indicator, and the date that the car seat was manufactured should be mentioned on the sticker as well.
Pieces of the harness will be made out of metal (the seat belt portion), as well, and never just all plastic. There also has to always, always, always be a harness that goes over the chest. If there's no chest strap, then it's pretty much useless.
Article continues below advertisement
Joplin encountered another car seat a new mom brought to her to ensure she was installing it properly in her car. Joplin found that while it was a different model, it still lacked all of the necessary safety requirements real car seats are outfitted with.
You should also look to ensure that the labels on the car seat are in proper, grammatically sound English. If they're not, chances are they're a fake or don't line up with official safety requirements.
"If the English used to explain the car seat or any features is jumbled or doesn't use proper grammar, it's another big red flag that it's likely not a legitimate car seat," Joplin said.
You should also be wary of buying no name brands online: for items like car seats it's probably best to go in person to a retailer so you can physically inspect it yourself.
If you're unsure as to whether or not you're currently rocking a real car seat, you could get it checked using a resource that specializes in stuff like this. SafeKids is a good one.
Article continues below advertisement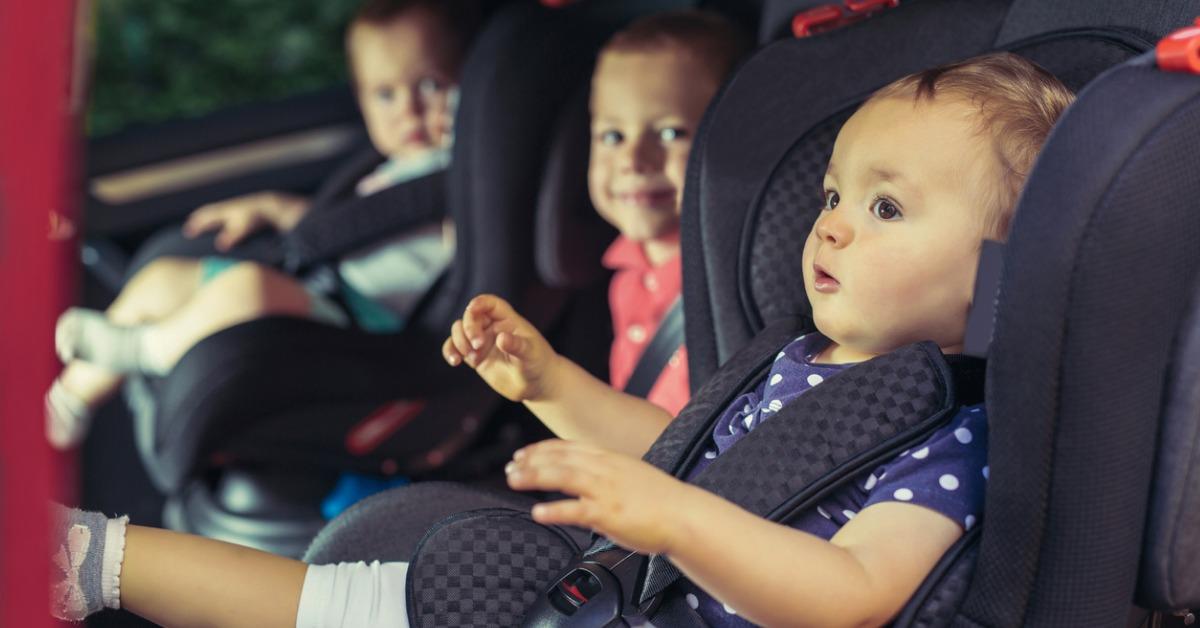 It's also important to install your car seat the right way, making sure the back seat buckles are placed correctly on the clips under the seat cushion, in addition to strapping them in with not only their seat belts, but the ones provided in the car is important.
Article continues below advertisement
Now people my age might hearken back to the days of car seats and booster chairs not being a necessity. "We rolled around in the back of a station wagon and we were fine!" Yeah, maybe you were, but the numbers don't lie: car seats can reduce a child's risk of fatality by up to 71% when installed properly. You don't want to mess with stuff like that.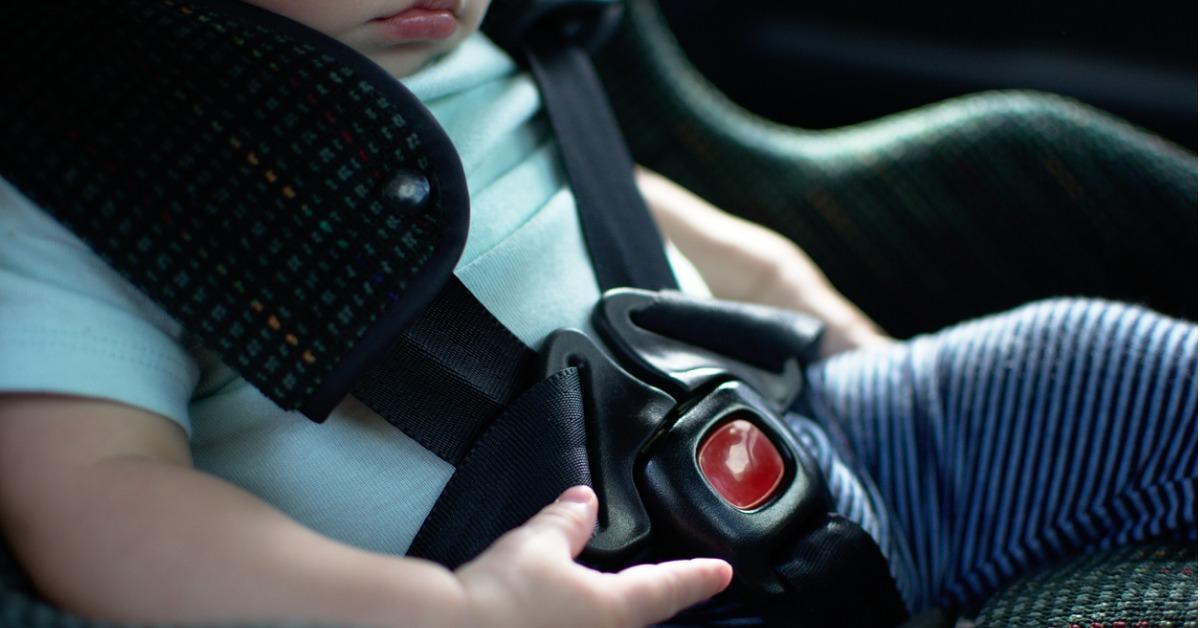 Article continues below advertisement
According to SafeKids, even when your child is older, as much as they might want to ride up front, it's probably best to keep them in the back seat for safety purposes.
The back seat is the best. It is the safest place to ride for all children under age 13. Not all cars allow for a car seat in every place that has a seat belt. Check your car owner manual to see where you can put a car seat.
Be wary of toys in the car. Choose toys that are soft and will not hurt your child in a crash. Secure any loose objects in the car.
Wear your seat belt. We know that when adults wear seat belts, kids wear seat belts. So be a good example and buckle up for every ride. Be sure everyone in the vehicle buckles up, too.
Never leave your child alone in a car, even for a minute. Learn more about preventing heatstroke.
Now that you're all sufficiently freaked out, if you have kids, do yourself a favor and double check your car seat. Also, don't let them wear coats when they're in them either! They can slide out of them in the case of an accident. You'd think that extra bulk would be good, but it isn't. After they warm up in the car, make sure to take them off.