Here's Why Some Twitter Users Are Demanding an End to Fancams
It's not the first time #fancamsareoverparty started trending. Here's the meaning behind fancams and why some people are demanding their end.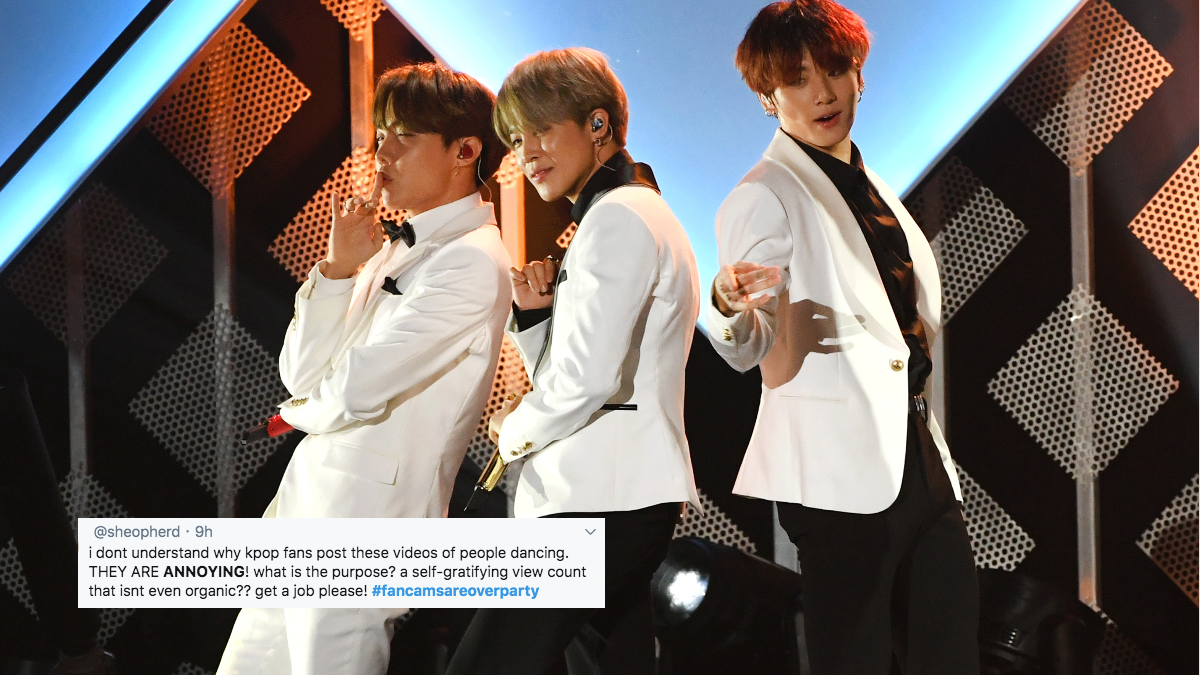 You're in a heated Twitter debate. The thread is getting longer and longer, tons of new voices are chiming in, and it seems like the argument is going to go on forever. You scroll through the other replies on the thread, seeing some agreeing with you and others agreeing with the original poster. Then, all of a sudden, you see a short video of BTS dancing in the middle of everything.
Article continues below advertisement
You just witnessed a fancam. What's the meaning behind the video? Here's why the craze got started and why Twitter users are demanding that it comes to an end.
Article continues below advertisement
What's the meaning of fancams? They aren't new but they have a new use.
Back in 2010, the only definition of fancam on Urban Dictionary was "footage of a celebrity taken by a fan. Most likely to be of low quality." You could find videos on YouTube that fit that definition fairly easily. Virtually any video taken at a concert fit the bill.
But, even by 2010, the definition was starting to change. The earliest mentions of fancams on Twitter came back in 2008, but, in 2009, the mentions started evolving, focusing mainly on videos of K-pop stars.
Article continues below advertisement
By 2019, there were thousands of fancams of K-pop celebrities on the social media site and they were used in a different way than simply just posting tweets about them. They were used as replies on Twitter threads, usually to up the views of their video but also to spread their favorite stars. The original tweet they were replying to usually has nothing to do with K-pop.
Article continues below advertisement
Some Twitter users aren't fans of the craze or are asking it to change.
It's not uncommon for #fancamsareoverparty to start trending on Twitter. It's typically started by people calling the trend "annoying" or saying that it's not even legal due to the fact that many fancams aren't even taken by fans. They're often just short clips taken from videos released by the stars themselves or content taken by other people.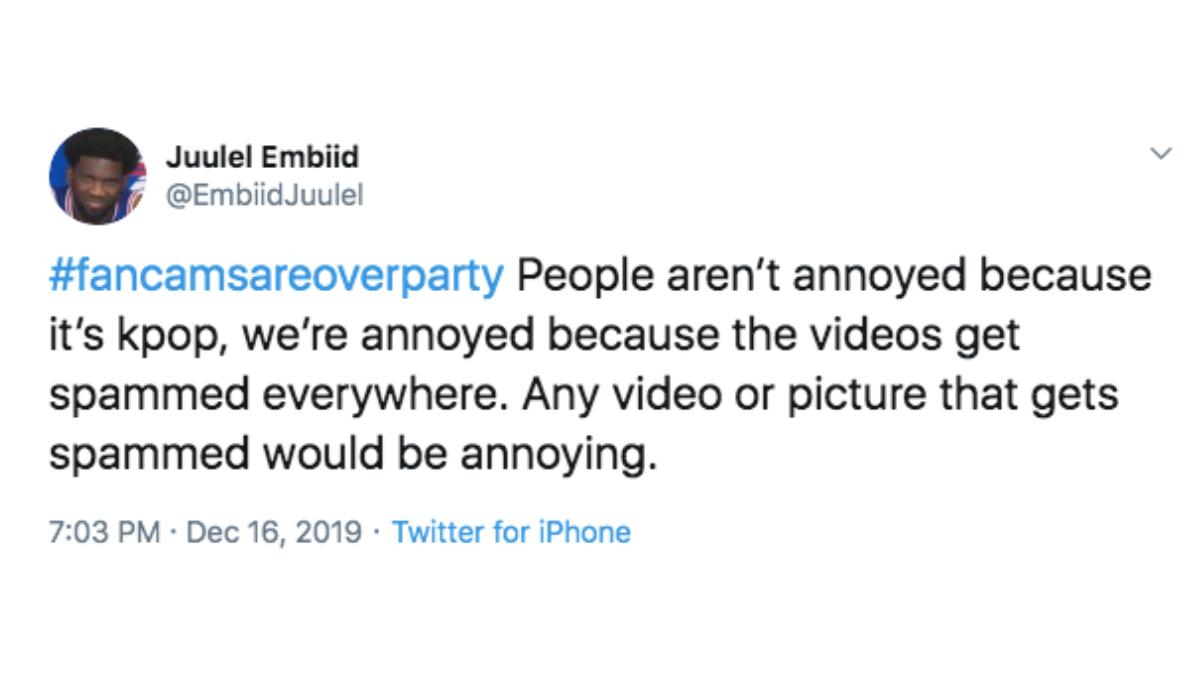 Article continues below advertisement
But the fact that people are mad about the videos popping up everywhere isn't the real reason why the hashtag started trending. Users who complained about fancams quickly discovered, as many others have found, that if you come for K-pop culture, stans of the stars won't go down without a fight.
Many K-pop fans began co-opting the hashtag, posting similar sentiments as those who complained by saying that the trend was annoying. They then posted a fancam underneath the caption. And it's not just K-pop fans who are responding to the call. Fans of Ariana Grande, Jennifer Lawrence, and even Fortnite took the hashtag as a challenge.
Article continues below advertisement
We think it's safe to say that fancams are more likely not actually over and, if anything, #fancamsareoverparty is just inspiring more stans to spread their fancams even further. Don't be surprised if your next tweet, or your next hundred tweets, end up with more than a few videos showing up in the reply thread.