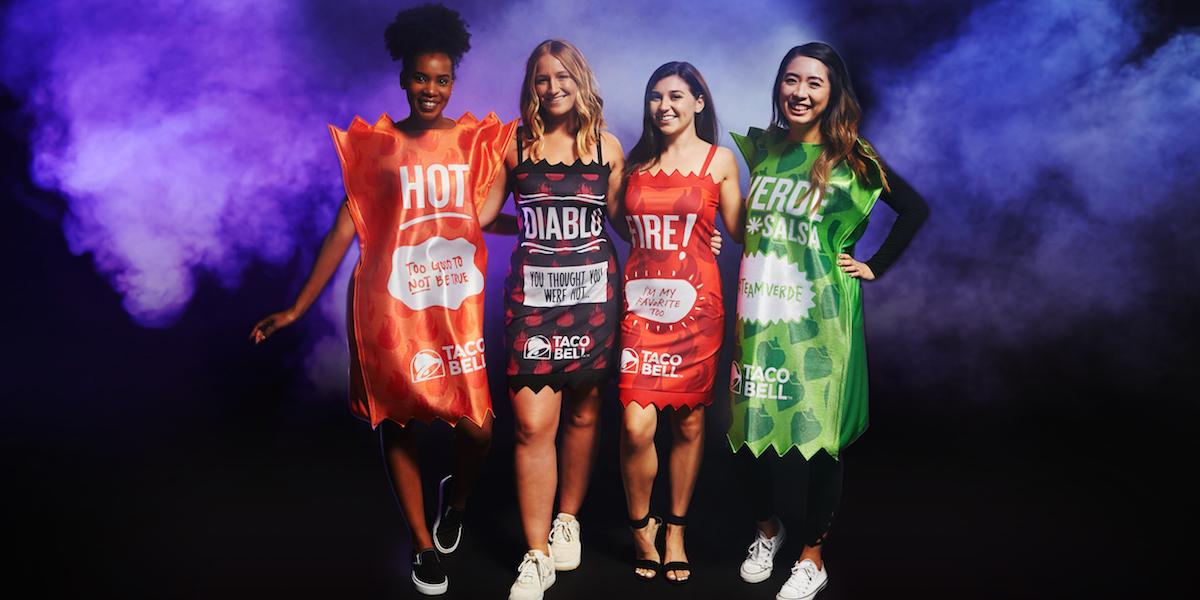 How to Dress Up Like Your Fave Fast Food Items, Inspired by Taco Bell's Costumes
Taco Bell's Hot Sauce Packet costumes have gone viral amongst Tex Mex enthusiasts and hungry Halloween fanatics alike. For $39.99 you can dress up as your fave sauce, for $44.99 you can be a Cheesy Gordita Crunch, and for $24.99 you can snag a seven-layer burrito costume for a baby. It's a foodie's dream.
Since you are what you eat, though, finding a fast food costume that accurately portrays your diet is vital. So here are five fast food Halloween costume ideas that are bound to tickle your fancy.
These fast food Halloween costumes are *almost* good enough to eat.
Article continues below advertisement