Morgan Is Basically Cracking Skulls and Taking Names on 'Fear the Walking Dead' (SPOILERS)
In the first few episodes of 'Fear the Walking Dead' Season 6, Morgan's eyes were red, leading to concern about his safety and future on the show.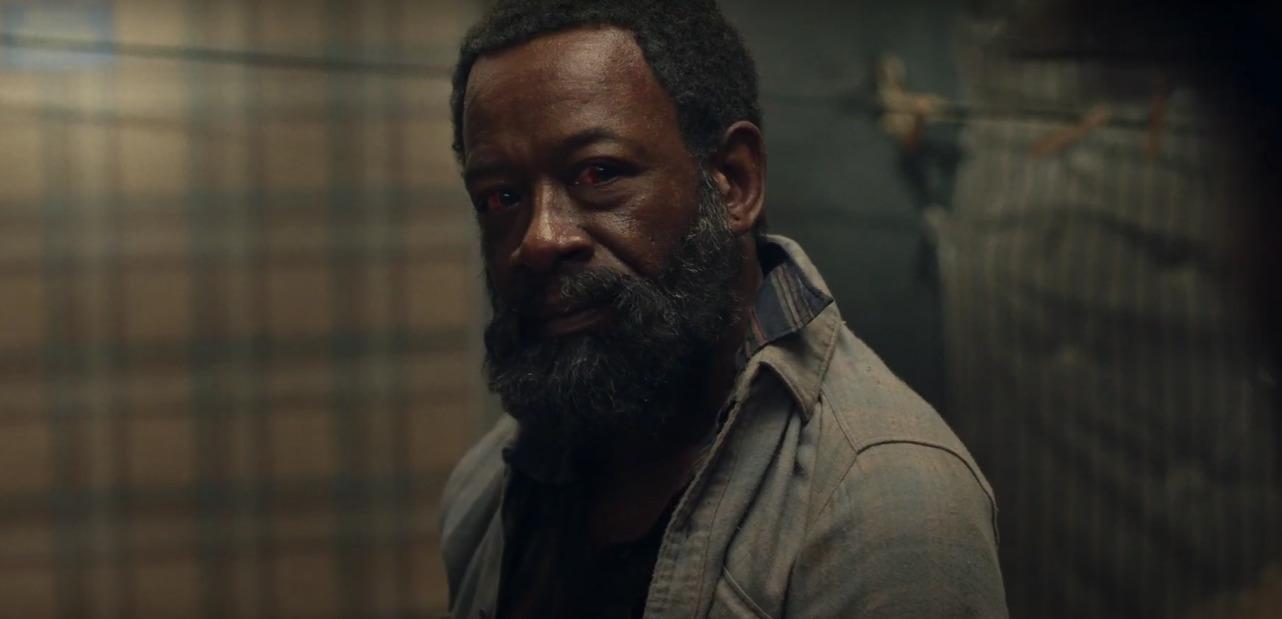 Spoiler Alert: This article contains spoilers for Fear the Walking Dead Season 6.
At the end of Fear the Walking Dead Season 5, Morgan (Lennie James) was left for dead after Virginia (Colby Minifie) shot and attempted to kill him. In her eyes, he had served his purpose and she no longer needed him for the grand future she saw for the rest of the survivors. Then, the promos and posters for Season 6 featured the emotionless face of Morgan with blood red eyes and fans were immediately concerned.
Article continues below advertisement
The first few shots of Morgan in Season 6 also showed him with red spots where the whites of his eyes should be. And, suddenly, the dead didn't find him so appetizing. Some viewers thought it meant he was dying and decaying himself, and that his eyes were the first signs of him turning. But then, the red spots were gone and Morgan is now on the hunt to stop Virginia and everything she stands for.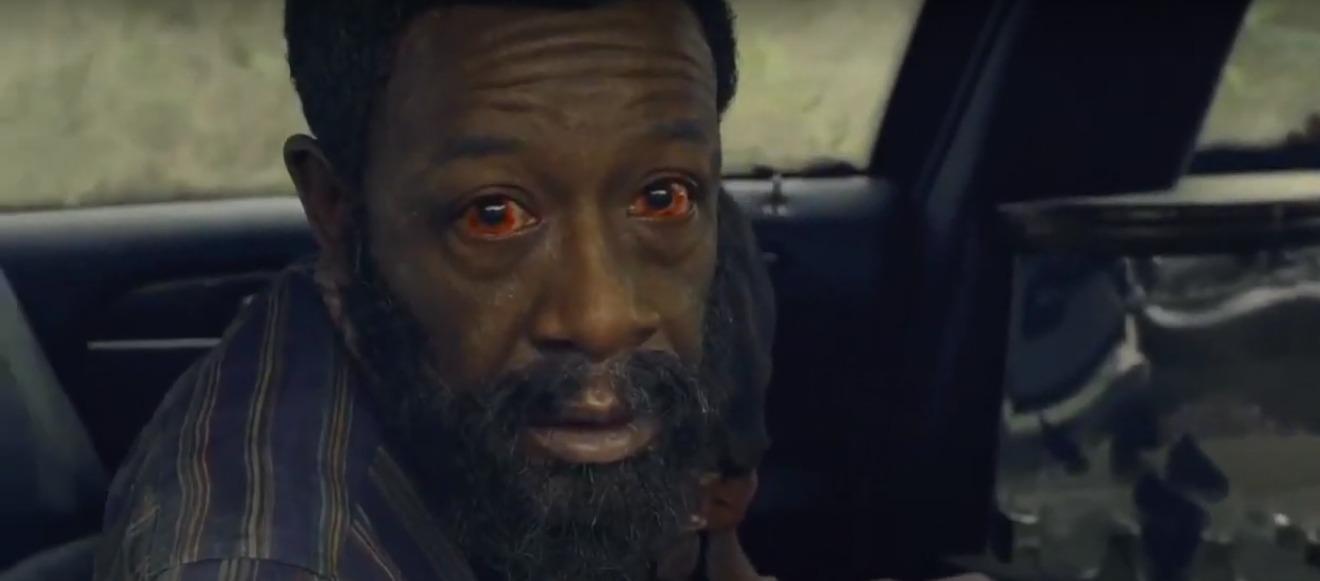 Article continues below advertisement
But why were Morgan's eyes red on 'Fear the Walking Dead'?
Morgan had a gunshot wound on his shoulder that was infected and it wasn't until he allowed a genuinely kind stranger (which is hard to come by in the post-apocalyptic world, by the way) to treat it that he started to get better. Slowly, his eyes returned to their normal color, but the reason for the change might have been because of the gun Virginia initially used to try and kill him.
After she shot him in the shoulder, she grabbed another gun to shoot him in the face. Instead of killing him, the gun misfired and may have been some kind of BB gun. And, according to WebMD, hyphema, or bleeding in the eye, can be caused by BB guns and airsoft guns. That's more than likely what happened, especially since Morgan's condition improved.
Article continues below advertisement
The core group was split apart at the end of Season 5.
Now, Morgan is on his way to hopefully stopping Virginia on her quest for regional domination. At his behest, the rest of his group was spared at the end of Season 5, but they were also separated. Some of them were able to stay together, but others, like John (Garret Dillahunt) and June (Jenna Elfman), were separated for a long time before Virginia allowed June to be re-stationed at the community John was assigned.
Article continues below advertisement
Now, Morgan has to somehow stop Virginia and save the rest of the group before Virginia finds him and tries to kill him again. Some Redditors have theorized that Morgan's red eyes could symbolize him "seeing red" and being unafraid and willing to kill the dead or kill others for his survival. He had been a pacifist before, but after all he had been through, there may have been a crucial change in him after his encounter with Virginia.
Article continues below advertisement
Is Madison still alive on 'Fear the Walking Dead'?
With everyone struggling to survive and live by Virginia's harsh laws on Fear the Walking Dead, the only ray of hope fans see is the possibility of Madison Clark (Kim Dickens) returning to somehow save the day. She appeared to have died when she sacrificed herself to a horde of Walkers back in Season 4. Because her death wasn't *technically* shown on-screen, however, some fans are holding out hope that Madison will return at some point.
Rumors have swirled since the Season 6 trailer that she will return. There has been some fan scrutiny about the way the plot has gone for the past couple of seasons leading up to Season 6, so it would make sense to suddenly write Madison back into the script and take things in a different direction by the end of Season 6. For now, however, those rumors are just that.
Watch Fear the Walking Dead on Sundays at 9 p.m. ET on AMC.