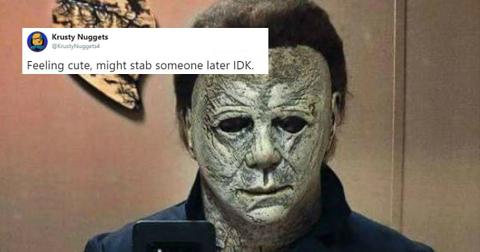 The Feeling Cute Challenge Is a Hilarious Spin on Humble-Brag Selfies
By Mustafa Gatollari
We've all taken selfies we're especially proud of. The trouble is, even though we're living in arguably the most narcissistic period of humanity, with everyone looking and behaving like a model on Instagram, we still need to temper our egos with some fake humility.
People who are obviously gorgeous in a photo will upload them on their social media accounts with some benign or false-humble text.
"Ugh I feel so ugly today."
"This is me thinking about chocolate."
"Not sure about this t-shirt."
People seem to feel the need to justify their bragging by creating some kind of "exit" strategy. Sure, one could just say, "Damn I look good right here." But I guess that's too bold. Which is why you can split the difference by saying instead, "Feeling cute. Might delete this later, idk."
It's a surefire way to cover your bases.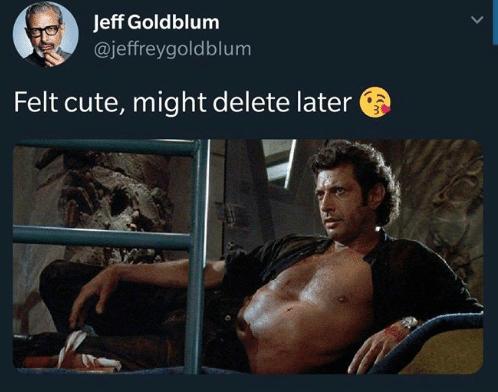 You can acknowledge that you look good while seeking the adulation and attention from others that you clearly want. Then if anyone calls you out on it, you can safely "delete" the photo and claim you were feeling insecure. So you've got a way out if you wanted it.
It turns out that this phenomenon is a tale as old as time, and it's finally gotten the meme treatment it deserves.
The #FeelingCuteChallenge has people from all walks of life turning the format into the perfect meme.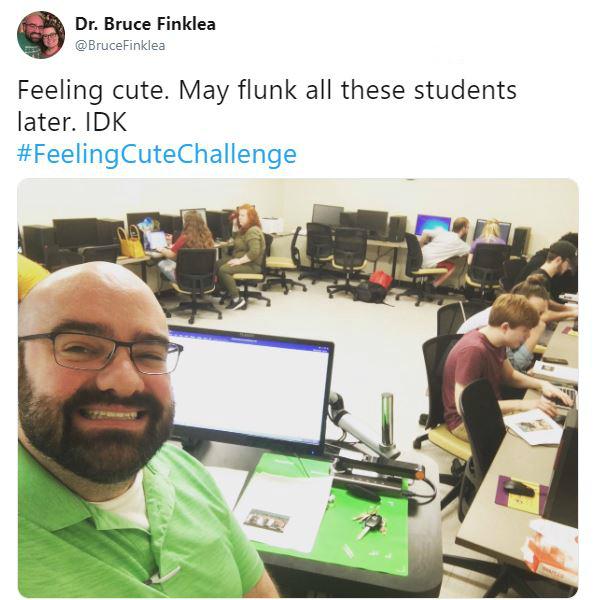 Like this teacher who's feeling himself so much that he might just give all of his students Fs for not bringing the same type of A-game he's bringing to his own personal glow.
It didn't take long for people to jump straight to ridiculous memes.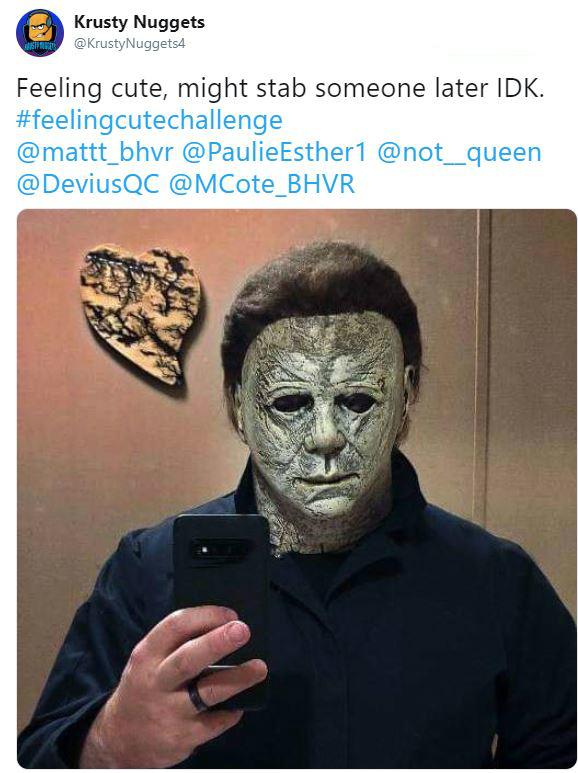 You know, if you do what you love, which in Michael's case is stabbing people, then that'll radiate in your face.
If you're a McDonald's ice cream machine, nothing makes you happier than breaking down.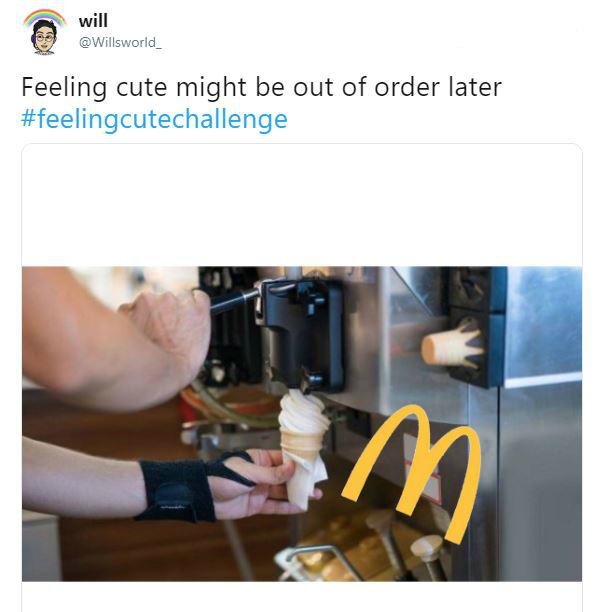 It really does happen too often but hey, as long as the softy machine feels good while doing it, then how could I really be angry?
Principals got in on the action, too.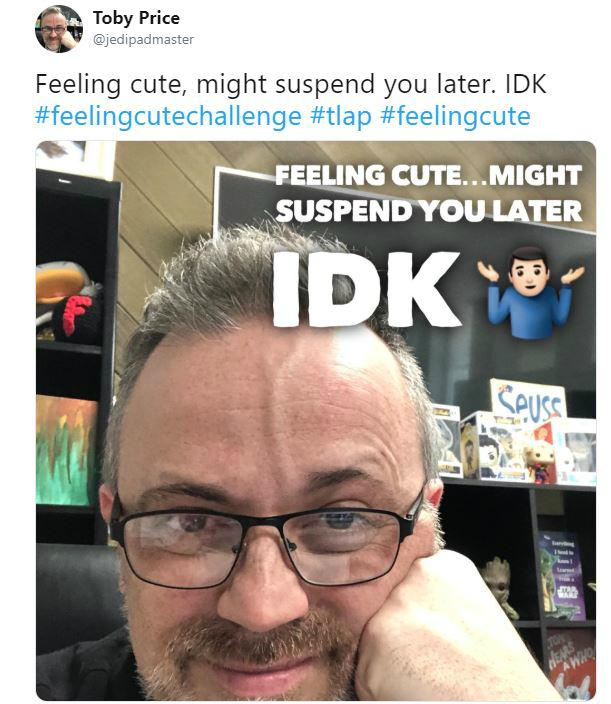 Usually it's awful whenever educators try getting in on a meme, but I'll applaud this here principal for using the format to great effect.
You know someone had to do it.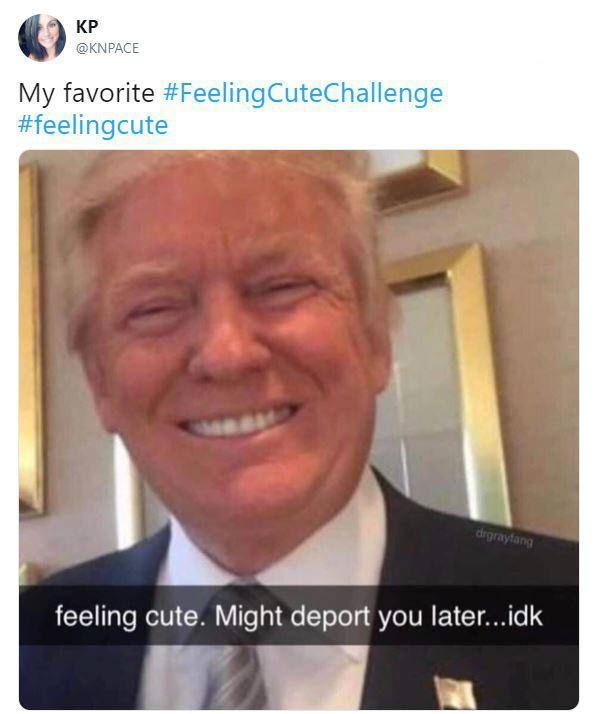 I'm surprised I didn't come across more of these, to be honest.
Some people had a problem with cops doing the challenge.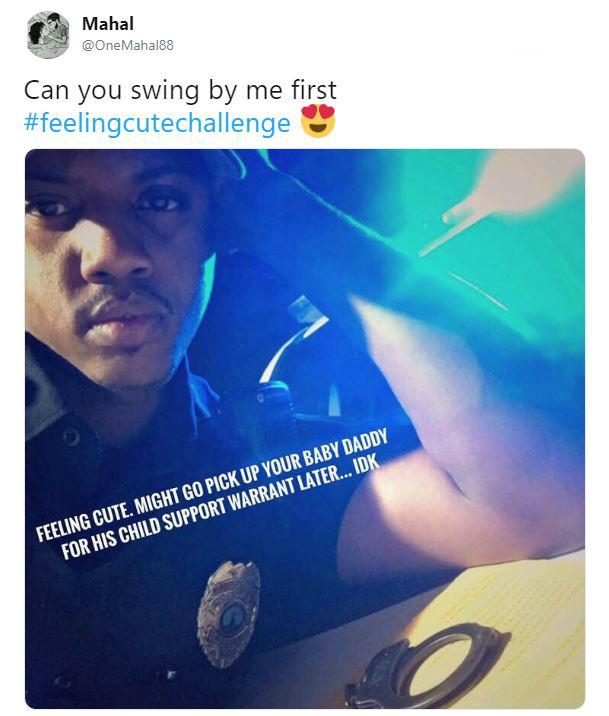 Cracking jokes about beating up perps and serving people warrants made a lot of folks unhappy, but this cop went straight for the baby mama drama.
Firefighters got in on the action too.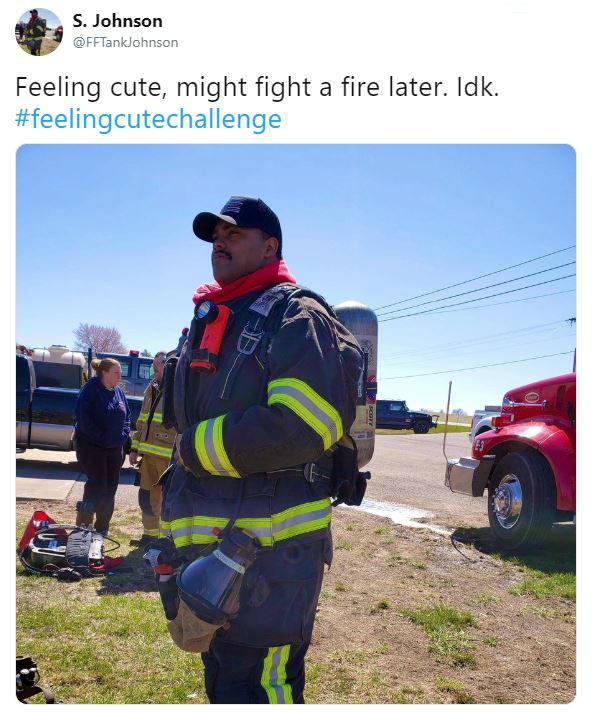 Here's hoping the flames don't ruin the glow he's got going on now.
So many emergency services peeps.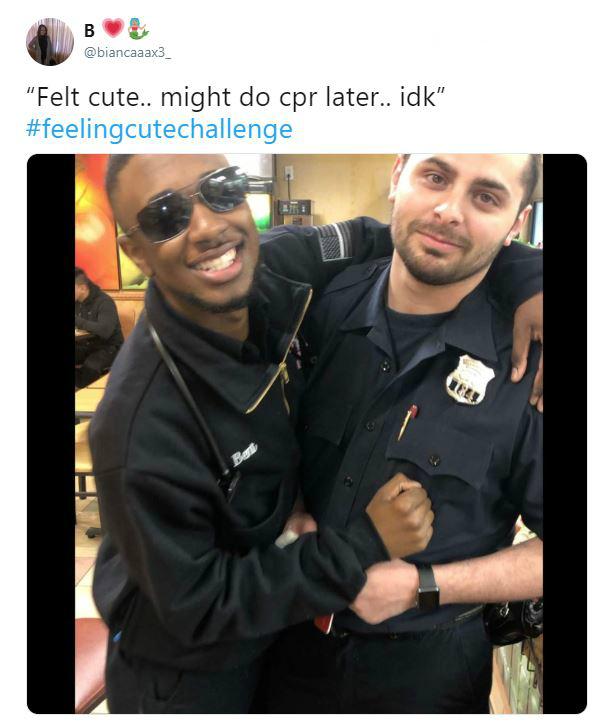 Honestly, that is a pretty cute picture.
Would you buy some DirecTV from these people?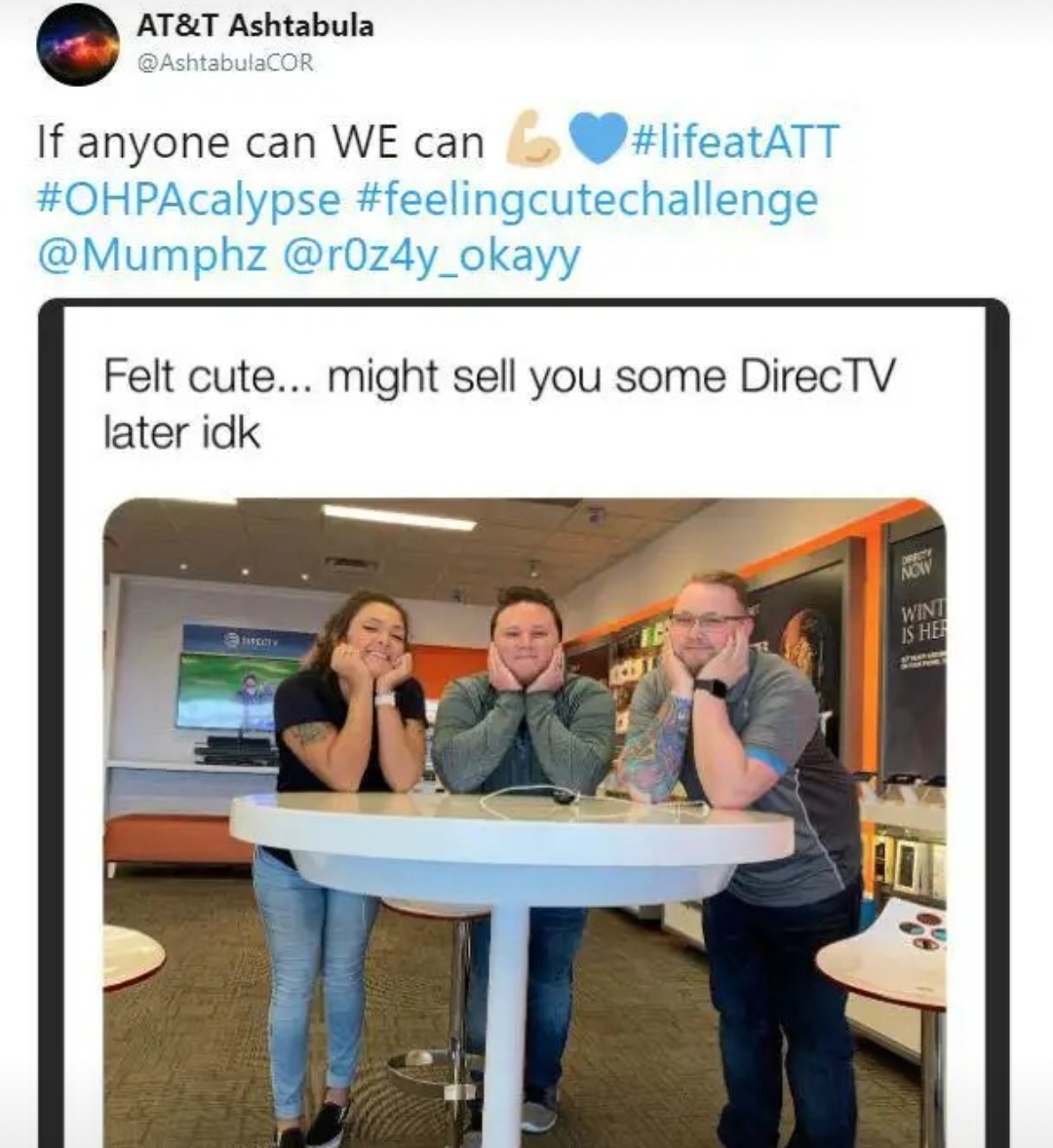 I don't care how cute you are, I don't think anyone could make me sign up for traditional TV service ever again. Sorry.
Ever feel like something was missing from your last visit to the mechanic?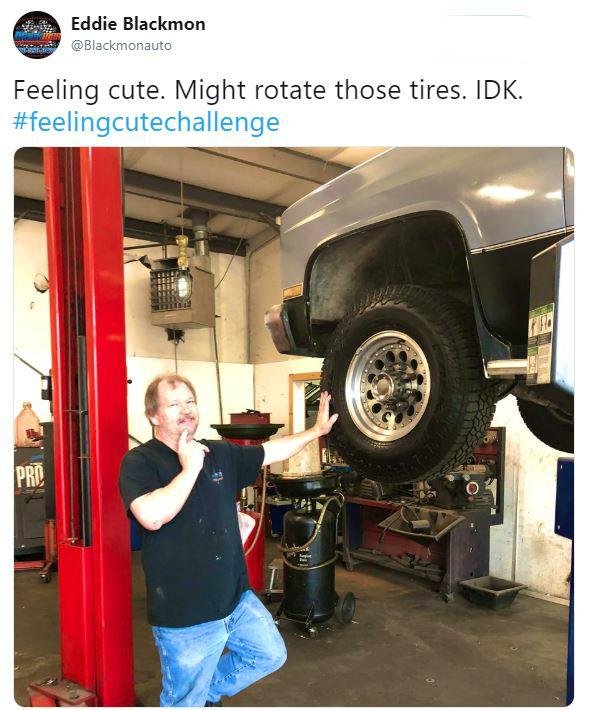 If you said, "cute dude changing my tires," then boy do I have some news for you.
I hope this bus driver stops at my stop.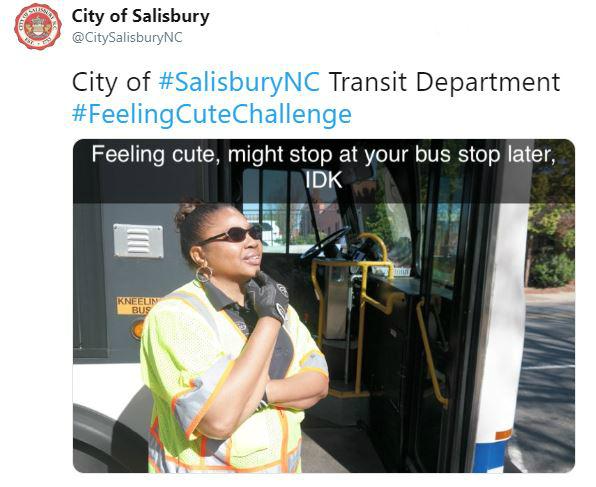 Not just because she's cute but because I, like, really need to get back home. Thanks.
Being a cleaner might not be the most glamorous job...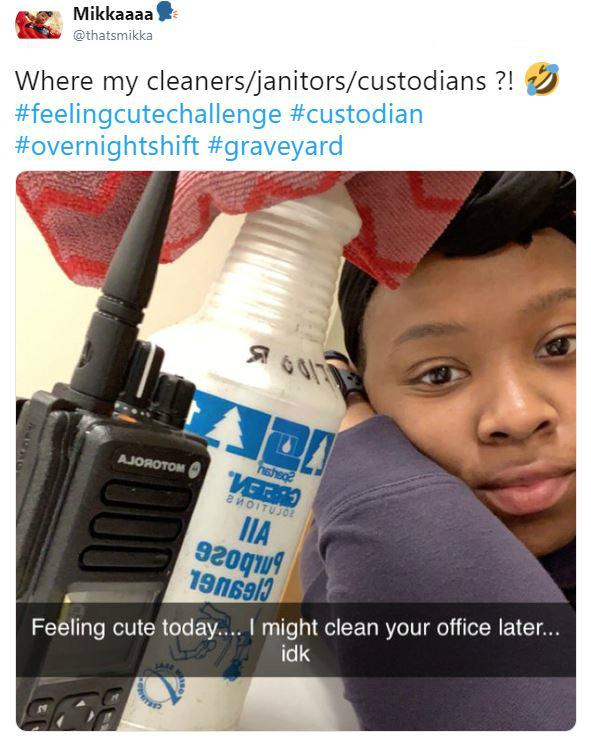 ...but that doesn't mean you can't look good while doing it.
If you're wondering why construction's never finished in your city...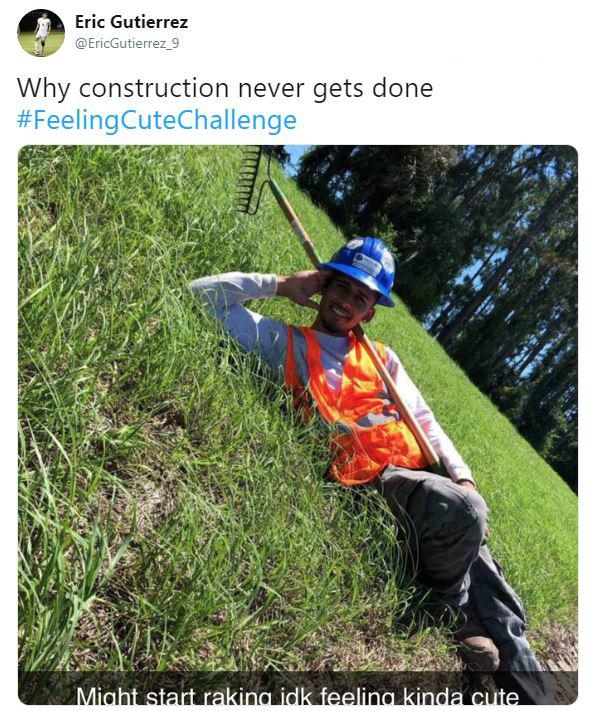 ...it's because workers are doing adorable poses like this and snapping selfies.
Even those who want to destroy the Realm can't resist the #FeelingCuteChallenge.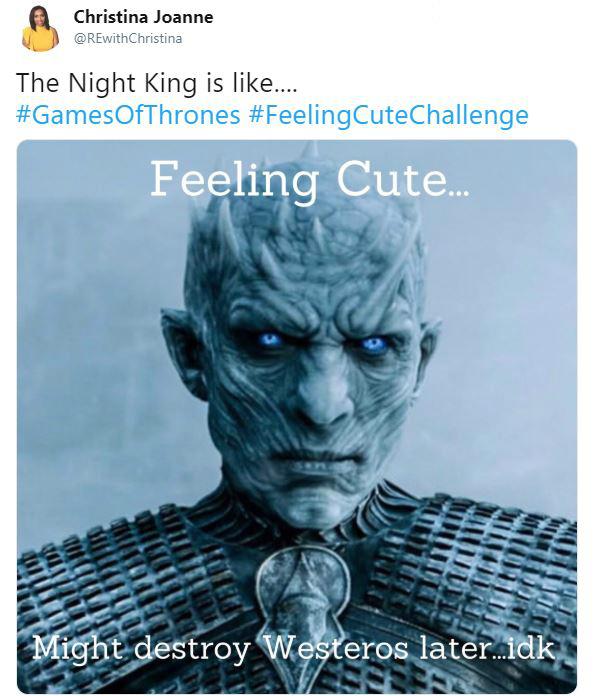 He looks pretty good for being 8,000 years old.
Serving drinks with some sass is easy...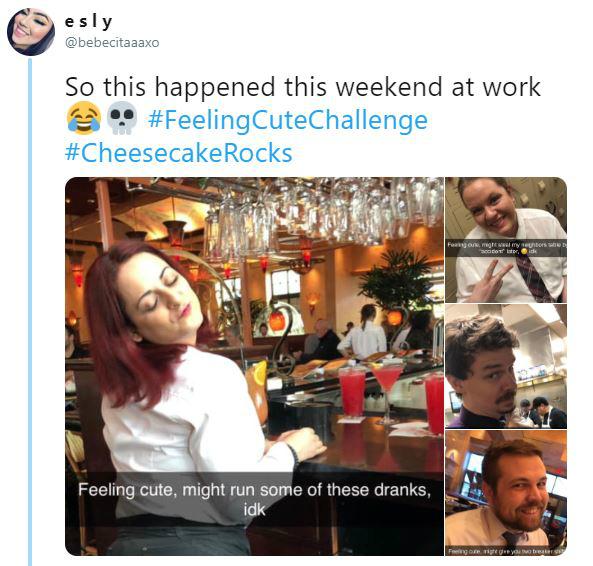 ...when you know you're at the top of your game.
Puff my eyes up with air...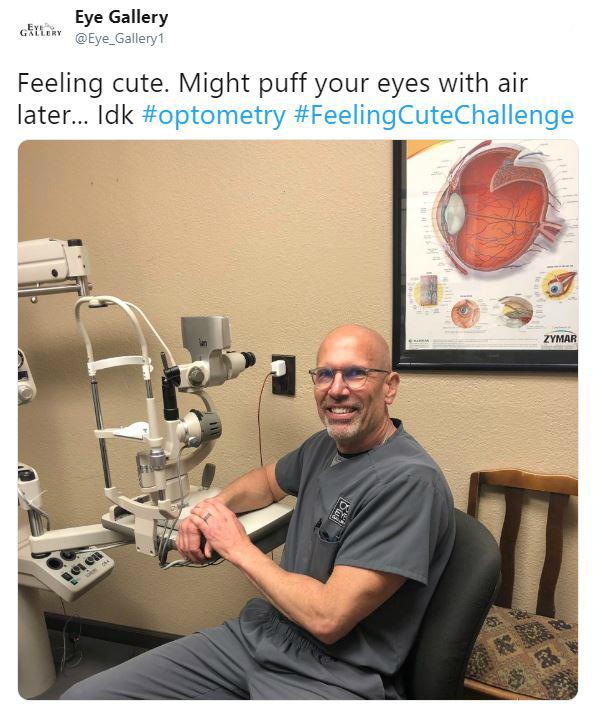 ...so I can see that cute smile a little better. Thanks doc, but no need for corrective lenses, I like what I see right now, know what I mean?
Jump start my heart later?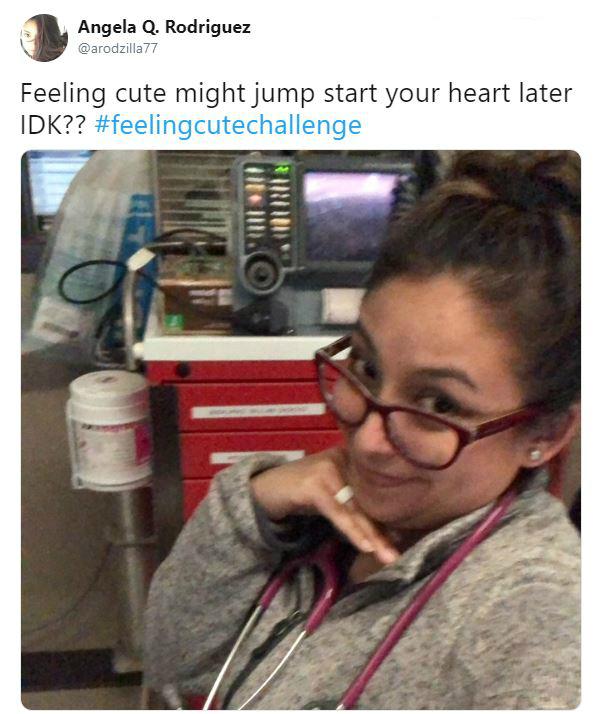 Angela you already jump-started it — ohoooo bring out the defibrillator because you jump-started and then stopped it, girl.
Barn animals were apparently feeling left out.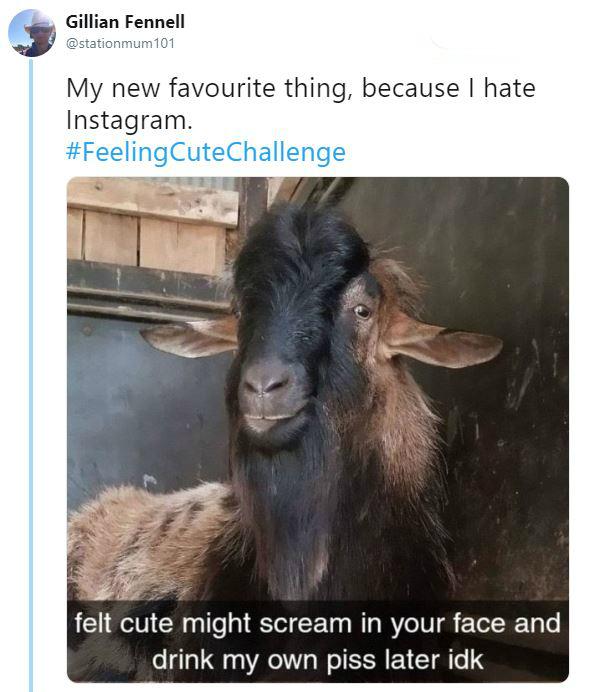 In case you think this is an exaggeration, that's pretty much exactly what goats do.
You can pretty much stop looking for all of them to be honest.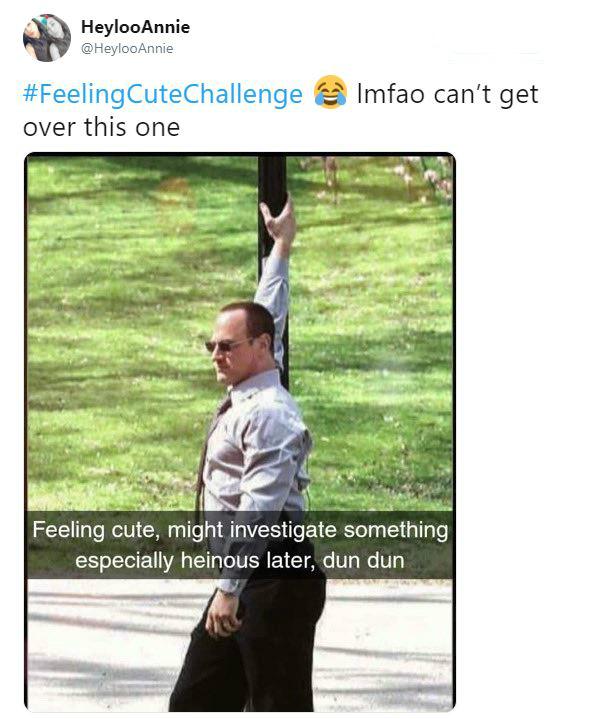 This right here is the best one of all time. Pack it up, boys.
Unless, of course, you really love bloomin' onions.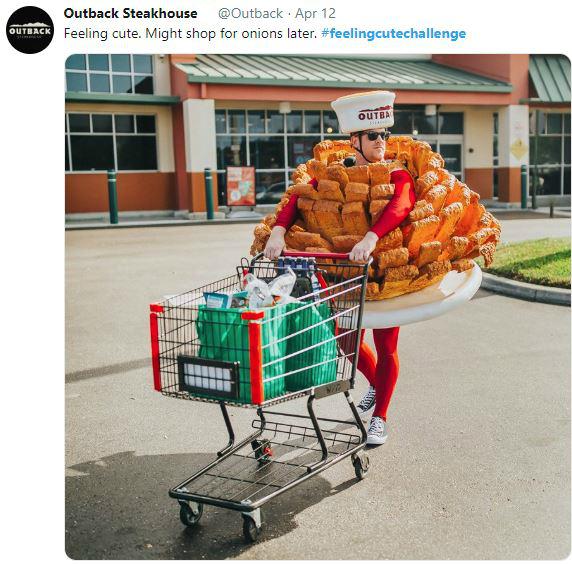 Then this is the best one.