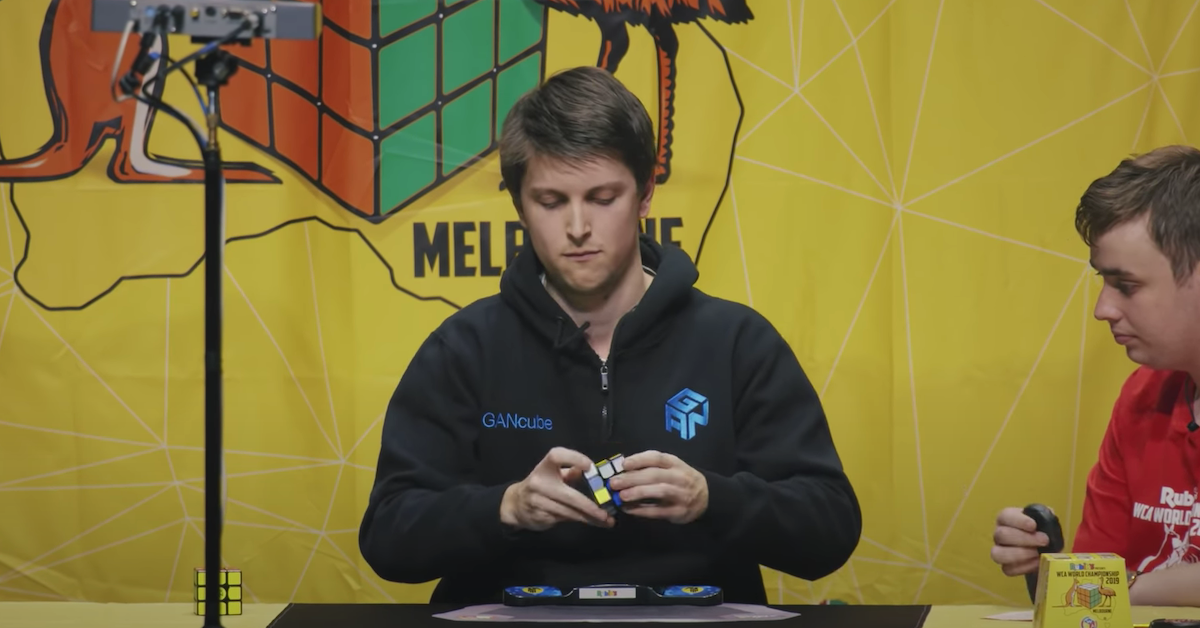 Feliks Zemdegs Is the Prodigal Child of Speedcubing
There's a new documentary coming to Netflix, which sounds not only fascinating, but also like it's about to teach us a thing or two.
The Speed Cubers takes viewers who may not be ultra versed in the world of competitive Rubik's Cubing (where players solve the puzzle in mere seconds — like, three) to the world tournament, and focuses on the friendship and rivalry between the best players in the game: Max Park and Feliks Zemdegs.
Article continues below advertisement
We've already gone into Max Park's background and how the 17-year-old got his start as a child in this niche competition, so we're now ready to learn more about Feliks, including how he got started in the world of competitive speedcubing and where he is now, after filming the documentary.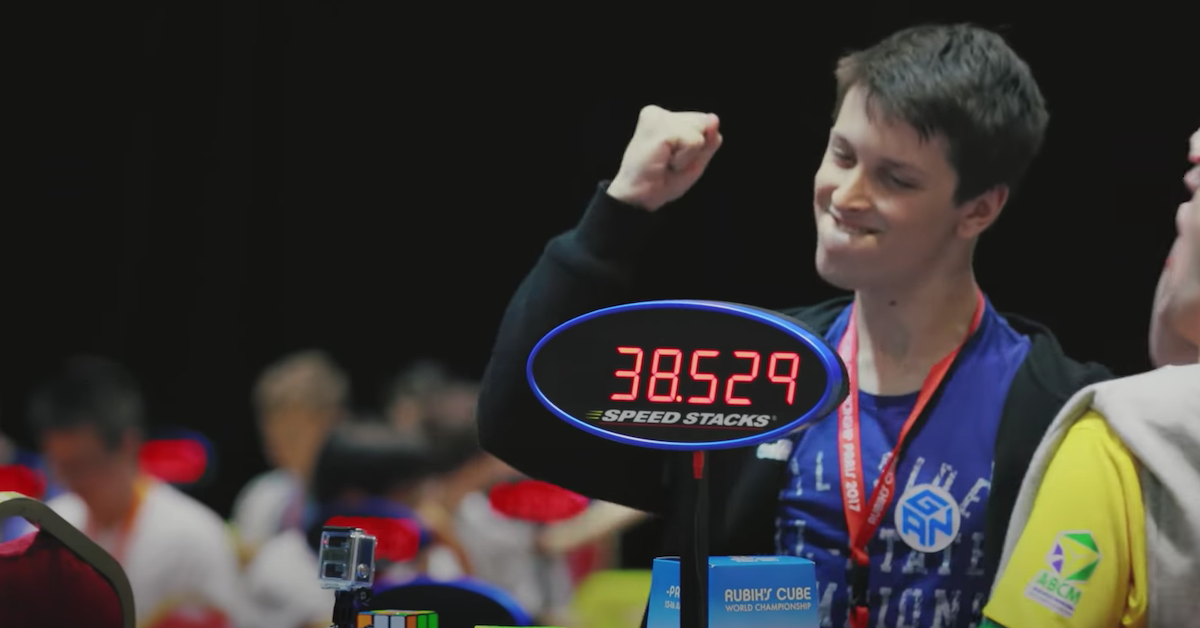 Article continues below advertisement
Who is Feliks Zemdegs?
The 24-year-old has been dubbed "the Usain Bolt of Rubik's Cube solving" for his sensational speed and countless world titles.
A YouTube video initially inspired this Australian to pick up the puzzle at the age of 12, and ever since he learned how to solve it, Feliks has been dominating the speedcubing scene around the globe.
"I was 12 years old (in 2008) when I came across videos of speedsolving on YouTube, and so decided to look up a tutorial to learn how to solve it," he said at the 2019 Red Bull Rubik's Cube World Cup. "I've been addicted ever since."
Article continues below advertisement
This Rubik's Cube genius makes it sound almost easy to achieve his level of success.
"All it takes is a bit of patience and practice," Feliks says, to "train one's mind to solve a Rubik's Cube." This Australian knows a thing or two about practice, considering how many hours he spends with his Rubik's Cubes a day. "I mainly just do practice at home," he reveals, adding that he stopped taking his cubes to school, "but that's probably at least an hour a day for the past 12 years or so. So, a lot of practice!"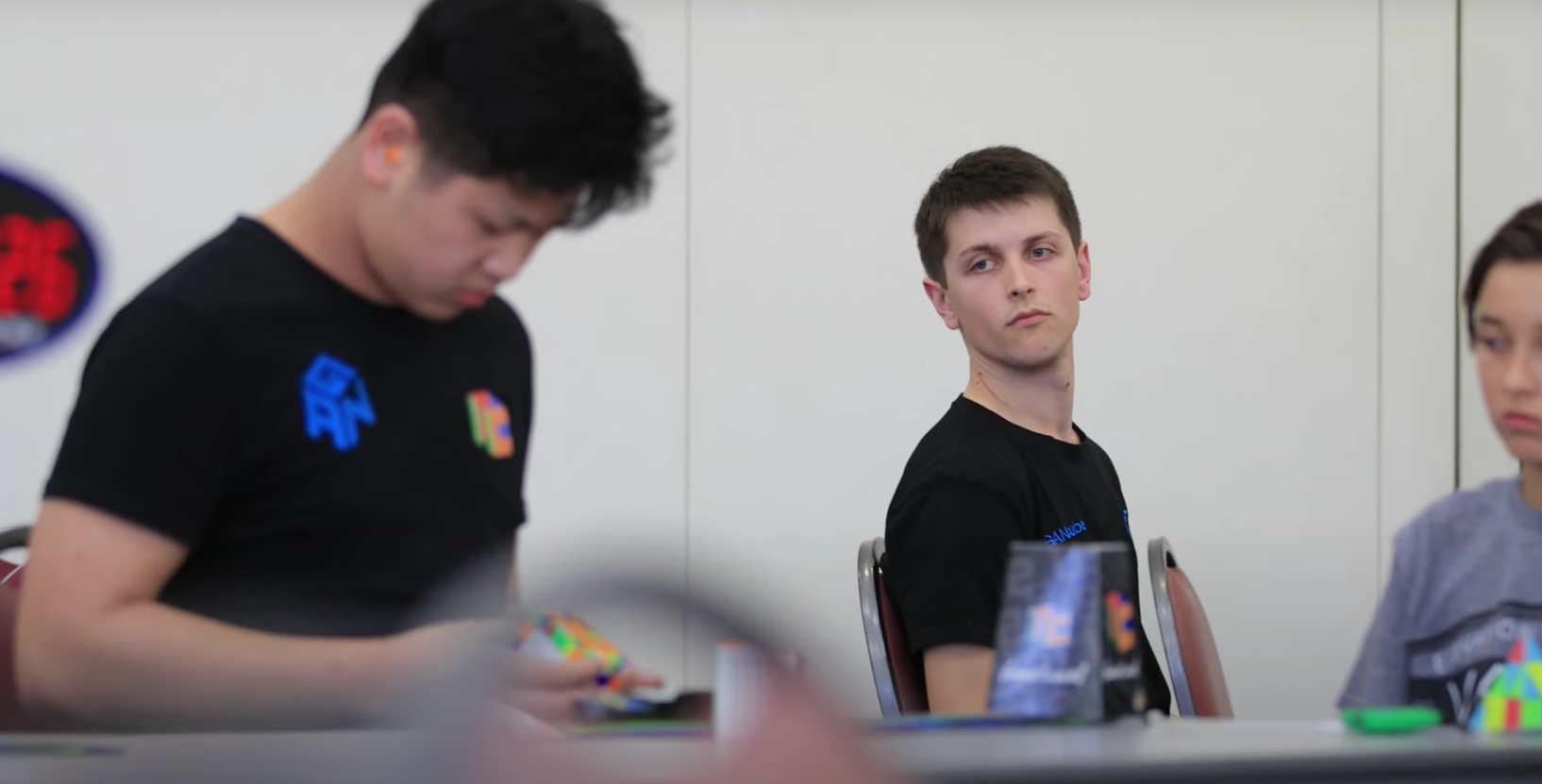 Article continues below advertisement
In his first year of competing, Feliks proved himself an absolute prodigy. That year alone, in 2011, he broke 17 world records, and basically reframed the time constraints for players of the sport, showing them that a 4x4 could be solved in under 10 seconds and that a 5x5 could be solved in well under a minute.
The Economics major graduated from the University of Melbourne with a Bachelor of Commerce, and also focused his studies on Mechanical Engineering.
Article continues below advertisement
Where is Feliks now, after 'The Speed Cubers'?
Now, the speedsolver has established his own website, CubeSkills, where he gives tutorials on solving the Rubik's Cube, as well as other puzzles. The site offers free algorithm sheets and tips, but also offers a paid premium membership model for access to advanced speed solving videos. Members are also invited to submit their own videos for Feliks to critique.
Article continues below advertisement
Feliks announced The Speed Cubers on Instagram and YouTube July 1, saying it "doesn't get much bigger than this!" His comments are filled with other cubers, who foresee that the "speedcubing community is going to grow a lot after this documentary!"
We can't wait to learn more about this niche. The Speed Cubers premieres July 29 on Netflix.