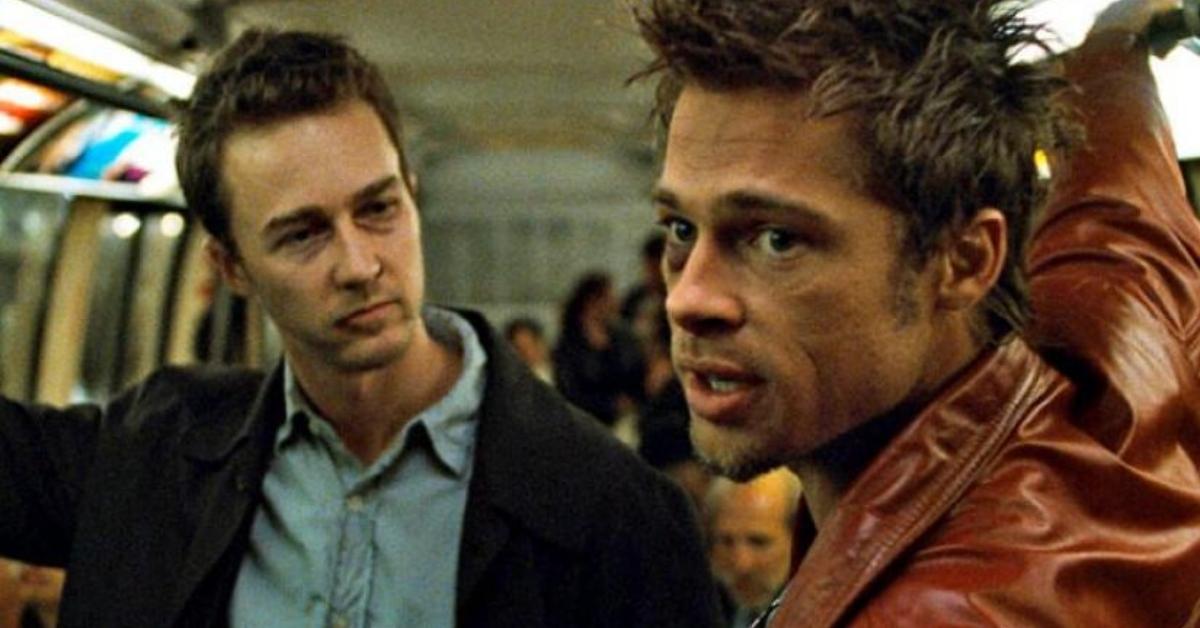 Edward Norton Injured His Thumb on Brad Pitt's Abs While Filming 'Fight Club'
We've already broken the first rule of Fight Club, which is … you don't talk about Fight Club. On the surface, the film depicts a depressed man, known only as The Narrator (Edward Norton), who meets a soap salesman named Tyler Durden (Brad Pitt). The two form an underground boxing club and get mixed up in a relationship with the chain-smoking and mentally unstable Marla Singer (Helena Bonham Carter).
Throughout the cult classic '90s film, Fight Club explores the ideas of toxic masculinity, consumer culture, and mental illness. Weaved into an intricate web of of controversial plot points and infamous lines, the film continues to be a fan-favorite among audiences. Today, we're celebrating the 20th anniversary of the 1999 film Fight Club with a few fun facts from the movie that even die-hard fans may not know.
Celebrate the 20th anniversary of Fight Club with these fascinating facts about the movie.
Article continues below advertisement