Woman Assaults Fellow Passenger who Allegedly Called Flight Attendant Racial Slur
Everyone else on the plane appeared to be quiet.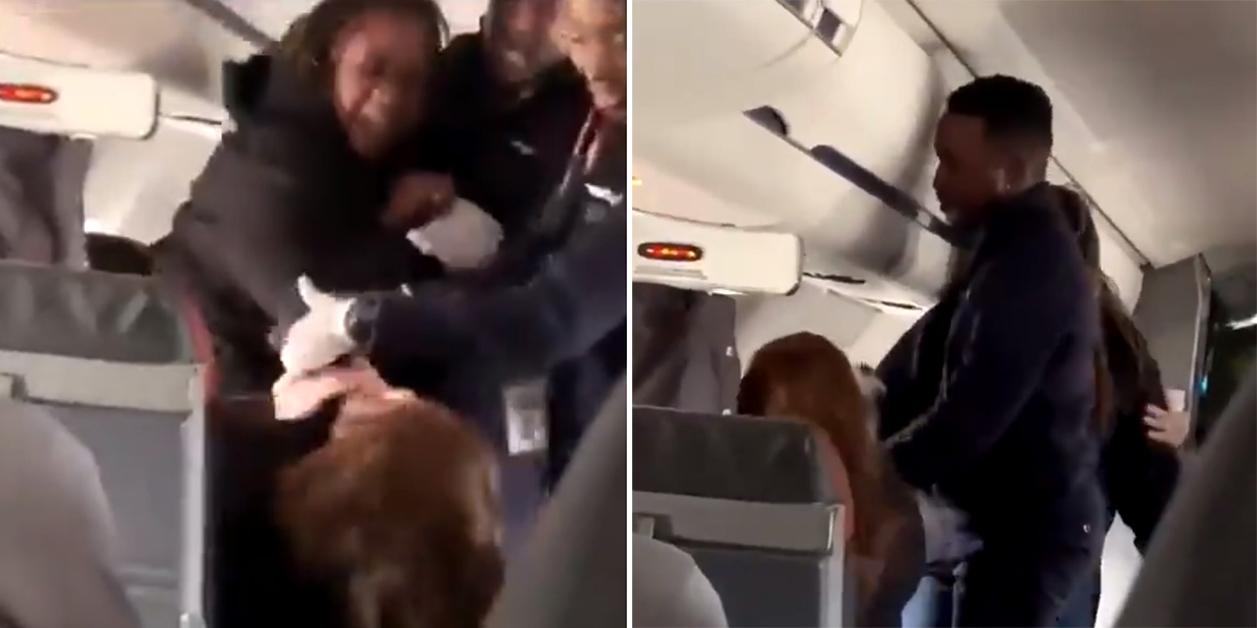 A woman is being praised online after video emerged of a heated altercation of an American Airlines flight. The video, posted on Facebook by Dre Justice, appears to show an African American woman arguing with a white woman who allegedly used a racial slur against an African American flight attendant.
Article continues below advertisement
As the recording begins mid-argument, the woman defending the flight attendant can be heard taunting the other woman to "say that s**t one more time." The other woman, whose speech appears to be slurred, encourages the African American woman to "hit me if you want."
"You are so f**ked up and you don't realize it," the first woman says. "I thought you was cool, and you gonna sit here and call him a f**cking [racial slur] while you sitting beside an African American woman? You are f**cking stupid. You need to be locked the f**k up."
Article continues below advertisement
The argument quickly turns physical, as the second woman appears to use the racial slur again, this time against the other woman. The woman defending the flight attendant then appears to grab the other woman by her throat. The flight attendant and his colleagues break the fight apart, escorting the African American woman towards first class.
"You lost your mind," the African American woman says as she's pulled away.
Article continues below advertisement
In a caption posted alongside the video, Justice wrote: "Footage from the horrific flight with American Airlines today. There was a lot that led up to the altercation. Just unbelievable but when you try to bark like a dog don't be surprised when you get walked like one."
In a further comment, Justice praised the flight attendant for keeping his cool throughout the situation.
Unsurprisingly, the video quickly went viral. The original version has over 300,00 views and 12,000 comments since it was posted on Sunday. A reuploaded version on Twitter has also attracted hundreds of thousands of views.
Article continues below advertisement
Comments seem to largely be condemning the woman who used the racial slur, and praising the woman who intervened.
"Yeah, I would've jumped in and helped out," one user wrote. "Don't EVER think it's okay to say that, we are NOT our ancestors we will jump you!"
Article continues below advertisement
While another added: "The flight attendant put in minimal effort to break them up cause he wanted sis to drag her and she did. A king and queen."
Article continues below advertisement
One user added: "And she starts crying at the end like she was the victim smh."
In a statement to Distractify, American Airlines said that "the safety of our customers is our top priority." They referred us to law enforcement for further comment.
Distractify has also reached out to Dre Justice and local law enforcement for comment.