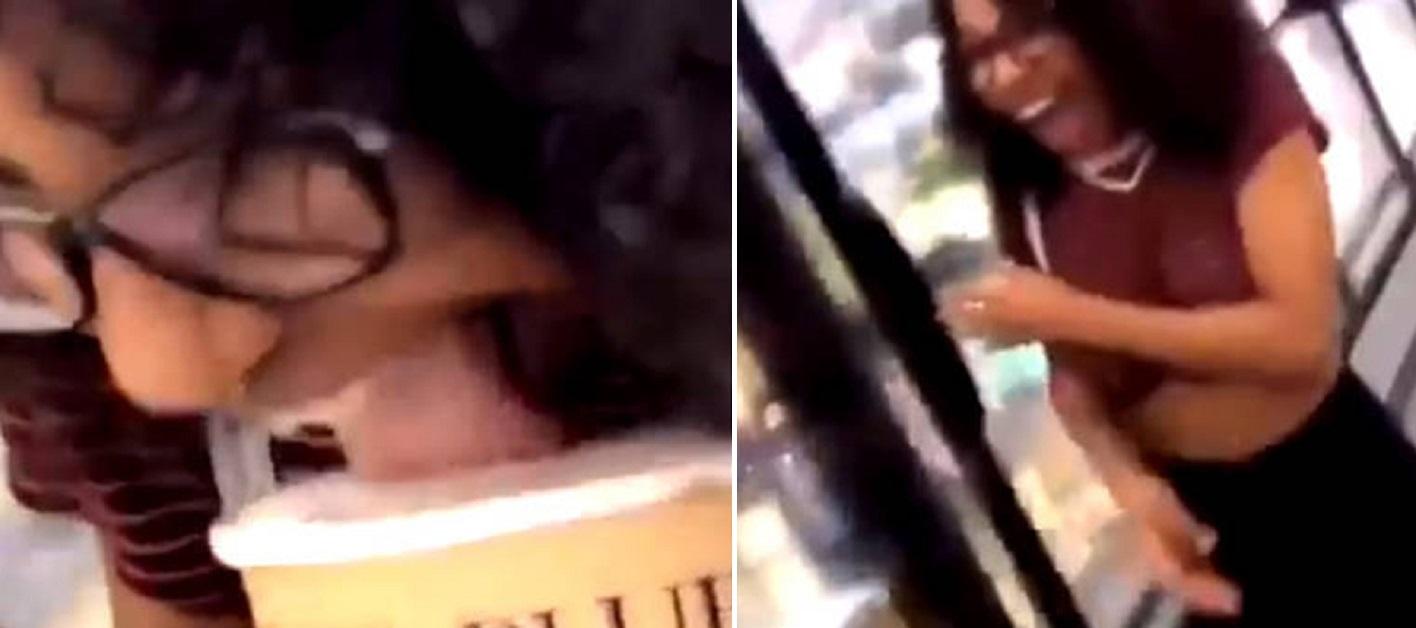 People Are Looking for the Woman Who Licked Ice Cream and Put it Back in the Grocery Freezer
In a video that has gone viral on Twitter and left many people online disgusted, a woman can be seen taking the lid off a tub of Blue Bell ice cream at a grocery store, licking the top of the ice cream, then putting it back in the freezer and walking away, all while laughing. A male voice in the background can be heard telling the woman to "lick it" and then "put it back, put it back."
Article continues below advertisement
The video was shared on Twitter by user BlindDensetu, who appears to have found it online and commented: "What kinda psychopathic behavior is this?!" The video has since been viewed over 11 million times, attracting thousands of retweets and comments.
Article continues below advertisement
As you can probably imagine, the vast majority of comments are from people sharing their disgust and trying to track the person down. "This is why we practically need a chainsaw to get through some food product packaging," one user commented.
Others were equally unimpressed.
Article continues below advertisement
While another shared a screenshot of the woman and attempted to identify her.
Article continues below advertisement
Others called on Blue Bell to introduce anti-tamper devices to their pints of ice cream.
Article continues below advertisement
As for now, it's unclear where the video occurred. Though it's believed to be recent, with the ice cream in question being a pint of Blue Bell's limited edition Tin Roof flavor.
But unsurprisingly, Blue Bell aren't too happy with the video. In a statement on their website, Blue Bell said it's working with "law enforcement, retail partners, and social media platforms" to track down the people in the video.
"This type of incident will not be tolerated," the Texas-based creamery added.
"Food safety is a top priority, and we work hard to provide a safe product and maintain the highest level of confidence from our consumers."
They added that during production, their half gallon pots of ice cream are flipped and sent to a hardening room, so that the ice cream fuses with the lid and produces a natural seal. Blue Bell went on to explain that their lids should be "frozen tightly to the carton" and encouraged customers to avoid any cartons that have a loose lid.
Article continues below advertisement
While the woman remains unidentified, a man has claimed to be the person behind the camera in the video. On Instagram, user astro_boi wrote:
"Yes I'm the 'ice cream filmer' what y'all gonna do about it?"
It remains unclear whether this claim is actually true.