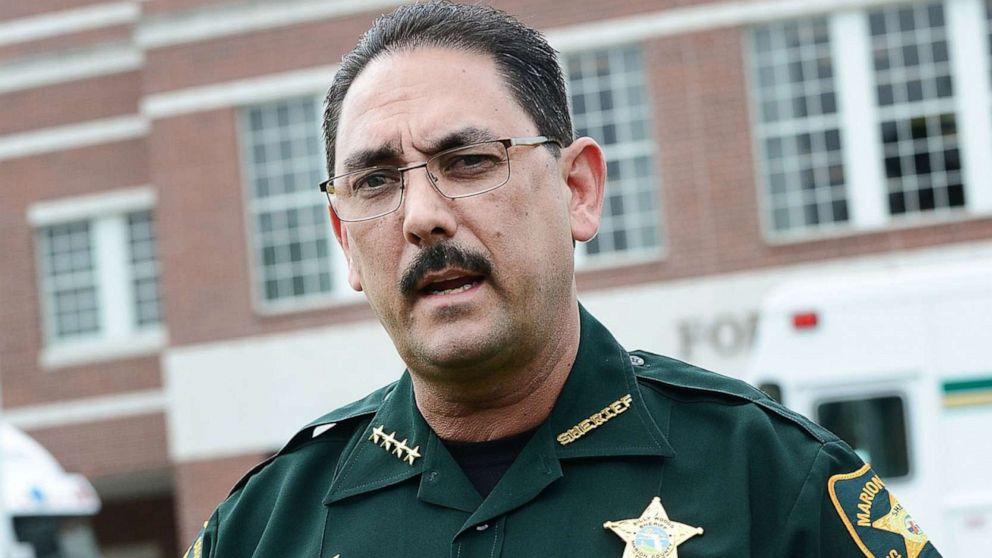 Florida Sheriff Forbids Employees and Visitors From Wearing Masks
This announcement came on the same day that Florida announced its highest daily number of deaths from COVID-19.
COVID-19 cases continue to spiral out of control around the United States, and people in leadership positions continue to facilitate the spread by refusing to enforce mask-wearing and social distancing policies. And in Ocala, Florida, Sheriff Billy Woods is taking that willful ignorance a step further.
Article continues below advertisement
The Ocala Star Banner reports that "Marion County Sheriff Billy Woods told his employees they will not wear masks at work and visitors to his office can't wear masks either." It cannot be argued at this point that masks don't work to limit the spread of the virus, and his decision has caused outrage.
Article continues below advertisement
In an email sent on August 11, Woods wrote, "My order will stand as is when you are on-duty/working as my employee and representing my Office — masks will not be worn." There has been some tension surrounding mask ordinances in Florida.
Ocala City Council passed an emergency ordinance last week requiring everyone to wear masks inside businesses. But then Mayor Kent Guinn vetoed it. The council now must meet to discuss whether or not they will override the veto.
Article continues below advertisement
In the meantime, Marion County, where Ocala is located, set a new single-day record on Tuesday for the largest number of COVID-19 related deaths. Law enforcement officers in Ocala and several other towns in the area have been advised not to wear masks in an apparent effort to keep communication clear between them and the people they encounter.
Sheriff Woods has made some exceptions to his mask rule for officers who are working in the courthouse, in jail, in schools, in hospitals, and when dealing with people who may be infected with COVID-19. But hint: That's everybody. You simply cannot tell who has been exposed and who is simply asymptomatic.
Article continues below advertisement
This wishy-washy approach is not going to help the cause of eradicating this virus. Plus, Woods also stipulated that "the moment that enforcement action is to be taken and it requires you to give and individual orders/commands to comply, the mask will be immediately removed."
Article continues below advertisement
He also wrote that those who work special details or special events are forbidden from wearing masks. "As for special details and/or any special events (paid or not), masks will not be worn. Effective immediately the entity that has requested and has hired a deputy for a special detail will be given clear instruction by Darian Tucker at the time of their written request that masks will not be worn (unless one of the exceptions above applies."
Woods writes that if anyone should approach an officer and question them about not wearing a mask, they should reply, "I am not required to wear a mask nor will I, per the Order of the Sheriff," and walk away.
Article continues below advertisement
He's arguing that police officers cannot effectively do their jobs if they have to wear masks, but if that's his claim, then it doesn't make sense that he would also prohibit any visitors to the Sheriff's Office from wearing masks as well. But that's exactly what he is doing.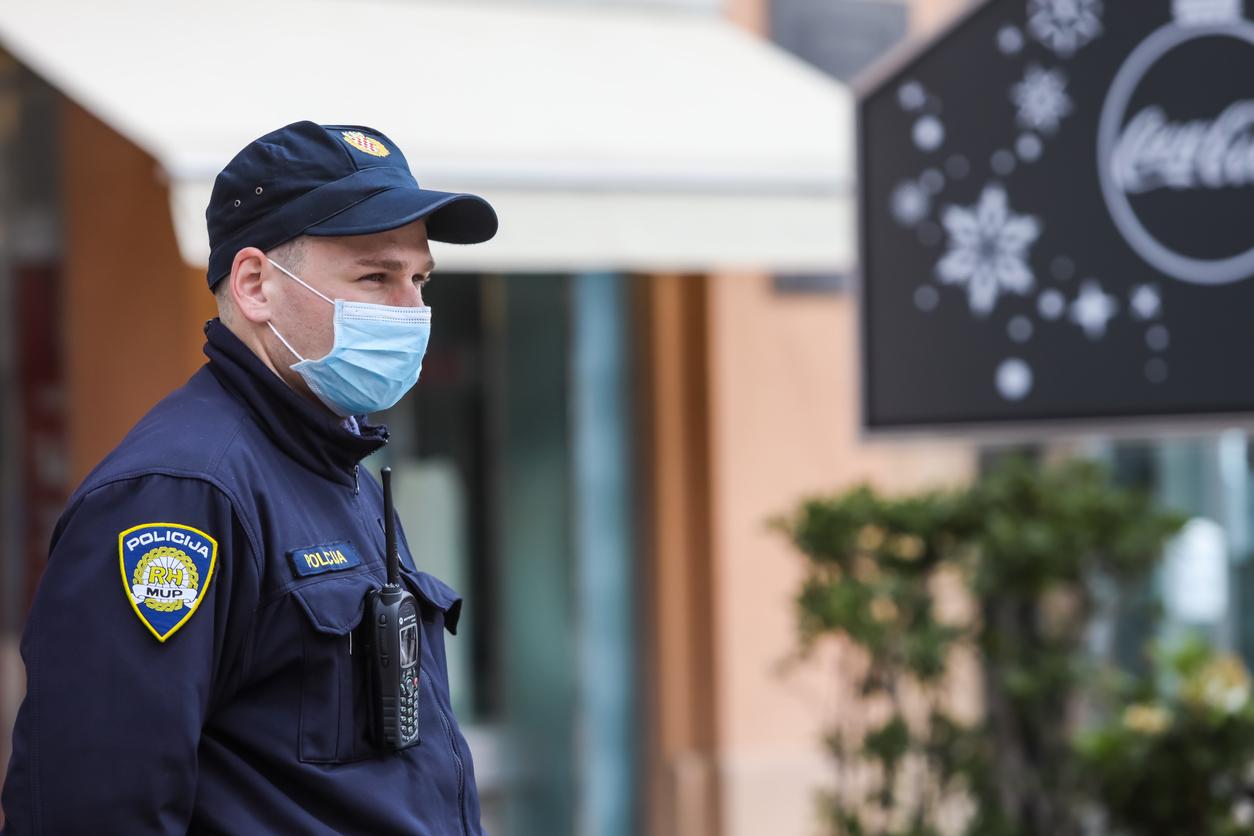 Article continues below advertisement
He wrote, "Effective immediately, any individual walking in to any one of our lobbies (which includes the main office and all disctrict offices) that is wearing a mask will be asked to remove it," adding, "In light of the current events when it comes to the sentiment and/or hatred toward law enforcement in our country today, this is being done to ensure there is clear communication and for identification purposes of any individual walking into a lobby."
The department employs 900 people. More than 200 inmates at the Marion County Jail have tested positive for COVID-19, as have 36 employees, which include patrol officers. Florida has the second largest number of total cases of COVID-19 of all the states in the U.S. It's second only to California, which has nearly double the population.