"Flying Has Become Inhumane" — Woman Reveals Everything Wrong With Spirit Airlines Flight
In a viral social media thread, a woman revealed the "inhumane" conditions she experienced while flying with Spirit Airlines. Here's the full story.
If you're about to book a trip, we suggest you avoid flying with Spirit Airlines at all costs. The ultra-low-cost airline is commonly named as one of the worst airlines. In July 2023, it was ranked the third-worst on AirAdvisor's first-ever top 10 U.S. airlines rankings.
Article continues below advertisement
Despite its low ranking, many people still choose to travel with Spirit Airlines — and they learn the hard way that it's not a pleasant experience. On Oct. 1, 2023, Twitter user Britt Migs (@Brittymigs) took to social media and revealed everything "inhumane" about her flight.
Read on for more details. Plus, stick around to hear what the internet has to say.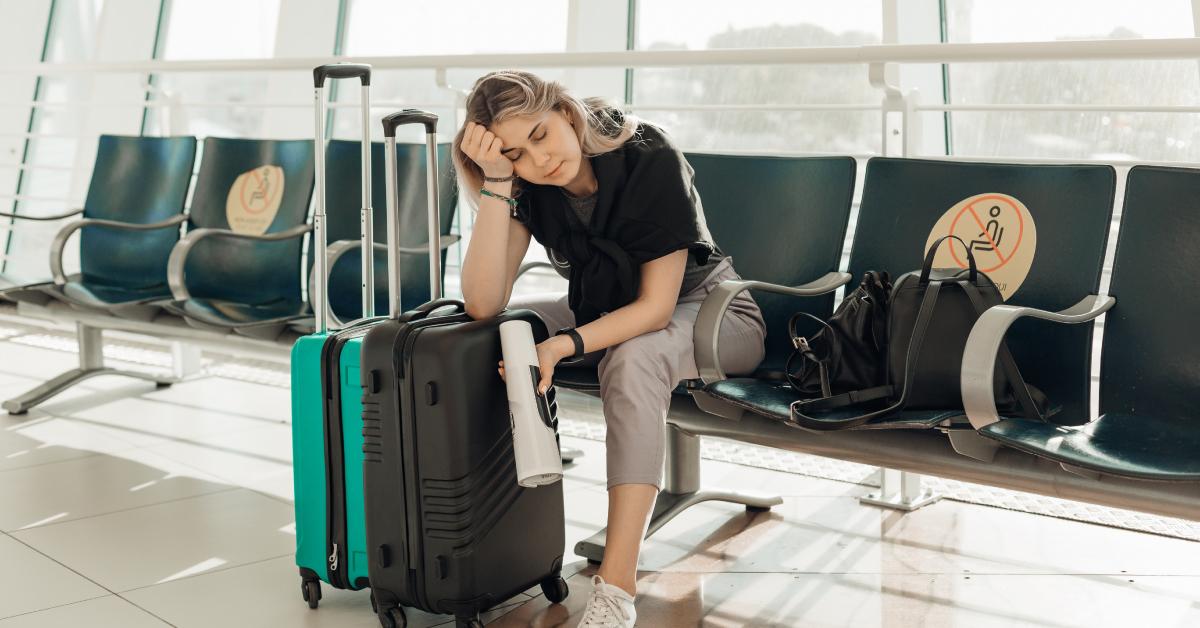 Article continues below advertisement
This woman claims flying with Spirit Airlines is "inhumane."
In response to Erica Rhodes's (@ericarhodes) tweet, which stated, "I really feel like flying now has become inhumane," Britt disclosed the horrific conditions of her recent Spirit flight — and it's safe to say no one in their right mind will be flying with Spirit Airlines anytime soon.
Britt, who knew flying with Spirit was a bad idea, revealed that "the seats don't recline, they make you pay to check a bag, pay to carry on a bag, pay to choose your seat." She also noted that there wasn't a pocket on the back of her seat, but there was a loose rope. Britt even shared a photo of the said rope barely holding on to a cup and pamphlet.
Article continues below advertisement
The tweet, which has more than 104,000 views, received several replies from many disappointed travelers.
"Spirit is a bus in the sky," one Twitter user claimed, while a second wrote, "I would've passed away."
Article continues below advertisement
"When I worked at LAX, we joked they called it Spirit Airlines because they leave you with no spirit when you get off the plane," Twitter user @elonmuskyballs hilariously added. We wonder if this is still the case at LAX...
Another person pointed out, "This is so funny, like whose job is it to design this? Are they happy? Do they feel shame?"
Article continues below advertisement
"Damn! Even on Amtrak, there's a pocket!" someone else shared. And yet, here's another reason why traveling by train is superior to flying! Hopefully, cross-country train trips will become more of a thing in the near future.
Article continues below advertisement
Twitter user @IHNTblah replied, "Ah, so I see the European version of a budget airline has finally made it to the U.S." Listen, we love a budget airline, but not if it's commonly ranked as one of the worst in the country.
Article continues below advertisement
Twitter user @ednaroseph explained their own experience flying with Spirit.
"Once I flew Spirit, and my flight was delayed 11 hours," the social media user recalled. "I wasn't sure I was at the right gate because it said 'Orlando' but they acted like I was nuts, so I got on the plane. (I think there were 2 for 1 Buzzballz available?) In the end, I got to Baltimore, so all's well, etc."
Although it worked out in the end, that still sounds like something out of a nightmare. There are a lot of changes that need to be made, so here's to hoping the airline enforces safer conditions soon!
Distractify reached out to Spirit Airlines for comment, but they didn't respond.