'Frank and Drake' Review: Slices of Beauty in Motion Cut Too Soon
'Frank and Drake' is a branching narrative adventure with beautiful rotoscope animation and characters carrying a lot of emotional baggage. Here's our review.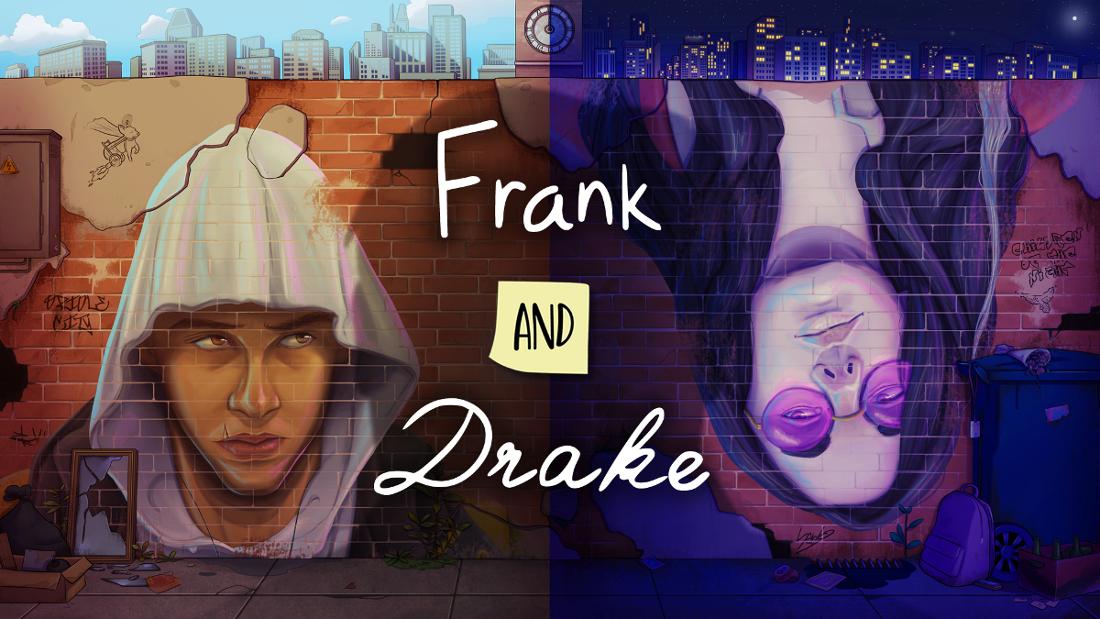 Sauntering away from sleepy midnight streets and spray-painted alleyways, Drake's thoughts danced through poetry as he reached the apartment. Frank was out cold in his room — a cool light over the kitchen's refrigerator.
From here, I could have sent Drake to his room to continue the story, but I instead buried into a crossword puzzle.
Article continues below advertisement
I finally settled with the mellow ambiance in Frank and Drake — unbarred from the design of video game progression and markers, spending too much time finding a sneaky little word written backward as a jazzy beat tapped across the living room. When I finished, the apartment felt a bit more like home.
Frank and Drake has a knack for making mundane activities feel personal, and the main characters act as vehicles to roam realistic spaces.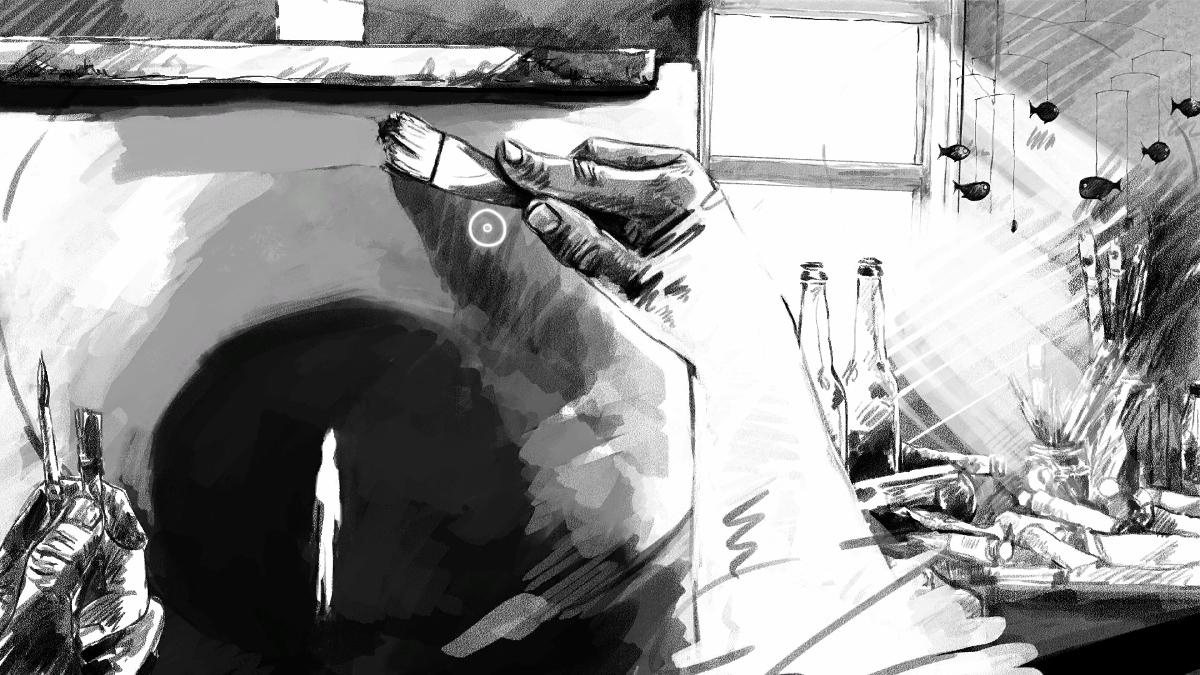 Article continues below advertisement
But realism doesn't just come from what you do; interactable objects and characters come to life with beautiful rotoscope animation. Most visuals and activities are glimpses of reality, juxtaposed with supernatural events with ghosts and visions curling around the mysterious narrative.
Yet, much of its rotoscope beauty and the relationship between Frank and Drake feel rushed and forced. Some scenes would have been more substantial if they lingered longer, while others should have been shelved.
Whether a limitation of the rotoscope animation or a design decision, Frank and Drake's best personality-driven scenes often get snuffed by sharp cuts, pulling down the passion in them before they peak.
Article continues below advertisement
Frank and Drake
Our Rating
A narrative adventure with gorgeous rotoscope animation and memorable little moments, but its commitment to the art form can do more harm than good during character scenes.
Developer: Appnormals
Publisher: Chorus Worldwide
Platforms: PS4, PS5, Xbox One, Xbox Series X/S, Nintendo Switch, PC
Release date: July 20, 2023
Article continues below advertisement
From the indie studio Appnormals, Frank and Drake is a pleasantly unusual title that combines traditional 2D art and hand-drawn frames of rotoscope animation. Players will follow Drake and Frank, two strangers who become roommates due to unknown forces threatening them both. And these guys aren't your run-of-the-mill people.
Frank is an amnesiac and superintendent of a run-down apartment block that works by day but struggles to control his mind — objects speak to him (hello Disco Elysium), and black-and-white visions of his past haunt him.
Meanwhile, Drake is allergic to sunlight and only moves around at night, during which he'll encounter specters and sense otherwordly energies off objects.
Article continues below advertisement
You'll help Frank and Drake forge a relationship via sticky notes as you go down different branches of day-to-day events, each with mini-games where you'll adjust antennas on a TV box for an elderly resident or twist cups to pour beer sideways and make it less foamy.
I won't spoil it, but some mini-games have an underlying purpose or connection to a side character that will get explained later and makes you appreciate them more, slowly leading up to one of the multiple endings in Oriole City.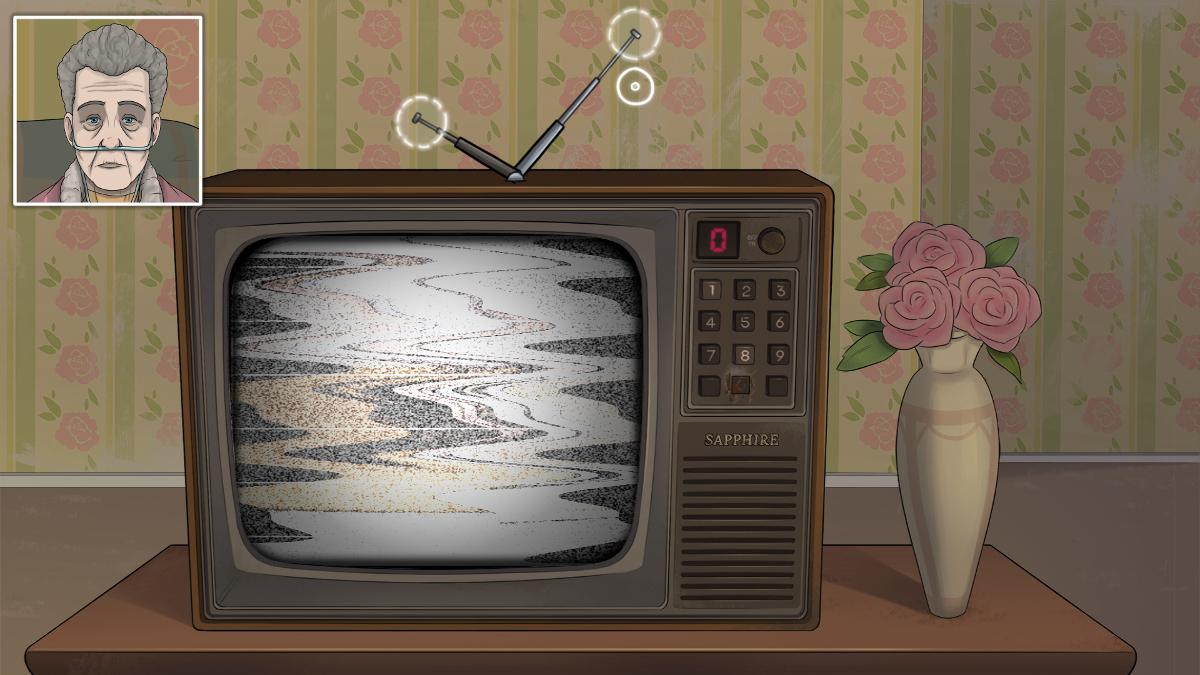 Article continues below advertisement
The sticky notes are a nice touch to connect Frank and Drake, but players will have a hard time buying into their friendship. Early conversations start as friendly as you would expect from new roommates and jarringly becomes very intimate depending on what you write, increasing their relationship meter from "Distant" to "Close."
Quickly, they go from being strangers to best buds, sharing emotional baggage about an hour in since it's obvious to write encouraging messages rather than alienate the protagonists to reach a good narrative conclusion. Their friendship matters but doesn't feel earned.
What mostly matters are the choices for what the protagonists will do during their time cycle, opening up various branches. You can't go down every path in your first playthrough, so there's some replayability here for players.
Article continues below advertisement
For instance, you can send Drake to the local pub for work or brush it off for some personal time on his first night.
Inside these segments are smoothly animated scenes of Frank bending down to pick up a letter or Drake playing a bluesy tune with his harmonica. The style attracts your eye to its characters as their clothing reshapes between shrugs — items vibrating with excitement in boxes or atop tables, eagerly wanting to tell you something.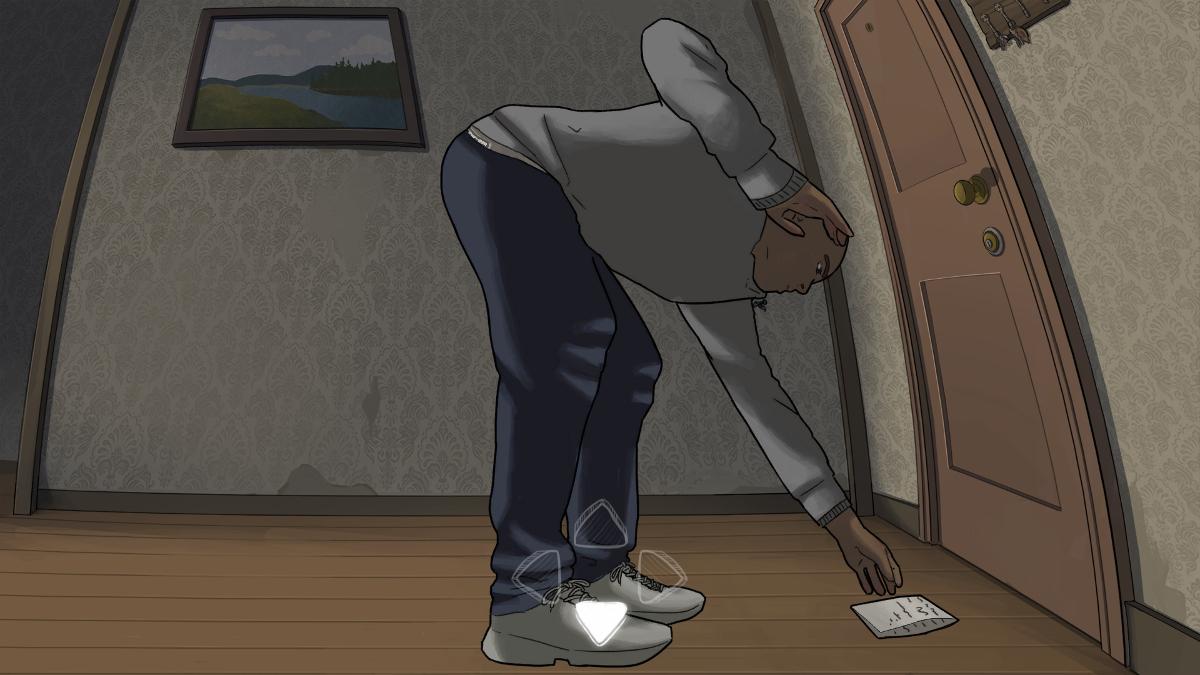 Article continues below advertisement
The presentation and movement in Frank and Drake is so unlike anything else. However, the rotoscoping is arguably an Achilles heel to the narrative game.
Drake's scene with the harmonica is only a glimpse of playing, which players might assume was cut short due to the work necessary for this animation style. There are many human scenes like this with the roommates that try to land within a breath of a moment but instead rush by.
In an effort to remedy those abrupt scenarios, players learn more about Frank and Drake through their journals. From bird sketches to insecurities about themselves, the protagonists are vulnerable and creative in them.
Like the crossword puzzle, you can linger on those pages, noting pen scratches, symbols, and near-bumping words.
Article continues below advertisement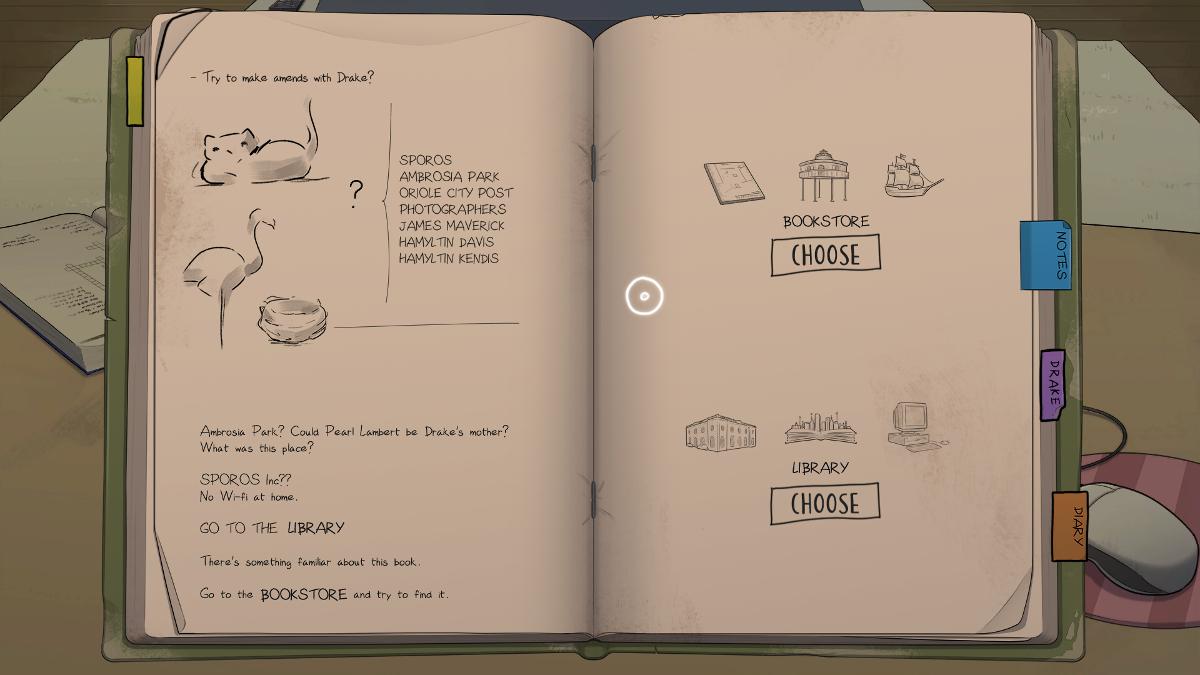 The character writing, narrative, and little moments outshine the rotoscoping under scrutiny, but Frank and Drake's attempt at weaving all of this together still makes it worth playing.
There are story revelations that make sticking along the ride worthwhile, and the puzzles can be mechanically clever and deliciously fun. It's not perfect, but its flaws don't outweigh its effort.