'Final Fantasy XVI' Review: A Modern Masterpiece on Its Own Terms
'Final Fantasy XVI' is a shocking departure from the series, carving out its own niche as an exhiliarating new standard for 'Final Fantasy'.
The gravity of a new numbered installment in the Final Fantasy series is undeniable, to say the least. As a franchise that has repeatedly pushed the boundaries of what is possible in video game storytelling, each new game has a lot to live up to. That pressure has led to some dizzying highs and terrifying lows and given the divisive nature of FFXV (and this reviewer's personal grudge against its release), a name like Final Fantasy XVI already had its work cut out for it upon its reveal.
Article continues below advertisement
However, the latest mainline entry makes a concerted effort not to overextend itself. It kept its promises simple and clear-cut only to deliver far more in its actual execution. With a strong cinematic narrative that might make George R.R. Martin blush and gameplay unlike anything the series has had before it, XVI is the whole package and more. The legacy of the crystals has shaped Valisthean history for long enough. But the legacy of Final Fantasy is forever changed by the masterpiece that XVI has to offer.
Final Fantasy XVI
Our Rating
A stark departure from the franchise that retains its series' essence carving out a place for itself as a remarkable action RPG.
Developer: Creative Business Unit III
Publisher: Square Enix
Platforms: PS5
Release date: June 22, 2023
Article continues below advertisement
The game follows Clive Rosfield, a former prince of the Grand Duchy of Rosaria. In his youth, he trained to protect his beloved brother, Joshua, a young Dominant burdened with the godlike power of the Phoenix, an Eikon of Fire. After Rosaria is ambushed and tragedy befalls Joshua at the hands of Ifrit, a new Eikon of Fire, Clive is branded and exiled from his fallen kingdom.
As an adult, Clive lives in disgrace for failing to protect his brother on that fateful night of flame. He soon meets Cid, Dominant of the Eikon of Thunder Ramuh. Cid attempts to recruit Clive in his efforts to rid their land of ongoing oppression and Clive tentatively joins, though he is solely focused on exacting revenge on Ifrit.
Article continues below advertisement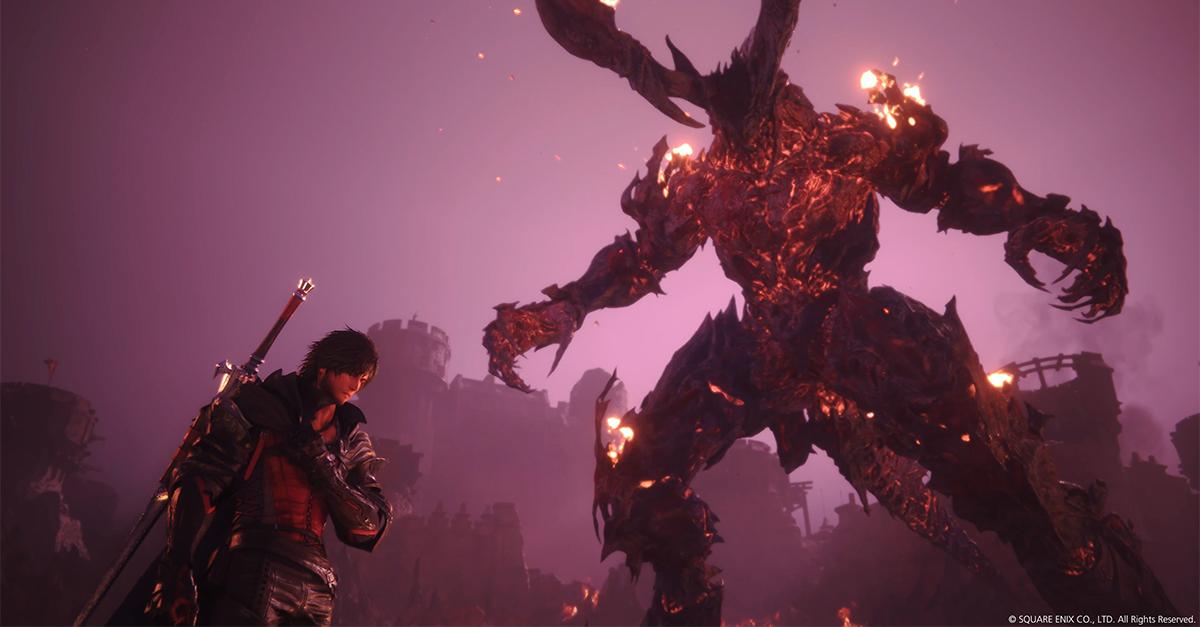 In first diving into XVI, the sting from the last official FF number and its troubled development returned for a moment. Over the course of a decade, Versus XIII slowly devolved into the bloated, hollow, and ultimately disappointing final product that was FFXV. With that in mind, the prospect of a completely new number seemed as if it could be equally as emotionally exhausting.
Article continues below advertisement
Thankfully, XVI seems to have taken plenty of cues from its predecessor in its ambitious yet contained presentation. The wartorn continent of Valisthea is considerably large and there's a multitude of battles to be fought and stories to be told in each nation you visit, but the game never tries to be anything more than its own vibrant and sprawling fairy tale on its own terms.
Interestingly enough, the combat feels like the furthest thing from Final Fantasy than the series has ever approached. As an action RPG, it leans far more "action" than the "RPG." XVI is all about stylish real-time combat as you switch off between several unique Eikon movesets that you collect throughout the game.
Article continues below advertisement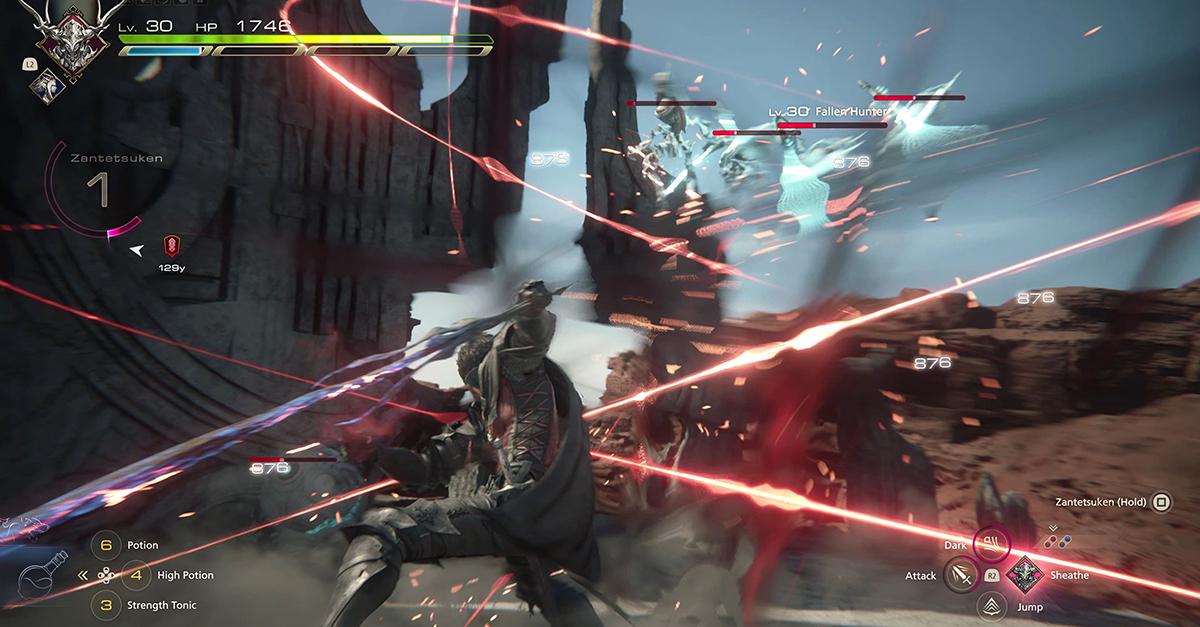 Precise dodges and intricate combos are not only possible but encouraged, with even fights against normal grunts giving you leeway to try out some tricky combat that's as challenging as it is rewarding. It may prove overwhelming for some RPG fans, but as a lover of games like Bayonetta and Hi-Fi Rush, I felt right at home. A well-timed block with my earth-based Titan powers and even an accidental parry felt immensely satisfying as enemy attacks flew right back at them in spectacular fashion.
Article continues below advertisement
Yet for all the abilities Clive is afforded in the game, I felt myself wanting by way of his "party members." For all intents and purposes, you have a traditional RPG party in name only, considering that you can't change their equipment or even interact with them in battle. XVI wants to be more action-oriented and even succeeds at it, but that singular focus on one character's combat almost forced the party members to feel tacked on.
For better and for worse, XVI is about as close to a character action game as Final Fantasy has ever gotten. In that sense, it offered even more surprises. Whereas over-the-top action titles of this nature so often sacrifice story for combat, Clive's tragic yet redemptive journey is utterly enthralling.
Article continues below advertisement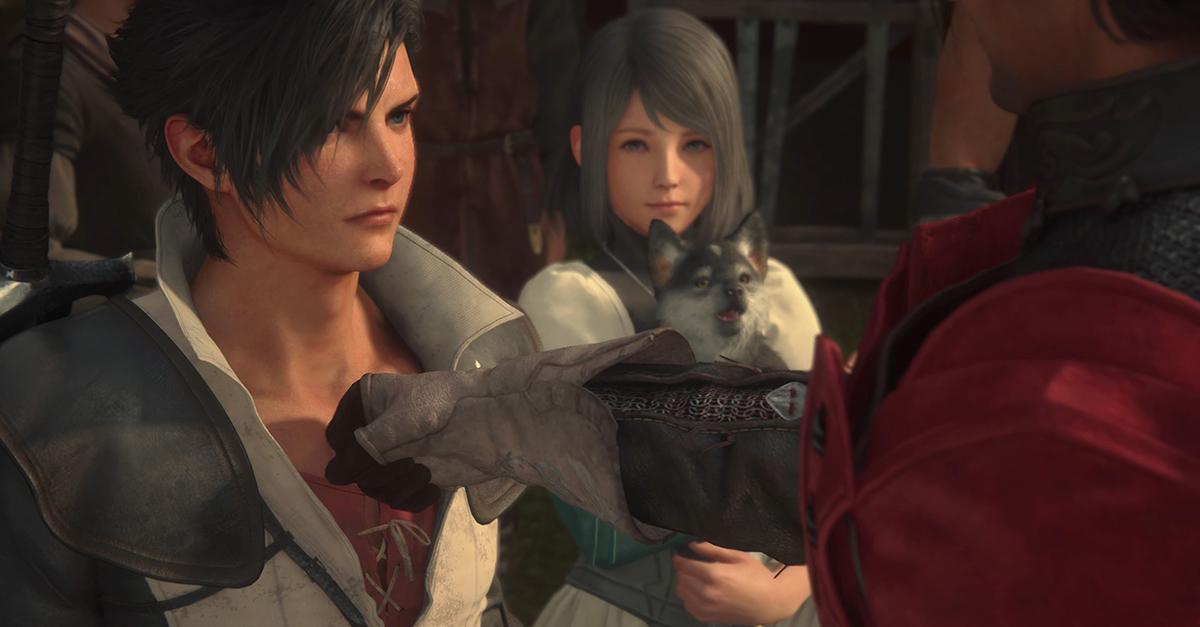 Clive's quest for revenge feels so deeply personal, from the very first shot of the game in which an older Clive is haunted by the sight of fire to the first-person moment in which a younger Clive watches his kingdom fall apart. XVI pulls no punches in delivering a darker and heavier narrative than most that came before it.
Article continues below advertisement
In a similar fashion to stories like A Song of Ice and Fire, XVI is shocking, brutal, emotional, and almost impossible to put down. I desperately rooted for Clive and his companions to overcome their struggles and find a happy ending amidst the horrors of warfare. The whole spectacle is bolstered by astonishing voice performances, with the game's talented cast bringing their A-game to the fantasy.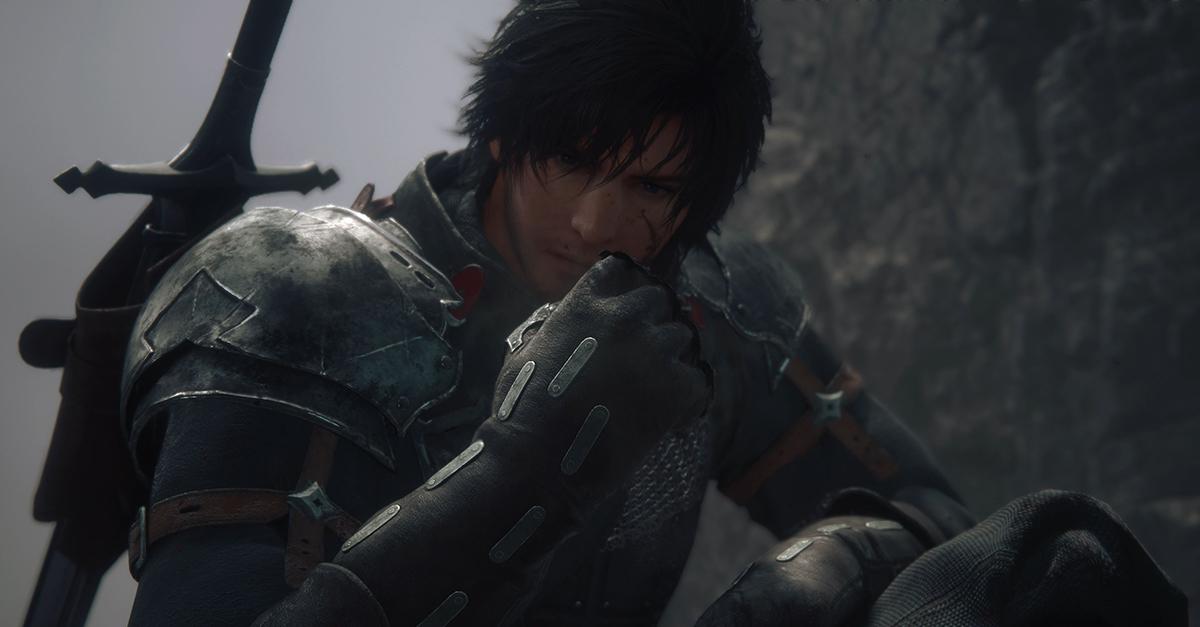 Article continues below advertisement
Young Clive's desperate cry for revenge sounded raw and unsettling as Ben Starr's performance shook me to the core. He carries that weight into Clive's later years as his struggle to overcome his past paves the way for something deeply cathartic.
Yet despite Clive's traumatic past, he is set remarkably apart from other brooding Final Fantasy protagonists. While many FF main characters attempt to distance themselves from the story and its players, he shows great camaraderie with the allies he gains throughout the course of the story. Clive felt surprisingly sympathetic to those around him in a way that made all of them easy to root for.
Article continues below advertisement
There's this impossibly-perfect balance that the game manages to achieve between its impeccable combat and gripping narrative. That balance persists in earnest with the Eikon battles. I was so deeply engrossed in the game's sprawling Shakespearean story that I was utterly gobsmacked to see giant monsters duking it out in the same breadth as crystal-based political discourse.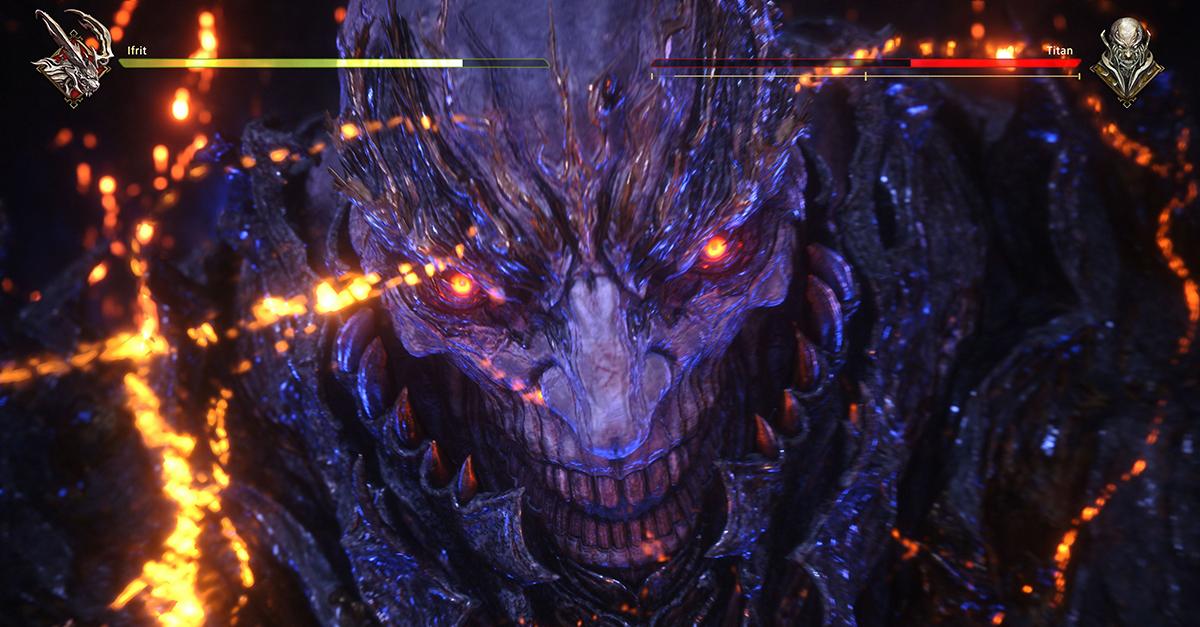 Article continues below advertisement
Playing as Eikons feels just as fluid and intricate as regular combat, albeit scaled up to kaiju proportions. That dance between enormous setpiece battles and a story that's politically and emotionally grounded scratched an itch I've been looking for in my entire history of gaming. Political intrigue and moving character moments played well with energetic highs in a blend that I've rarely ever seen before.
With everything going for it, Final Fantasy XVI feels like the most complete FF in years. Even down to the last moments, there are new things to discover about the world and its characters that could keep you in Valisthea forever.
Article continues below advertisement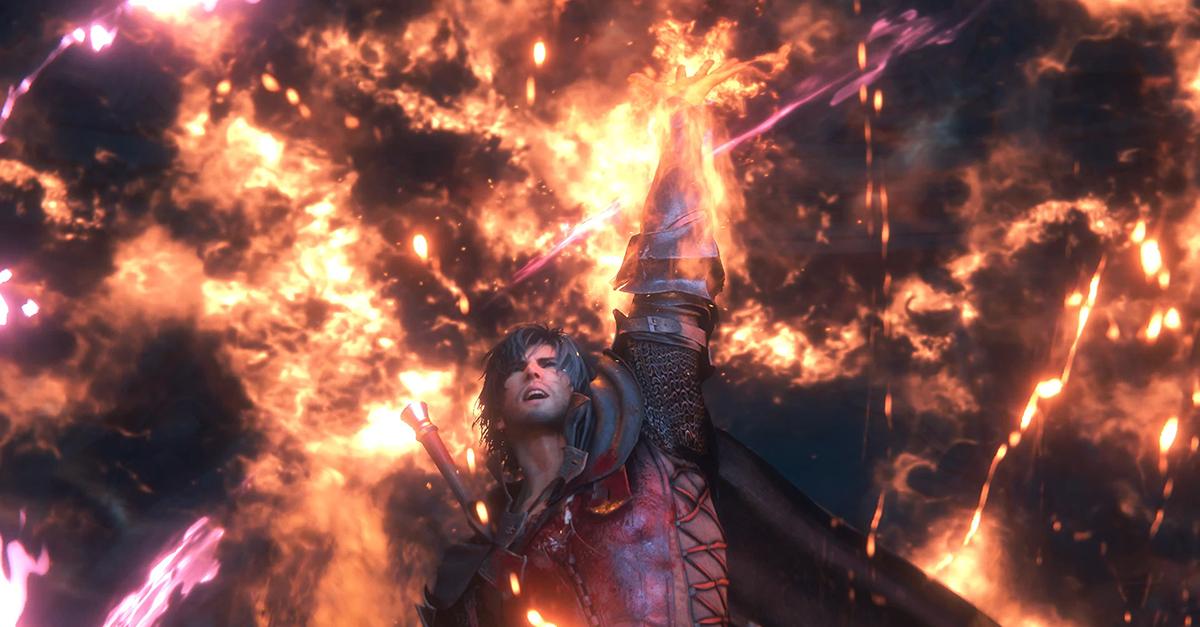 It's the game to get a PS5 for, a must-play for any Final Fantasy fan, and even a heart-wrenching epic that's equal parts breathtaking and awe-inspiring. Clive's adventure stands as the latest among the greatest Final Fantasy stories ever told and carries the legacy of the series proudly.