'Gord' First Impressions: A Brutal Dark Fantasy City-Builder Steeped in Slavic Folklore
We got to play an hour of 'Gord,' a Slavic-inspired dark fantasy game juggling exploration and city-building mechanics. Check out our first impressions.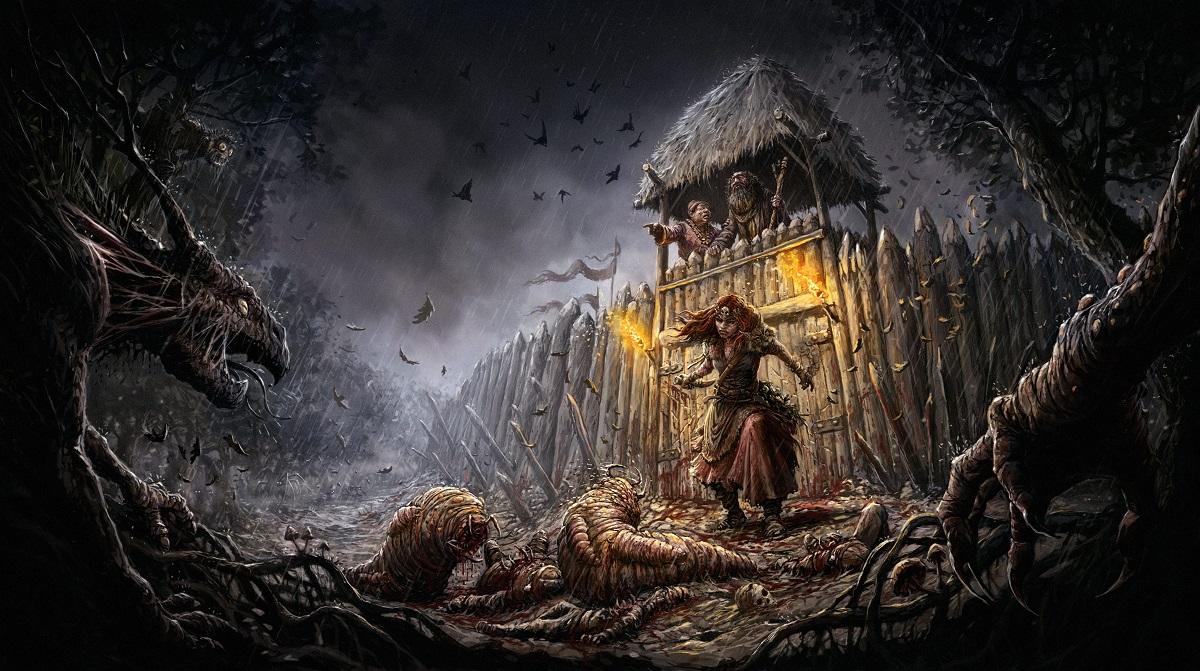 Kneeled before a bog crowded with mangled wood and watery pus, Dobromila raised her hands. She was a child from my settlement — now at the bulbous and rotten belly of a Horror deep within the forbidden forest.
Known as Ardaven, this mythical creature demanded "young flesh," threatening to send a plague to the doorstep of my people if I ignored its request. Out of curiosity, I bent the knee rather than attacking the creature.
Article continues below advertisement
Lifted by a thick vine, Dobromila was slung into the monster's crooked mouth and eaten. The sight was dreadful — instantly forming a discomfiting knot in my chest. The way forward was now open.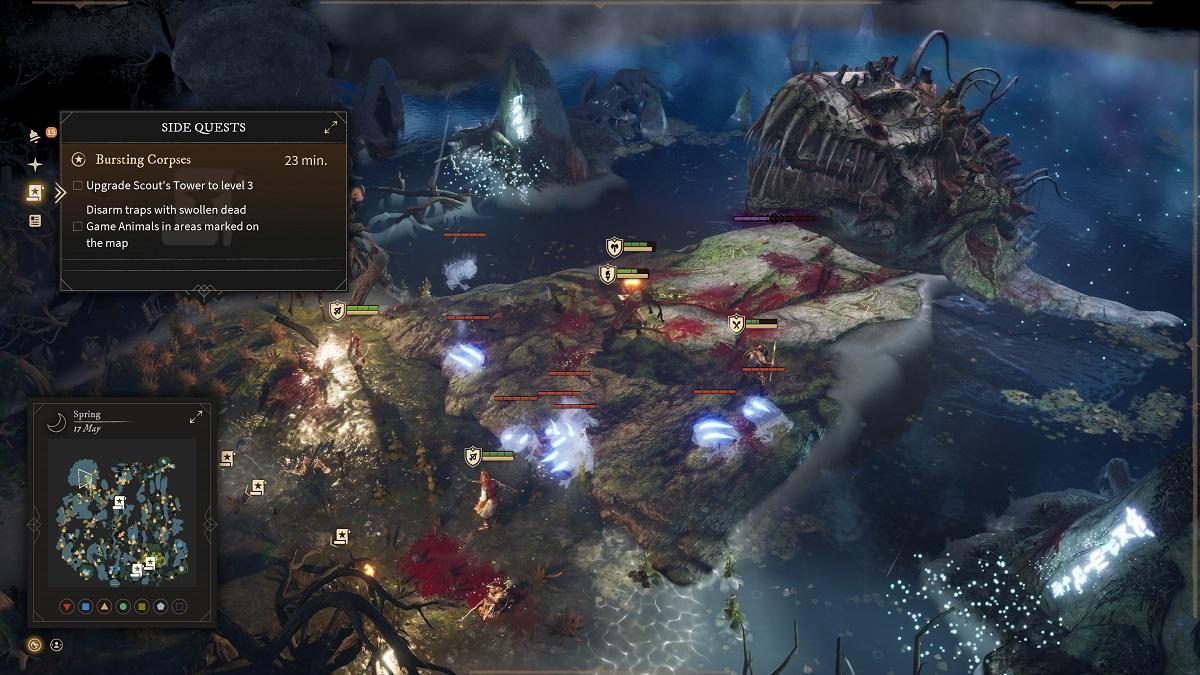 Article continues below advertisement
You won't find sunlight in Gord. As the leader of the Tribe of the Dawn, your humble settlement is at risk from enemy tribes and mythical terrors. Subjects are liable to break down under pressure and flee amid their duties. And beyond the palisades erected around your home awaits an expansive wilderness you must investigate.
Gord stabs at balancing gameplay mechanics and themes inspired by RimWorld and The Witcher 3: Wild Hunt to paint this brutal world, led by player choices and randomized scenarios to keep things fresh.
Throughout my hour of playtime during an event with developer Covenant.dev, I got an early glimpse of how Gord comes together in its opening segments. Here are our first impressions.
Article continues below advertisement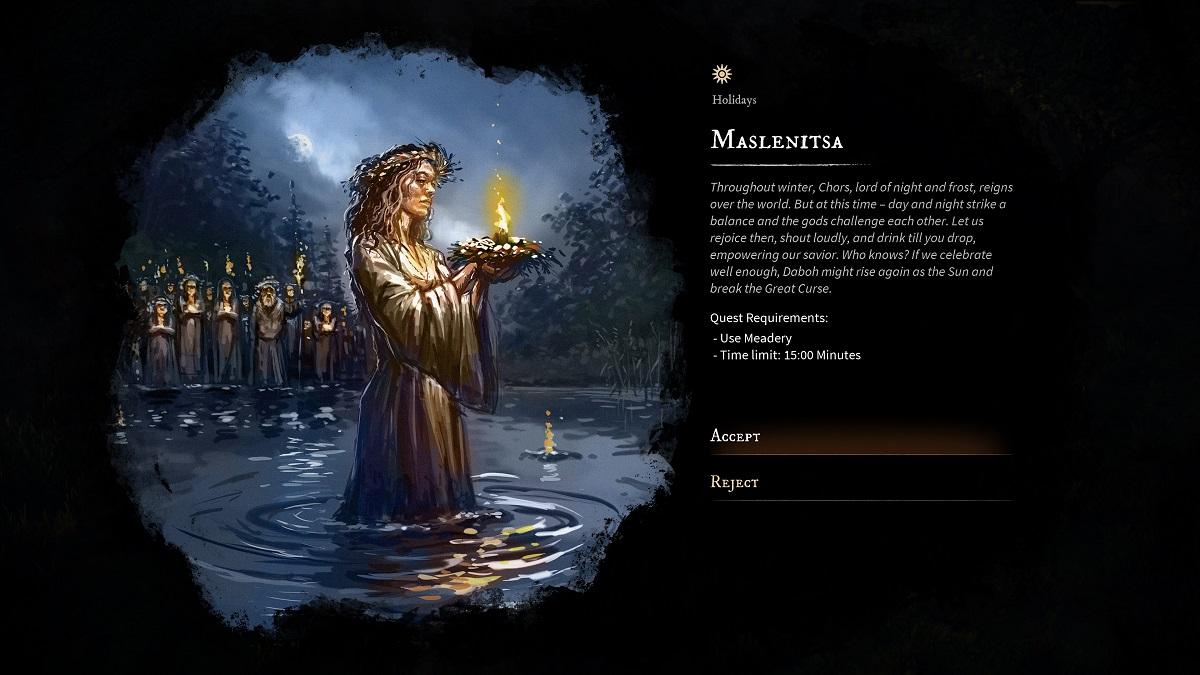 'Gord' is a dark fantasy city-builder where players will explore the forbidden Lysatia and take control of the Tribe of the Dawn.
In an opening cinematic, the nation-conquering king of Calanthia instructs you, his steward, to explore Lysatia's forbidden land in search of untapped gold for his army's northern campaign. The Tribe of the Dawn are natives of this treacherous land in Gord, who soon become your vassals for your journey across Lysatia.
Article continues below advertisement
There, cutscenes with key characters in your community aim to deliver a dark lore-rich story inspired by Slavic mythology, dotted with secrets about the Tribe of the Dawn and quests to discover torn pages from a mysterious tome called The Chronicle.
Gord immediately has an intriguing setup, which starts grounded in a typical medieval world and gradually expands in intrigue as ominous creatures from Slavic folklore enter the fold.
The Witcher 3 jumps between both worlds exceptionally well, and in its own way, Gord spotlights the harsh times through descriptive panels and gritty art style — breathing haunting life into myths like Ardaven later in my session.
Article continues below advertisement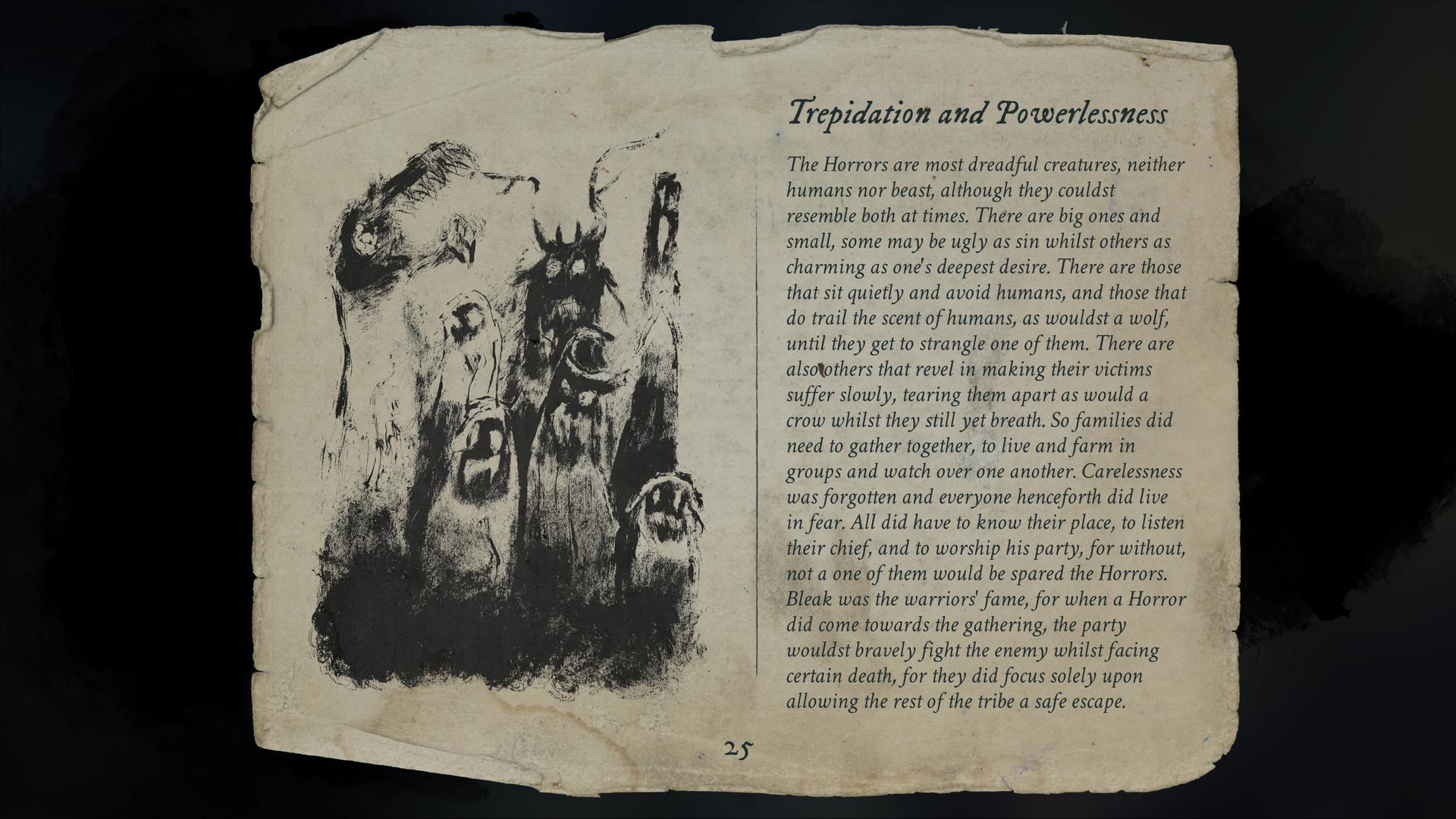 Construct new buildings and structures to survive, survey the well-being of your people, and scour the dark unknown.
From a top-down perspective, I led a small pack of Subjects after the intro cutscene to an open space within Lysatia.
Players will make their first gord here, a simple near-circular settlement of towering palisades to provide some measure of safety. Around my walls were trees, mushrooms, reeds, and other resources I would need to survive, but my Subjects weren't proficient gatherers.
Article continues below advertisement
To solve this, you can assign Subjects who are adults (children help with smaller tasks) with professions, such as Lumberjack or Thatcher, by constructing and choosing their workplace inside the gord.
Buildings like a Lumbermill and Forager's Hut are vital workplaces for amassing food to keep everyone well-fed and wood to make more structures. Soon, I built a Meadery that slowly boosted the sanity levels of Subjects.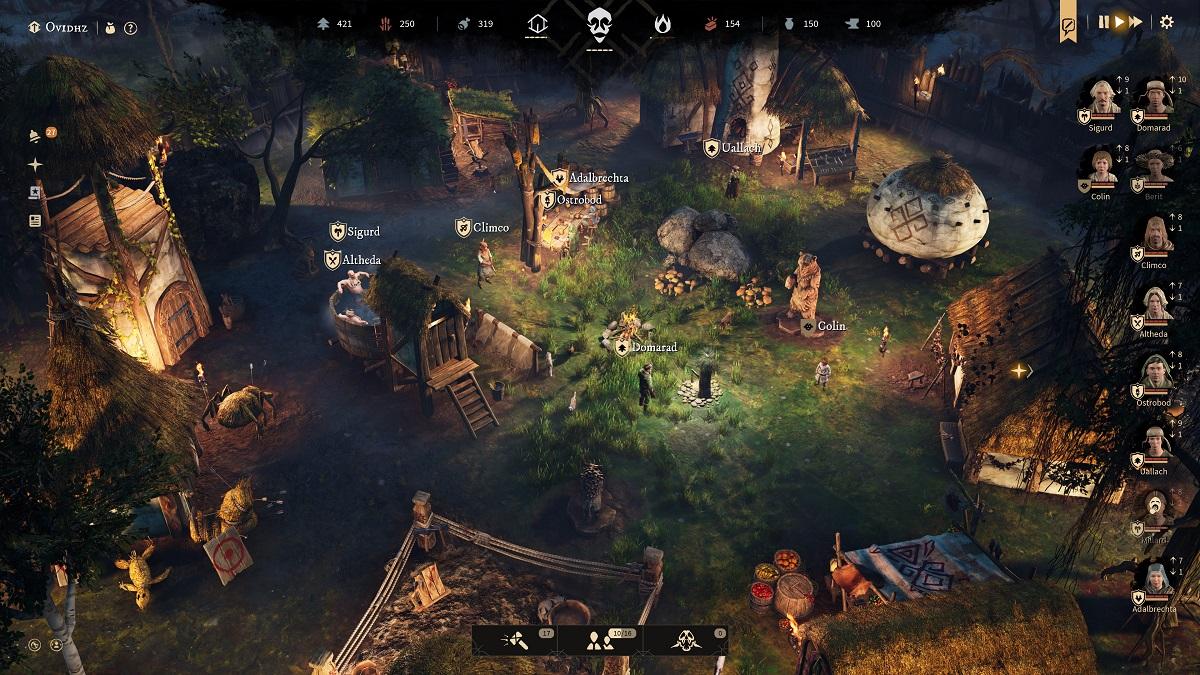 Article continues below advertisement
The mechanic harkens to the stress feature from Darkest Dungeon, lowered by the lack of torchlight, hunger, and other factors before they break down with a mental affliction. Raising this meter involves making a Meadery, killing enemies, assigning Subjects to a workplace, and keeping them healthy during these rough times.
Buildings and Subjects are linked, and in the time I had with Gord, this core challenge of city-building and character management felt busy and pleasantly complex.
Subjects have strengths and weaknesses that could make them better explorers or bad at specific work. And there are unique buildings to assign Subjects as Scouts and military-based professions to battle the terrors outside.
Article continues below advertisement
You can create a small contingent of fighters and a torchbearer to scour the dark forest. Monsters and bloodthirsty tribes stalk this land, which your fighters will automatically battle once close to them.
Eventually, you can use offensive and defensive Incantation spells to tip the odds in your favor, debilitating enemy strength and concealing areas. Battles were strategic, fun, and reminiscent of CRPGs like Baldur's Gate when instructing characters in real-time and through pauses.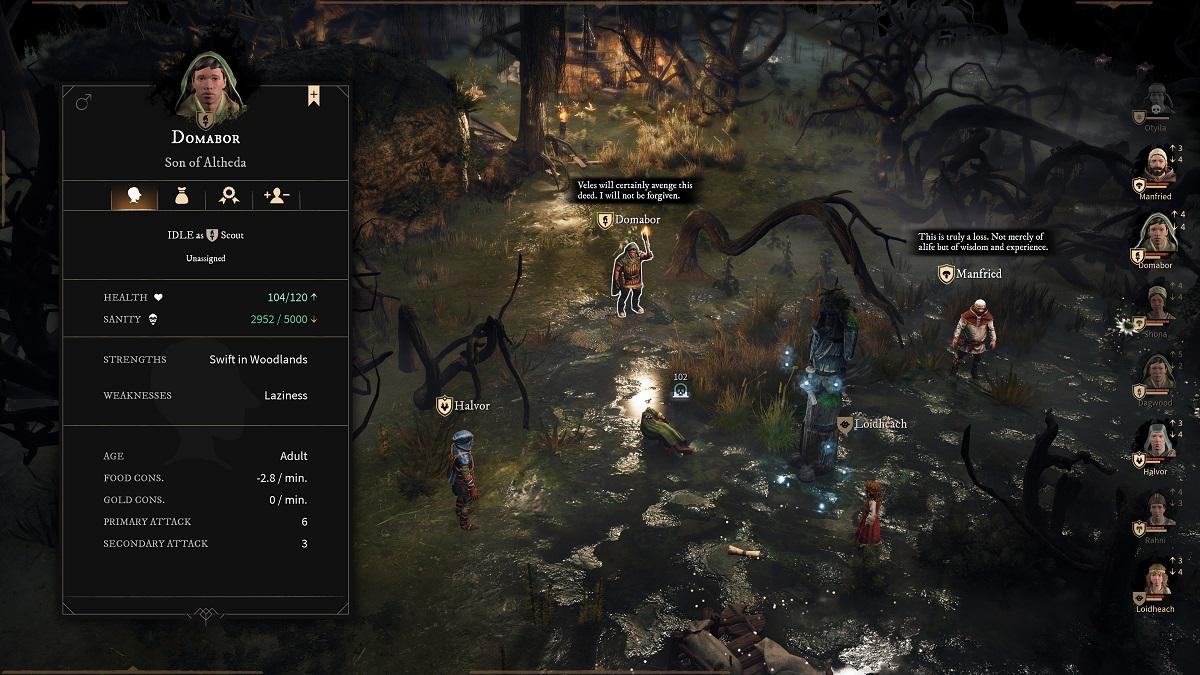 Article continues below advertisement
Outside await Ardaven and other Horrors on a shrouded map and side quests driven by an AI system to earn new equipment and materials.
Randomly, events may occur at your settlement, from welcoming a new child to your home or celebrating a holiday. Gord felt alive at all its corners and seemingly had a healthy cycle of activities to keep you engaged.
While just an early peek, Gord left a deep impression on me. Its world is bottom of the barrel grimy yet twinkles with a melancholy beauty. The gameplay is in-depth and likely to expand as players explore further.
Gord has all the beats to shape into a fantastic dark fantasy city-builder adventure title, but I hope it consistently ups the ante and keeps players hooked within the final product.