'Jumplight Odyssey' Is a Promising Yet Awkward Roguelite Colony Sim — First Impressions
Before Steam Next Fest, we played a demo of 'Jumplight Odyssey,' a roguelite colony sim about escaping a galactic threat. Here are our first impressions.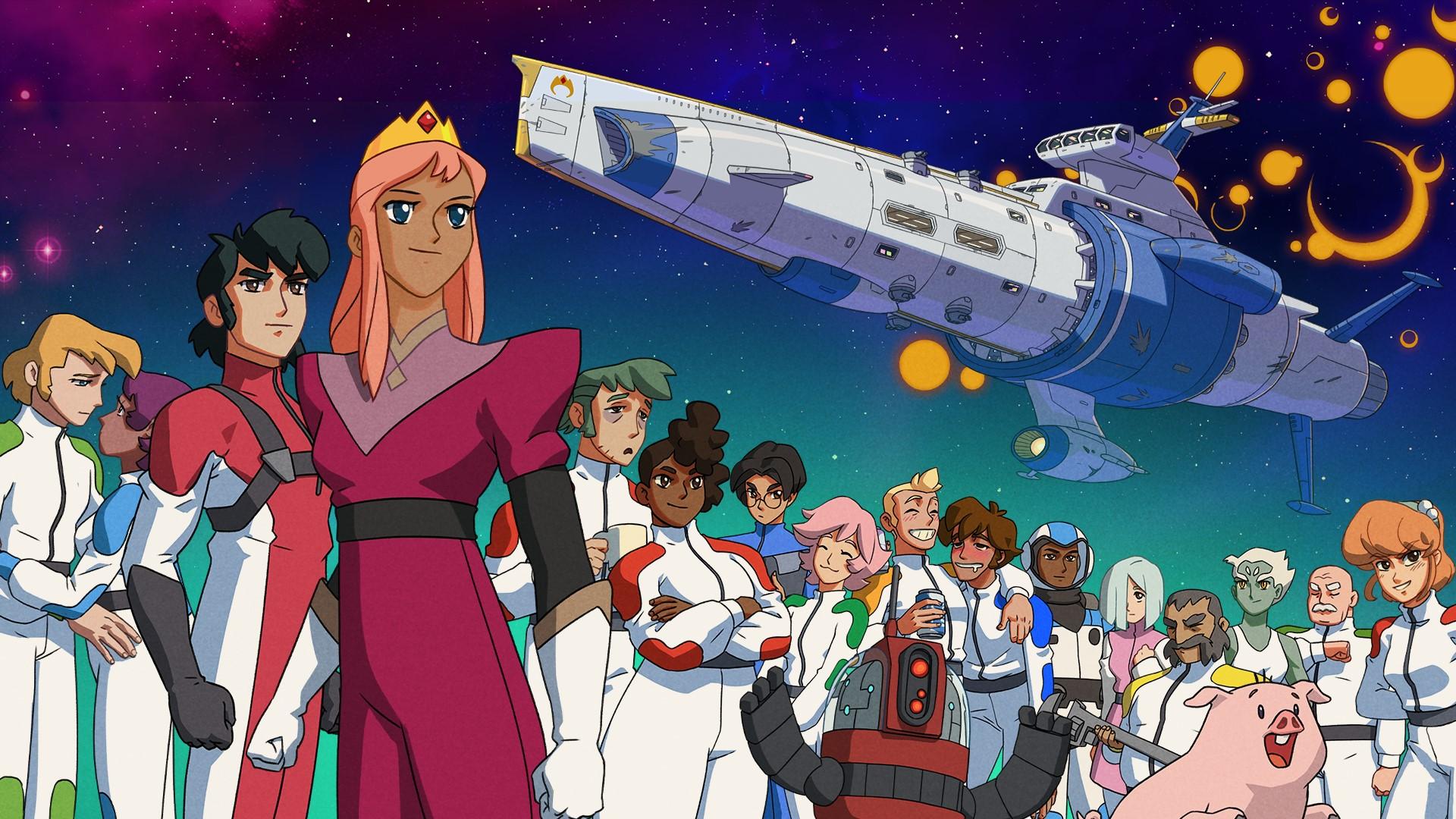 At the periphery of space, the mythical Forever Star awaits the former dwellers of Pleiades. The planet-conquering Zutopans destroyed their home world — now chasing the remnants into the endless expanse as they hurry to the forlorn star in hopes of securing safety.
In a small demo provided to Distractify ahead of the Steam Next Fest, Jumplight Odyssey starts with high stakes and dramatically sets the tone for the roguelite colony sim.
Article continues below advertisement
Aboard your starship, SDF Catalina, crewmembers are stressed and injured after escaping Pleiades. It will be up to you to keep their hopeful wishes alive and run a well-working ship in this dark time.
Yet, while the odds are against you, Jumplight Odyssey surprisingly humanizes the crew and brims with a defiant sense of optimism around every turn.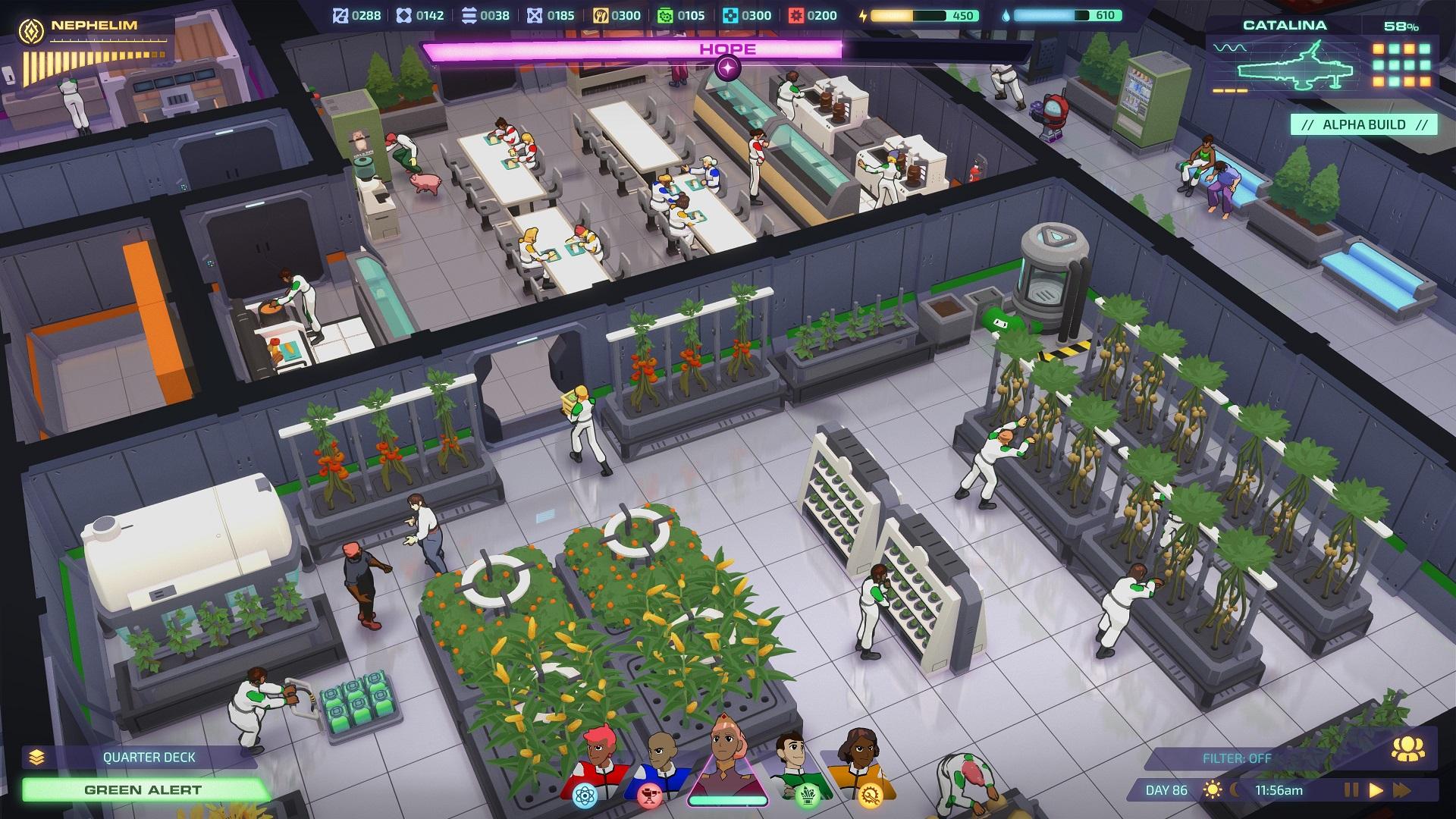 Article continues below advertisement
It balances opposing sides with a subtle mastery that flicks on and off like a switch, promising to keep players invested. Gameplay-wise, the spaceship sim stumbles, slipping in crucial areas that would smoothen out its most rewarding systems. Here are our first impressions.
'Jumplight Odyssey' is a roguelite colony sim with '70s sci-fi anime charm about hope, survival, and connection.
Made by League of Geeks, the creators of the grim fantasy tabletop game Armello, the team makes an intriguing departure from its past projects with Jumplight Odyssey. It has the art style and classic charm of a '70s sci-fi anime, flushed with bright colors and crewmembers with quirky personalities.
Article continues below advertisement
League of Geeks has taken on the challenge of molding a roguelite model and the complex inner workings of a colony sim game into Jumplight Odyssey. It's a promising combination that juggles management and quick roguelite pacing relatively successfully throughout the demo, save for a few caveats.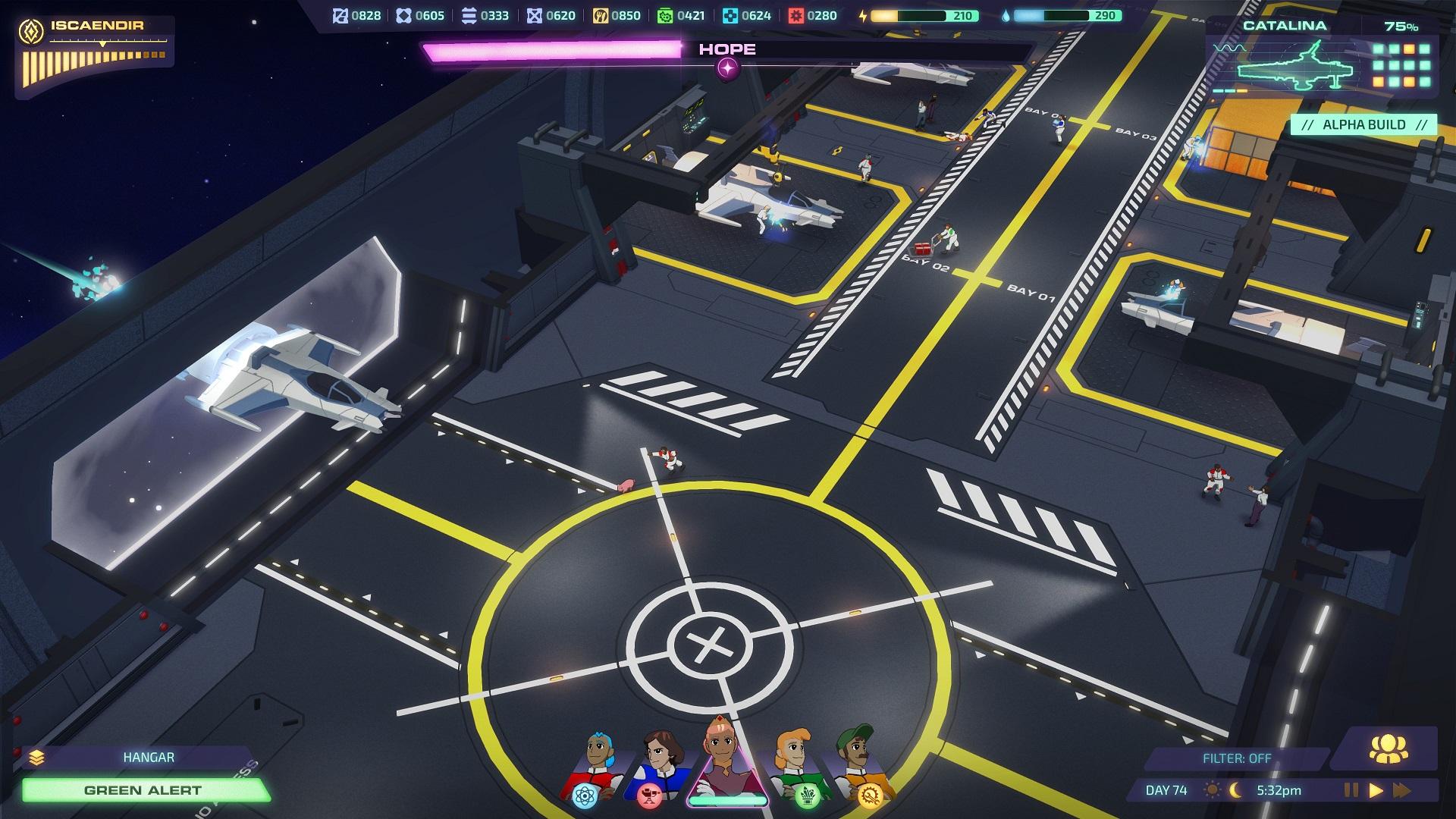 Article continues below advertisement
In the shoes of Princess Euphoria, captain of the Catalina, players will be tasked with avoiding attacks from the Zutopans by regularly space-jumping to new solar systems and building greenhouses and other facilities onboard to make vital materials for further construction.
Energy is required to make jumps, and the Zutopans will always be minutes behind you, forcing you to make conscious moves. Meanwhile, players will keep the flame of Hope alive via a bar at the top of the screen, which fluctuates based on the well-being of Catalina's crew.
Those on duty will get tried if constantly sent out on missions, and fires may break out after enemy attacks, causing many to get injured. As captain, you'll need to keep your people fit and healthy.
Article continues below advertisement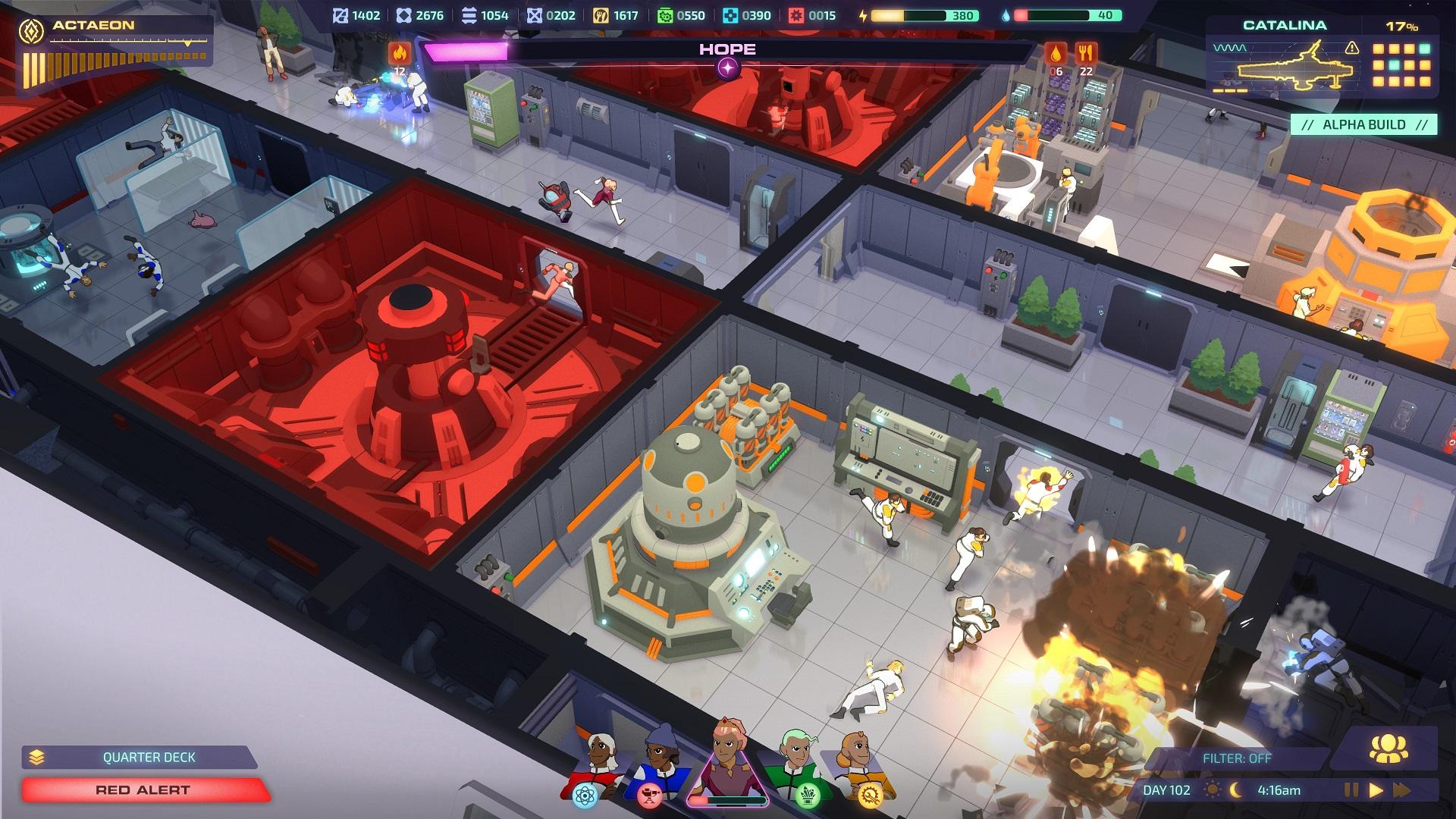 Being chased by a galactic threat will stress out crewmembers, so building facilities for them to unwind and cafeterias to give them some semblance of a life again makes them happy and, in turn, builds Hope. If the bar depletes entirely, that's the end of the run.
Compared to other roguelites, Jumplight Odyssey is light mechanically. Nothing from my ventures carried over. The Hope mechanic and choosing solar systems to jump toward were the only things giving this sim a roguelite twist.
Article continues below advertisement
From an isometric perspective, you can freely click on individuals over the Catalina to learn more about them. I was pleasantly surprised that just about each crew member had a relationship with someone else onboard, whether as friends, rivals, or lovers.
It's a small glimpse into their daily lives. One person may have a habit of ogling the fighter ships in the Hanger, and you might even catch them in the act — others find comfort when tinkering away at work or relaxing with friends.
Jumplight Odyssey's characters feel human and grounded with these little flourishes, enough to connect the player to the citizens amid maintaining the Catalina.
Article continues below advertisement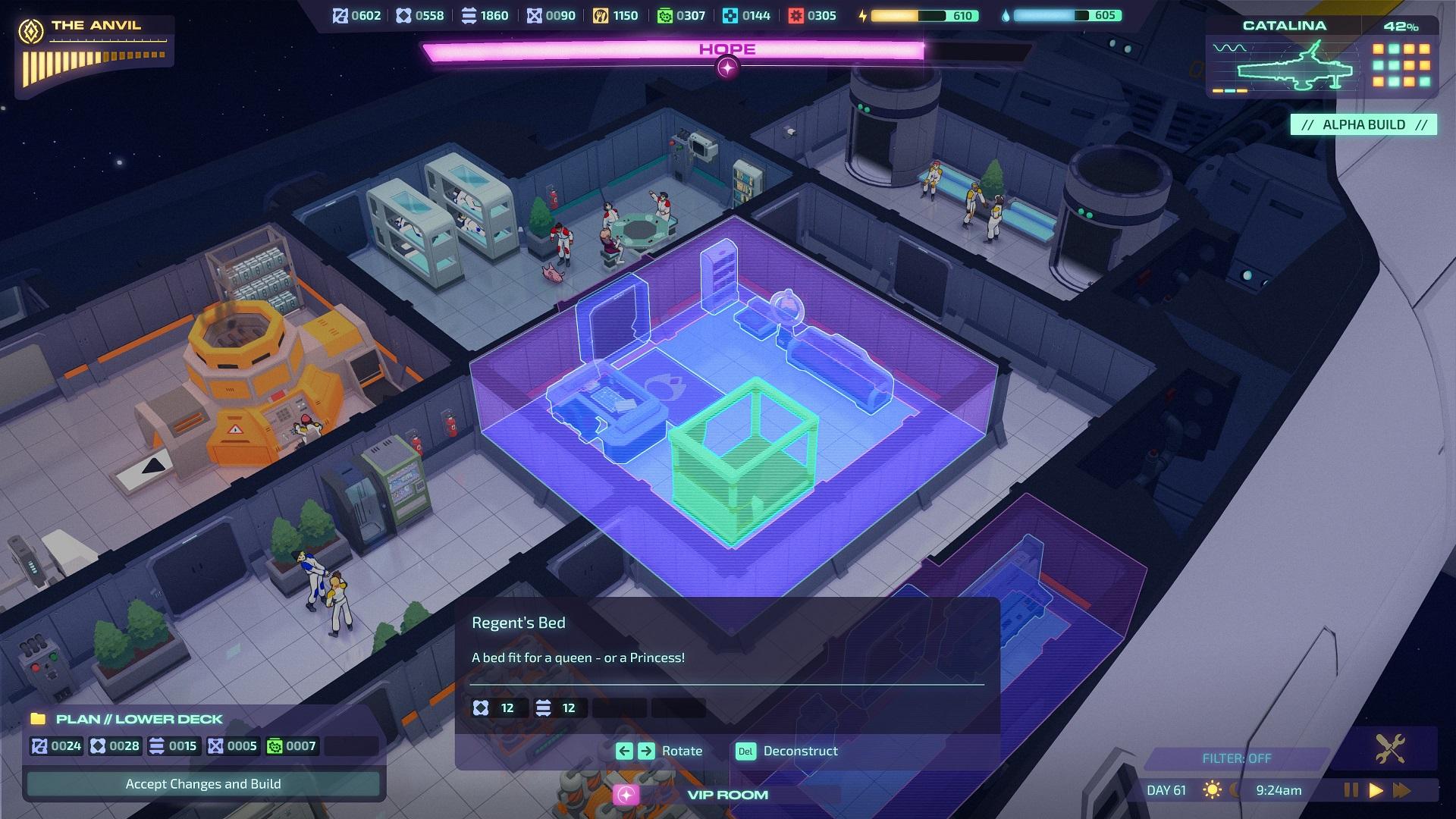 Build, scavenge, and optimize the Catalina however you see fit...sorta.
Your crew will get separated by division: Science, Engineering, Combat, and Supply. Each section specializes in doing different duties on the Catalina, and you can assign crewmembers to whichever division with a simple click.
Doing so will bolster that group's efforts in building new facilities or attending to the injured crew inside med bays, so players will have some subtle freedom to decide what takes priority.
Article continues below advertisement
However, there didn't seem to be a way to instruct the crew. Your entire manifest will operate automatically without any manual input, meaning even if you set the groundwork for a new facility that would help speed things along, you'll have to wait a while before the crew gets around to it. This may be the dev's way of making the process realistic, but it bogs down the pacing and doesn't make the player feel all that "commanding" as captain.
Article continues below advertisement
Some duties, like scavenger missions, are timed assignments where you pick a few members to head out into space to collect building materials. Aside from them, you don't have the luxury of enforcing where people go during the day.
This makes Jumplight Odyssey handle very awkward, leaning into the notion that players will mostly be hands-off in crew management and spending more time observing than making gripping judgments.
Understandably, League of Geeks is still early into development for Jumplight Odyssey, so I hope there's more focus on player control in the final product. They've nailed the presentation for Jumplight Odyssey and have some crafty systems baked into the game already, but amping the scale of choices available will make it a more promising title.
Jumplight Odyssey will be debuting a demo for Steam Next Fest on June 19. Development is ongoing, but the team aims to drop a roadmap for its early access in the coming weeks.