'Waven' Has Impressive Deckbuilding Depth and Colorful Tactics Battles — First Impressions
Ahead of its Steam Next Fest demo, we got hands-on time with 'Waven,' a poppy MMORPG deckbuilder with surprising depth and fun mechanics during battles.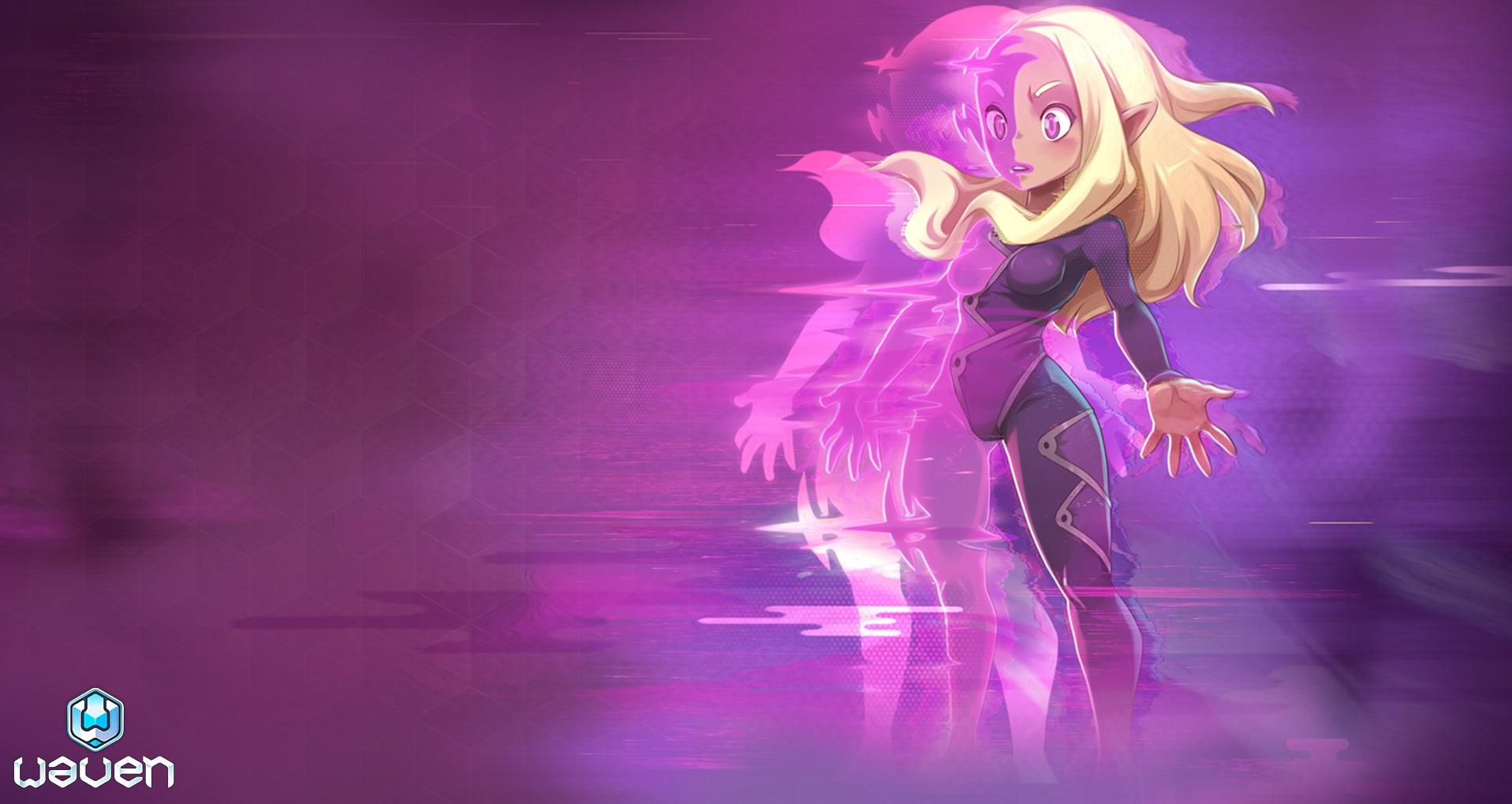 During a hands-off preview event last month, French developer Ankama revealed Waven as an MMORPG deckbuilder promising depth, giddy fun, and colorful battles.
The team already has a solid reputation for making fun tactical games, as seen with the highly-acclaimed Dofus and Wakfu. Reshaping the feel of its staple grid-based combat and cartoony art style, Anakama has again molded a compelling strategy title with Waven.
Article continues below advertisement
Its elemental deckbuilding is complicated enough to have players spending hours experimenting to find the perfect equation. Classes are deeply involved in how a deck shines, and companions offer critical support in challenging and gimmicky fights.
Longtime fans of Anakama will find everything that makes its games memorable, but newcomers may be overwhelmed by the ceiling of possibilities.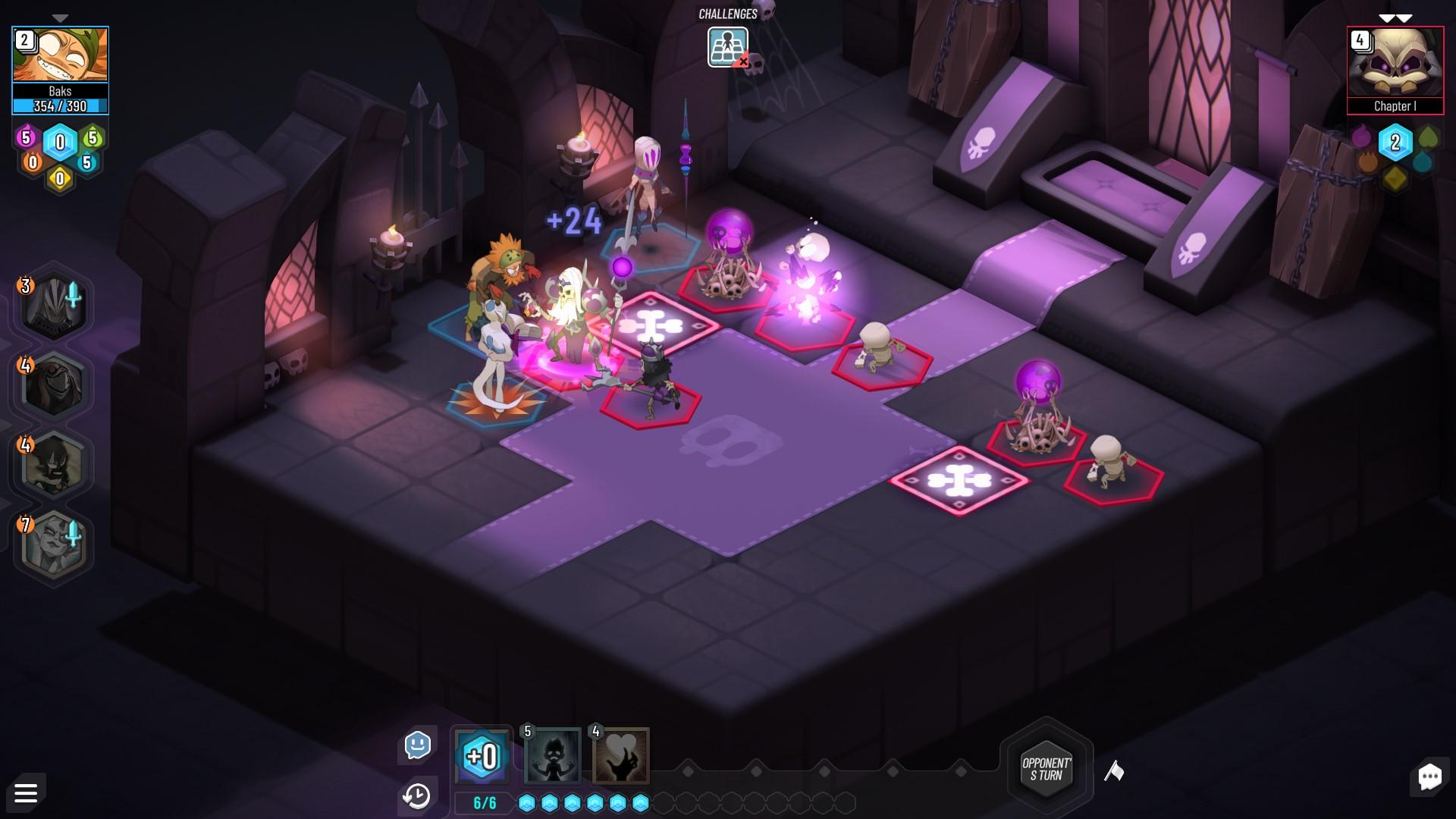 Article continues below advertisement
Distractify was provided access to the Steam Next Fest demo of Waven ahead of the event, including many classes to try and several battle quests from NPCs on a small batch of zones. Here are our first impressions.
'Waven' is a free-to-play tactical deckbuilding MMORPG set in a flooded world where its survivors live on colorful islands.
In Waven, players will enter a world shaken by a great upheaval that caused a massive flood, swallowing most lands except for a handful of islands. Survivors have made nations and towns on these isles, and players will explore them to find answers about the cataclysmic event.
Article continues below advertisement
The narrative sets the groundwork for your seafaring adventurers. However, based on the demo, players will invest most of their time into the moment-to-moment interactions with NPCs, combat, and being immersed in the distinctive traits of islands across Waven.
From an isometric view, I went from the verdant pastures of Astrub Island with bubbly characters and singing spirits to the dreary graveyard of walking skeletons on Chafer Island.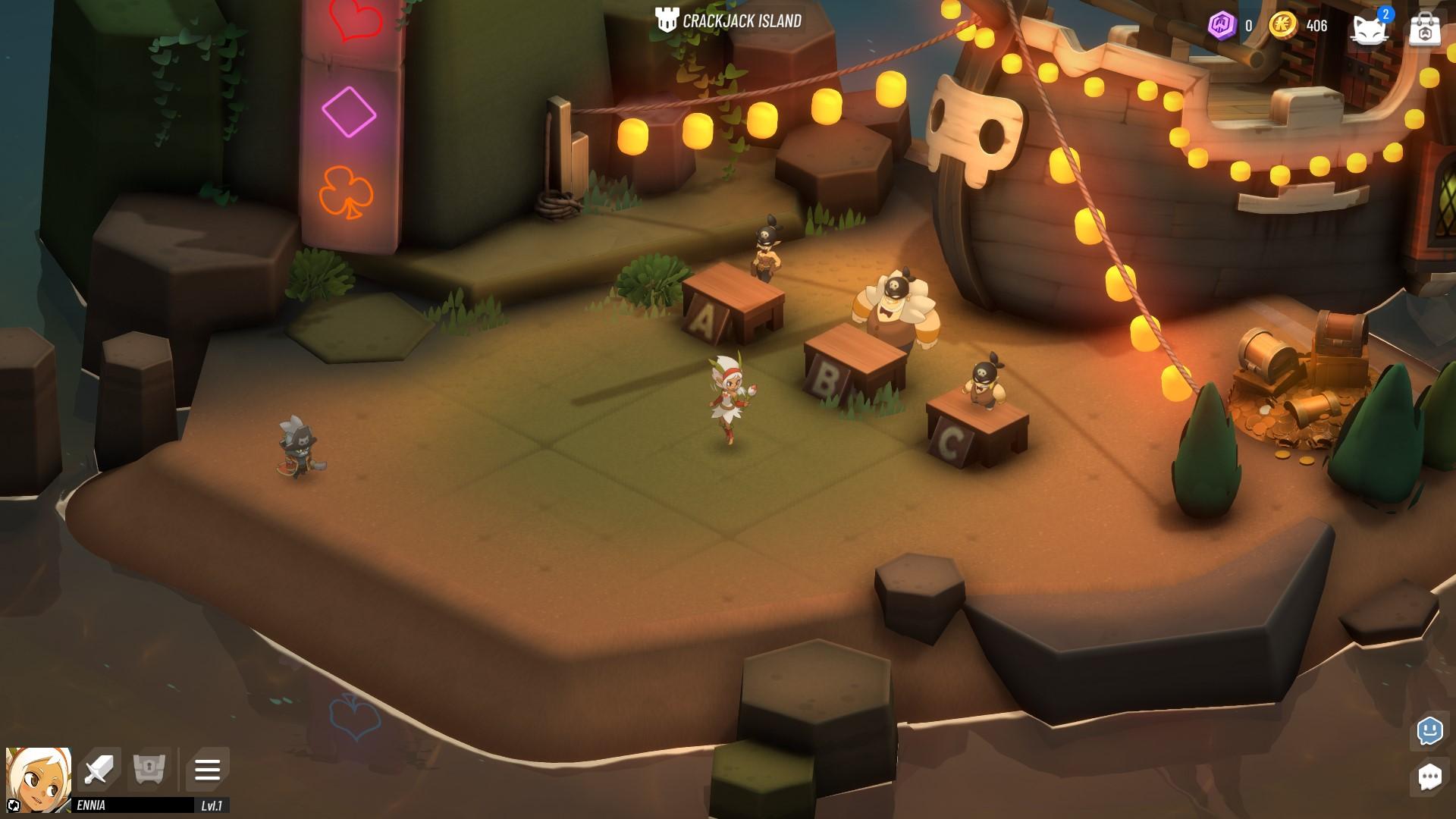 Article continues below advertisement
Isles come packed with visual distinctions, teasing what creatures you may fight and how battlefields will look. You can click around to absorb the sights and chat it up with NPCs scattered about with level-based battle quests.
By accepting a quest, you will teleport to an island with a battle scenario. Your chosen hero will fight creatures on a 7x7 grid battleground here, taking turns each round to use deck abilities and eventually summon companions.
Select your hero and map out your own play style with a varied deck.
Waven has typical classes players can choose for their character, ranging from the sword-slinging Warrior to the trap whiz Assassin. Five classes were available in the demo, but you could also select hero archetypes within those classes.
Article continues below advertisement
For instance, the Archer branched into four archetypes with hero passives and stats: One drawing an extra spell if less than two cards are in your hand and another dealing more damage when performing a combo with abilities.
Every class had the same amount of substitutes that opened up new unique methods of overcoming battles.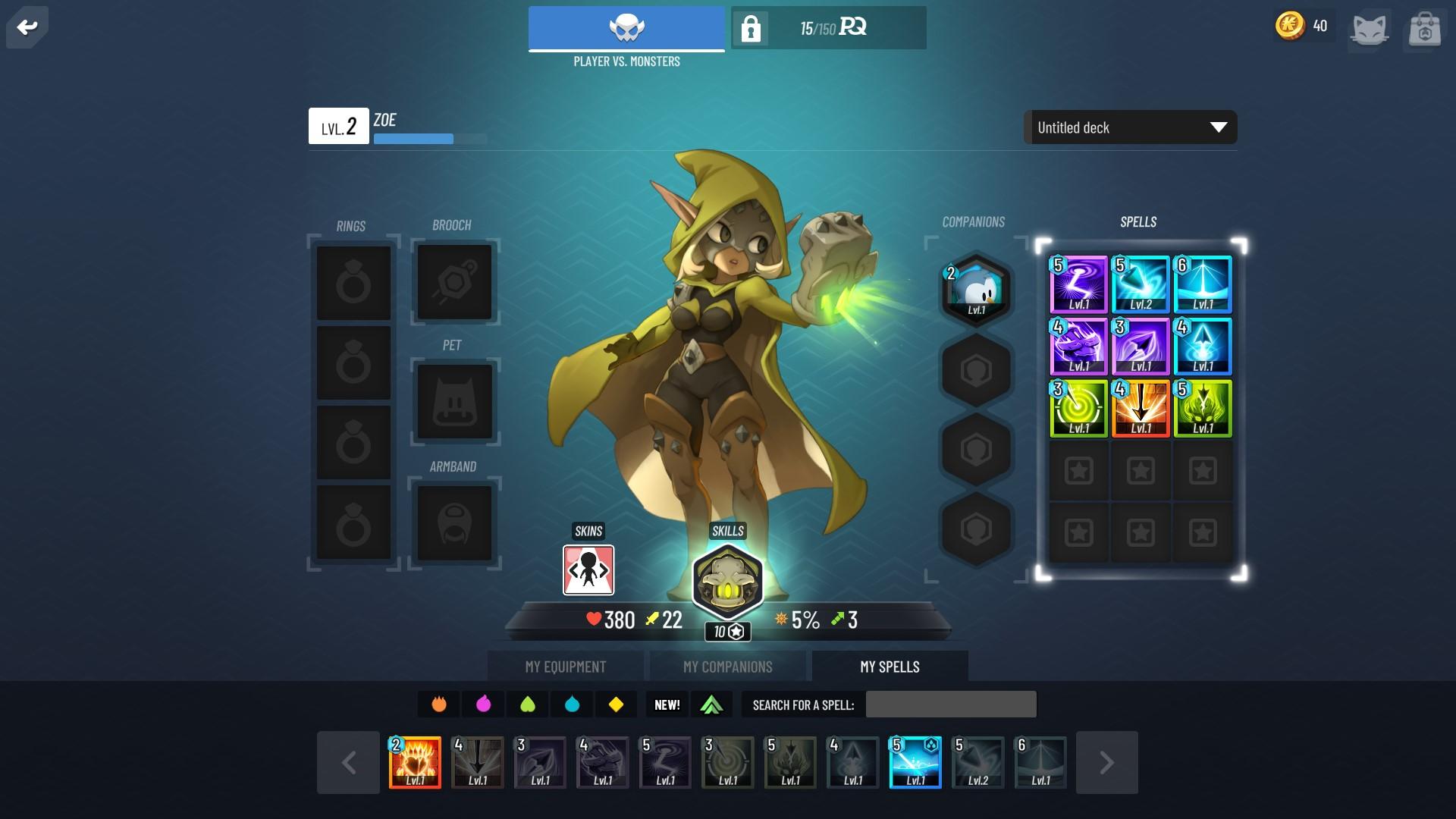 Article continues below advertisement
Once in a fight, the elemental deck Waven helped me build explained spells could only be used by spending Action Points during my turn. Playing a high-damage air spell to summon a boulder overhead an enemy or splashing a multi-hitting water attack will have different costs.
Each round begins with six Action Points you can extend further with Reserve Points acquired from using certain spells or through hero passives to pull off some devastating attacks.
While protecting a character during a battle or squaring up with a boss spawning allies, the deckbuilding in Waven becomes a dynamic game of musical chairs as you reposition and leverage spells to eliminate foes.
Yet at times, fights can be uncomfortably fast since there's a timed counter going during your turn — then enemies will gang up on you and throw out their spells in seconds before you know what happened. Waven would benefit from a slow-down function or pause to fix its pacing.
Article continues below advertisement
Throw in companions, which are allies I could summon after building enough elemental power from spells, and combat becomes even more painfully snappy.
With all the freedom players have between deck management and equippable accessories, understanding how those aspects function amid racing through battles may intimidate newcomers and even longtime fans.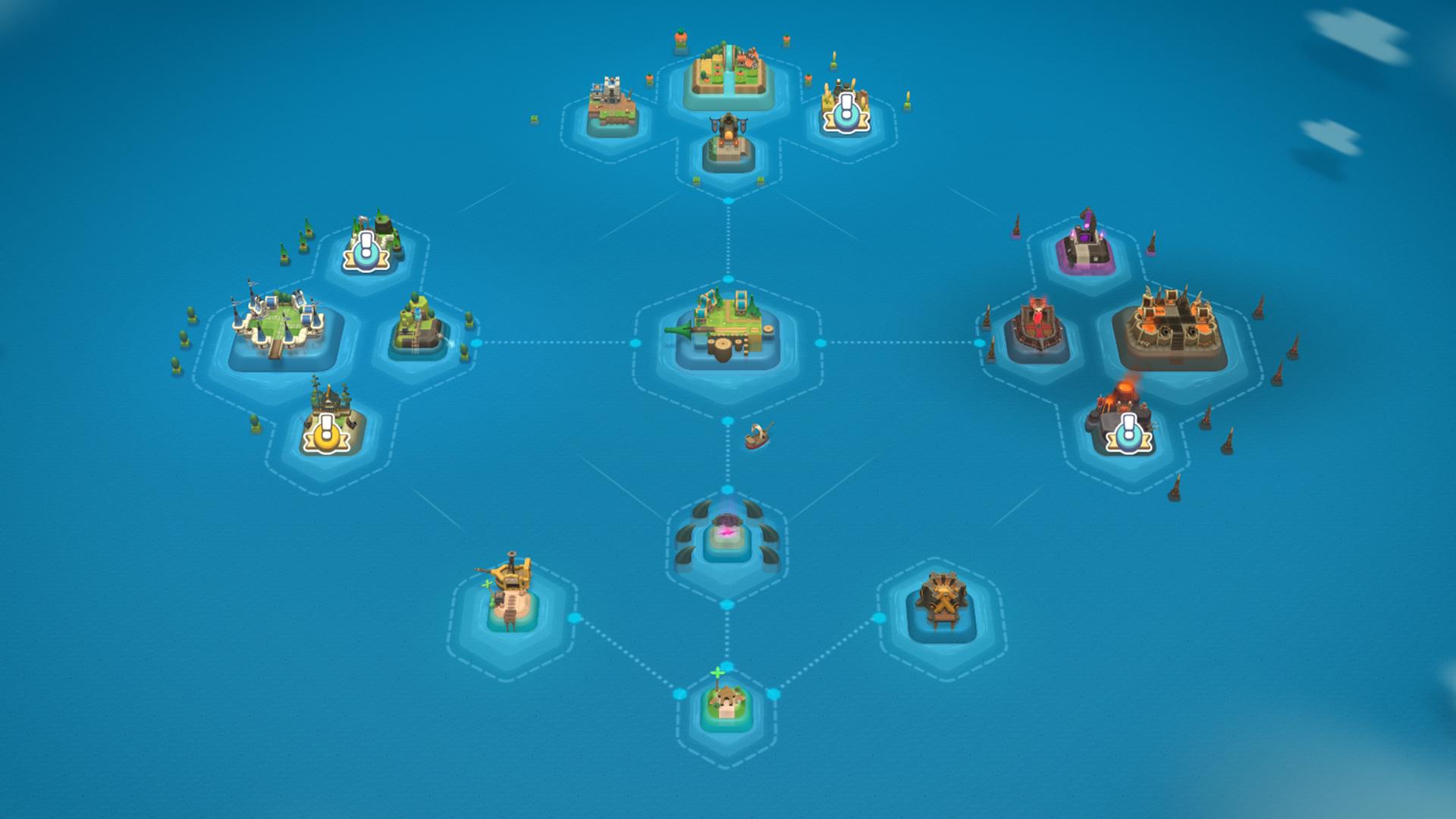 Article continues below advertisement
The deckbuilding title boasts deep complexity that appeals to players interested in theory-crafting and making quick decisions. I hope Ankama addresses this by adding accessible features to Waven's solid foundation.
One spell over another will separate players from each other and make old battle quests feel new again. Waven has the crucial pieces to be highly replayable, but some kinks could stop someone from investing deeper in the game.
If you want to size up Waven and see how it handles, you can download this demo during Steam Next Fest on June 19.