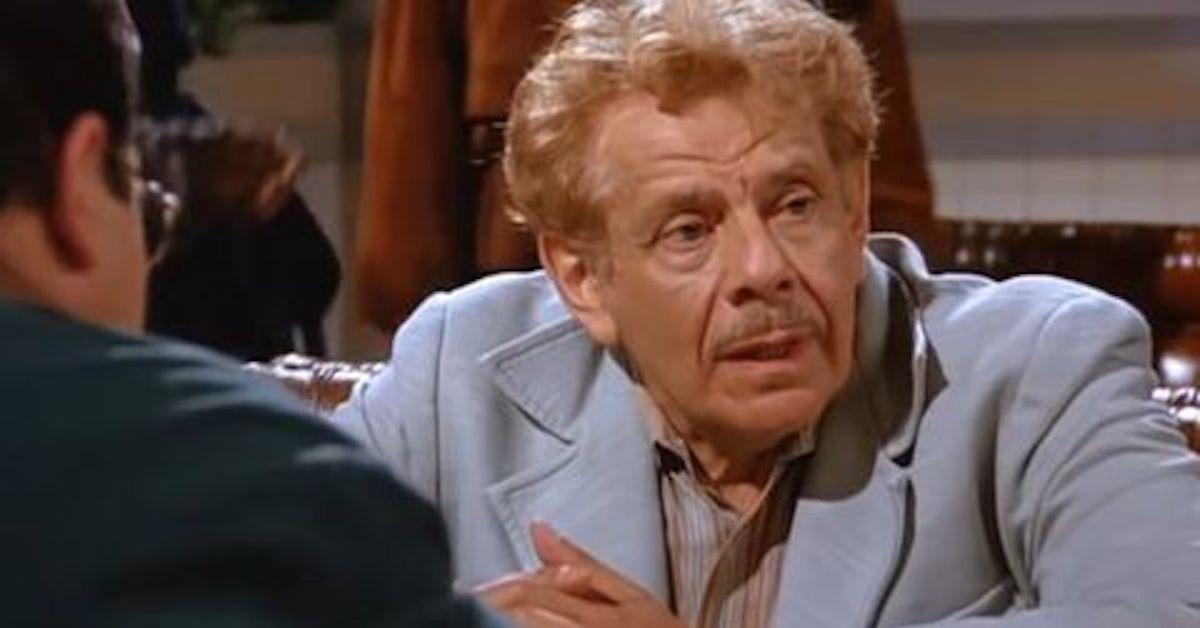 Here Are Some of Frank Costanza's Most Iconic Quotes to Honor the Late Jerry Stiller
Avid Seinfeld fans, as well as the family and friends of the Stiller family, are mourning the death of actor and stand-up comedian, Jerry Stiller, who sadly passed away at the age of 92 on Monday, May 11, 2020, according to CNN.
Article continues below advertisement
These are the best Frank Costanza quotes in memory of the beloved comedian Jerry Stiller.
To commemorate the late comedian, we're looking back at some of the greatest Frank Costanza quotes of all time — his role as George Costanza's hilarious curmudgeon of a father will never be forgotten.
1. "Serenity now!"
You can totally hear this photo, right? Frank's beloved "rage controlling exercise" will always be ringing in our ears, whether we're arguing with our S.O.s or simply getting into it with family on Festivus. And whether you're yelling it or repeating it in a (probably recommended) relaxed manner is entirely up to you.
Article continues below advertisement
2. "A brassiere for men... the manssiere! Get it?"
Frank's entrepreneurial skills were — well — truly something else. The "bro" or "manssiere," which he co-created with Kramer, may have been destined for failure, but it was definitely innovative in its own special way.
Article continues below advertisement
3. "No breaks. I feel reborn. I'm like a phoenix rising from Arizona!"
His dedication to the bro — or the manssierre — was unmatched. He was an inspiration to us all.
Article continues below advertisement
4. "No one is touching my feet. Between you and me, Elaine, I think I've got a foot odor problem."
Foot odor was the root of Frank's failed relationship during the Korean war — before acting as Elaine's "spy" to tell her if her manicurist was gossiping about her, Frank recounts the story of falling in love with a Korean woman, which ended with a bad breakup because he refused to take off his shoes in her home. Luckily, they were able to rekindle their love several years later at the end of the episode, but it didn't take long for them to start arguing again.
Article continues below advertisement
5. "The tradition of festivus begins with the airing of grievances. I've got a lot of problems with you people, and now, you're gonna hear about it!"
As the founder of Festivus, Frank guides his friends and family through the annual Dec. 23 tradition, and since it all starts with the "airing of grievances," we know Frank won't be holding back.
Article continues below advertisement
6. "You're not the only one improving yourself. I worked out with a dumbbell yesterday. I feel *vigorous*."
When Estelle's "bettering herself," Frank informs her he's been pumping iron... we're so proud.
Article continues below advertisement
7. "You saying you want a piece of me?"
When George gets arrested, Frank steps in to fight for his son's honor... and obviously, Elaine is ready to dish tremendous sass.
Article continues below advertisement
8. "They don't want us there, so we're going."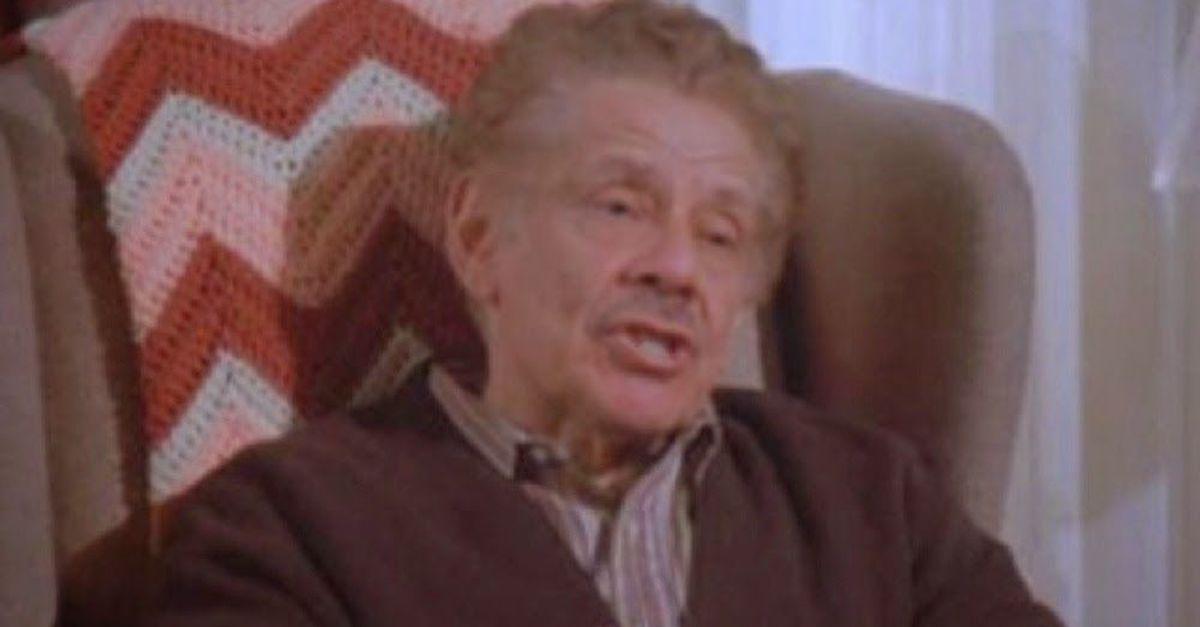 Frank and Estelle are no stranger to doing things out of spite, which includes moving to the same Florida community as the Seinfelds... a totally classic Constanza move.
Article continues below advertisement
9. "You have no eye for fashion!"
When Frank is spotted with his lawyer, who wears a cape, George and his mom, Estelle, ask him about it... and Frank is ready to defend him at all costs.
Article continues below advertisement
Frank Costanza was a beloved character in the realm of Seinfeld, so needless to say, Jerry Stiller will be greatly missed. RIP.