Frank Ocean Debuts Queer-Friendly Nightclub Experience "PrEP+"
Frank Ocean debuts a new nightclub experience called "PrEP+" to honor those who died during the AIDS crisis. Read more about this exclusive nightclub experience.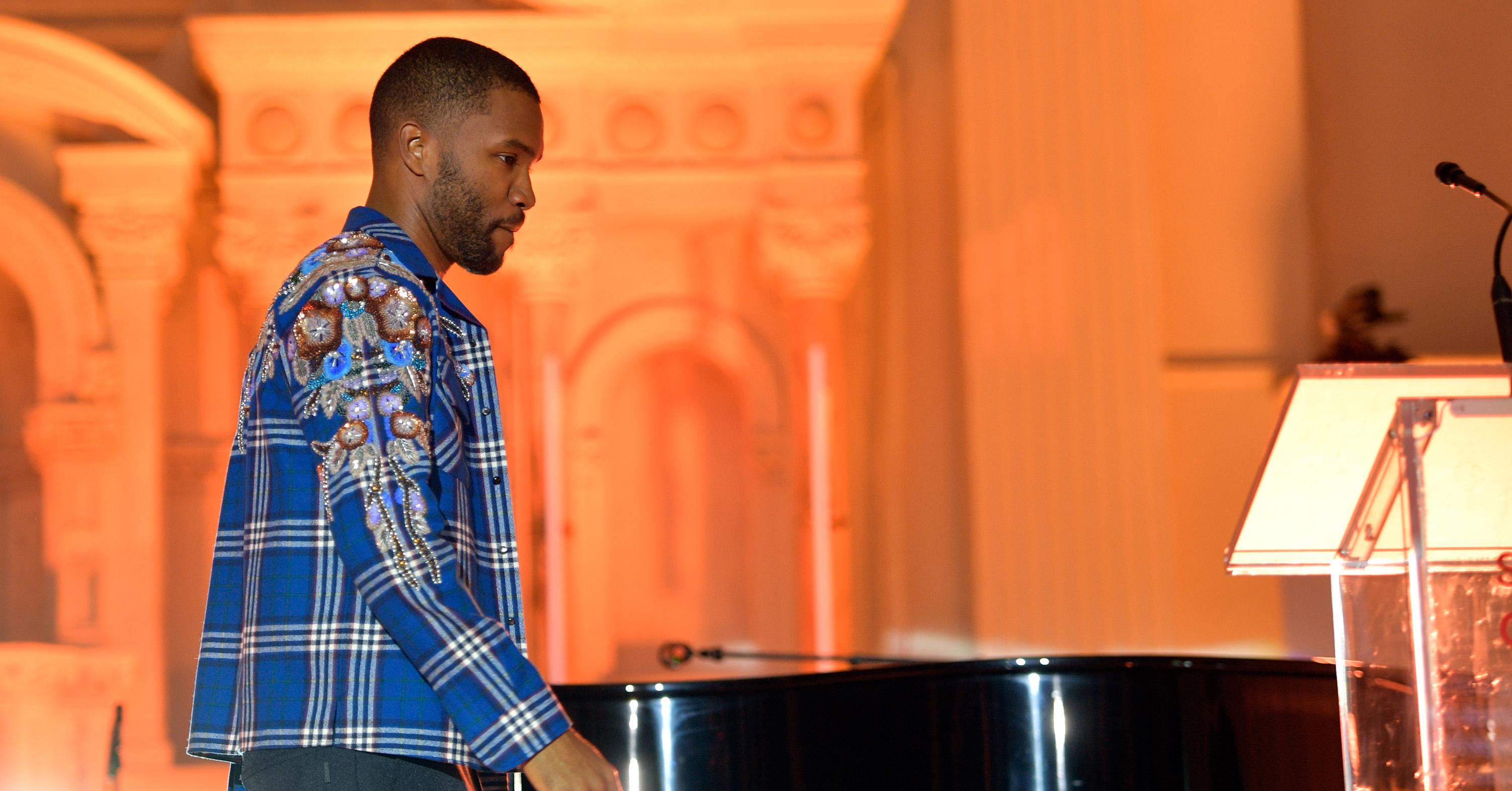 While we've all been anxiously awaiting new Frank Ocean music for a while now, Frank gave us something new. This time, he's turning his focus to... nightclubs?
In a previous interview, Frank admitted that he's been thinking about nightclubs a lot lately when working on his new music. He said he's been thinking about "Detroit, Chicago, techno, house, French electronic" and other "iterations of nightlife," according to Pitchfork.
Article continues below advertisement
While we thought that was just going to influence whatever new music he had coming our way, it looks like we should've taken his thoughts a little more literally.
This experience will take place at different clubs across the country.
In a press release, Frank said that this experience, which he's calling "PrEP+" after the HIV/AIDS prevention drug, will pay "homage to what could have been of the 1980s' NYC club scene if the drug.... had been invented in that era," according to Pitchfork.
The AIDS epidemic wiped out much of the LGBTQ scene in the 70s and 80s, creating this fear and stigma around the queer community.
Article continues below advertisement
PrEP+, also known as pre-exposure prophylaxis, is a drug that can be taken daily to protect those who are not infected with HIV, but are at a high risk for contracting it. It's creation has helped alleviate the stigma around the illness and around the LGBTQ community.
Article continues below advertisement
In typical Frank fashion, the location of the first event was not announced until the day of, which was Oct 17. The first location was at a New York City nightclub, and the event had a few ground rules.
"No photos or videos are allowed, consent is mandatory, zero tolerance for racism, homophobia, transphobia, sexism, ableism or any form of discrimination, the dance floor is for dancing," the press release read.
But, of course, some people broke the rules, and there are some photos leaked on Twitter from the first exclusive event. But who wouldn't want to share that they snagged one of the few tickets available?
Article continues below advertisement
Frank debuted some new music at the PrEP+ party.
Of course, we're sure that part of the reason Frank hadn't wanted the event to be recorded in any way possible was because he was planning to debut some new tracks he's been working on. We don't know too many other details about the music, but there are a few videos floating around the internet of the music.
Article continues below advertisement
There's no word as to when the next event will be, where it will be held, or if there's any way for the average listener to get tickets, but we'll be watching like hawks to get a chance to attend such an exclusive event. The first round of tickets had already been distributed by the time of the press release, so it's likely Frank will do something similar for the next event.
In any case, this homage to what the LGBTQ club scene could've been is a great way to start discussion about PrEP+. Hopefully, it will steer the conversation to making it more affordable and accessible to the average consumer.