Remember Fred From YouTube? Here's What He's Doing Now
Where is Fred from YouTube now? Back in the beginnings of the platform, Lucas Cruikshank got millions of subscribers to his channel. Where is he now?
Fans of YouTube when it was first started in 2005 know the platform isn't anything like it is today. The kind of content and many of the creators have come and gone, and many of them seem like a distant memory now.
One of the first big creators on YouTube was a young man who went by a character named Fred Figglehorn.
Article continues below advertisement
Created by Lucas Cruikshank when he was 13 years old, Fred was a 6-year-old kid with a high-pitched voice that fans loved. He gained millions of subscribers, and one point, he even had a show on Nickelodeon that ran in 2012. Plus, there were multiple TV movies.
Is Fred still a character now? And what is Lucas doing today? Here's what we know.
Where is Fred from YouTube now?
Lucas is no longer making content with the Fred character. The last video of him was also uploaded in 2012 before it was abandoned for years, although the channel still has millions of subscribers.
But because of Fred's success, the channel was revived with new content. In 2014, he was rebranded with videos that were directly aimed at kids.
Article continues below advertisement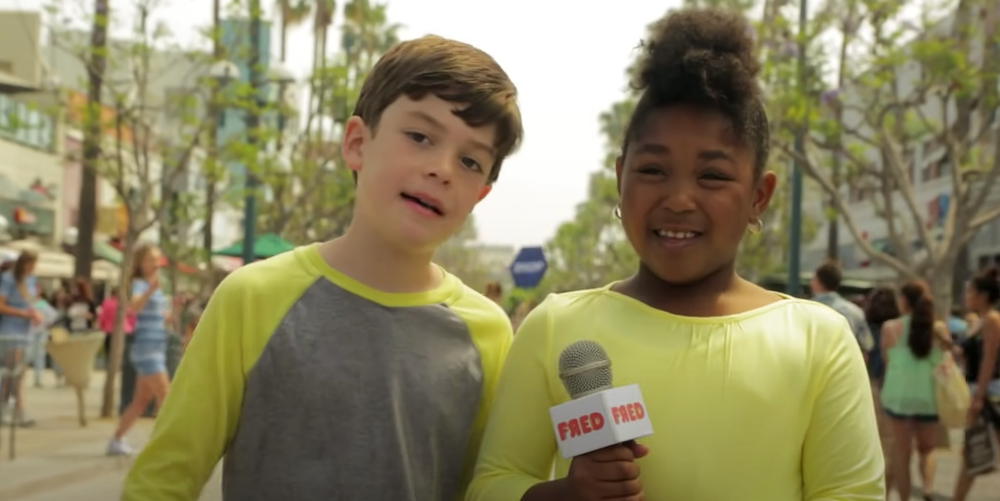 Since the reboot, a few different series ran on the Fred channel. The latest video posted is from the "Questions My Parents Won't Answer" series, which was hosted by actual kids. These duos would go up to random adults on the street and ask questions that parents typically have a difficult time answering for their kids. This included questions like "where do babies come from" and "why do some people live in the park?"
Article continues below advertisement
Other series like "Kid Advice" and "The Substitute" were also featured on the Fred channel. But none of them lasted long. The last video ever was posted on the Fred channel in 2014.
What is Lucas Cruikshank doing now?
Now, Lucas has his own Fred-less YouTube channel that has more 3.2 million subscribers. This one focuses more on commentary, and sometimes he does some content about himself. He does reviews and talks about reality TV and influencers. And every so often, he brings up his past with Fred.
Article continues below advertisement
In one of his videos, Lucas reads the book he published called Fred Figglehorn Hackin' Awesome School Jokes. Lucas said that at this time in his career as Fred, he said yes to any idea that was pitched to him and that's how the book came to be.
On his channel, he reacts to Fred videos, movies, and the TV show, and talks a lot about things that happened behind the scenes.
Article continues below advertisement
In videos, Lucas has talked about how he had to memorize pages of lines at a time because his Nickelodeon show was basically him talking to the camera. And he said that when he asked the company for some kind of teleprompter, he was denied. He also claimed that while he was filming the second Fred movie, the director told him to watch the first one because he "wasn't being Fred enough."
Aside from the Fred channel, the movies and TV show are all available for purchase on Amazon. And if you're looking for merch, you might be in luck. It's still getting resold online, but Lucas previously had a limited sale for newly made merch. It's possible that if the demand is high enough he would do it again.