James Michael Tyler – aka Gunther From 'Friends' – Dies at Age 59
James Michael Tyler, known for playing Gunther on 'Friends' has died at age 59 after a years-long battle with Stage 4 prostate cancer.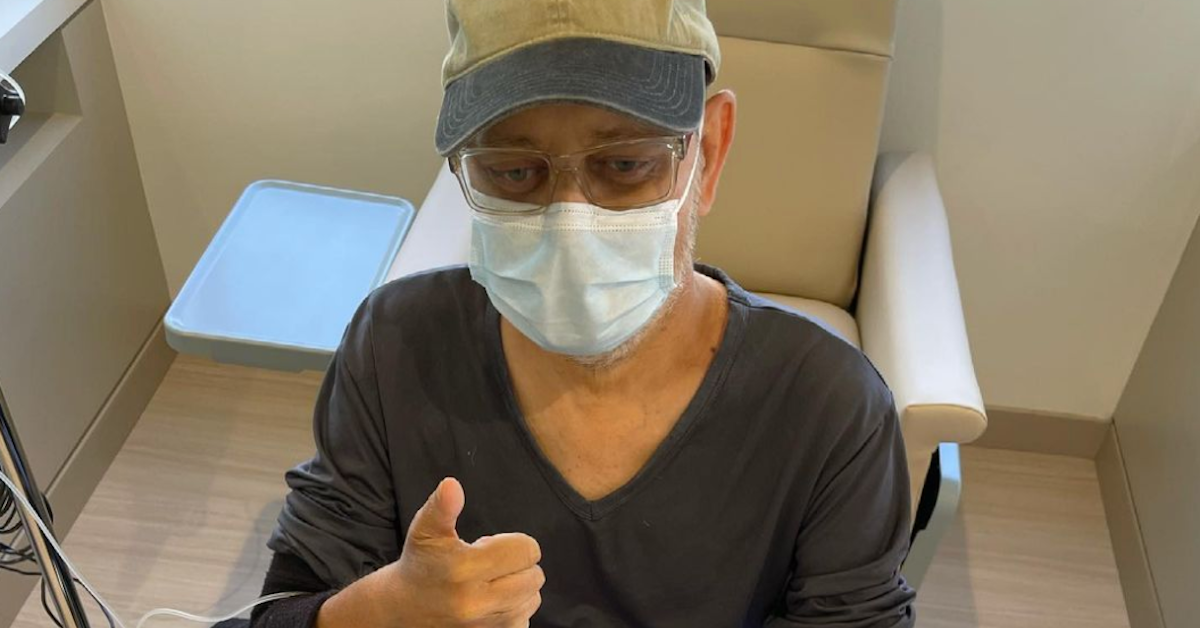 Fans of NBC's iconic Friends were shocked when they discovered that the show's resident barista Gunther, played by actor James Michael Tyler, was diagnosed with advanced prostate cancer in 2018.
Sadly, it was announced that James passed away on Sunday, October 24, peacefully at his home in Los Angeles.
Article continues below advertisement
"If you met him once you made a friend for life," his manager said in a statement. "[He] is survived by his wife, Jennifer Carno, the love of his life."
Before his death, James, who made a brief appearance on the Friends reunion special on HBO Max via Zoom this past May, made it his mission to share his story and campaign for people to get tested as early as possible.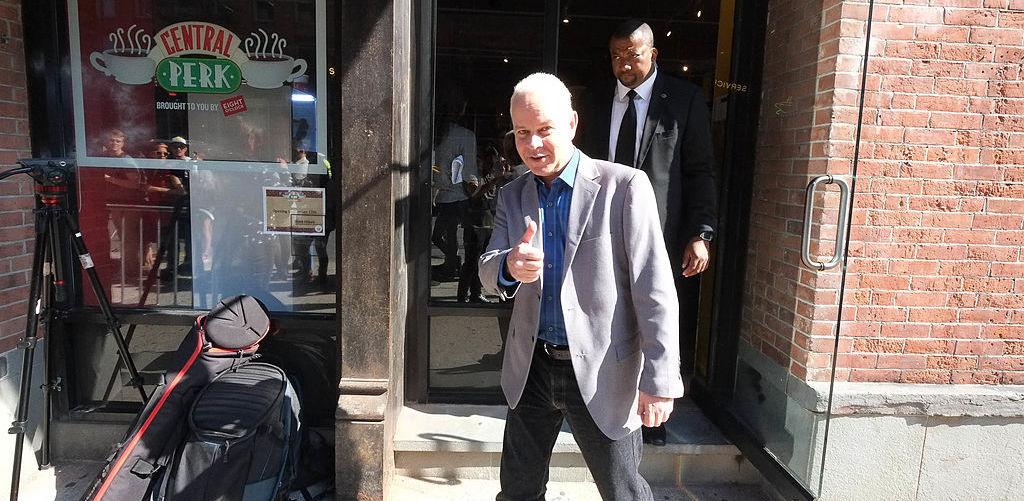 Article continues below advertisement
James Michael Tyler shared his prostate cancer diagnosis in 2021.
On June 21, James revealed on the Today show that he has been battling prostate cancer since September 2018.
The actor – who has also appeared on series like Modern Music, Episodes, and Scrubs – shared that the cancer was initially detected during an annual checkup. However, as he said to Today's Craig Melvin, the illness was not caught before it had spread to other parts of his body.
"I was 56 years old at the time," he explained, "and they screen for PSA, which is prostate-specific antigen. That came back at an extraordinarily high number ... So I knew immediately when I went online and I saw the results of my blood test and blood work that there was obviously something quite wrong there. Nearly immediately, my doctor called me and said, 'Hey, I need you to come in tomorrow because I suspect that you may have quite a serious problem with your prostate.'"
Article continues below advertisement
It was at that point that James was "diagnosed with advanced prostate cancer, which had spread to my bones," he said. "I've been dealing with that diagnosis for almost the past three years," he continued, sharing that the cancer is currently at stage 4. "Late stage cancer," James said. "So eventually, you know, it's gonna probably get me."
Article continues below advertisement
James says his cancer mutated during the pandemic.
For a while after his initial diagnosis, James says he was able to "go about life regularly."
"All I had to do was take a pill in the morning and the night, and boom, life was pretty much normal," James recalled on Today. "I was feeling fine, honestly. I had no symptoms, I didn't feel any symptoms. And it was very easy to regulate."
Article continues below advertisement
But things took an unfortunate turn around the pandemic. After he missed going in for a test — "which was not a good thing," as James says in retrospect — the cancer progressed, spreading to his bones and spine and leaving the actor paraplegic.
These days, James is fighting "aggressively." But, he says, an earlier diagnosis could have led to a better and more optimistic prognosis.
He also encouraged men to get screened for PSA starting at 45. "A lot of men, if they catch this early, it's easily treatable," he emphasized. "I don't want people to have to go through what I've been going through. This is not ... an easy process."
Article continues below advertisement
James is survived by his wife Jennifer.
In one of his last Instagram posts, James thanked his followers for his support and well-wishes, along with a photo with his wife.
"Thank you! Thank you! Absolutely overwhelmed by everyone's kindness, love, prayers, and also your generosity to @prostatecancerfoundation," he wrote. "We can feel your positive energy."
Following the news of his death, fans have flooded James' comment section with kind words and messages of support for Jennifer.
"Sending lots of love and prayers to your family... May you Rest In Peace," one follower commented. Another simply added, "RIP legend."
Our thoughts are with James' family and friends during this difficult time.